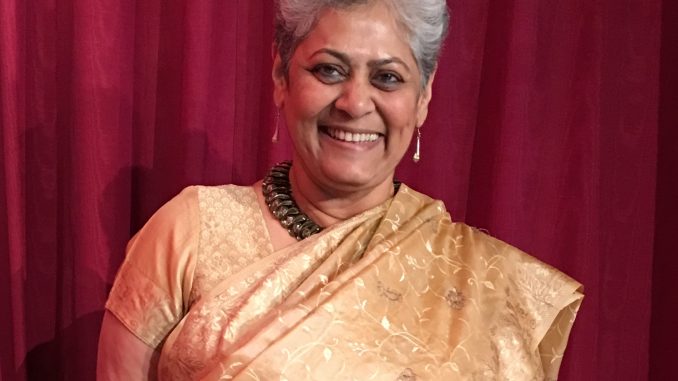 "A Matter Of Geography, "Published By Mosaic Presselegantly Explores The Ever-Changing Human Relationships Within The Cosmic Framework," As Quoted By Toronto Author Sylvia Fraser. This Quote Aptly Describes Jasmine D'Costa's New Book, Which Was Recently Launched To A Sold Out Crowd At The Heliconian Club, In Toronto.
Jasmine has indicated thatthe beginning of her novel opens in the early 1990's in the heart of Bombay where young Peter and Anna are neighbours residing with their families. They live in the Billimoria Building, ensconced in the Catholic ghetto. When Hindus destroy a mosque in the distant Indian state of Ayodhya, riots explode in Bombay, the worst the city has witnessed.
The primary characters in her book, Peter and Anna were just twenty one and sixteen years old as they are caught in the explosion while their families take on the task of sheltering a Muslim neighbor. Amidst this turmoil and tragedy, Anna's family migrates to Canada and she is separated from Peter, just as their love blossoms.
Fifteen years later, Anna returns to India to claim property she has inherited. For an instant, she believes she may have a second chance with Peter, but sectarian violence builds walls between them once again. Anna and Peter are faced with difficult choices as past, present and future frame a powerful portrait of a city, a people in crisis and of two conflicted lovers.
Amongst passages in her book, Jasmine speaks about the politically charged era of the 90's and wonders if citizenship in India meant anything. She questioned do we have citizens or only private inheritors of all that is "Indian"? She believes that history has always been political and written by the dominant group and in her book she questions this type of mindset.
Jasmine is Toronto based and has been published and reviewed nationally and internationally. Her first book, Curry is Thicker than Water, was long-listed for the Frank O'Connor prize, and nominated for the White Pine Award. Her manuscript for what would become A Matter of Geography was short-listed for the Tuscany Prize in 2015 and her short story was shortlisted for the Dastaan International Prize (2015). She is the past Writer-in-Residence of the Heliconian Club, Canada.
Jasmine writes to live and lives to write as she believes writing is a continual learning curve and she's not about to cease to learn.
For more information or to order Jasmine D'Costa's book, A Matter of Geography the book is available on Amazon.ca, Indigo and at independent book stores or contact the publisher, Matthew Goody at: (905) 825-2130 or by e-mail mcgoody@gmail.com or visit Mosiac Press's website: www.mosaicpress.com/product/a-matter-of-geography/