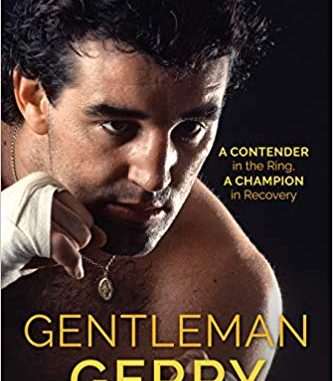 Beginning in the late 1970s, "Gentleman" Gerry Cooney's professional boxing career was marked by exhilarating fights, exciting wins, and a powerful left hook. In 1982, Cooney landed a lucrative match against world heavyweight champion Larry Holmes on one of the biggest stages in championship boxing. Yet Cooney's bouts in the ring were nothing compared to the inner turmoil that he dealt with and eventually overcame.
Gentleman Gerry: A Contender in the Ring, a Champion in Recovery chronicles the career of a boxing legend, the challenges and triumphs of a trauma survivor, and an alcoholic's journey to sustained recovery.
Gentleman Gerry: A Contender in the Ring, a Champion in Recovery" – June 12, 2019
https://www.amazon.com/Gentleman-Gerry-Contender-Champion-Recovery/dp/1538111004/
Gerry Cooney and John Grady provide a detailed account of how the former contender went from an abused childhood to becoming a two-time Golden Gloves champion. More than just a biography, this book explores the challenges of surviving difficult moments and overcoming obstacles such as alcohol addiction. The authors also provide historical perspectives of the era and behind-the-scenes insight into the world of professional boxing.
Complete with photographs from esteemed sports photographer Joe DiMaggio and stories directly from Cooney himself, this book offers an unprecedented look into Cooney's life and the lessons he learned. Fans of boxing, as well as sports enthusiasts and others recovering from addiction, will find Gentleman Gerry a must-read.
About Gerry Cooney
Gerry Cooney is a former boxer who emerged as the #1 contender for the heavyweight championship of the world. Ranked #53 on The Ring Magazine's "100 Greatest Punchers of All Time," Cooney fought all-time great champion Larry Holmes in one of the most memorable and anticipated title fights in boxing history. Cooney currently co-hosts "At the Fights" on SiriusXM radio with Randy "The Commissioner" Gordon.
About John Grady
John Grady is a licensed professional counselor, licensed alcohol and drug counselor, dually certified supervisor in mental health and addictions, university lecturer, and author.