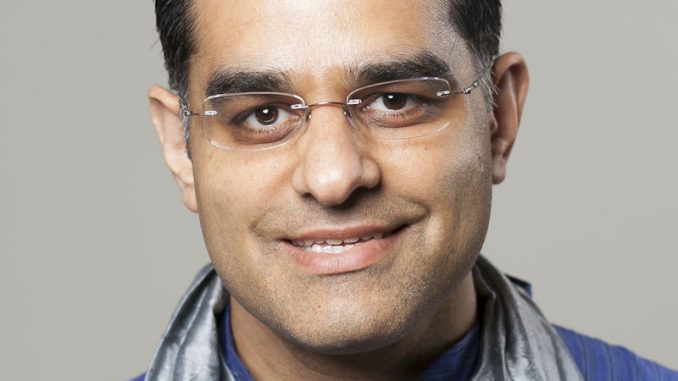 In a brand new humor book, Are You Indian? A Humorous Guide to Growing Up Indian in America, HuHHSanjit SinghSSanjit Singh attempts to lampoon all aspects of and characters related to the experience of growing up Indian in America including Indian Uncles, Indian Aunties, spelling bees, Indian careers, FOBs, ABCDs, online Indian marriage ads, Indian desserts, American yoga teachers, and more! It is the first book of its kind.
Singh grew up as an incredibly awkward youth, trying to reconcile his Indian heritage with the America that surrounded him. "Are You Indian? A Humorous Guide to Growing up Indian in America," is a funny, irreverent story of his journey.
From his lively discussions on Indian Aunties to his meditations on American yoga teachers, Singh explores the Indian experience from all directions. Are You Indian? is the story of the Indian American experience told through a fresh new voice in comedy. The book is available for purchase at Amazon.com, CreateSpace.com, and PondicherryShop.com.
Are You Indian? is Sanjit Singh's first book, published on November 21, 2012. To schedule book signings or to acquire autographed copies and promotional specials of either or both publications please contact the author.
ABOUT THE AUTHOR
Sanjit Singh is an entrepreneur, speaker, and author. He holds an MBA from the UCLA Anderson School of Management and an undergraduate degree from UC Santa Barbara. He lives in San Diego with his wife, Anita, two dogs, Evi and Colbert, and cat, Buff. He is a contributing writer to the humor blog, Bad Swami, www.badswami.com, and is periodically featured on the Kevin and Bean Afro Line segment on KROQ in Los Angeles. Sanjit has read some of the bestselling books of all time including The Lion the Witch and the Wardrobe, The Da Vinci Code, Think and Grow Rich, To Kill a Mockingbird, and The Very Hungry Caterpillar.
ABOUT CREATESPACE
Founded in 2002, CreateSpace is a fast-growing full-service publishing service.
BOOK LINKS
· Create Space: http://ow.ly/fsFlj
· Amazon: http://ow.ly/fxpPU
· Pondicherry: http://ow.ly/fxptZ