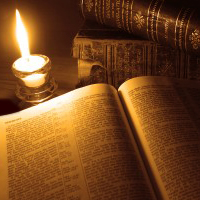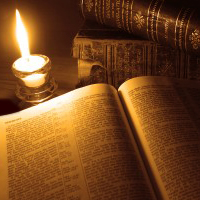 March appearances include Timothy Taylor, Cynthia Holz, Jonathan Coe, Jasper Fforde and more
Authors at Harbourfront Centre (AUTHORS) is pleased to present a month full of activities this March, with events including readings by Scotiabank Giller Prize nominated author Timothy Taylor (Mar. 2), first time author Michael Christie (Mar. 9), acclaimed short story writer Cynthia Holz (Mar. 16) who presents her first novel, multiple award-winning author Jonathan Coe (Mar. 16), author of the Thursday Next series Jasper Fforde (Mar. 21), and to wrap things up, Poetry NOW: 3rd annual Battle of the Bards (Mar. 30).
Starting off the month of March are readings by Ian Hamilton, Timothy Taylor and Jamie Zeppa on March 2. Journalist, diplomat and businessman Ian Hamilton (Canada) presents The Water Rat of Wanchai, the first in a new action-packed series following forensic accountant Ava Lee. Giller-prize nominated author Timothy Taylor (Canada) shares his latest novel, The Blue Light Project, which looks at the clash of art and advertising, the cultish grip of celebrity, and the intense connections that form in times of crisis. Every Time We Say Goodbye, Jamie Zeppa's (Canada) latest novel, follows the tumultuous story of the Turner family from the Great Depression to present day, covering everything from questions of paternity to broken promises and mended hearts.
On March 9, Michael Christie and Don Rearden take the stage to present their debut works. Gritty and powerful, Michael Christie (Canada) shares his debut short story collection, The Beggar's Garden, nine linked stories that follow a diverse group of characters including a bank manager, a mental patient and a car thief as they drift in and out of each other's lives. Screenwriter and published poet, Don Rearden (Canada) reads from his debut novel The Raven's Gift, an apocalyptic story of survival in the Alaskan wilderness and one man's journey to discover a new sense of hope. Additional author to be confirmed.
Stories of contemporary relationships affected by contemporary issues are shared on March 16 from authors Jonathan Coe and Cynthia Holz. Multiple award-winning author Jonathan Coe (UK) presents The Terrible Privacy of Maxwell Sim, the story of a man who can't make a single meaningful connection who, while on an impromptu journey visiting several important figures from his past, finds himself questioning his lack of self-knowledge. Author of four widely-acclaimed novels and a short story collection, Cynthia Holz (Canada) reads from Benevolence, which offers an intimate look at family, friendship and altruism. Additional author to be confirmed.
A Monday reading on March 21 showcases readings by Jasper Fforde, Gail Scott and Don Winslow. Jasper Fforde (UK) presents the latest instalment in the Thursday Next series, One of Our Thursdays is Missing, a fantastic adventure through the eyes of ace literary detective Thursday Next. From the author of four novels, a short story collection and two essay collections, Gail Scott's (Canada) Obituary is an eerie novel narrated by Rosine, a woman surrounded by ghosts: of her family, her past lovers, an old Montreal and its politics. Former private investigator and consultant Don Winslow (USA), presents Satori, the prequel to Trevanian's Shibumi, about one man's survival through violence and betrayal during the Korean War.
Celebrating poetry as we head into National Poetry Month in April, AUTHORS joins forces with NOW Magazine to present Poetry NOW: 3rd annual Battle of the Bards on March 30. One of 20 participating poets will win an invitation to read at the 32nd annual International Festival of Authors (October 19–29, 2011) and have their book advertised in NOW. The 20 poets will be selected by random draw and will be announced on March 2.
Bios of all participants are available at readings.org under "Events."
Events take place in the York Quay Centre (235 Queens Quay West), unless otherwise noted. Tickets are $10 to the general public, FREE for members, students, and youth 24 and under. Harbourfront Centre Box Office/Information: 416-973-4000. Or online at readings.org.
Since its inception in 1974, Authors at Harbourfront Centre has hosted over 7,500 authors from more than 100 countries, including 17 Nobel Laureates. Our season runs from September to June and includes the annual International Festival of Authors (IFOA) (October 19–29, 2011), including YoungIFOA and IFOA Ontario; and the annual ALOUD: a Celebration for Young Readers with Forest of Reading® Festival of Trees™ (May 11–12, 2011).