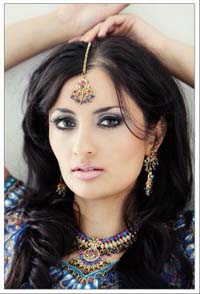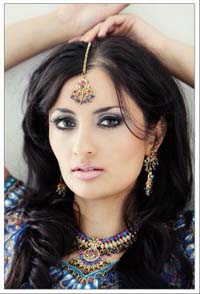 Amin Dhillon, a stunning model and marketing professional, has won the title of Miss India Worldwide Canada 2010. Amin was selected by the IFC, producers of the Miss India Worldwide pageant, to represent Canada at the Nineteenth Annual Miss India Worldwide Pageant to be held on Saturday, March 27, 2010, at the International Convention Center in Durban, South Africa.
Amin makes history as the first Manitoba woman to win the Title of Miss India Worldwide Canada. Amin beat out thousands of girls across Canada to capture the title of Miss India Worldwide Canada. She will use her newly crowned position to travel across Canada to support various charity causes and educate woman today.
The Miss India Worldwide pageant is the only international Indian pageant with over 25 countries participating. Previous winners have achieved success in Bollywood, business and politics.
Previously, there have been two former Miss India Worldwide Canada winners to win the Miss India Worldwide crown: Poonam Chibber in 1997 and Melissa Bhagat in 1998.
 
Amin, 24 years old, attended the University of Manitoba at the I.H. Asper School of Business where she obtained a Bachelor (Honours) degree. She has been active in her community by participating in student politics and on various fundraising committees.
During her reign as Miss India Worldwide Canada, Amin will be available to support and appear at various charity and cultural events across Canada. Amin is determined to support various national and international charities during her reign and use her position to raise community awareness. Interested parties may contact Amin for appearances through the official Amin Dhillon website (www.amindhillon.com). Amin will be utilizing a blog on her website to keep fans and supporters up-to-date on all of her activities during her reign.
Currently, Amin and the 2010 Miss India Worldwide Canada Committee are seeking sponsorship to assist Amin in preparing for South Africa. Interested parties may obtain more information at the official Amin Dhillon website, www.amindhillon.com.