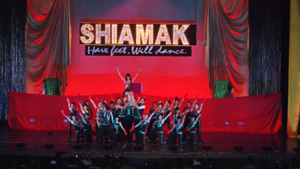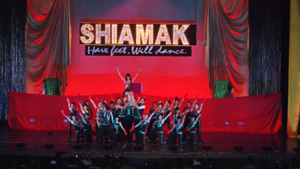 Shiamak Davar International's Summer Funk 2011 gives dance enthusiasts a platform to perform!
On Sunday July 17th Shiamak Davar International hosted its annual Summer Funk, an opportunity to perform for dance enthusiasts trained for three months through the summer. The ticketed event was held at the Mississauga Living Arts Centre and showcased a newly polished talent by approximately 500 student dancers. The show also featured a performance by Shiamak's Victory Arts Foundation (VAF) students in a specially choreographed routine.

This performing arts show – a complete treat for the whole family; is organized annually by
Shiamak
Davar International,
showcasing the training, technique and grandeur learned by Shiamak's students across the GTA. Performers at this much-awaited event go through a specially designed workshop that trains students in Shiamak's Bollywood Jazz dance style.
Summer Funk™ across the GTA, Vancouver and Calgary provides thousands of students with a wholesome performing arts experience. With a keen focus on technique, the workshop ensures that all students learn the finer nuances of dance, performance, professionalism and stage discipline. They also help in personality development and give people a chance to break out of their routine and do what they love most. Shiamak's motto of Have Feet, Will Dance assures that everyone can dance. "No one has two left feet" insists Shiamak and always encourages his students to be themselves no matter what the odds. Further more, Shiamak's VAF students who include physically and visually impaired individuals among others who may not typically venture onto a stage, also performed at GTA's Summer Funk 2011 embodying Shiamak's belief of Have Spirit, Will Triumph! .
"From toddlers at the age of four to seniors of eighty-four, the Summer Funk show has performers who quite literally come out of their shell and live their passion", adds Mitul kadakia, Manager – Shiamak Davar International in Toronto.