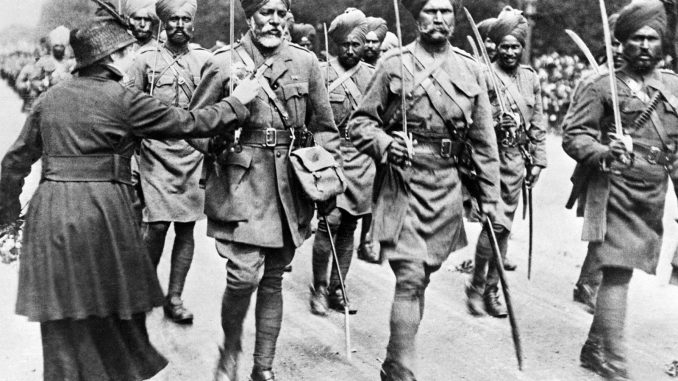 Remember and Make History
Remembering a Canadian War Hero & Canadian Sacrifices Honouring the Service of our Soldiers & Veterans Celebrating the Sikh Tradition of Military Service
Every year in November as part of Veterans Week and Remembrance Day we gather at the historic location of the military grave of WWI Canadian hero Pvt. Buckam Singh, the only military grave in Canada of a Sikh soldier from the World Wars.
We gather to pay special homage to those who died in service to their country. More than 2.3 million Canadians have served our country, and more than 118,000 have died in that service. Over 65,000 Sikh soldiers fought in WWI alongside Canadians as part of the British Army and over 300,000 Sikhs fought with the allies against tyranny in WWII.
Now in its ninth year, the Sikh Remembrance Day Ceremony has become one of the largest annual gathering of Sikh soldiers and veterans in North America.
The ceremony allows all Canadians the opportunity to appreciate the inclusive nature of our country and the sacrifices made by heroes from diverse backgrounds in making our nation strong and secure.
Sunday Nov 6th
2:30pm – 3:30pm
at the Military Grave of Pvt. Buckam Singh
Mount Hope Cemetery, Kitchener, Ontario