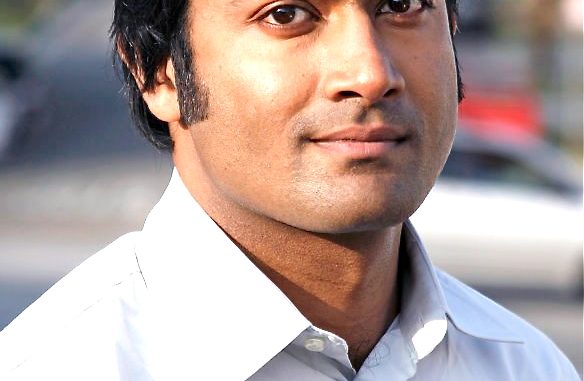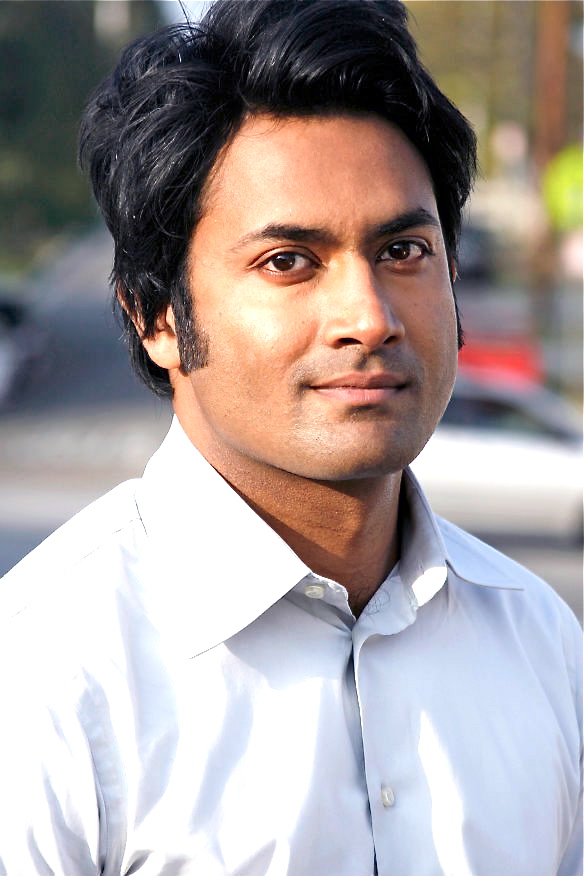 Samrat Chakrabarti – dubbed the Independent Film King of New York by AVS TV – lived above and beyond his reputation in 2011. Elle Magazine India added the actor, singer, musician, producer and playwright to their coveted Hot 100 list in the December 2011 issue stating, "Frieda Pinto, Poorna Jagannathan, Samrat Chakrabarti and Ajay Naidu, all actors, continue to impress with plum projects."
From guest starring roles in major network TV series, leads in powerful feature films to representing the youth of India at the United Nations, Samrat Chakrabarti has truly rocketed to the next level of his career. "Samrat is making strides in getting South Asian actors noticed in mainstream America. He's a gifted actor and musician who gives his heart and soul to every project. Truly the pride of our community", commented Raju Sethi (Founder – AVS) on Samrat's remarkable 2011.
What follows is a summary of the year in Samrat Chakrabarti:
January
– Shot a guest starring role in the Holi episode of NBC's hit series "Outsourced"
– Shot a supporting role in Michael Walker's "Price Check" with Parker Posey which will be premiering at Sundance 2012
– Claire McCarthy's "The Waiting City" (in which Samrat costars with Hollywood star Radha Mitchell & Joel Edgerton) released and consequently nominated for 8 categories at The 19th Film Critics Circle of Australia Awards (the Aussie Oscars) including Best Picture
February
– Samrat starred in Independent films including Shiva Bajpai's "Raju", Richard Atkinson's "Dog's Lie", Italo Spinelli's "Gangor", Salim Khassa's "Desperate Endeavors", and Ajay Naidu's "Ashes" which screened at a variety of different festivals winning several awards including Best film for Richard Atkinson's "Dog's Lie" at the ITN Distribution Film and New Media Festival NY 2011 and the highly prestigious international Lino Brocka Award for Italo Spinelli's film "Gangor"; All these film will be released sometime over the summer of 2012
March
– Soham Mehta's Fatakra screened at SXSW, a film for which Samrat starred in and scored the soundtrack; The film screened at SXSW and won a student Academy Award later in the year
– Shot the role of "Wee Willie Winkie" in the ensemble cast of Deepa Mehta's "Midnight's Children" based on Salman Rushdie's book by the same name; Samrat costarred with Seema Biswas, Satya Bhabha, Shahana Goswami, Anupam Kher, Shabana Azmi, Rajat Kapoor, Soha Ali Khan, Rahul Bose, Sarita Choudhury, Siddharth, Shriya, Kulbhushan Kharbanda, Darsheel Safary & many more; "Midnight's Children" is expected to release fall 2012
– Released several music videos and original music including the single "So Far, Where Do I Go From Here"
June
– Samrat co-wrote, composed and directed a rock opera "Bakwas Bumbug" which played for repeated sold out audiences Off Broadway
– Samrat was invited to the United Nations in Geneva, Switzerland to attend an international conference representing the youth civil society from India; he delivered a musical / spoken word presentation to a captivated audience singing verses from a Bengali folk song "Lal Paharir Deshe Ja" mixed with a spoken word oration that discussed the social and economic issues plaguing the youth in India today while also providing remedies to fix these problems
July
– Shot the lead role and scored the soundtrack for Dinesh Sachdev's "Captured" and shot one of the lead roles for Ravi Kapoor's film "The 5", both releasing in 2012
August
– Guest Starred on CBS' "A Gifted Man" with Patrick Wilson
– Shot a lead role side by side withVictor Banerjee in Amit Kumar's political drama "Blemished Light", which is due out in the winter of 2012
September
– Collaborated again with the team of "Raju" (Producer Samina Abari & Director Shiva Bajpai), on their yet to be titled film about Wall Street
– Walked the Red Carpet for the Canadian premiere of Richard Atkinson's award winning film "Dog's Lie", which is due out summer 2012
October
– Shot a lead role for Shome Banerjee's film "Hotel New York"
– Shot a supporting role for the legendary Kamal Hasaan's film "Vishwaroopam" which is due to release in April 2012
December
– Included in the Elle Magzine India's Hot 100 List alongside Freida Pinto, Ajay Naidu and others.
Samrat is currently narrating 2 books for publishing giant Penguin Books. He is also finishing up shooting the US portion of Kamal Hasaan's film. He will be attending the Sundance Film Festival in January 2012.
Article viewed on Oye! Times at www.oyetimes.com