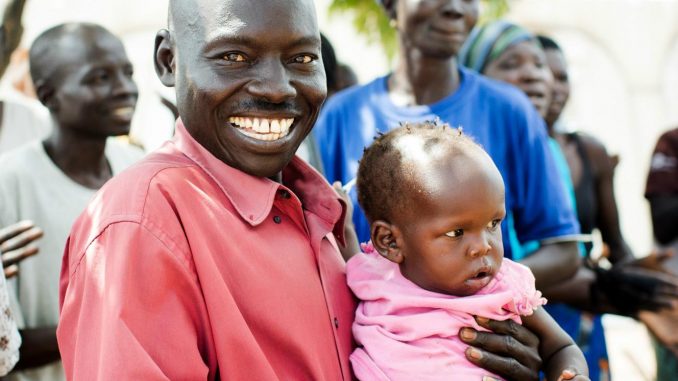 The Global Day of Parents is observed on June 1st every year. The Day was proclaimed by the UN General Assembly in 2012 with resolution A/RES/66/292 and honours parents throughout the world. The Global Day provides an opportunity to appreciate all parents in all parts of the world for their selfless commitment to children and their lifelong sacrifice towards nurturing this relationship.
Since the 1980s, the important role of the family has increasingly come to the attention of the international community. The General Assembly adopted a number of resolutions and proclaimed the International Year of the Family and the International Day of Families.
Richard McGowan Executive Director Emmanuel International Canada said;
" On Global Day of Parents we are recognizing the role of both parents. We are excited about what is being achieved through the Maternal, Newborn, Infant and Child Sustainable Health Efforts (PROMISE) project, now in its fourth year. PROMISE is a unique Canadian consortium of 3 charities; Christian Children's Fund of Canada, ADRA Canada, Emmanuel International Canada, undertaken with the financial support of Global Affairs Canada.
The PROMISE project is an integrated approach focusing on health-service delivery and utilization, as well as improved nutrition, and has changed the lives of families and communities in Ghana, Rwanda and Malawi. We are excited that fathers and mothers are involved in joint decision-making in family health, family planning, and nutrition, contributing to a dramatic reduction in child mortality rates in the three nations."