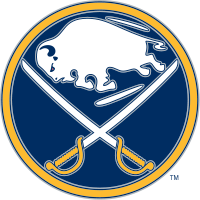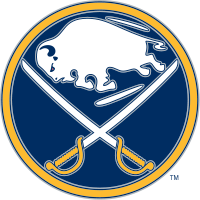 3,500 hygiene kits assembled at First Niagara Center and will be delivered to hurricane-affected areas by the former Sabres and Islanders players
The Buffalo Sabres today hosted an event that will help provide relief to areas of downstate New York that were hit hardest by Hurricane Sandy in October. More than 200 volunteers gathered at First Niagara Center to package 3,500 hygiene kits that will be transported and delivered to Freeport, New York on Long Island. Former Sabres and New York Islanders forwards Pat LaFontaine, Clark Gillies and Benoit Hogue will help to personally deliver and distribute the kits on Long Island this week.
The kits contain hygiene products such as shampoo, soap, hand lotion, hand sanitizer, deodorant, razors, shaving gel, toothbrushes and toothpaste – all intended to help residents of Long Island that are still struggling to rebuild after the widespread destruction caused by the hurricane. After the kits were assembled and packaged, they were loaded on trucks that will drive them to Long Island, where LaFontaine, Gillies and Hogue will assist with distribution at the Freeport Recreation Center.
"Helping our neighbors downstate was extremely important to Pat, Clark, Benoit and everyone in the Sabres organization," said
Cliff Benson
, the Sabres' chief development officer. "Natural disasters are something that can affect anyone at any time and they are never easy to recover from. Hurricane Sandy was particularly devastating and we felt we needed to continue to provide some relief to those still struggling."
Tuesday's was the second event organized by the Sabres to provide relief to the hurricane-affected areas. In November, the Sabres organized the assembly of 5,000 meals that were delivered to parts of New York City and New Jersey in the aftermath of Hurricane Sandy.
"When people come together to help great things can happen," said Elizabeth Gurney, executive director of the First Niagara Foundation, one of the event's sponsors. "The First Niagara team is pleased to join with the Buffalo Sabres and others to help provide assistance to those friends and neighbors devastated by Hurricane Sandy. We are hopeful that our efforts here in Buffalo may help make the holidays a bit brighter for those in need."
Also partnering with the Sabres to help purchase and assemble the hygiene kits were National Grid, New Era Cap Co., CoBank, Buffalo Niagara Medical Campus, Hodgson Russ, UNYTS, the Carlos & Elizabeth Heath Foundation, the Mulroy Family Foundation, the Sabres Alumni Association and the Sabres Foundation.
"We know first-hand the struggles that so many continue to experience after Hurricane Sandy, and we sincerely appreciate the opportunity to work with the Buffalo Sabres and an icon like Pat LaFontaine to help the residents in these devastated areas," said Ken Daly, president of National Grid-New York. "This is another great example of the help that has come from all corners of the state to assist those most in need."
All three former players have strong ties to New York State, especially the downstate region, because of their long and prolific hockey careers. LaFontaine played for the Sabres for six seasons, the Islanders for eight seasons, and also played one season with the New York Rangers. Among his many career honors, LaFontaine was inducted into the Hockey Hall of Fame (2003), Buffalo Sabres Hall of Fame (2004), and the Nassau County Hall of Fame (2007). Gillies, also a Hockey Hall of Fame member (2002), played with the Sabres for two seasons and the Islanders for 12 seasons, including the club's four consecutive Stanley Cup-winning seasons in the 1980s. Hogue spent parts of five seasons with the Sabres before being traded (in exchange for LaFontaine and Pierre Turgeon) to the Islanders, where he played for four seasons.