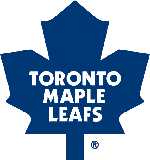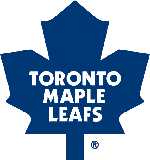 Maple Leafs and MLSE's Team Up Foundation Support Camp Trillium
The Toronto Maple Leafs and Maple Leaf Sports & Entertainment's (MLSE) Team Up Foundation, in collaboration with Camp Trillium – Childhood Cancer Support Centre, will host 'Camp Trillium Awareness Night' on Saturday, October 30 at Air Canada Centre when the Leafs take on the New York Rangers.
In the spirit of the National Hockey League's (NHL) Hockey Fights Cancer month in October, the Maple Leafs and MLSE's Team Up Foundation are supporting Camp Trillium in their awareness efforts and to help contribute to providing recreational experiences for families battling childhood cancer.
"We are pleased to support Camp Trillium as our NHL Hockey Fights Cancer initiative," said Lori Radke, Executive Director of the MLSE Team Up Foundation. "The Team Up Foundation is committed to changing lives through the spirit and power of sports. We applaud Camp Trillium's dedication in providing youth and their families with recreational experiences."
On Saturday morning, campers will be attending the Maple Leafs morning skate and participating in a meet and greet with Leafs players. Along with the Lady Leafs (wives and significant others of Maple Leafs players and staff), campers and their families will be selling 50/50 tickets in support of Camp Trillium throughout the game. Some campers will also be attending the game thanks to tickets donated to Camp Trillium kids by Maple Leafs season seat holders.
Colton Orr will be wearing a pair of skates for the game that have graphics applied in pink and a pink ribbon, while Maple Leaf coaches, management and broadcasters will be wearing Hockey Fights Cancer ties. Camp Trillium will also be highlighted throughout the night on video boards and digital signage at Air Canada Centre.
In addition, Colby Armstrong has purchased a gondola for Camp Trillium kids for the game on Saturday, December 4 against the Boston Bruins, allowing more children to have their spirits lifted by the Maple Leafs.
Fans can support Camp Trillium by bidding on signed canoe paddles, Hockey Fights Cancer ties and other online auction items at nhl.com.