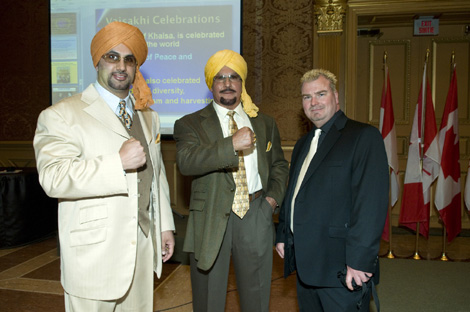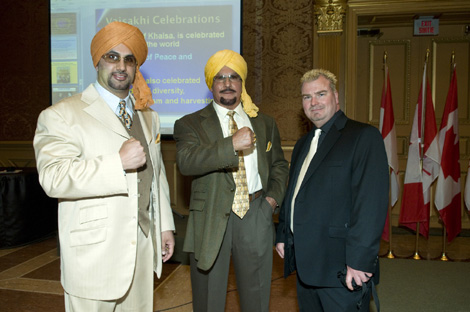 Wrestling Legends to Distribute Toys and Sign Autographs for Kids
For the 2nd year in a row, wrestling legend Tiger Jeet Singh and his son, former WWE superstar Tiger Ali Singh, will be visiting The Hospital for Sick Children (SickKids) as part of the 2nd annual Troy's Toy Drive.
It was approximately one year ago today when Troy Newton sat down with his close friend Tiger Ali Singh, and came up with the idea of the inaugural Troy's Toy Drive. In addition to collecting toys and food, their vision was to bring people of different faiths and cultures together under one roof to celebrate the holiday season by supporting children and the less fortunate.
Tiger Jeet Singh & Tiger Ali Singh are active supporters of Troy's Toy Drive, that raised over $30,000 worth of food and toys in 2009. In addition to dropping off toys and posing for pictures with their championship belts, Tiger Jeet Singh & Tiger Ali Singh will be joined at SickKids by Canadian recording artist Prita Chhabra, who will be singing Christmas carols for the kids.
Additional supporters and participants of Troy's Toy Drive include Walter Gretzky, Canada's most famous hockey Dad ; hockey great Johnny Bower ; and Ted Chudleigh, MPP (Halton), who recently discussed his support for Troy's Toy Drive and the Tiger Jeet Singh Foundation at The Ontario Legislature at Queen's Park:
http://www.youtube.com/watch?v=FhVMg8ZNeJo
WHAT: Tiger Jeet Singh & Tiger Ali Singh at SickKids
DATE AND TIME: Tuesday, December 21, 2010 at 2 PM