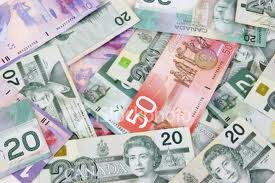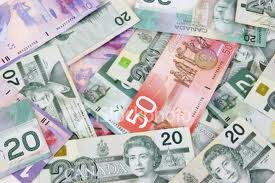 It's Friday, March 18, 2011 and tonight's estimated grand prize is thirty-one million smackers. That's a tidy sum guaranteed to keep the lights on for some time to come.
Last week's biggie of fifty million went to three Toronto bakers. Zdzislaw Modlinski, Eugeniusz Borek and Wlodzimierz Konieczny have working at a west-end bakery since moving to Canada from Poland 20 years ago. Now, instead of rolling dough, they're rolling in dough. [groan] Did I have to say that?
Divided by three, that jackpot would see each of them walking away with $16.6 million. I don't think any of them need to be reporting for work anytime soon over the next twenty years.
6/49: Wednesday, March 16, 2011: $3 million
The OLG web sitse there was a winning ticket for the three million pot. Don't keep that ticket in your drawer. Check out your numbers here.
Lotto Max: Fri Mar 18: $31 million
Another Friday, another day of hope.
6/49: Saturday, March 19, 2011: $3,500,000
A little extra hope for the weekend.
All the latest winning numbers
You can visit the Lotto web site and check out all the latest winning numbers including Poker, 49, Lottario, Keno, Pick 4, Pick 3 and Payday. Of course, all the Encore numbers can be found there as well.
Click HERE to read more from William Belle
Article viewed at: Oye! Times at www.oyetimes.com