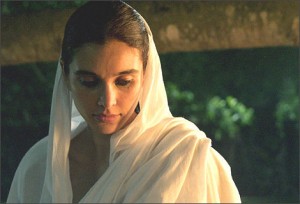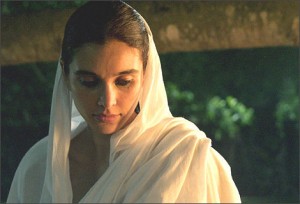 Lisa Rani Ray is in the news again now that she's a Cancer Graduate. Lisa, along with partners and yoga teachers Paris Moghtader and Annette Mellor, are all set to open Moksha Yoga Brampton on May 8th, 2011.
Moksha Yoga is a series of postures practiced in a heated room. The series works to stretch, strengthen and tone the muscles while detoxifying the body and calming the mind.

While each instructor brings their own unique experience and style to their teaching, all classes follow a basic structure that is fundamental to the Moksha Yoga practice.
Ray credits Moksha Yoga with helping her on her healing journey.
In summer of 2009, Ray was diagnosed with multiple myeloma – an incurable cancer of the bone marrow. She went public with her Cancer battle during the Toronto International Film Festival and began writing an acclaimed blog (http://blog.lisaraniray.com/) on her experiences which got an overwhelming response from Canada, India and around the world. Now in remission, Lisa credits the healing effects of yoga, as part of her journey to becoming a 'Cancer Graduate'.
"Moksha means liberation or freedom and reflects both the goal and the style of practise." Dedicated to bringing the benefits to Brampton, Ray, Moghtader, and Mellor will ensure the studio has a welcoming, environmentally conscious, community atmosphere. With the opening coinciding with Mother's day, the timing couldn't have been better to come in and work towards a calm mind, fit body and inspired life.
So mark your calendars as MYB is offering free hot yoga session in the opening week. Come by, meet the team behind Moksha Yoga Brampton and get ready to get sweaty!