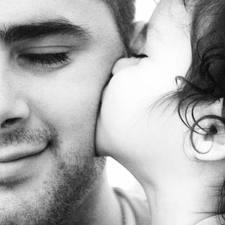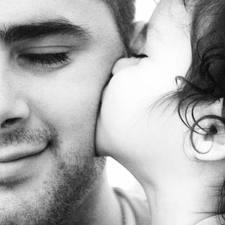 This Sunday is the annual day of recognition for fathers. What are you going to do for Dear Old Dad?
Tonight's jackpot stands at $23 million. There was no winner last week, so this prize has been rolled over. Saturday's 6/49 is a mere $3.5 million. Ha! Wednesday had a winner in Ontario of $6,221,211.70 so make sure you check your ticket.
What to do this weekend?
The Movies
I note that there are lots of films to see and will add some personal recommendations for those who can't make up their minds. Bridesmaids turned out to be a heck of a lot better than I was thinking; I was actually surprised and would now say if you're in the mood for a romantic comedy with some gross-out laughs, check this out. Super 8 was a well done action mystery centered on a bunch of kids in the tradition of Spielberg (who produced). Kung Fu Panda 2 is just quite simply some great family entertainment. Take your kids but enjoy it yourself. Midnight in Paris is a wonderful adult film with Paris as the backdrop and oh what a backdrop it is. I thoroughly enjoyed this Woody Allen film and you will too. X-Men: First Class is a good film and an excellent reboot of the series. It's a prequel with a whole new cast but well done with a good story.
Luminato
Toronto's festival of arts and creativity is running until June 19. See the full listing of all the events of this festival and plan out your time.
For the closing weekend, try the 1,000 Tastes of Toronto. The city's finest chefs will be taking to the "street" at Queen's Park to create an outdoor selection of the best culinary delights Toronto has to offer. All items are priced at only $5. Can you go wrong?
For complete information, check out this previous article:
Luminato: June 10-19, 2011: Toronto, Canada – Oye! Times, Jun 9/2011
See you all around on the pages of Oye! Times.
Lotto Max: Fri Jun 17: $23 million (No MaxMillions)
Lotto Max: One chance in 28,633,528
6/49: Sat, Jun 18, 2011: $3,500,000
Lotto 6/49: One chance in 13,983,816
All the latest winning numbers
You can visit the Lotto web site and check out all the latest winning numbers including Poker, 49, Lottario, Keno, Pick 4, Pick 3 and Payday. Of course, all the Encore numbers can be found there as well.
Click HERE to read more from William Belle
Article viewed at: Oye! Times at www.oyetimes.com