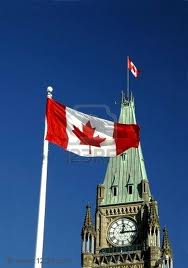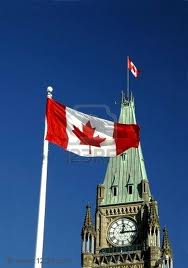 Toronto's Gay Pride Parade boasted an attendance of one million people. It would have been one million and one if Toronto's illustrious mayor showed up but Rob Ford was away in cottage country with his family following a thirty year tradition for this holiday weekend. Ford family one, Toronto zero.
Nevertheless, it was not as if the event went unattended by dignitaries. According to reports, the crowd saw in the parade Toronto Maple Leafs General Manager Brian Burke, several members of City Council, including Michael Thompson, former Toronto Mayor David Miller, Interim Liberal Leader Bob Rae, Liberal Members of Provincial Parliament Glenn Murray and Kathleen Wynne and Ontario Liberal candidate Sarah Thomson. The last time a Toronto mayor skipped the parade was 1994 when June Rowlands decided not to participate. Both former Mayors Barbara Hall and Mel Lastman during their tenures marched in the parade.
The CBC called this North America's largest gay pride parade. While its humble beginnings back in the early 1980s saw only a few thousand participants, this 2011 version featured nearly 13,000 people both marching and on the floats. While rainbow flags and beads are the standard accoutrements of many, squirt guns are a big favourite of this event. Spontaneous water exchanges between float participants and revellers are a standard part of the festivities.
Pictures: Andrew Moran of DigitalJournal captured some great photos of the parade.
Uploaded by moonraven3 on Jul 3, 2011
Digital Journal – Toronto Pride Parade 2011
Pride week ended with a bang Sunday. The Toronto Pride Parade brought out hundreds of thousands of people to the downtown core to experience drag queens, naked bodies, sadomasochistic bikers and a good time.
The Royal Tour
William and Kate continue their tour in Quebec City today and the question continues as to what effect they may have on people's perceptions of the Crown. The Montreal Gazette reports that only 17% of Quebecers have a positive view of the monarchy while that number is over 40% in other provinces. However even 40% isn't exactly a ringing endorsement.
Published on Jul 3, 2011 by AssociatedPress
Raw Video: William, Kate Undeterred by Protests
Prince William and Kate made an unscheduled walkabout to greet hundreds of supporters outside City Hall Sunday undeterred by anti-monarchist, French-speaking separatists protesting nearby.

The Royal Tour
The CBC report William and Kate's itinerary as follows:
June 30 —Their first official function is laying a wreath at the Tomb of the Unknown Soldier at the National War Memorial. They will then head to Rideau Hall where they will be greeted by Prime Minister Stephen Harper and the Governor General and receive full military honours including a 21-gun salute.There will be a youth barbecue and reception in the garden of Government House.
July 1 — They will attend a citizenship ceremony at the Museum of Civilization and then it's off to Parliament Hill for Canada Day celebrations, where William will briefly address the crowd.
July 2 — After a tree planting at Rideau Hall and a reception for war veterans and war brides, the couple depart for Montreal. There, they will visit Saint-Justine Hospital, a facility for young cancer patients, and go to the Institut de tourism et d'hotelerie where they will participate in a class of chefs in training. The students will then serve them a private dinner. Amid a fireworks competition in the harbour, the couple board HMCS Montreal for the overnight journey to Quebec City.
July 3 — The couple will meet the Royal 22nd Regiment, the Van Doos, who have just returned from Afghanistan. Expect an inspection of the guard and a walkabout. They then head to the Citadel and after some down time depart for Levi Fort to participate in a fair. They depart by plane to Charlottetown where they will stay at Government House.
July 4 — In the morning, they will tour Province House, and be greeted by the Fathers of Confederation on the steps. There will be a welcome by Premier Robert Ghiz and then a walkabout on George Street. Then they will head to Dalvay by the Sea. After a brief rest, they attend an outdoor reception complete with BBQ, dragon boat race and music. They will be greeted by Anne of Green Gables and do a walkabout. They depart for Summerside by helicopter where they will see a search and rescue demonstration and attend a reception for fishermen rescued by such teams. They leave for Yellowknife.
July 5 — At Somba Ke Civic Plaza, the couple will be welcomed by the premier and aboriginal leaders in a ceremony that includes prayer and drum songs. They will do a walkabout with aboriginal athletic events. At a Territorial Legislature for Youth Parliament event, young people from different ridings will come to the legislature and try to solve a problem of their choosing and report their results to William. The couple then travel by sea plane to Blatchford Lodge to meet with Canadian Rangers. After walking to Dechinta Centre, which tries to recapture the aboriginal language and culture for young people, they return to Yellowknife and retire for the night.
July 6 —The couple depart for Calgary and have the day to themselves in a private location.
July 7 — After visiting Foothills Hospital, they head to the BMO Centre for a reception hosted by Harper and his wife. There will be a gift presentation from the government of Canada to the couple and a speech by Harper.
July 8 — The couple will attend the launch of the Calgary Stampede parade and watch part of the parade. Then they visit ENMAX Conservatory at the Calgary Zoo. Their final stop is Challenger Rotary Park where William will do an inspection of the guard with full military honours.
They depart Calgary airport at 1:40 MT for Los Angeles to start their U.S. tour.
StarPulse reports on the California leg of their North American tour.
July 8: The couple will arrive from Canada and go to the UKTI reception at the Beverly Hilton. They will then head over to the Consular General's LA home for a high-profile meet-and-greet with politicians and VIPs.
July 9: They will head to Santa Barbara for a polo match benefiting American Friends of the Foundation of Prince William and Prince Harry. William will play polo and they will both be handing out prizes.
That night, they will attend the BAFTA reception at the Belasco Theatre and plan to walk the red carpet at the star-studded event. Prince William is the president of BAFTA and will make a short speech.
July 10: They will visit Inner City Arts in Los Angeles, which is a program that helps homeless and disadvantaged children. Their evening plans include attending a war veterans event at Sony Studios that helps strengthen the bond between UK and US armed forces.
Click HERE to read more from William Belle
Article viewed at: Oye! Times at www.oyetimes.com