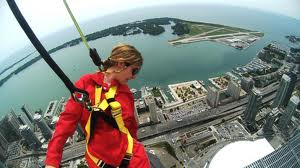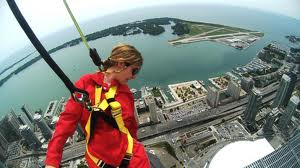 Go figure. Friday's Lotto Max and Saturday's Lotto 6/49 are both carried over. The Lotto Max of Friday, August 5th is estimated at $20 million and this coming Wednesday, August 3rd's 6/49 jackpot will be $7 million (approx). So, the last weekend of July, a long one due to Monday being a civic holiday doesn't leave anybody smiles as they walk away from their job. Sorry folks, everybody back to work next week!
At least, Environment Canada and, I guess, Mother Nature are bestowing upon us some nice weather to enjoy our mini-mid-summer vacation.
Last weekend I took in two movies which turned out to be well worth watching. Friends With Benefits with Justine Timberlake and Mila Kunis may be a formula romantic comedy but it worked. (my review here) Captain America: The First Avenger (my review here) is a comic book blockbuster action adventure but it's a good one. I recommend it.
Saturday, I saw Crazy, Stupid, Love and thoroughly enjoyed it. See my review here. Today, Sunday, I caught Cowboys and Aliens and while the premise is believe me quite bizarre, I did enjoy the old west tough guy stuff. I'll be writing up a review shortly.
City Politics
For those of you who love to discuss and dissect Rob Ford and his policies check out "Rob Ford or the public: Now who's dumber?" This past week has seen a flurry of activity as the public protests potential cuts to Toronto's services and we all see the emperor in his new clothes. Mr. Ford campaigned on the idea he could find $2 billion in savings in the running of Toronto. You do remember his infamous slogan, "Stop the gravy train!" Well, guess what, folks? There ain't no gravy. There never was. Now with next year's budget facing a $700 million shortfall, Mr. Ford is going to have to cut stuff because he has just been totally unable to come up with that $2 billion. This is the same man who axed the vehicle registration tax and the land tax. Gee, anybody missing that revenue now?
Toronto Islands
Need to get away from it all? Yes, you can hop on a plane and fly to some exotic locale and yes, you can drive out of town for a few hours to cottage country. Or you can have a look at what's in your own backyard. see "Toronto Islands: getting away in your backyard"
Ramadan
Ramadan in 2011 will start on Monday, the 1st of August and will continue for 30 days until Tuesday, the 30th of August.
CN Tower EdgeWalk
Anybody got a spare one hundred and seventy-five dollars? On August 1st at 9am, Toronto sees the opening of its newest thrill ride. Get yourself tied off then walk outside – yes, outside – the main pod of the tower to get a really good look at your city.
When
Starting this August. 9am-8pm (Aug), 10am-6pm (Sept-Oct). 1.5 hour total experience with a 20-30 minute outdoor walk.
How
Tickets are $175 and include keepsake video, photos, certificate of achievement and re-entry to CN Tower. You will also receive a Total Tower Experience Ticket which includes access to Look Out, Glass Floor, Sky Pod, Movie and Motion Theatre Ride.
Uploaded by nationalpost on Jul 27, 2011
Steve Murray gets preview of EdgeWalk
Steve Murray of the National Post gets a preview of EdgeWalk, CN Tower's new outdoor attraction, 356 metres above the ground.
Good luck to all of you and your long weekend. See you around the pages of Oye! Times.
6/49: Wed, Aug 3, 2011: $7 million
Lotto 6/49: One chance in 13,983,816
Lotto Max: Fri Aug 5: $20 million (No MaxMillions)
Lotto Max: One chance in 28,633,528
All the latest winning numbers
You can visit the Lotto web site and check out all the latest winning numbers including Poker, 49, Lottario, Keno, Pick 4, Pick 3 and Payday. Of course, all the Encore numbers can be found there as well.
References
Wikipedia: Annual events in Toronto: August
August
* Roncylicious, a showcase of the diverse flavours of Roncesvalles Avenue, running August 4th through 31st, with over thirty participating businesses.
* The Canadian National Exhibition (CNE, or "the Ex"). (official web site: August 19 to September 5)
* The Taste of the Danforth festival showcases the mostly Greek culture of The Danforth and has expanded to include other cultures of the area. (official web site: Aug 5, 6 & 7)
* Toronto Buskerfest – A festival of Street Performers: August 25 -28, 2011
I have been to buskerfest a few times and it is always a blast. If you haven't been, you have to try this out. Funny, entertaining and sometimes simply amazing.
* Taiwanfest previously known as TCF (Taiwanese Cultural Festival). (official web site: August 26 – 28)
* Toronto's Festival of Beer: August 5 – 7: New location!
Hours for the Festival: Friday, August 5: 4:00pm-10:00pm; Saturday, August 6: 1:00pm-7:00pm; Sunday, August 7: 1:00pm-7:00pm
Location: Toronto's Festival of Beer moved to its new location in 2009 at Bandshell Park. Located at Exhibition Place, the park is easily accessible by both the TTC (Toronto Transit Commission) and GO Transit. Constructed in 1936 and inspired by the Hollywood Bowl, Bandshell Park is the perfect location for the Festival.
* Markland Wood Annual Family Fun Day is held on the second Saturday in August (Saturday, August 6, 2011), celebrating summer with clowns, The Toronto Police and Firefighters, games, face painting and lunch.
81 year old high school sweethearts reunite after 62 years
Click HERE to read more from William Belle
Article viewed at: Oye! Times at www.oyetimes.com