You can publish this article on your website as long as you provide a link back to this page.
This article was last updated on April 16, 2022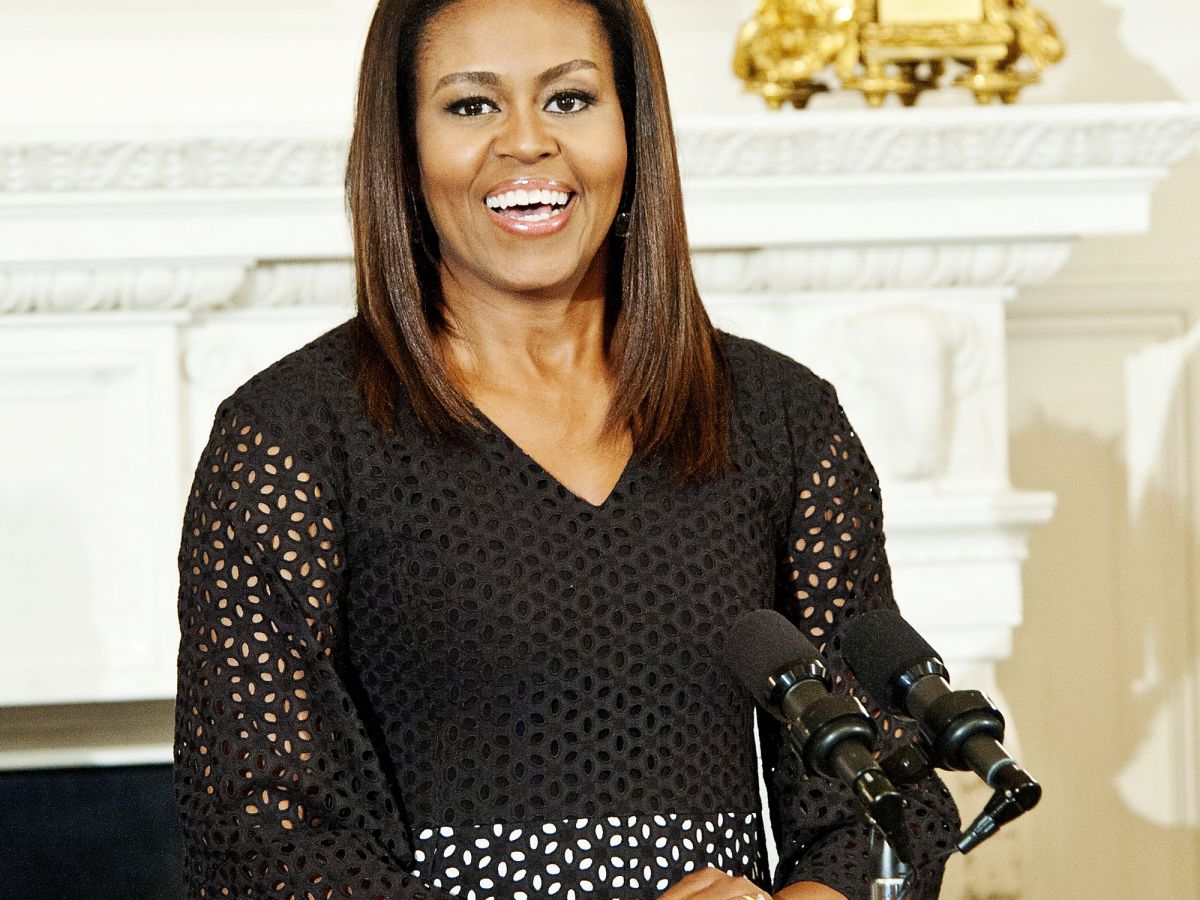 The Obamas will leave the White House soon — and in case you didn't notice, some of us are already feeling pretty heartbroken. But in the middle of our nostalgia trip, we realized one crucial question has yet to be answered: What. Will. Michelle. Obama. Do. Next?
After eight years as first lady and queen of our hearts, it's panic-inducing to think that she and all of her awesomeness will disappear from the public eye.
While she and POTUS have been saying Michelle has no desire to run for office herself, it's highly unlikely that she'll disappear from the public eye altogether. At the end of the day, she'll have a variety of options after being a high-profile advocate against childhood obesity, a sought-after talk-show guest, a Democratic power player, and a fashion maven.
Just as the first lady's role is undefined, with each woman molding it to her personality, interests, and comfort level, there is no script for what comes after the first lady finishes the job.
The widowed Jackie Kennedy remarried and became a New York book editor. Laura Bush continues her advocacy for literacy and women in Afghanistan. Hillary Clinton launched her own political career with her bid for the U.S. Senate, even before her family left the White House.
So, what's in store for FLOTUS' future? Ahead, we take a stab at what she is likely to do — and what she's likely not to do — when she returns to "private" life on January 20.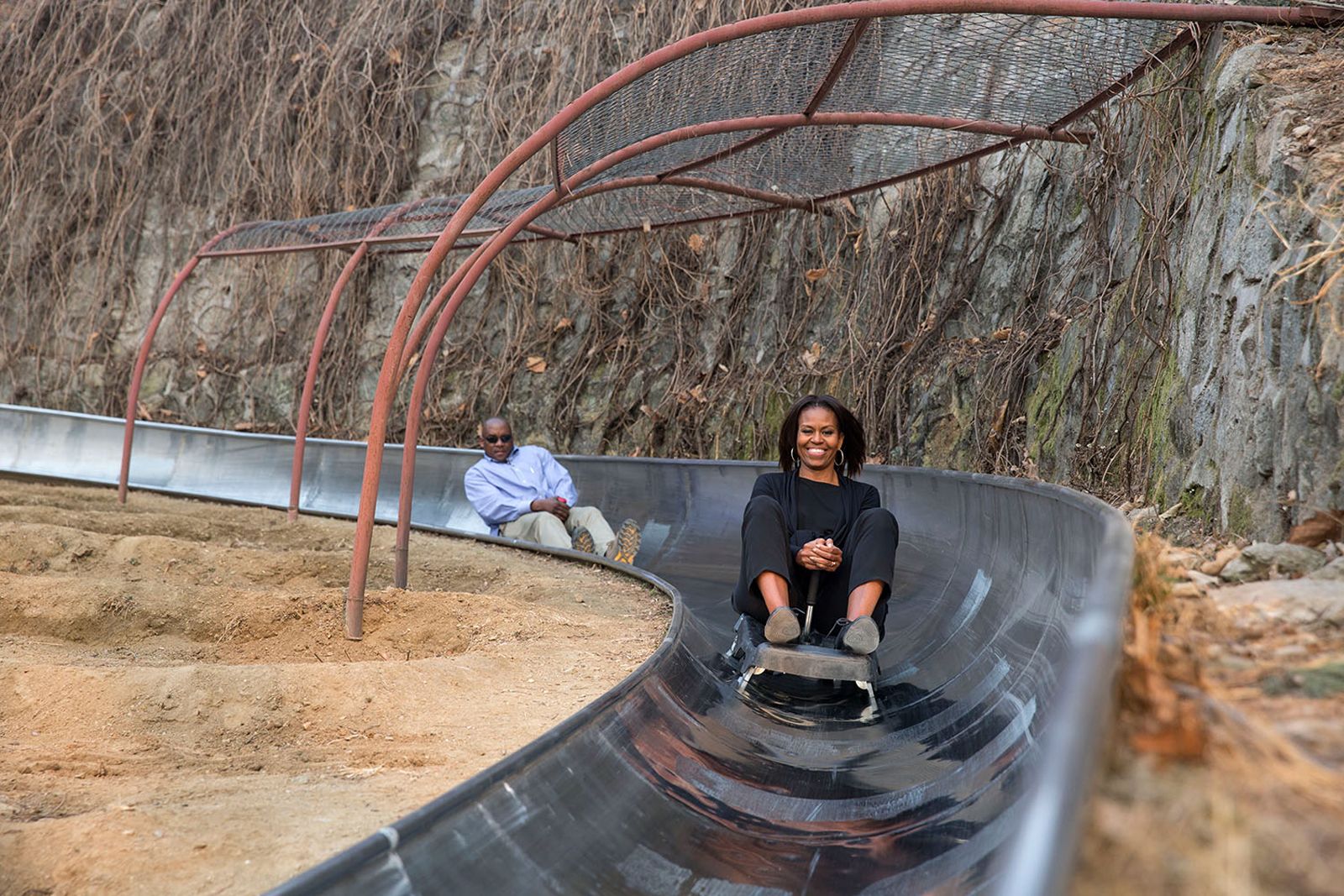 Likely to: Enjoy some R & R
President Barack Obama says he's taking his wife on a "really nice vacation, because she deserves it." He added, "She's been putting up with me for quite some time." (For 24 years of marriage, to be exact.)
Photo: Courtesy of Amanda Lucidon/ The White House.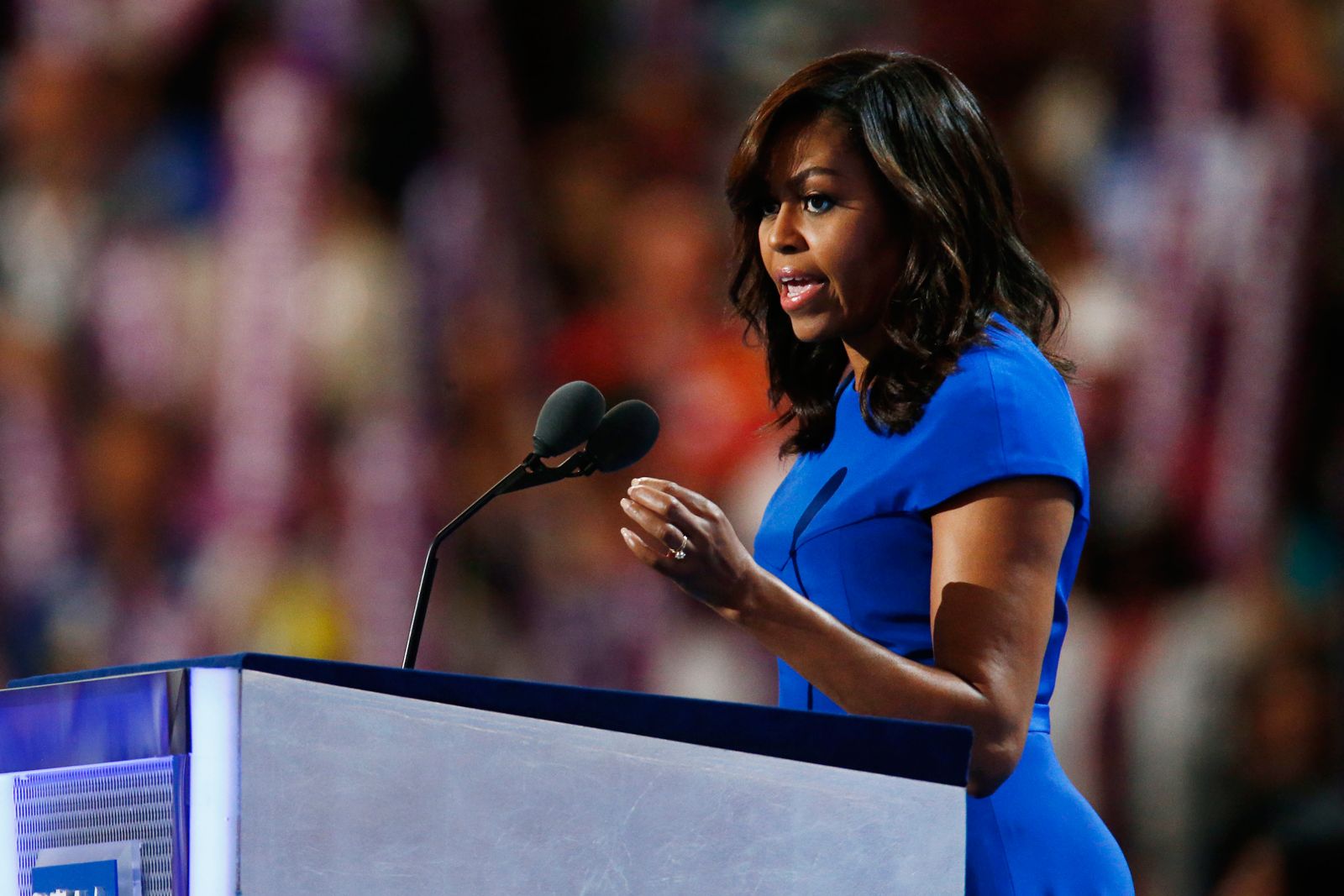 Maybe could: Join speaker's circuit
The first lady put her oratory on display with a well-received speech on opening night of the Democratic National Convention. She followed with a series of campaign speeches criticizing Republican Donald Trump, now the president-elect, saying he was unsuitable for the nation's highest office. Her friend, media mogul Oprah Winfrey, said the first lady will be "one of the most in-demand speakers" as a result of her convention performance.
"That speaking fee just quadrupled," Winfrey said during an interview with The Associated Press.
Clinton earned millions of dollars giving paid speeches after she stepped down as secretary of state in 2013. Laura Bush also keeps a robust public speaking schedule.
Photo: Andrew Harrer/Bloomberg via Getty Images.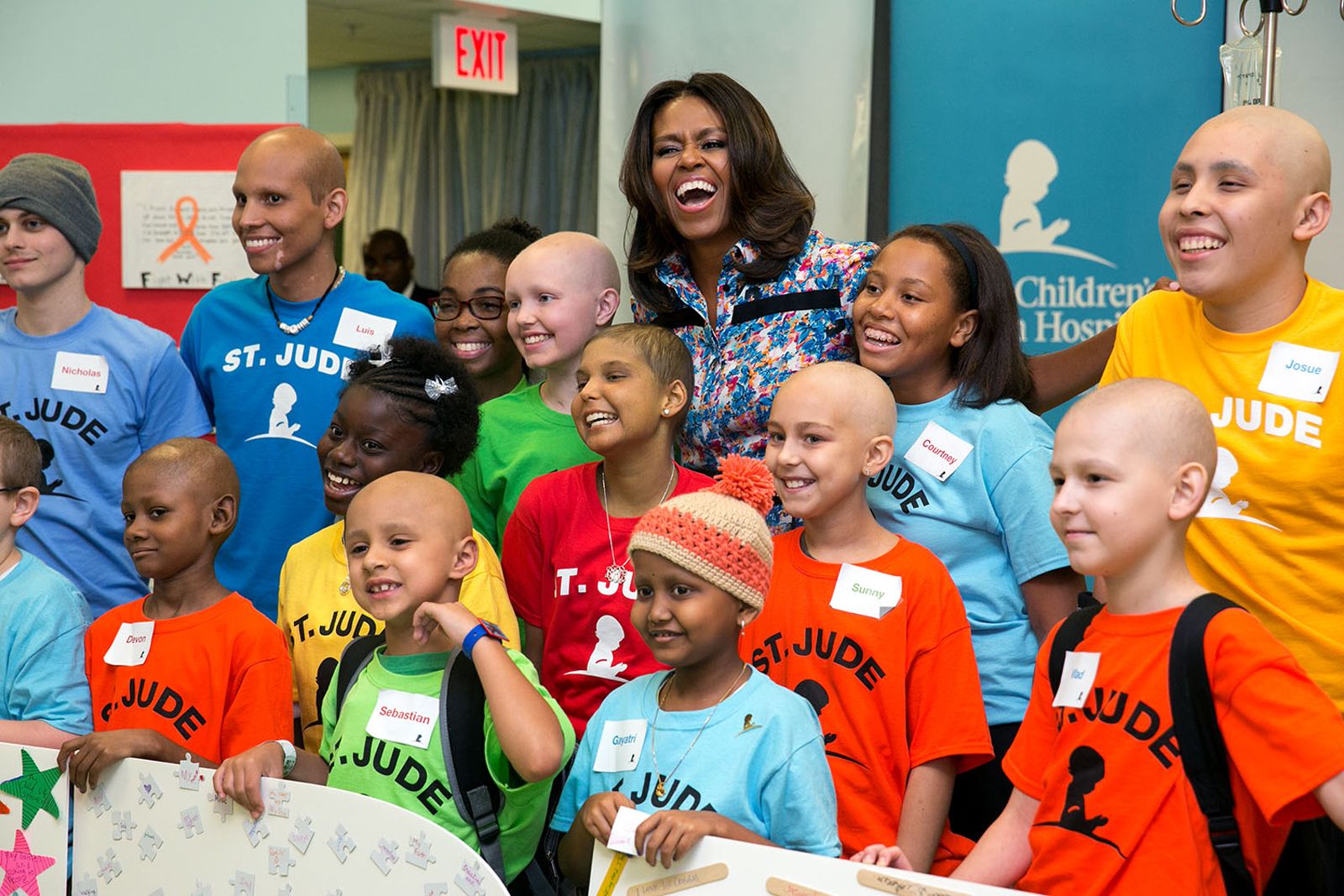 Likely won't: Resume practicing law
Obama, a Harvard law school graduate, practiced at a Chicago firm but abandoned a legal career after the deaths of her father and a close friend. She entered public service, working for the city of Chicago and running an AmeriCorps service program before she joined the University of Chicago Medical Center as a vice president for community and external affairs.
It was the last paid position she held before becoming first lady. Kurt Newman, MD, president and CEO of Children's National Health System in Washington, noted the first lady's past hospital experience during her annual Christmastime appearance at the facility, and said he looked forward to having her back.
"I can always put her to work," Dr. Newman said.
Photo: Courtesy of Amanda Lucidon/ The White House.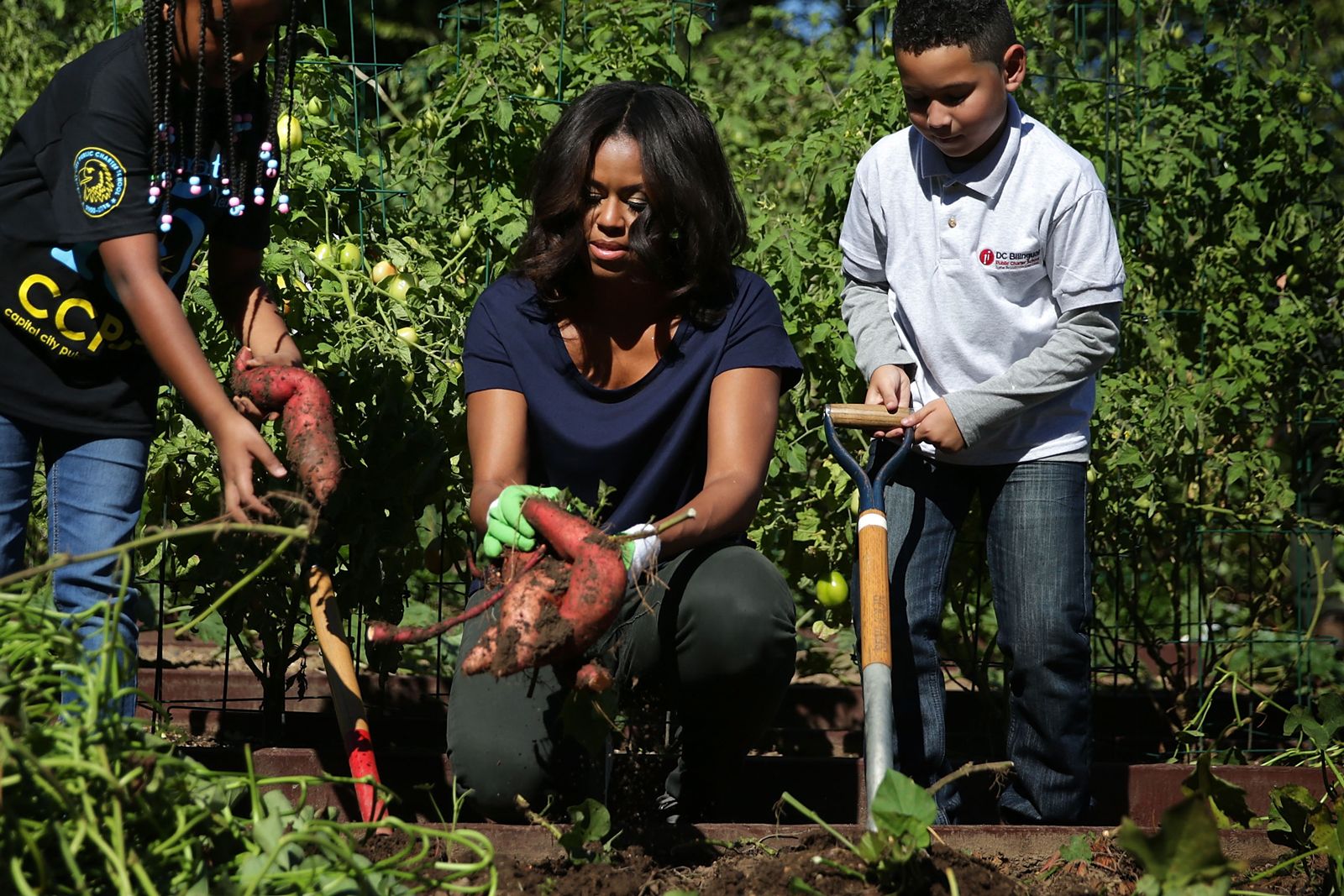 Likely to: Set up her family's new home
Breaking from post-presidential tradition, the Obamas plan to stay in Washington so their 15-year-old daughter, Sasha, can finish high school. Presidents usually leave Washington when they leave office, but the Obamas are renting a home in the wealthy Kalorama neighborhood, near what will be the official residence of Vice President-elect Mike Pence. They also still own a home in Chicago.
Photo: Alex Wong/Getty Images.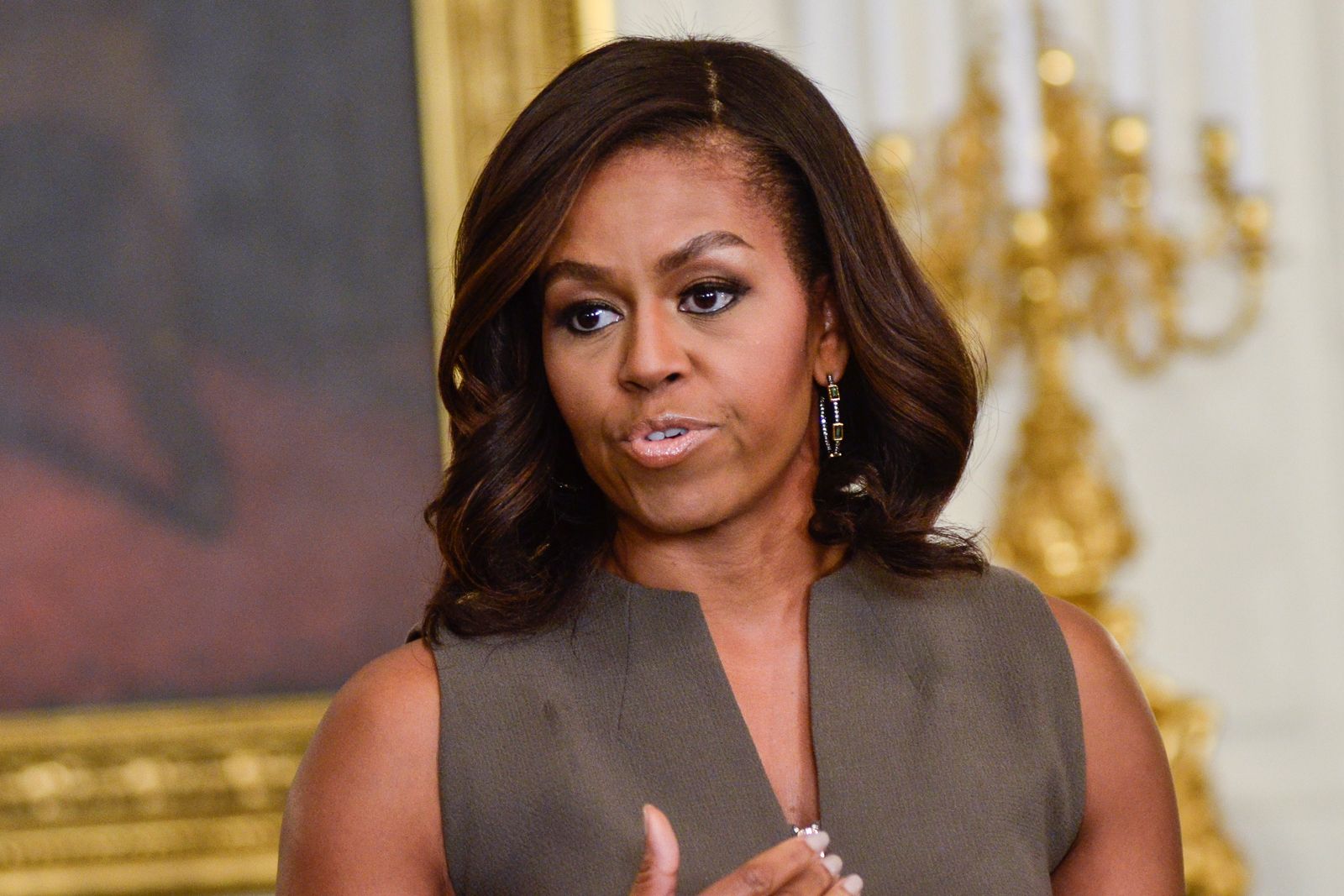 Maybe could: Serve on corporate boards
She has some experience with corporate America, but she'll want to choose carefully. Obama resigned from the board of a food supplier for Wal-Mart Stores, Inc. in 2007, shortly after her husband announced his presidential bid. He had been a critic of the retail giant. Obama cited the increased demands of the campaign for leaving the board of Illinois-based TreeHouse Foods, Inc.
"It will be fun to see what she actually does," said Kimberly Archer, head of the Washington office of Russell Reynolds Associates, an executive search and assessment firm. "Wherever she does decide to focus, I would say, 'Lucky them.'"
Photo: Kris Connor/Getty Images.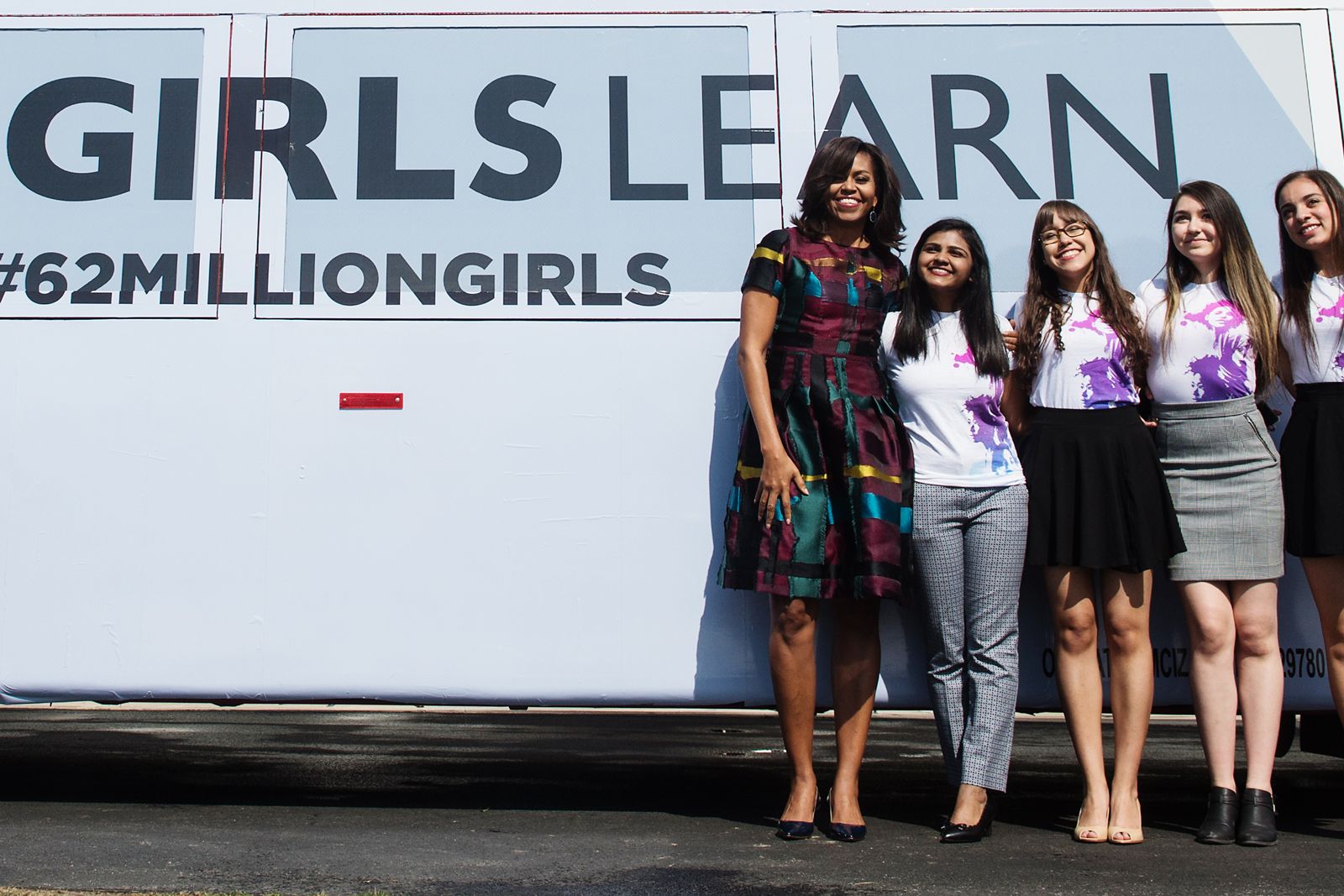 Likely to: Stick with her initiatives
FLOTUS has said she'll stay engaged in public service and will keep working on the issues she focused on during her tenure. They included childhood obesity and education for girls around the world.
"I've always felt very alive using my gifts and talents to help other people. I sleep better at night. I'm happier," she told Vogue for an interview in the fashion magazine's December issue. "So we'll look back at the issues that I've been working on. The question is: How do I engage in those issues from a new platform? I can't say right now, because we can't spend that much time really doing the hard work of vetting offers or ideas or options because we're still closing things out here."
Photo: NICHOLAS KAMM/AFP/Getty Images.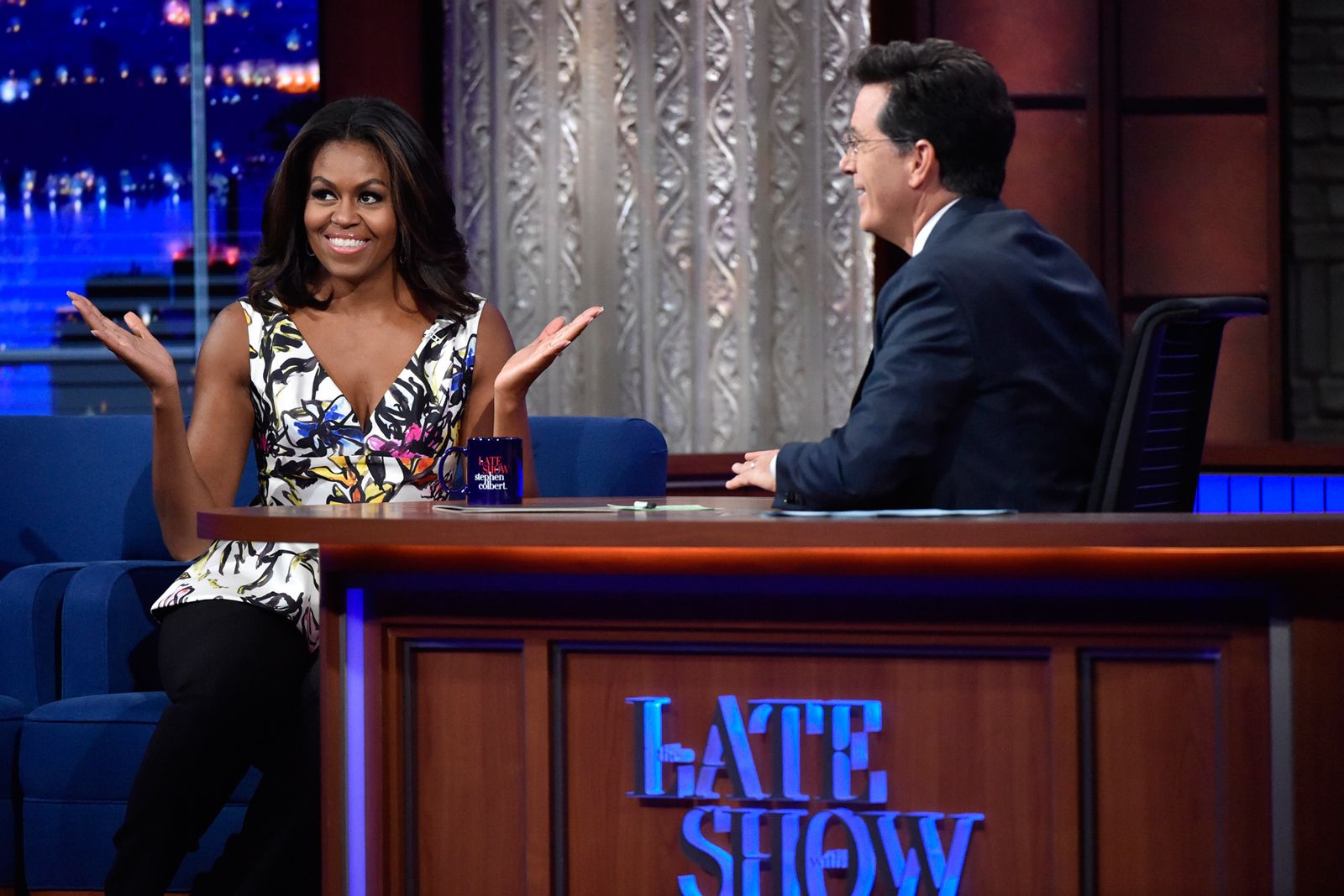 Maybe could: Host a TV talk show
Obama has demonstrated a knack for talk-show banter, and an ease in front of TV cameras. She co-hosted The View before the 2008 election and recently co-hosted Ellen DeGeneres' hour-long gabfest. Roy Ashton, head of television at the Gersh Agency in Los Angeles, says it would be a "no-brainer" for Michelle Obama to have a show of her own.
"She could pick up where Oprah left off, or something else," Ashton said. "I think Michelle Obama has a ton to say."
Photo: John Paul Filo/CBS/ Getty Images.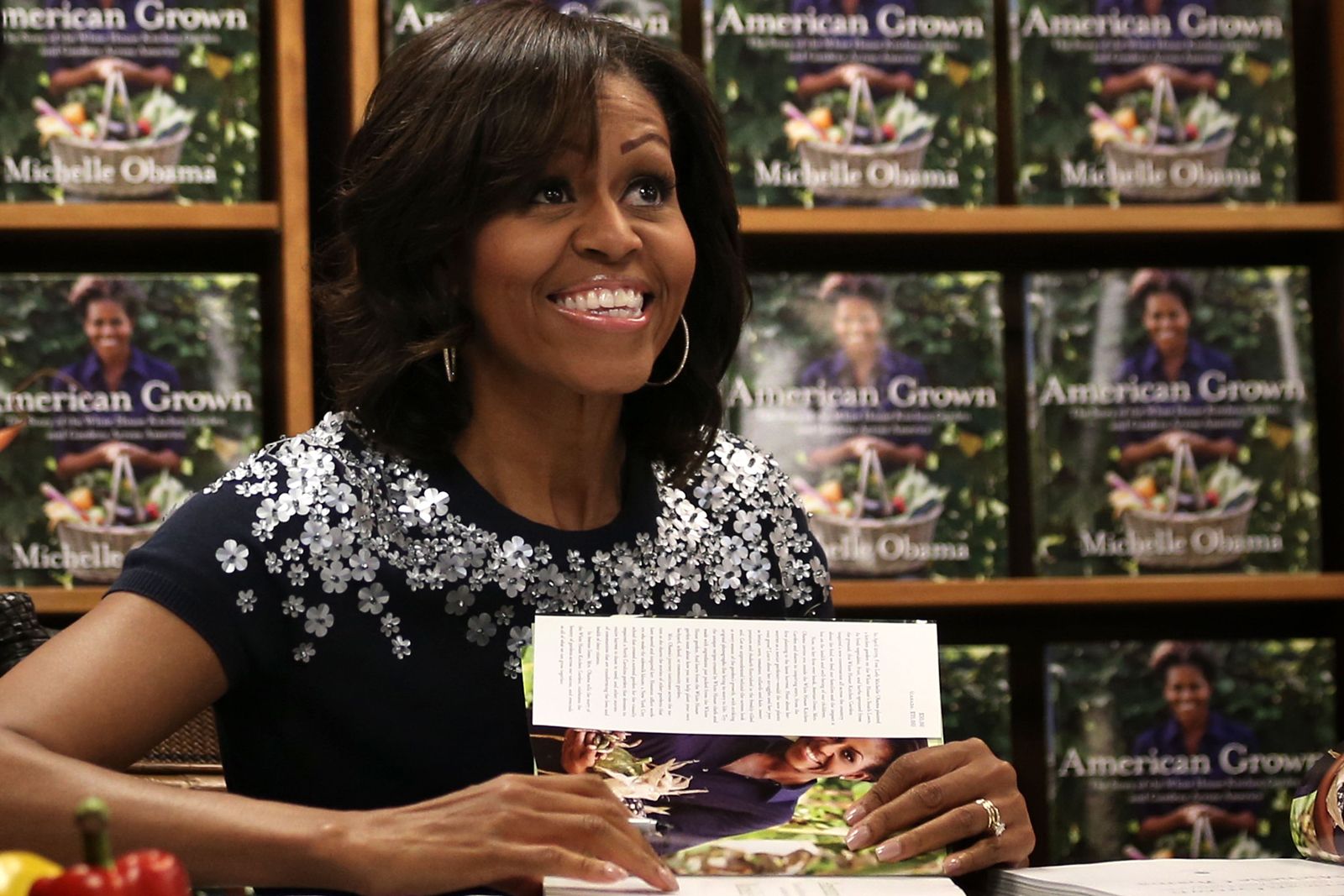 Likely to: Write a memoir
Practically all first ladies do. Book publishers would offer millions for the rights to Obama's insider account as the first Black woman in the role, and as someone who has said little publicly about her private life in the White House. Clinton got an $8 million advance for her 2003 memoir, Living History.
Photo: Alex Wong/Getty Images.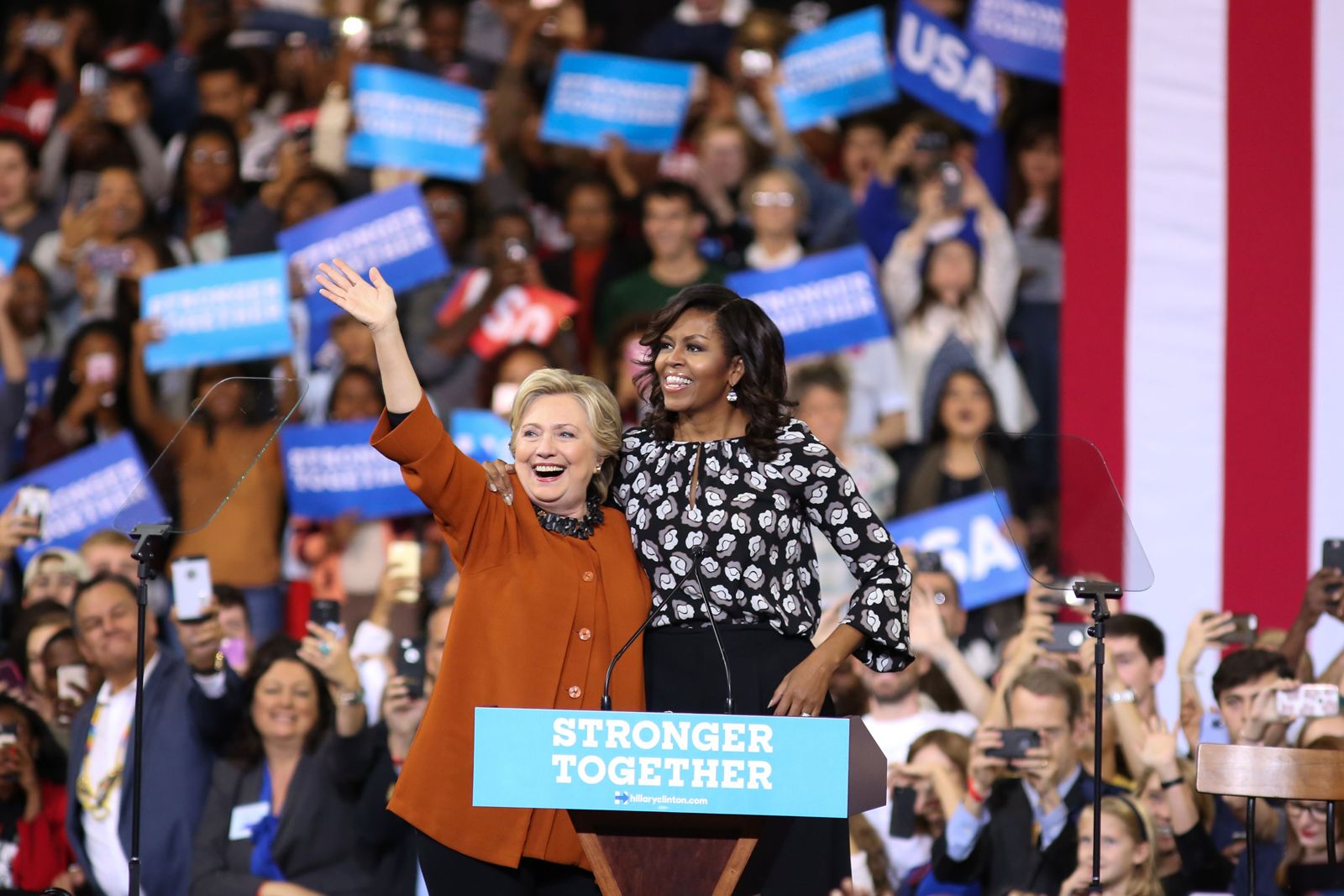 Likely won't: Run for public office
Sorry, FLOTUS 2020 fans. Both Obamas repeatedly have said she will not run for president — despite pressure from Democrats wowed by her campaign speeches against Trump. The president has said she doesn't have "the patience or the inclination" to be a candidate, and is "too sensible to want to be in politics."
And FLOTUS has also said: "No, no. Not going to do it," when asked earlier this year about following in her husband's footsteps.
Photo: LOGAN CYRUS/AFP/Getty Images.
Click HERE to read more..
You can publish this article on your website as long as you provide a link back to this page.