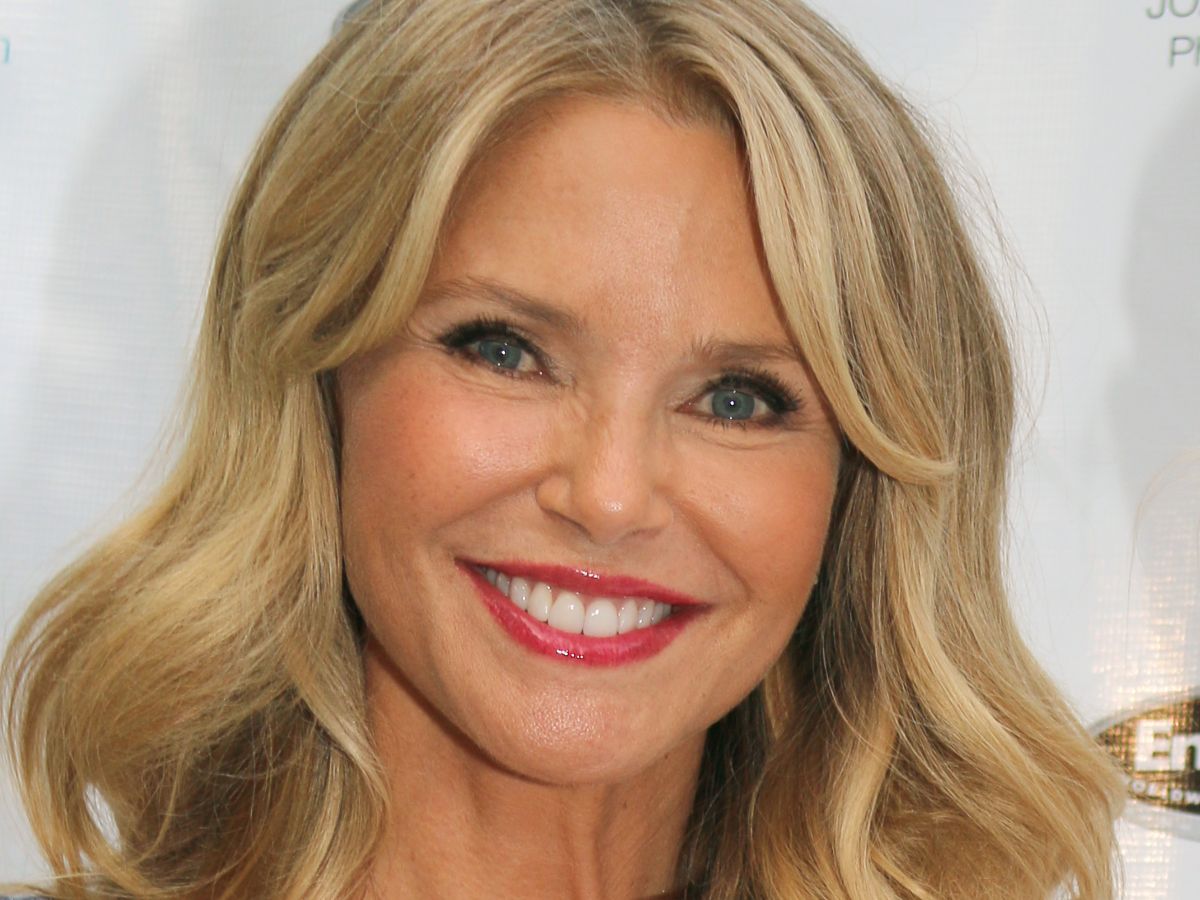 Christie Brinkley sees your mommy-and-me manicures and movie dates, and she's raising you a freaking photo shoot for the Sports Illustrated Swimsuit Issue. Oh, and did we mention she's 63?
Brinkley, who first posed for the issue in 1979, joined her two daughters for a stunning shoot that's guaranteed to make Clark Griswold do a double-take so hard, he gets whiplash and drives into a building.
The images will appear in the latest Swimsuit Issue, on stands February 15. Alexa Ray Joel, Brinkley's 31-year-old daughter with Billy Joel, and 18-year-old Sailor Cook, from her former marriage to Peter Cook, flank their mama as she emerges from the sea like Venus in a monokini. Brinkley also poses solo in a bikini for the magazine.
Yes! I am excited to announce that I am back in @si_swimsuit ..I figured with my gorgeous daughters @alexarayjoel and @sailorbrinkleycook by my side whose going to be looking at me! Oh and My kids think I walk on water, so let's not mention the apple box concealed just under the surface. For a preview check out @people.com ..and thank you Sports Illustrated for sending the powerful message that good things come in packages of every size and we do not come with an expiration date! ??psI can't wait to see everyone at VIBES on Feb 17th and 18th in Houston! #proudmomhere!
A photo posted by Christie Brinkley (@christiebrinkley) on Feb 6, 2017 at 6:22pm PST
"My first thought was, 'At my age? No way!'" the model told People. "When I turned 30, I was like, 'This is the last time I'm posing in a bathing suit!' When this issue comes out, I'll be 63. I thought, 'Those days are over.' But to get to do it with my girls, I thought, 'One last go!'"
Brinkley wasn't the only one confronting concerns about her body image. Both of her daughters have posted on Instagram that the shoot was an opportunity to, in Joel's words, "let go, take the plunge, and embrace myself from both the inside AND out, which is something I struggle with each and every day."
Cook shared her experience in a lengthy Instagram post.
"I've had issues with my body image since before I can even remember," the teen model wrote. "I grew up not loving how I looked and felt held back because of it. I don't know why I always felt that way; sure I had baby fat and definitely went through a plethora of awkward phases, but I had a family that loved me, I had friends who made me laugh, etc.
"But for some reason I still looked in the mirror and always somehow found something to pick on. I went from being 'too fat' to 'too thin' to 'too muscular' and I never felt satisfied. My body and I have been through it all. But recently I have been liberated. I am healthy, i treat myself well, and for that i'm happy. I've looked in the mirror and been able to LOVE the things about my body that beauty norms deem 'undesirable.' I now have grown to know that my body is worthy of so many great things. I don't need to be a size 0 to believe in myself. My body carries me each and every day, it loves the people I love, it holds what makes me healthy and strong, it bends, it shakes, it runs, and it CHANGES. That is okay and that is beautiful."
Amen. So, anyone else up for asking Mom to do this for Mother's Day?
Click HERE to read more from Refinery29.



Loading ...