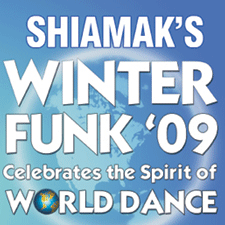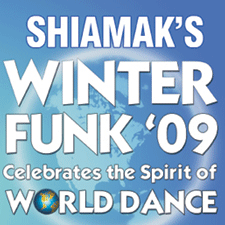 Shiamak's Winter Funk 2009!
Ever dreamed of performing on stage for a crowd of a thousand screaming fans?
Well, your chance has arrived!
Bollywood superstar and India's modern dance guru Shiamak Davar and Shiamak Davar International (Canada) Inc. announces their session of Shiamak's Winter Funk™ 2009 dance classes starting August 24th, 2009 onwards at various locations!
The one-of-a-kind training program is designed as a platform for young talent and those young at heart to enjoy creative expression through dance culminating in a professional dance extravaganza! Shiamak's Winter Funk™ has become a household name within the South Asian community, with participants of four years-old and 76 years-young. Each year hundreds of students take part and perform on stage.
We offer classes for Kids, Preteens Adults and Senior Citizens, the latter whom will get a great Senior's discount!
Get fit, de-stress and have fun with Canada's premiere Bollywood Dance Institute!
It's your chance to "BE A STAR" – says SHIAMAK.
 
Come early and enroll in a class near you!
Toronto locations include: Downtown Toronto, Mississauga, Brampton, Markham, Scarborough, Woodbridge & NOW at Vaughan.
Register NOW Spaces are limited! Classes begin August 24th, 2009.
Classes also in Vancouver, Calgary & Ottawa
For more details
P: 416 SHIAMAK (744 2625) or 416 825 0643
E: toronto@shiamak.com
www.shiamak.com