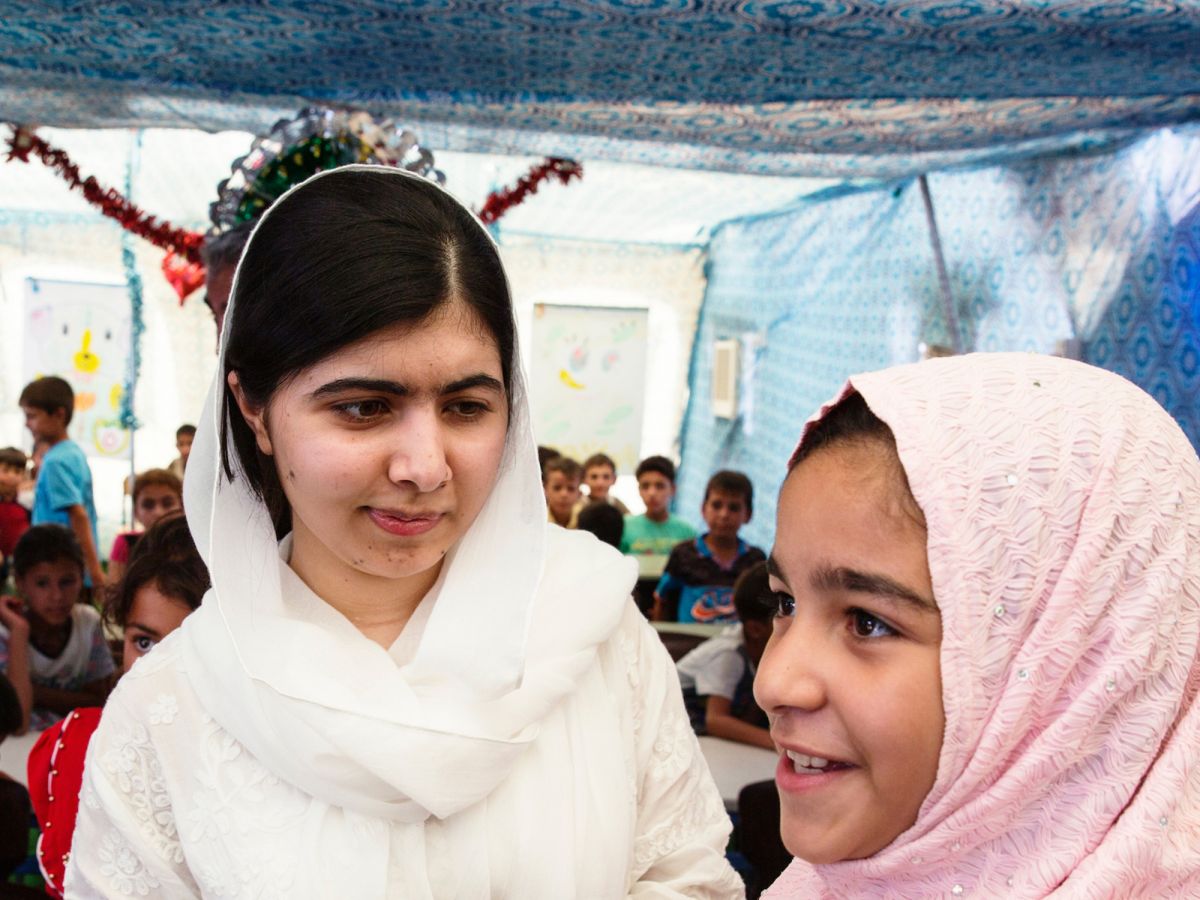 Malala Yousafzai, one of the world's most famous teen activists, is officially a 20-something. And, in typical fashion, she's marking that milestone by putting the spotlight on girls forced from school by conflict and violence.
Yousafzai spent the days ahead of her July 12 birthday in Iraq, where she visited a camp for families displaced by fighting in the city of Mosul, Refinery29 has learned. The trip also included some "early birthday fun" with a group of girls at a local amusement park, complete with ferris wheel rides, bumper cars, and cotton candy.
"I hope you will stay strong, go back to school as soon as you can and have hope that your future can be better than the dark days behind you," Yousafzai told the girls, according to The Malala Fund. "I believe in you — and I will tell the world that you need our support."
Using her birthday to highlight the needs of girls worldwide has become somewhat of a tradition for the Nobel Peace Prize-winning activist, who survived an assassination attempt by the Taliban in her home country of Pakistan in 2012. She
rang in 18 by opening a school for refugees
in Lebanon and celebrated 19
with a call to action for her cause of getting more girls in school across the globe.
This year's birthday volunteerism is also part of her Girl Power Trip, a multi-continent tour to promote her eponymous foundation's mission and recruit the next generation of leaders on the issue. Yousafzai kicked off the summer-long travel blitz with an April visit to Lancaster, Pennsylvania, where she met with refugees, volunteers, and students at a local high school.
"I use my voice as the voice of all young girls across the world… and I'll continue to do that," she told Refinery29 at the time. "It is a big challenge, because there are so many issues: from child marriage to child trafficking to [cultural] issues and taboos and poverty. To tackle them, I hope to stay strong, stay focused, and to remain clever."
Yousafzai's visit to Iraq comes on the heels of the government declaring victory over the Islamic State in Mosul, the country's second-largest city. Ahead, an intimate look at her visit with girls impacted by the conflict.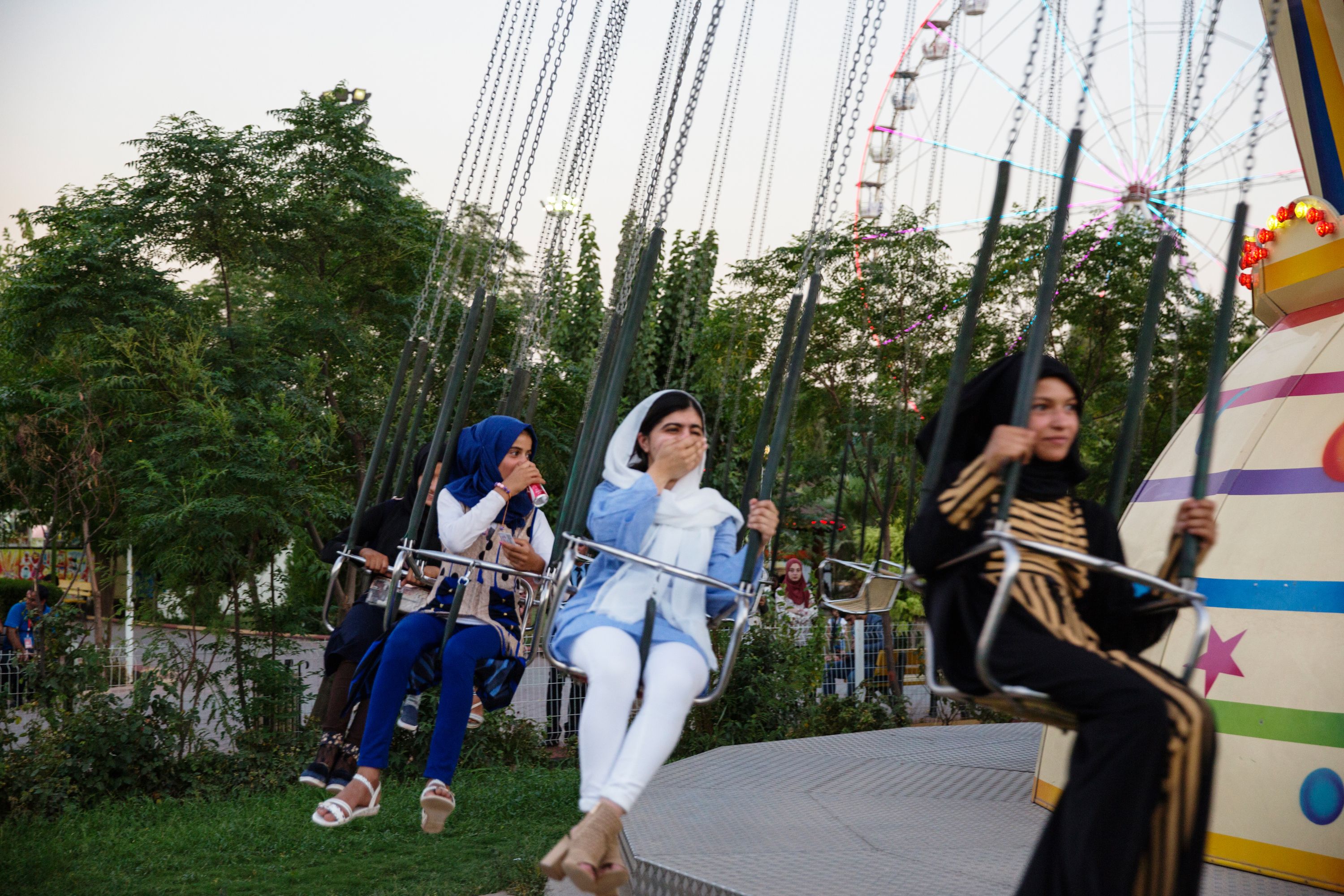 Yousafzai, pictured here on a swing ride at an amusement park, encouraged the girls she met to not lose hope in pursuing their dreams — including returning to school. "Education is so important not only for your future, but for your community's future," she said, according to The Malala Fund. "I pray that you will be able to return home to Mosul and use your education to help rebuild your city."
Photo courtesy of Malin Fezehai / Malala Fund.

More than 3 million Iraqis are still living within the country's borders after being forced from their home by the ongoing conflict and fighting — a status known as being an Internally Displaced Person (IDP). An estimated 355,000 internally displaced children in Iraq are unable to go to school, The Malala Fund says. A large number of those are girls. One 13-year-old at the camp for Internally Displaced Persons recounted fleeing her home in Mosul after her father was captured by ISIS militants. She has not heard from him since.
The opportunity to return to school after years away keeps her going. "No matter what, nothing will keep me from finishing my studies. When I returned to the classroom, all my hopes came back," she told Yousafzai, according to The Malala Fund.
Photo courtesy of Malin Fezehai / Malala Fund.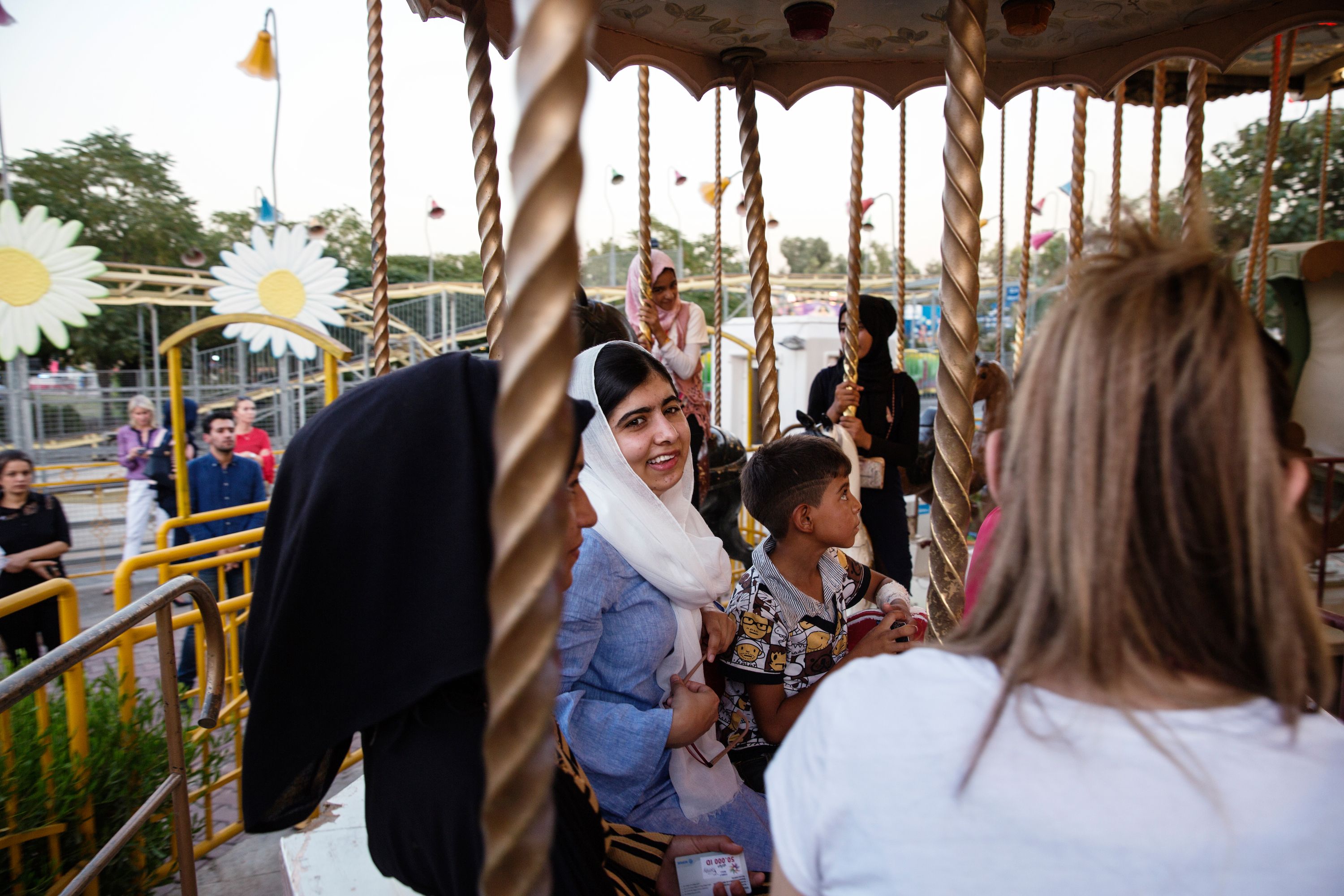 Yousafzai knows firsthand the struggles these internally displaced girls face — her family experienced a similar situation during her childhood in Pakistan. "We should not ask children forced to flee their homes to also give up their education and their dreams," she said.
Photo courtesy of Malin Fezehai / Malala Fund.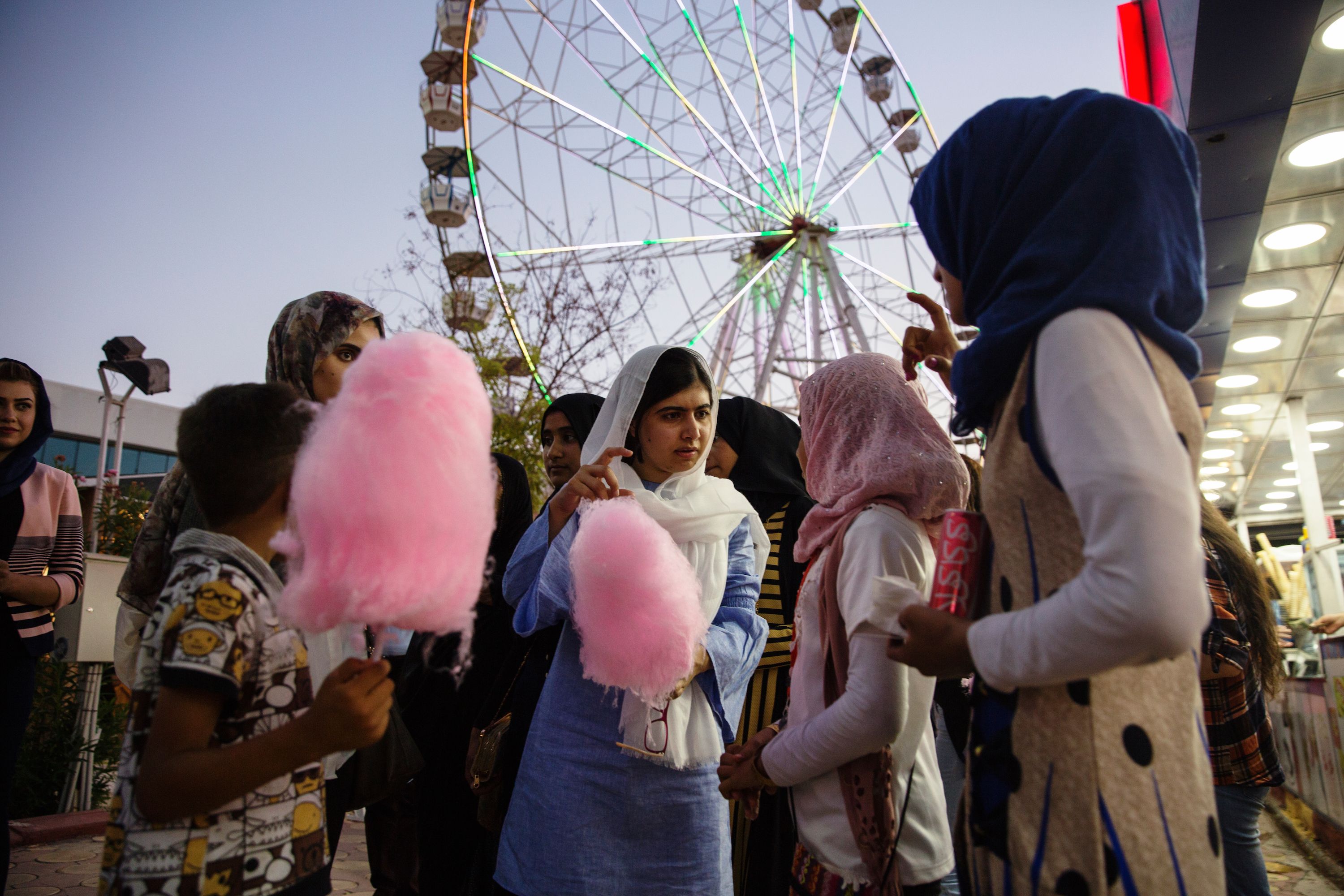 The stop in Iraq marked the latest installment of Yousafzai's Girl Power Trip. Later this summer, Yousafzai is scheduled to go to Africa and visit Latin America for the first time.
Photo courtesy of Malin Fezehai / Malala Fund.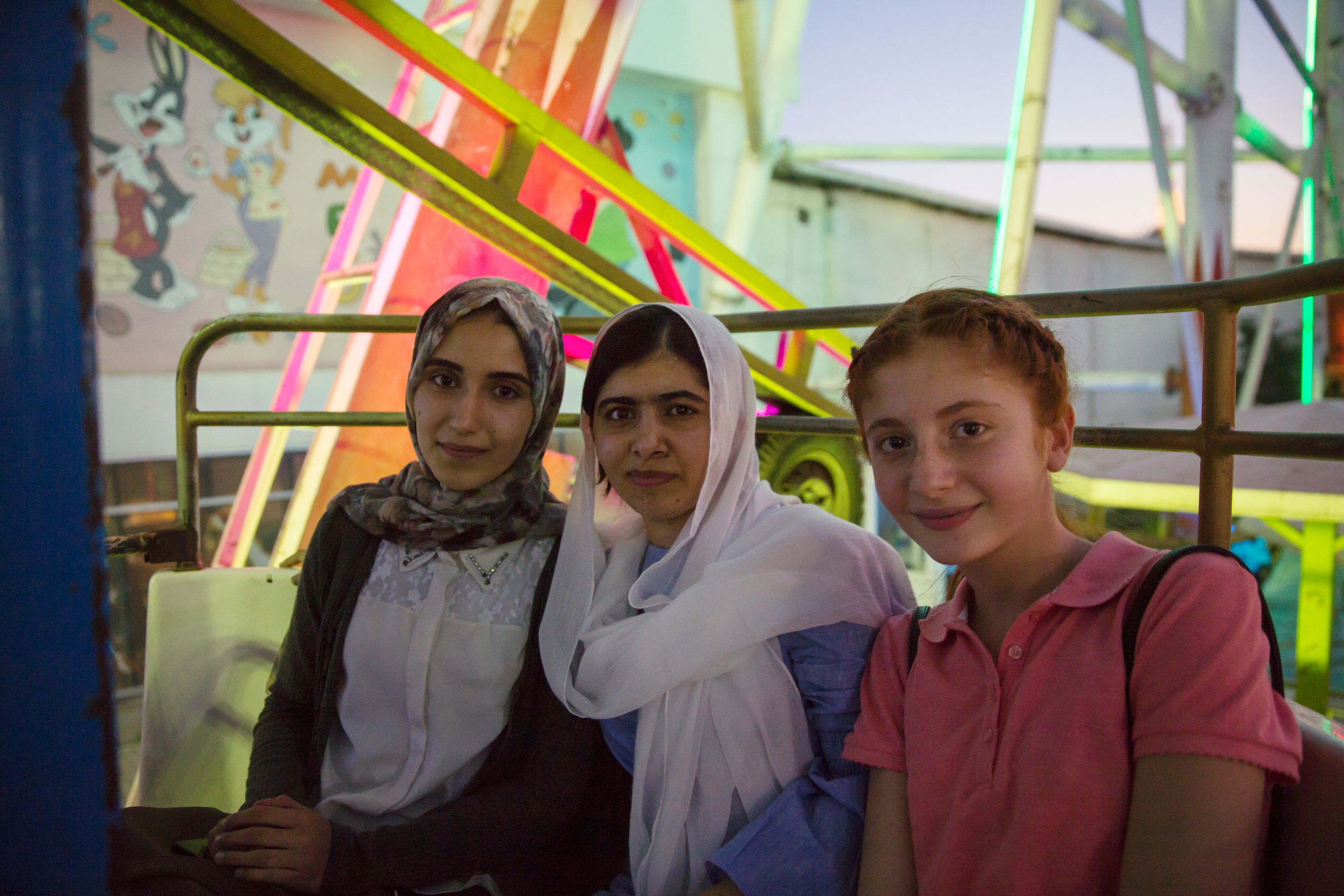 Yousafzai met with Iraqi, Kurdish, Christian, Yazidi, and Syrian girls during her time in Iraq, according to The Malala Fund. Many have felt the effects of war and conflict. The Malala Fund said in a statement that Yousafzai hopes her visit will "draw attention to the global IDP crisis and remind world leaders that prioritizing girls' education is key to securing stability and peace around the world."
Photo courtesy of Malin Fezehai / Malala Fund.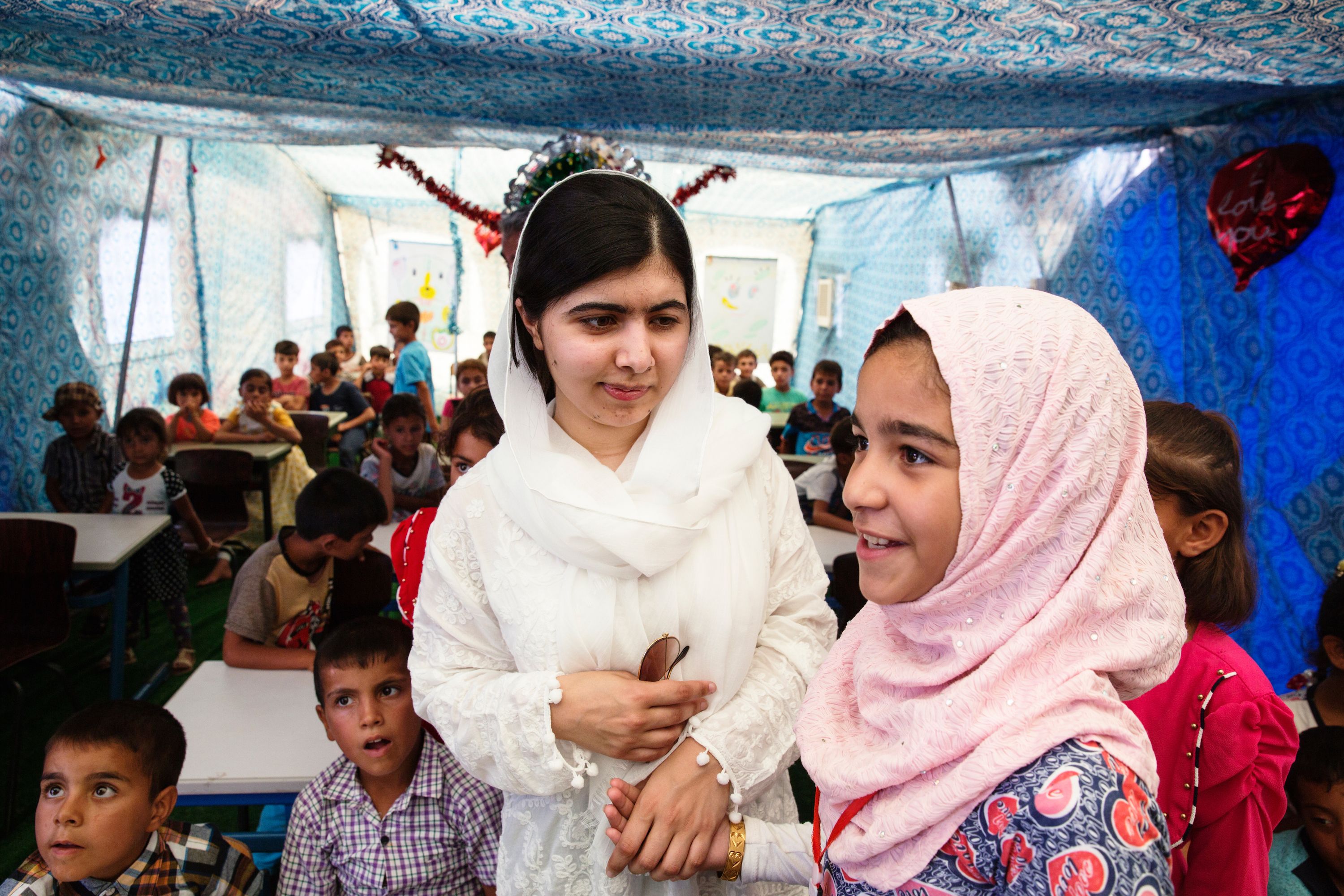 "For me, the most important thing is talking to other people, learning from them and speaking out for what you believe in," Yousafzai said of her trip.
Photo courtesy of Malin Fezehai / Malala Fund.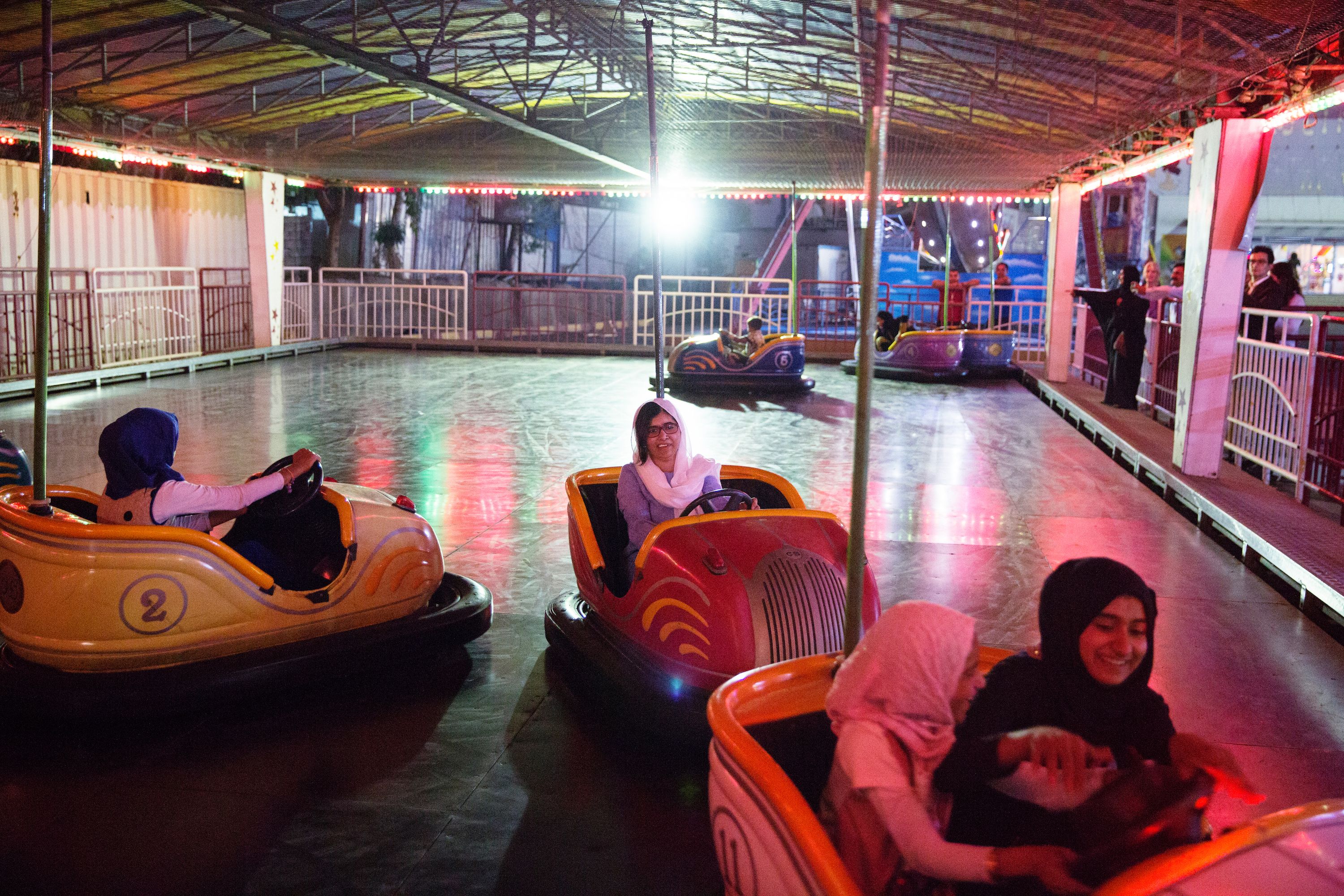 Entering the next decade of life isn't the only rite of passage the young activist is going through this summer. Just last week, Yousafzai graduated high school — and sent her inaugural tweet from her @Malala handle. Come fall, she'll be leaving her family's adopted home in Birmingham, England, to attend college, most likely enrolling at the elite Oxford University. Like most rising freshmen, she's looking forward to the freedom and independence of college life.
"You are managing and organizing everything on your own: from your breakfast to what to wear, who to meet, what time to go to bed," she told Refinery29 earlier this year. "I think it's quite exciting."
Photo courtesy of Malin Fezehai / Malala Fund.
Click HERE to read more from Refinery29.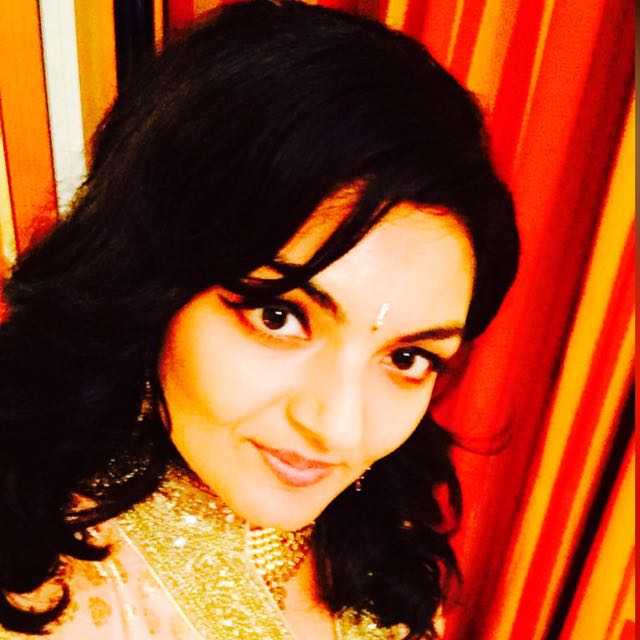 Vote for Shikha Dhingra For Mrs South Asia Canada 2017 by liking her Facebook page.


Loading ...