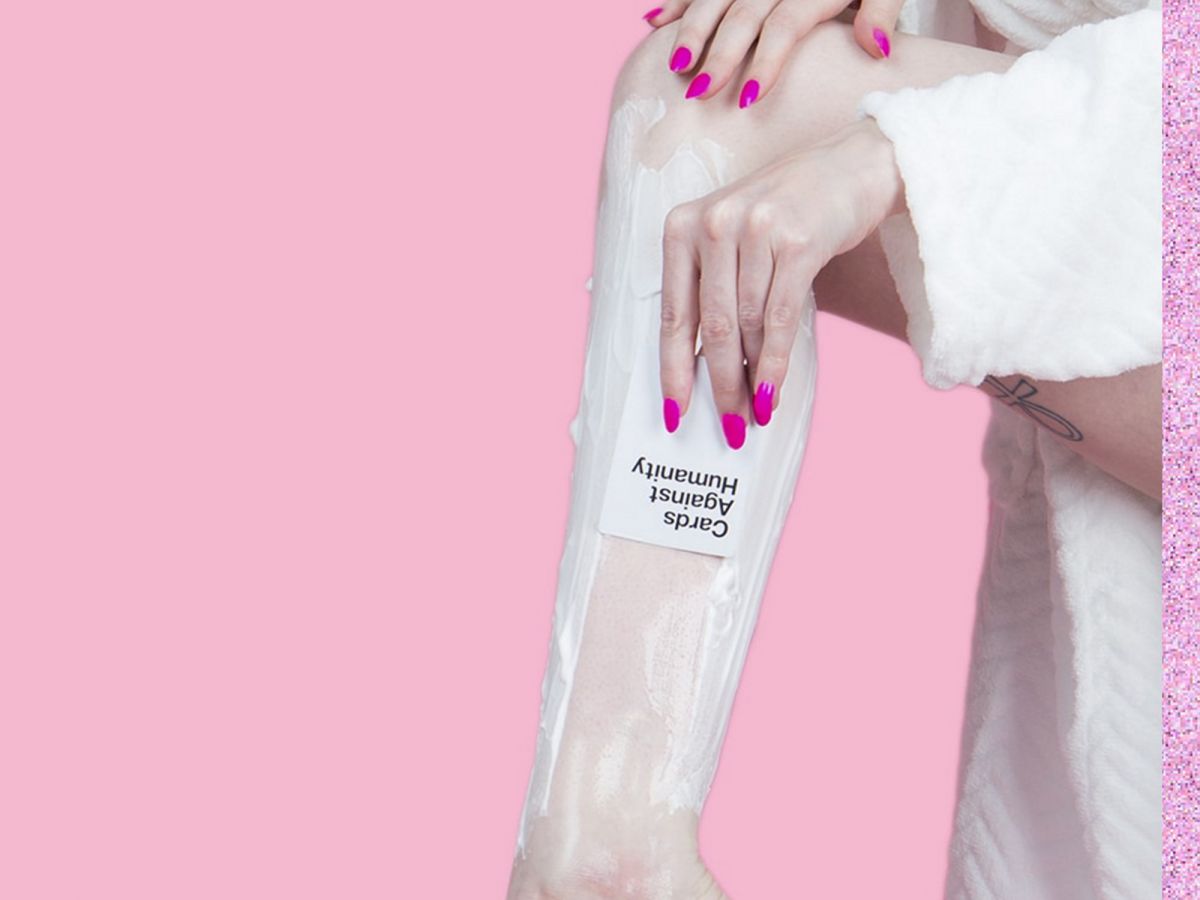 Photo: Courtesy of Cards Against Humanity
Cards Against Humanity is famed for being snarky and sardonic — now it's socially progressive, too. A new version of the popular game is taking on gender discrimination and the ridiculous "pink tax" that sees women charged more for certain products and services.
Cards Against Humanity For Her sports the same cards inside a bold pink box costing $5 more ($30 total) than the standard black version. Here's where that extra money goes: Profits benefit Emily's List, a political action committee which aims to help get pro-choice Democratic female candidates elected to office. Money well spent, no?
??Say hi to Cards Against Humanity for Her. It's exactly the same as the original game, but it's pink & costs more: https://t.co/OfkED24811
— CardsAgainstHumanity (@CAH) July 11, 2017
The game's tongue-in-cheek marketing copy is a wink at the Amazon products we love to mock.
"Everyone hates it when the men retire to the parlor to discuss the economy and the various issues of the day. What are us ladies supposed to do?" the site asks. "Now there's an answer. Cards Against Humanity For Her. It's exactly the same as the original Cards Against Humanity game, but the box is pink and it costs $5 more."
The game is described in the site's FAQs and "trendy, quirky, and only [taking] minutes for us ladies to understand. The cards are soft and won't slip out of your hands. Perfect for Margarita Nights!" Well played, Cards Against Humanity, well played.
So adorable https://t.co/OfkED24811 pic.twitter.com/a5N5WTktGa
— CardsAgainstHumanity (@CAH) July 11, 2017
To anyone wondering if they need another version of the game, given the cards are exactly the same, the company urges: "Treat yourself! Say yes to the dress. Find the best color to wear for your skin tone. Stay in with the girls."
This quote from the 'Cards Against Humanity for Her' website is v v v choice https://t.co/exWEyOQjvn pic.twitter.com/9ZU1chflNE
— Drew Coffman (@DrewCoffman) July 12, 2017
The accompanying imagery will also have you sniggering at your desk. The photos show women using the playing cards and pink box in various inventive ways. In one image a woman is shaving her leg with a card in the style of a Gillette Venus razor campaign.
Many on social media backed the company's clever approach of raising awareness of an important cause, with some Twitter users taking the joking and running with it.
As a lady-person, I'd buy it, but only if you pour blue liquid over the box to show its absorbency. Also, does it come with wings?
— Mel Lau (@Mel_McLau) July 11, 2017
But is the box daintier and lighter weight for my small, weak lady hands?
— Mary Jo (@maryjo27) July 11, 2017
Finally! Women can now play Cards Against Humanity. About. Damn. Time. https://t.co/g4BHGy9kbA
— Mike Monteiro (@monteiro) July 11, 2017
Others failed to see the funny side and some seem to have missed the joke altogether.
I get the satire, but this still irritates me. I hate pink, and I hate paying more.
— Rose H. (@RosesBrain) July 11, 2017
Please tell me this is ironic.
— Jess (@ImMirhana) July 11, 2017
You should charge the same price and YOU donate some proceeds. Sexist move.
— Shelly??shamefully (@shellbell_xo) July 12, 2017
The "For Her" box isn't the first time the game has donated a portion of its profits to charity. In 2012, the company gave the profits from its Holiday Pack to the Wikimedia Foundation, which runs Wikipedia, in 2013 they went to US education charity DonorsChoose.org, and in 2014 to the non-profit Sunlight Foundation. Profits from its Science Pack of cards also go towards the Science Ambassador Scholarship, a scholarship for women seeking an undergraduate degree in science.
Click HERE to read more from Refinery29.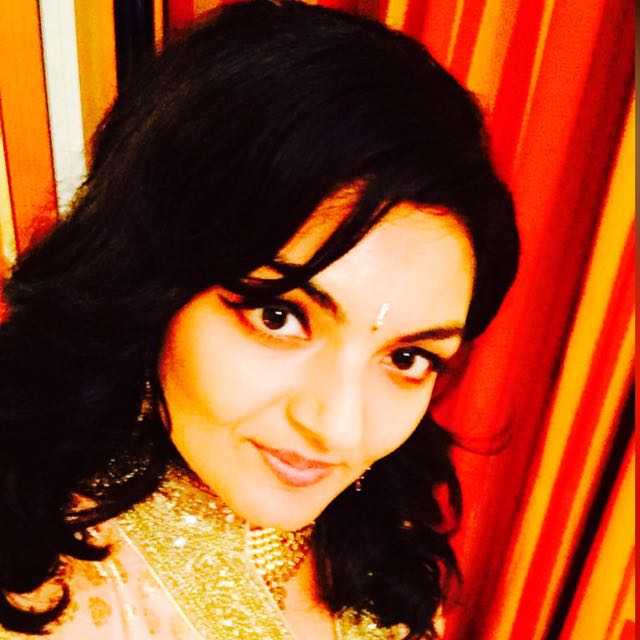 Vote for Shikha Dhingra For Mrs South Asia Canada 2017 by liking her Facebook page.


Loading ...