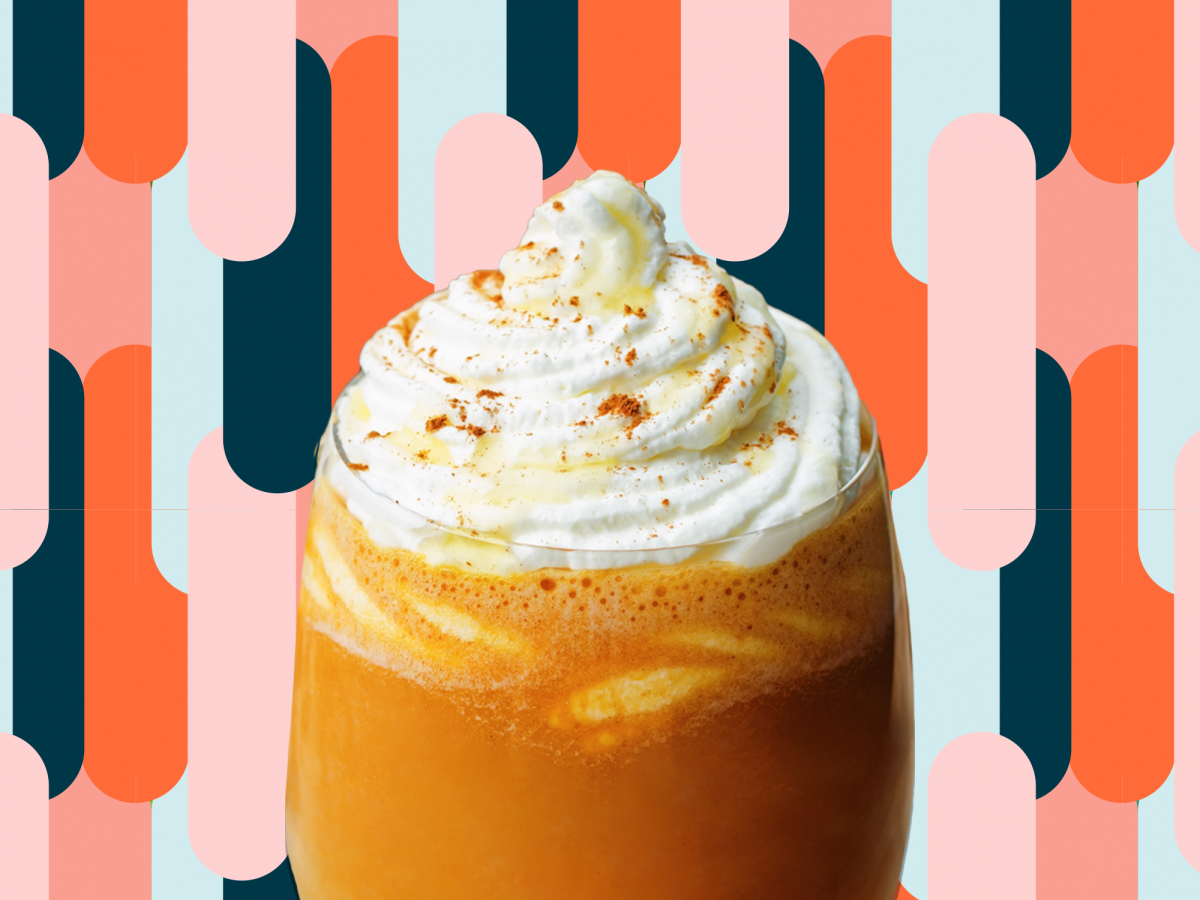 Ever since pumpkin spice latte caught on, brands began seeing endless opportunities to infuse their products with its scent and flavor. So it was only a matter of time before we had pumpkin spice latte deodorant.
This unique concoction was just released by Native Deodorants, Bustle reports. It not only smells like the famous PSL, but also has packaging that mimics a Starbucks cup, with "x"s inside boxes that read "paraben-free," "pthalate-free," and "aluminum-free."
Capturing the scent of a pumpkin spice latte in a deodorant bottle is no easy feat, and it took Native at least 14 ingredients. Its site lists shea butter, jojoba oil, beeswax, coconut oil, and vitamin E, among others.
Native makes all-natural deodorants free from toxic ingredients, and they come in more than a few unusual scents. Aside from PSL, the brand carries coconut and vanilla, rose and magnolia, and a whole collection dedicated to brunch, which appears to include rosé, mimosa, and sangria scents. There's also a deodorant for sensitive skin that's made without baking soda. And the ingredients in all of them prevents the product from staining your clothes.
Looking for the true scent of summer?
@native_cos
' rosé deodorant could well be the answer!
https://t.co/jr63Al8SHb
pic.twitter.com/QfX4512Wfo
— READY (@ReadyAgency) July 5, 2017
If the dread for PSL season that people are expressing on Twitter is any indication, we may have reached pumpkin spice overload. Starbucks baristas are so sick of people's obsession with the drink that they've started an online thread just to offer one another emotional support. Given that pumpkin spice chocolate edibles, pumpkin spice face masks, and pumpkin spice bath bombs are all things that you can buy, we can understand why people are tired of fall before it's even started. But apparently, there's still enough of a demand for companies to keep on creating new pumpkin spice products.
You can get the PSL deodorant for $12 on Native's website. Orders start shipping on September 5.
Click HERE to read more from Refinery29


Loading ...