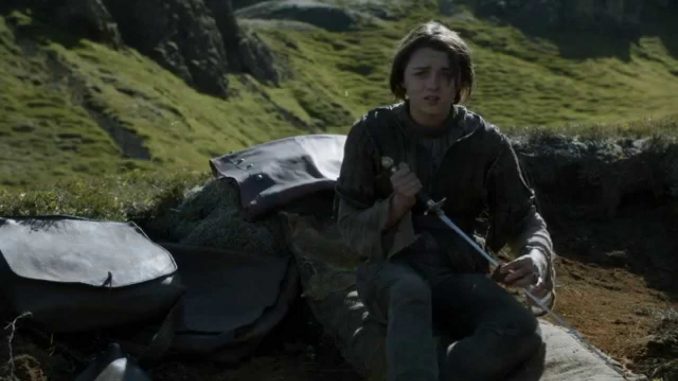 The Game of Thrones season 7 finale has come and gone, taking from us Littlefinger, Cersei's sense of logic, and our dreams that Cleganebowl would go down before the series' final season.
Though it's sad that we didn't get a chance to see brothers Sandor "The Hound" Clegane and Gregor "The Mountain" Clegane bash the living hell out of each other in "The Dragon and the Wolf," it appears that there's still reason to have hope.
In two separate interviews, Rory McCann (The Hound) and Hafþór Júlíus Björnsson (The Mountain) both said that not only would they love to go head-to-head in an on-screen battle, but that they've also started preparing. And according to HelloGiggles , they're not skimping on the smack talk.
The drama all started back on August 24, just three days before the finale, when Björnsson told Entertainment Weekly that he would "100 percent" defeat The Hound in a fight.
"[Cleganebowl is] definitely something I would like to see," he told EW. "And for most of the fans, it's something they're all waiting for. It looks like it's going to go that way, but who knows?"
Call me crazy, but
#CleganeBowl
is the fight we're really interested in.
#MayweatherMacGregor
#GameofThrones
pic.twitter.com/TvXmrvCRYt
— Corey Smith (@CourtsideCorey) August 27, 2017
Björnsson also said that he didn't envision a future fight being long, but rather thinks he'd end his opponent quickly by "smash[ing] his head or kill[ing] him like that."
"I think people would be expecting a big fight but I would finish him really fast," he said. "It would be a surprise to people."
The grandiose display of showmanship didn't sit well with McCann, who told The Huffington Post on Monday that he, too, hopes the two get to rumble and that "I've started training already."
"There's absolutely no chance he'll win. It's 100 percent that I will win. The Hound will win," he told HuffPo, later adding that Björnsson was spewing "ring talk" to EW.
"He knows I can still move pretty fast and I'll be the little Jack Russell around his feet, kicking him in the balls and slapping him on the head."
Will The Hound finally exact his revenge on his brother for frying his face as a child as a punishment for playing with one of his toys? Or will the horrifying zombie version of The Mountain reign victorious in a decades-long feud? Hopefully, season 8 will give us the closure we all so desperately need.
Click HERE to read more from Refinery29


Loading ...