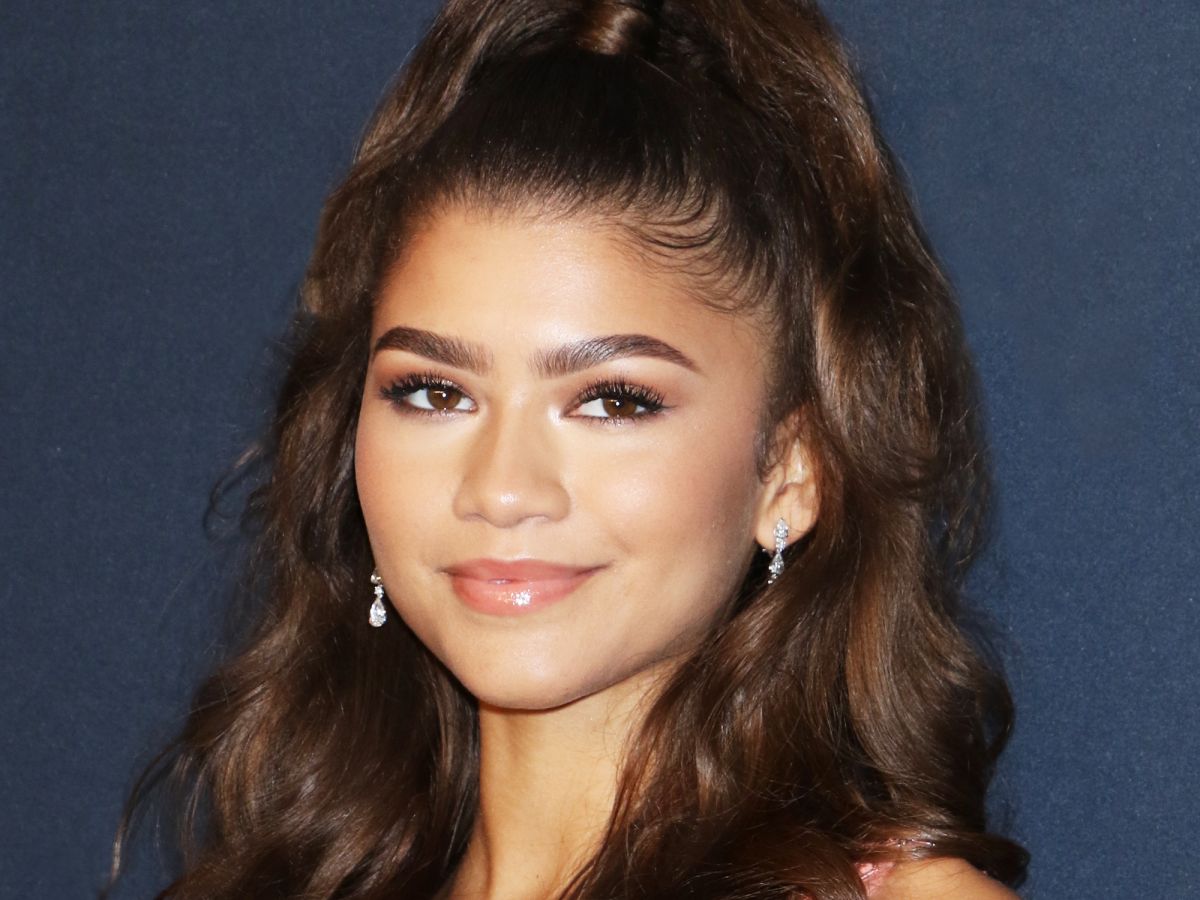 There's something about celebrities and their beauty routines that get us feeling extra nosy. We want to know exactly how much money Victoria Beckham spends on her skin care (hint: it's a lot) and how much preparation actually goes into making Chrissy Teigen red carpet ready. After all, with money, fame, and connections — you know, basic celebrity stuff —comes access and exposure to every new product and burgeoning trend.
While most celebrities change their hair as often as we change our clothes — and experiment with tattoos and piercings on the regular — it's become more shocking to find one that doesn't. Who are these stars? For one, there are a handful that have even gone on the record to say they would never, ever get a tattoo.
Whether it's the permanency, indecision, or just a general fear of needles — many celebs have major tat-aversion. From Zendaya to Madelaine Petsch of Riverdale fame, we've rounded up the women that just say no to tats, ahead.
St. Vincent
The musical genius recently broke down every song she's ever written to
Pitchfork
— and, in the process, made her tattoo stance clear. "I would never get a tattoo, because if I have one tattoo, it's going to seem like it means more than it means — I can't think of a word or a picture that I would want on my body for the rest of my life," she says. What's more, piercings are a no-go as well for the star. "I don't even have my ears pierced," she admitted.
@st_vincent
Madelaine Petsch
The Riverdale star recently admitted that, while she's dating a guy with many tattoos (Travis Mills), she won't be going under the needle. "I won't be getting [tattoos] ever," she shared. "I'm so indecisive and I am very like… everything needs to be clean and neat and organized. I feel like I'd pick something and I'd hate it the next day. I think it would be the biggest regret of mine — getting anything tattooed."
@madelame
Taylor Swift
Back in 2012, Swift told Taste of Country that she couldn't see herself getting ink. "People are always asking, 'Would you get a tattoo?' And I just… I don't think I could ever commit," she said. "I don't think I could ever commit to something permanent." Although, that was the old Taylor, so maybe the new (alive and well) Taylor would consider a tat or two.
@taylorswift.updates
Shailene Woodley
Woodley's all for natural, homeopathic beauty trends — but a tattoo? Probably not for her. In 2014, Yahoo reported that the Divergent actress had decided to keep her body tattoo-free because she believes that a tattoo should be symbolic of a life journey — and she's not ready to share hers. "I feel like I'm just beginning to write my story," Woodley said. But she didn't say never…
@shailenewoodley
Zendaya
In 2013, Zendaya posted an Instagram with faux, Photoshopped sleeves of tattoos on both arms. And although the look is badass and edgy — she writes that she's never actually do it. She captioned her post: "I would never do this…but hey ya girl looks good yatted??." And we agree — i t wou ld look sick.
@zendaya
Click HERE to read more from Refinery29


Loading ...