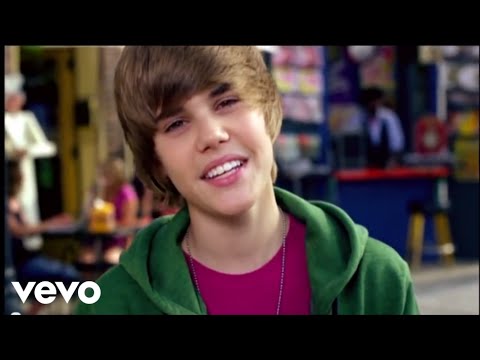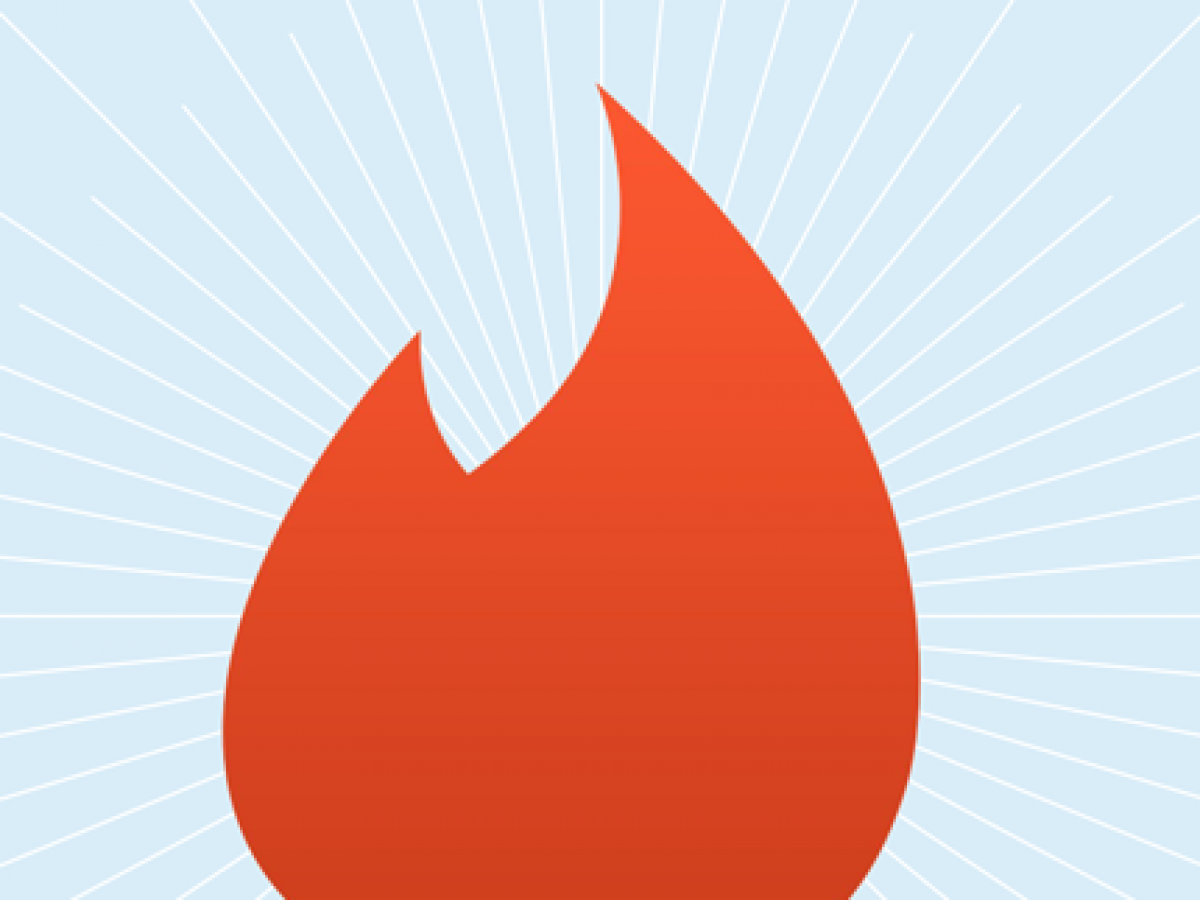 We've been able to send GIFs on Tinder for just over a month now — and already, more than 20 million have been exchanged between users. The results are in: GIFs are a highly successful way to mack on your match. But some are better than others.
Tinder has found that messages using GIFs are 30% more likely to get a response than a text-only one. But that's not all: Looking at those 20 million messages, they've also been able to figure out which GIFs have the highest success rate. From beloved internet celebs (like Chrissy Tiegen, coming in at 19) and bears (in both 20th and 8th place), there are plenty of options for getting your flirt on.
When in doubt, go with pizza. (If the guy or gal you have your sights on doesn't appreciate a good pizza GIF, it probably wasn't meant to be, anyway.)
Click through to see the top 20 GIFs on Tinder — and start messaging those matches.

20. An adorable waving animal says "cuddly and approachable" — as long as you don't think too hard about the deadly power of wild bears.
Courtesy of Giphy.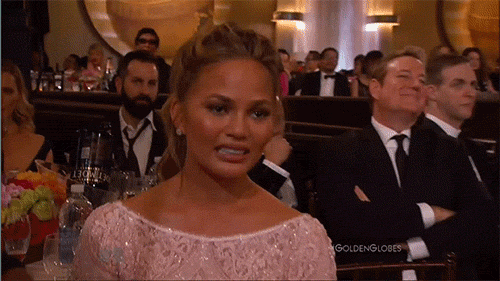 19. Chrissy Teigen's meme-worthy facial expressions can convey a number of emotions, but we're not actually sure why this particular expression gets such a high success rate on Tinder — maybe because it acknowledges how awkward the entire online dating experience can be?
Courtesy of Giphy.

18. Speaking of awkward, Austin Powers' somewhat bumbling introduction shows that you don't take yourself too seriously (or maybe that you're just really great with the ladies, fem-bots included).
Courtesy of Giphy.

17. Regina George swiped left on me once. It was awesome.
Courtesy of Giphy.

16. Perfect for the Tinder user hoping to reach (or become) one less lonely girl.
Courtesy of Giphy.

15. We can't say for sure, but we wonder if part of the success of this GIF is due in part to people thinking Brad Pitt himself sent it?
Courtesy of Giphy.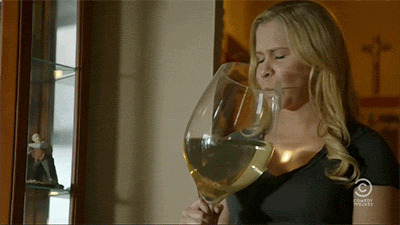 14. This is one way to succinctly convey your interest in drinking.
Courtesy of Giphy.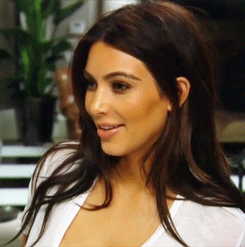 13. The Kardashian clan is inescapable — even on Tinder.
Courtesy of Giphy.

12. RiRi 's pretty much the queen of cool — and her devious hello wave from the "BBHMM" video may just make you look cool, too.
Courtesy of Giphy.

11. Amy Schumer 's second appearance on the top 20 list is a great way to convey your enthusiasm (and your appreciation for feminist-driven comedy).
Courtesy of Giphy.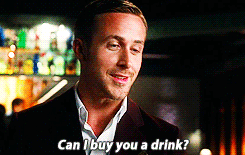 10. Hey girl, I know you can't resist this adorable Ryan Gosling GIF.
Courtesy of Giphy.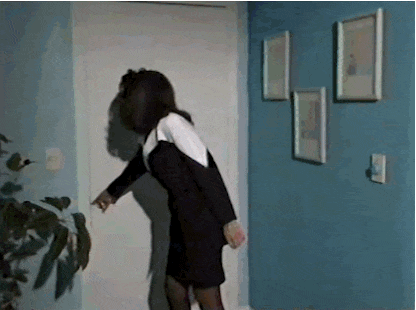 9. For the discerning Tinder use with a sense of humor.
Courtesy of Giphy.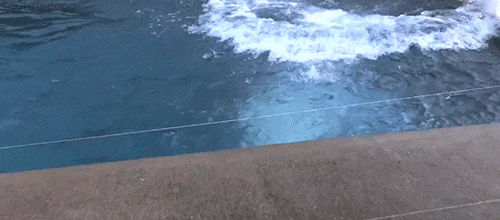 8. Once again, vicious predators are a win when it looks like they're happy to see you.
Courtesy of Giphy.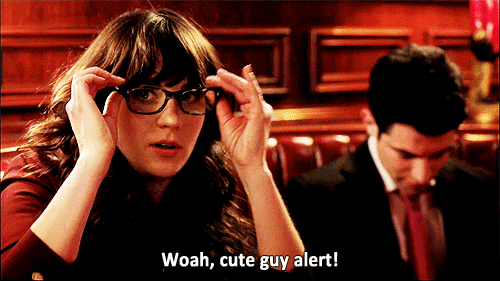 7. Don't be afraid to give your Tinder guy a compliment, especially when you can use New Girl to do it.
Courtesy of Giphy.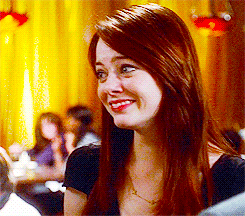 6. Or use this GIF, which is a gender-neutral way to say, "I swiped right and I'm glad I did."
Courtesy of Giphy.

5. Just imagine what Joey could have done if he could have Tindered his way through all 10 seasons of Friends. We'll never know, but we can still benefit from his charm all these years later.
Courtesy of Giphy.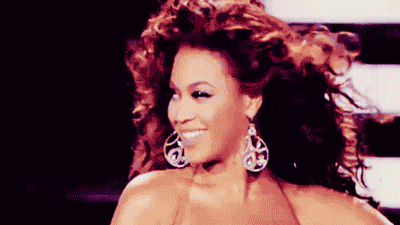 4. When you're just a Queen Bey looking for your Jay.
Courtesy of Giphy.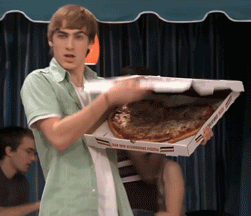 3. If you're sending this out to a potential date, you better be prepared to follow it up with an offer of actual pizza (heart shape optional).
Courtesy of Giphy.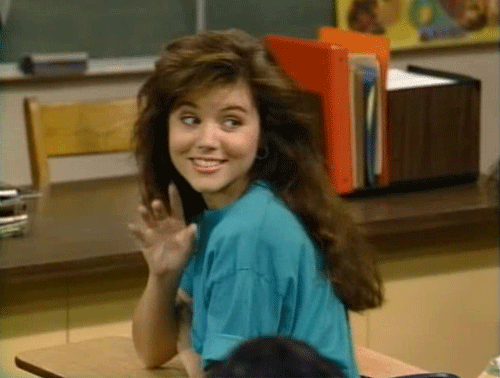 2. You know you're a '90s kid if you can't ignore Kelly Kapowski's charms.
But even Kelly Kapowski can't compete with the number one most successful GIF on Tinder…
Courtesy of Giphy.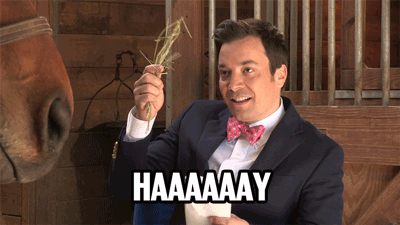 1. …Jimmy Fallon making a hey/hay pun. We have to admit, while we find Fallon totally charming (and love a good dad joke), we're not sure why this one is the GIF most likely to get you a response on Tinder.
But the numbers don't lie — so, next time you're looking to really knock it out of the park with a new match, give it a try. Who knows, you may get a response (and gasp, an IRL meeting?).
Courtesy of Giphy.
Click HERE to read more from Refinery29


Loading ...