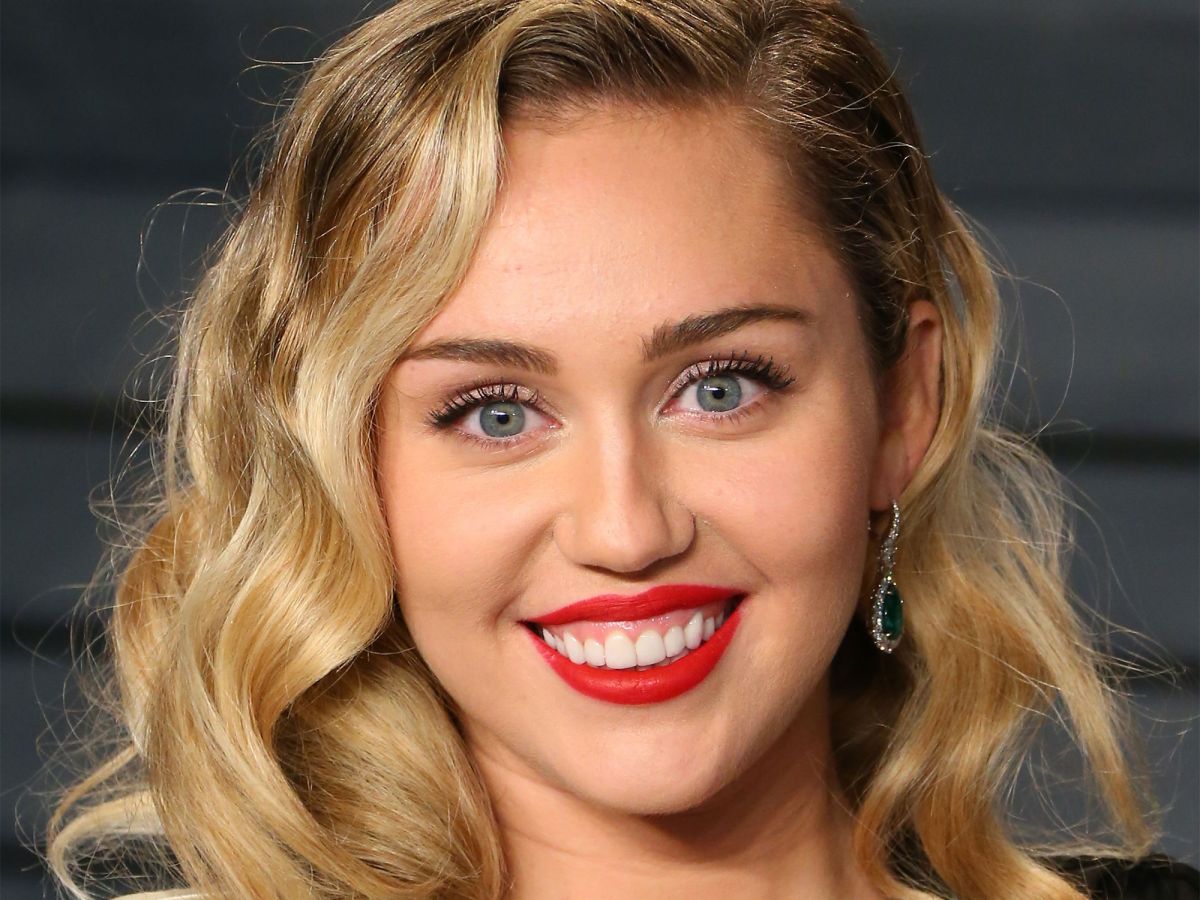 When the students of Miami area's Marjory Stoneman Douglas High School take to the streets of Washington, D.C. Sat., March 24, we already know they will have plenty of supporters. The March for Our Lives got sizable donations from the likes of Oprah Winfrey and George Clooney early on in its planning. Now the organizers say they'll have star power by their sides, too, as Miley Cyrus, Ariana Grande, Demi Lovato, and Jennifer Hudson now plan to join the march.
"We're gonna have four major independent women that are standing with us and walking beside us, and those are Ariana Grande, Jennifer Hudson, Miley Cyrus, and Demi Lovato," David Hogg, one of the survivors of the shooting in Parkland, FL, told CNN this week.
All four of the singers are considered outspoken advocates of gun control. For Hudson, whose mother and nephew were shot and killed in 2008, this is a personal issue.
"I am completely inspired by the students and communities standing up for the future safety of everyone and to honor those we've lost from senseless acts of gun violence. I stand with you and raise my voice with yours.
#ENOUGH
,"
Hudson tweeted
on Wednesday, when students across the country
walked out of school
.
Despite a suicide bomber attack on a 2017 Manchester concert, Grande has been pretty quiet on social media in recent months. However, she called last fall's shooting in Las Vegas an act of terrorism, so it's pretty clear where she stands.
Last November, Cyrus posted two lengthy statements against gun violence after a man shot and killed 26 people at a church in Sutherland Springs, TX. "Mortified by our country & its shitty system , (sic) lack of control/laws!" Cyrus wrote. "This does NOT HAVE or NEED to happen!"
My dreams have become nightmares & those nightmares , reality … This isn't fair , this isn't right , this isn't just , this isn't human! This is a TERRORIST act by a WHITE AMERICAN MAN! I am heartbroken & embarrassed. Mortified by our country & its shitty system , lack of control/laws! This does NOT HAVE or NEED to happen! It's devastatingly disgusting! This is exactly why the lyrics of Bad Mood were so important for me to share on a major platform. I wanted to bring awareness to the fact that everyday we are waking up to more terrifyingly painful information that makes it nearly impossible to feel optimistic that things are going to change! They say it gets worst before it gets better in some cases & I wish on every star that this is the worst of it! I continue to be hopeful that enough is enough and the eyes of the ignorant will open and realize that (gun) VIOLENCE has to stop! This assholes Facebook profile photo was a fucking riffle ! "I don't know how much more it can take!" #FuckGuns #FuckViolence ???? My love is with you TX!
A post shared by Miley Cyrus (@mileycyrus) on Nov 6, 2017 at 5:55am PST
Lovato brought Stoneman Douglas students Julius Castillo, Mackenzie Marie Chapman, Samantha Megan Deitsch, Maia Hebron, Eden Hebron, and Sarah Stricker onstage at the first stop of her Tell Me You Love Me world tour in San Diego last month.
"It was such an honor to meet them and hear their courageous stories," Lovato said in a press release, per Billboard.
Cyrus and other celebs are doing their part to promote another aspect of the students' activism. Many have posted links to the song "Shine," which Stoneman Douglas survivors Andrea Pena and Sawyer Garrity wrote shortly after the shooting. Perhaps one or all four of these pop stars might collaborate in a live performance at the march? Just a suggestion.
Click HERE to read more from Refinery29


Loading ...