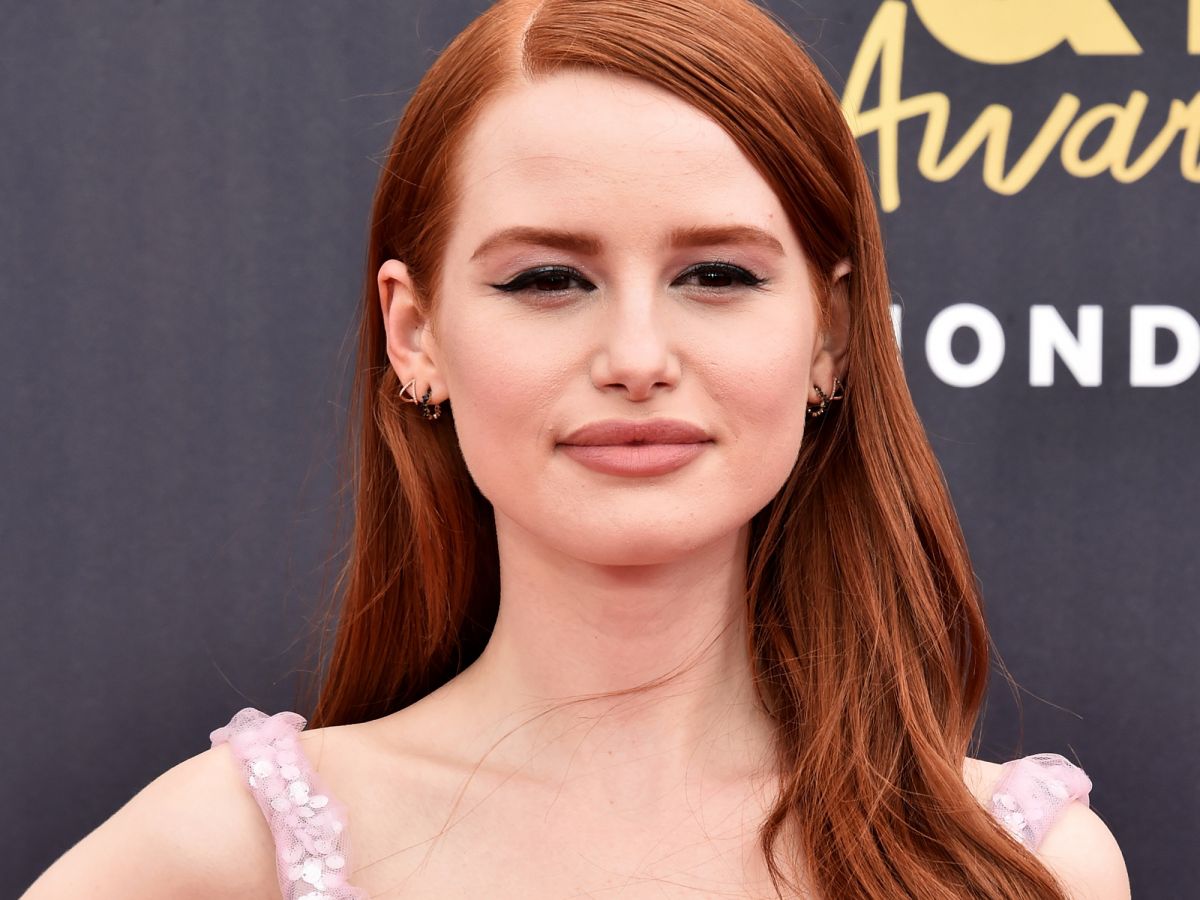 When you think about some of the best on-screen moments of the year, it's hard to decide who really stole your attention. How do you watch Girls Trip and not fall in love with Jada Pinkett Smith, Queen Latifah, and Tiffany Haddish? When a new episode of Riverdale airs, how do you choose to live-tweet about Bughead over Choni? It's not so easy, right?
That's exactly why there's a Scene Stealer category for the MTV Movie & TV Awards: It recognizes the people who, somehow, snag the spotlight with an ensemble so talented you don't even know where to look first. But how do they do it? Madelaine Petsch, the winner of the category tonight, has the secret — and now everything makes sense.
After MTV host
Josh Horowitz
asked how her character Cheryl Blossom always manages to steal every scene, Petsch had a simple answer: "Red lipstick and some sass!" And now we finally understand why you'll never see her character without that fiery matte color on her lips. (For the record, that lipstick is
Lime Crime's Red Velvet Matte.)
And Petsch isn't wrong. Bold makeup choices, like a strong cat-eye or cherry-red lip, can do wonders when it comes to boosting our confidence. As for how she channels all that sass? Well, let's just say we won't question her on that one.
Click HERE to read more from Refinery29


Loading ...