You can publish this article on your website as long as you provide a link back to this page.
This article was last updated on April 16, 2022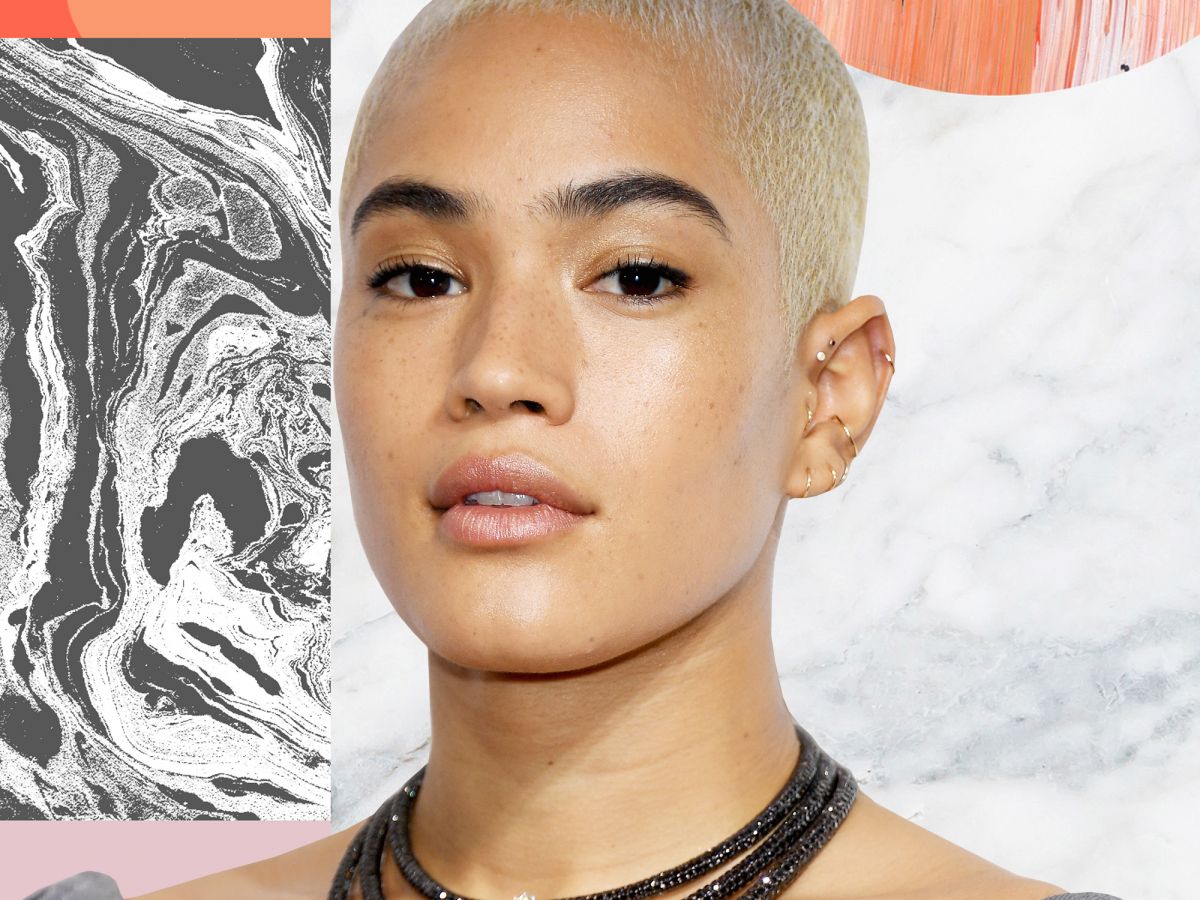 Update: As Revlon's newest Global Brand Ambassador, performance artist Mette Towley stars in the brand's latest campaign, "Lash Loudly," which also features American Ballet Theatre principal dancer David Hallberg. While Towley bounces from the wall to the center of the studio (in true "Lemon" form), Hallberg tightly twists and turns against a ballet barre. The message: embrace the unique, the individual, and the bold without fear. Oh, and do it with a really good mascara.
Not a dancer? Luckily, the mascara rocks whether you own pointe shoes or not. The video is just an added bonus.
This story was originally published June 8, 2018.
There are very few people in this world who could steal the spotlight from Rihanna on screen. One of those people is Mette Towley. The first time most of us met the 27-year-old, she was getting her head shaved by RiRi in N.E.R.D.'s "Lemon" music video last November. And for the remaining 2 minutes and 66 seconds, all eyes were on her, the glitter-covered dancer whose motions became so intertwined with the visual that it's impossible to hear the line, "I get it how I live it," and not see her.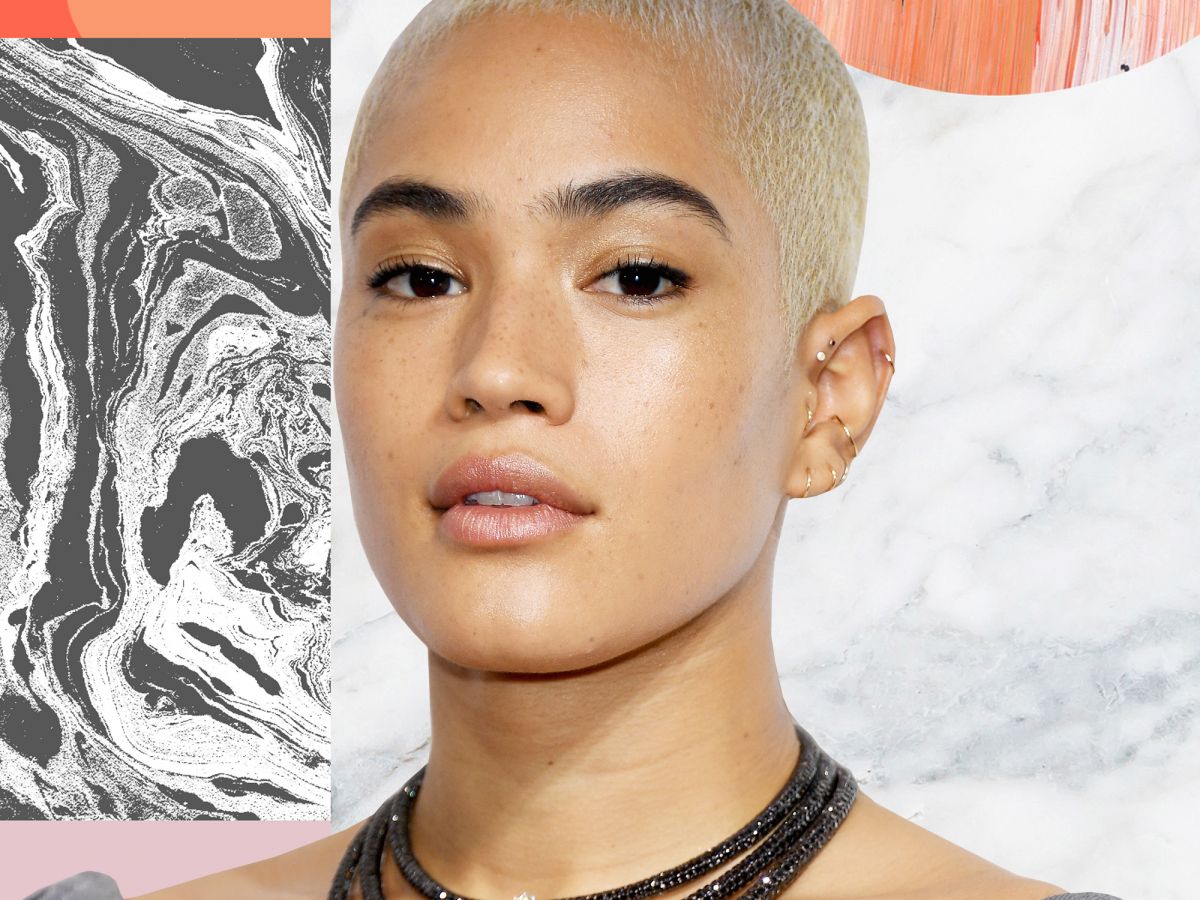 Photo: Venturelli/WireImage.
Fast forward seven months and Towley's spark has yet to burn out. This week, she landed her first beauty deal as a Revlon Global Brand Ambassador, joining the likes of Ashley Graham, Adwoa Aboah, and Gal Gadot. And with her new gig, she's not just hawking makeup; she's using her platform to challenge industry standards and break beauty rules. Read more about her approach to makeup, her biggest brow secret, and why shaving her head was the best decision she made this year.
How does your beauty routine empower you?
"My routine is really defined by my own standards of beauty. I can be super natural one day, and the next day I can have a huge glam stage look. For me, it's about exploring who I am and accentuating parts of my personality — feeling like there are no rules that apply because I make sure there are no rules."
Did you ever feel like there were rules?
"Growing up, I had to really build my own self-confidence to find freedom in the expression of my beauty in my skin and with products. Now, there's this cultural shift for women to really redefine what they see as beautiful and share that with the world. This beautiful roster of women I'm joining at Revlon stand strong in their own skin."
There's this cultural shift for women to really redefine what they see as beautiful and share that with the world.
Are there any moments of insecurity that you remember specifically?
"I used to get teased for my strong brows. At one point, they were pretty much one connected brow. When I was in school, I was studying female artists throughout history and I saw a picture of Frida Kahlo. I said, 'Oh my gosh. Look at that stunning woman embracing the way she is.' Then, I did a performance later at a small cabaret in Minnesota and I drew in my unibrow."
How has your multiracial identity influenced your approach to beauty?
"I'm so proud to be the daughter of my mother and father, and to have the heritage of my grandmother who has these beautiful, full lips. That's something that I've never shied away from my entire life; I own that."
Do you feel the same way about your freckles?
"I always loved my freckles. When we were shooting "Lemon" it was specifically in the notes, per my and the team's request, to not cover those up. It's a beautiful reminder of my heritage."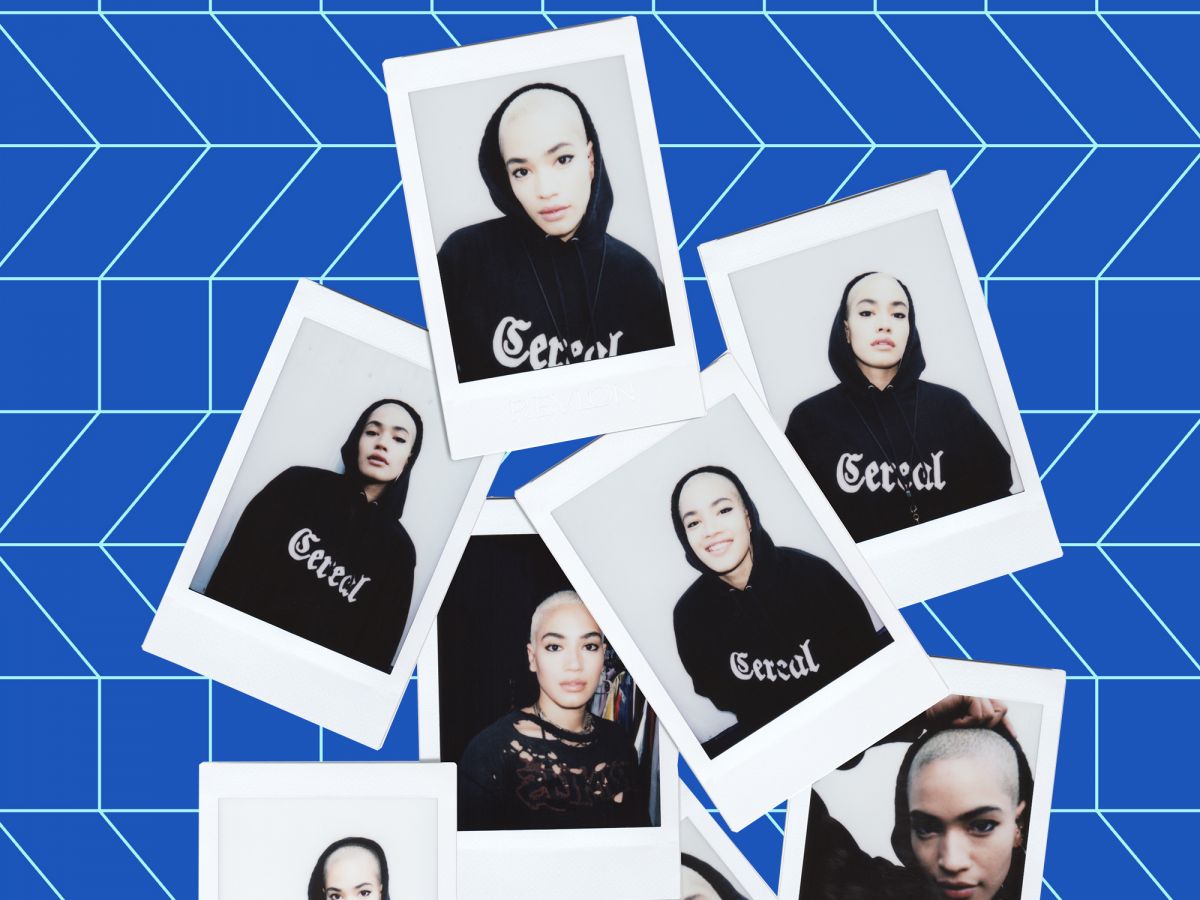 Courtesy of Revlon.
How has being a dancer influenced your beauty routine?
"When I was in The Baes, it was essential for me to find a brow pencil that had a brush on it because, in between numbers, I had to make sure that the brow hairs were still going in the right direction. You can't reapply backstage; you have to stay in the game, so to speak. Revlon actually has this brow pencil that I use and it's super easy, it lasts up to 24 hours, and it's waterproof."
Do you enjoy doing your own makeup?
"We do our own makeup on tour and I love it. I have everything that I need in this little kit, like my Revlon Kiss Balm — tropic coconut is my favorite! I have that with me at all times because it has SPF 20 and when I'm doing tours in the summer, the sun is just raging on my face. I'm also really interested in highlighter. My summer go-to is the Galaxy Dream Palette; it's popping when I take selfies in that perfect light."
What has been the most transformative part of getting a buzzcut?
"Before, my routine was all about my hair. I had probably a gallon of hair products with me at a time, so I didn't even use as much makeup. Now, there's been this amazing shift for me where I'm seeing parts of my face in a new way and I have more time to invest in my routine because I'm not combing my hair, waiting for it to dry, putting the gel in, making sure my baby hairs are down — and those are beautiful things. I had a wonderful time having curly hair, but I'm really excited about my face being the first thing that people notice and connect with."
Click HERE to read more.

You can publish this article on your website as long as you provide a link back to this page.