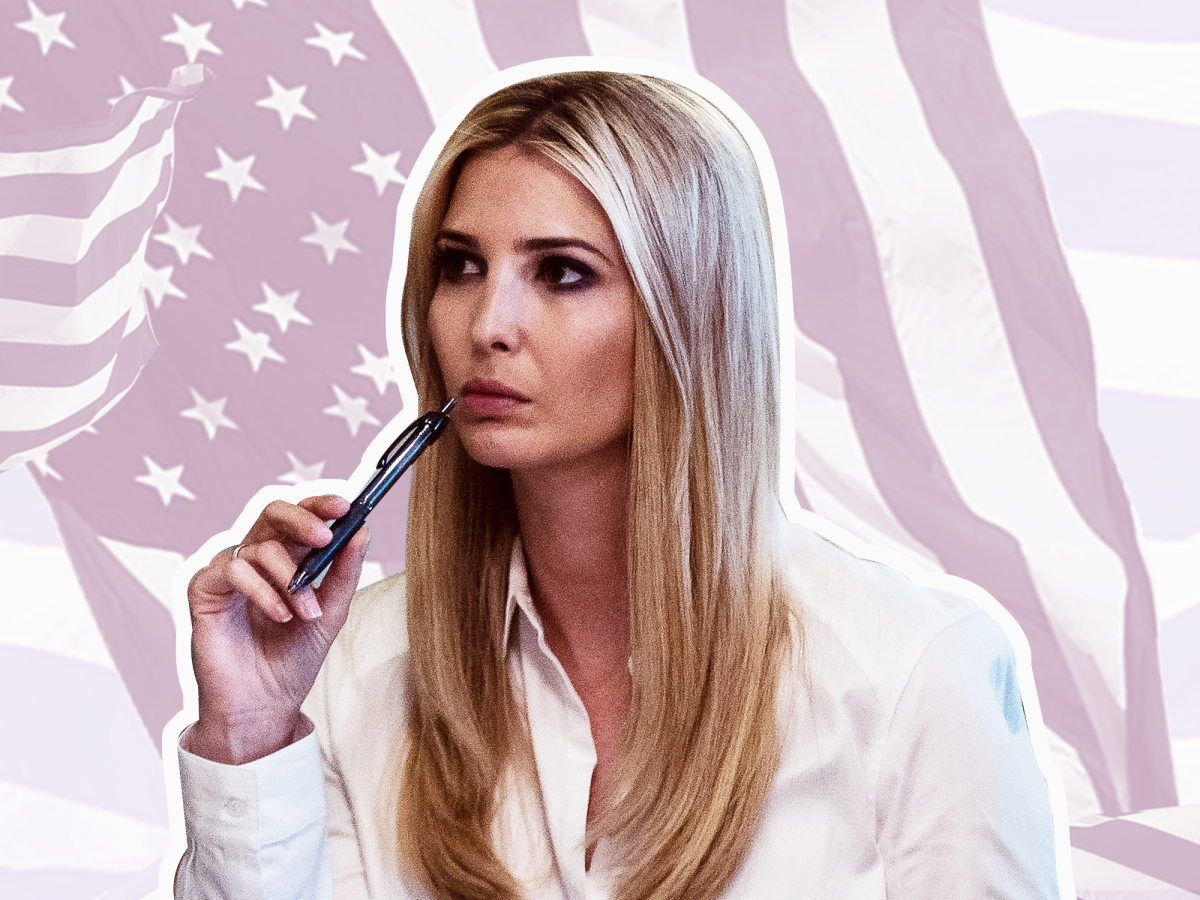 Ivanka's schedule has not been made public, so each week, we will do our best to cover the public events and forums she attends, the meetings she has with lawmakers and government officials, and her social media presence.
Sunday, November 11
• The New York Times published a report detailing the complicated dynamic between Melania and Ivanka Trump. In it, it's revealed that Ivanka will soon follow in Melania's footsteps and travel to Africa, together with Sen. Lindsey Graham of South Carolina.
Monday, November 12
• Ivanka posted on Instagram about the California wildfires, saying she is "Sending love and prayers to the people, animals and wildlife affected."
Tuesday, November 13
• It turns out taxpayers spent around $14,000 on Secret Service protection for a two-day getaway Ivanka and husband Jared Kushner took to Vermont right after the deadly white nationalist rally in Charlottesville, VA.
Wednesday, November 14
• Ivanka had a meeting about "opportunity zones," created through President Trump's tax overhaul, areas with high poverty and slow growth where the government will use tax incentives to draw long-term investment.
Last night with Senator Scott, Sean Parker, @larry_kudlow @SenToddYoung @KayColesJames and the @kempfoundation family discussing how we can empower and uplift distressed urban + rural communities across America through #OpportunityZones! pic.twitter.com/GGYyLPiraQ
— Ivanka Trump (@IvankaTrump) November 14, 2018
• Ivanka celebrated the passage of the Build foreign assistance act.
View this post on Instagram
Celebrating the passage of the bipartisan #BUILDAct on the Hill today – transformative legislation that will ensure US foreign assistance is effective in supporting developing countries on their journey to self-reliance. Thank you, Chairman Corker, Senator Coons, Congressman Yoho and Chairman Royce, for getting this across the finish line!
A post shared by Ivanka Trump (@ivankatrump) on Nov 14, 2018 at 1:11pm PST
Thursday, November 15
• Ivanka praised her father's support for First Step, the new criminal justice reform act.
Give the man his due: @realDonaldTrump is on his way to becoming the uniter-in-Chief on an issue that has divided America for generations. Congrats to everyone on both sides who fought for this. #FIRSTSTEPact #CriminalJusticeSummit #CriminalJusticeReform #justicereform #Trump https://t.co/G9kI1C3gXy
— Van Jones (@VanJones68) November 14, 2018
• Ivanka posted a pic of her kids watching the first snowfall, and tweeted back at a woman who says she likes to do the same thing: "Me too! ;)"
The joy and wonder of watching the season's first snowfall! pic.twitter.com/BsS7vi5IqK
— Ivanka Trump (@IvankaTrump) November 15, 2018
Me too! ? https://t.co/M04r76Jfx8
— Ivanka Trump (@IvankaTrump) November 15, 2018
Like what you see? How about some more R29 goodness, right here?
Ohio Legislature Votes To Ban Abortion At 6 Weeks
The Search Continues For Abducted North Carolina Teenager Hania Aguilar
Activists Will Not Rest Until Every Vote Is Counted In Stacey Abrams' Election
Click HERE to read more from Refinery29


Loading ...