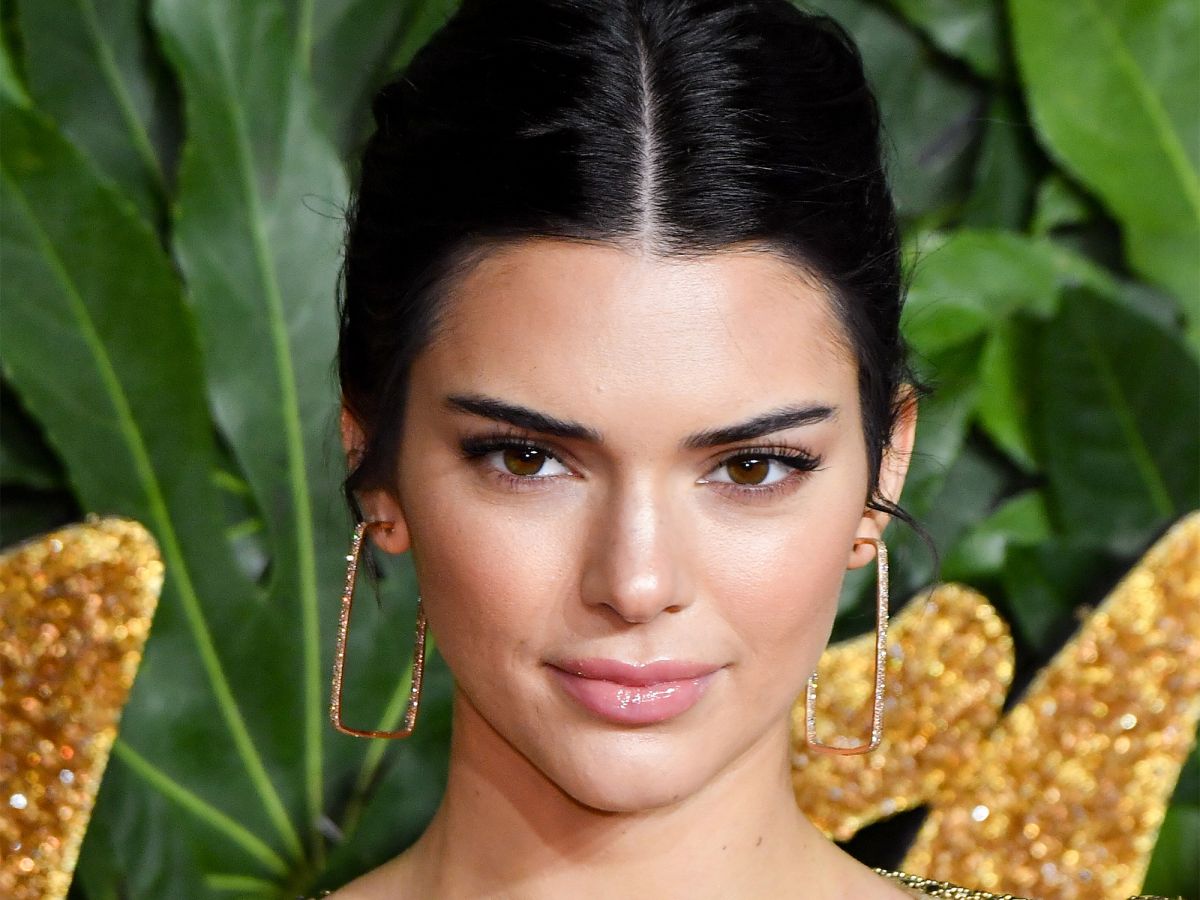 Yesterday, Kris Jenner stirred up a conversation on the internet when she revealed that her daughter Kendall Jenner would be sharing her "most raw story" in an announcement that'd be made on Sunday night. This left everyone on social media wondering what the model could possibly be uncovering.
Well, the secret is out, and it's far from what everyone was speculating. Jenner announced that she is partnering up with skin-care brand Proactiv as an ambassador to spark a conversation on "Skin Positivity."
The first commercial debuted during the 2019 Golden Globes red carpet. In the ad, she told the story of her experience on the same red carpet in 2018. During the video, she shared the criticism that stormed social media after her acne was visible in red-carpet photos. "I remember going online and seeing all the horrible things people were saying about me and my skin," she recalled.
Welcome to the family, dahling! @KendallJenner is the new face of Proactiv ? #weloveyoukendall #kendalldoesproactiv https://t.co/rCzA6qY6oM pic.twitter.com/04CT3oDLD4
— Proactiv (@Proactiv) January 7, 2019
Jenner has been open about her
experience with blemishes since 2015
, when she wrote a post on her website about her insecurities. "Where it really impacted me was how self conscious I became about it. It completely ruined my self-esteem," she wrote.
Unfortunately, the Proactiv campaign has only led to more internet criticism. Twitter had a variety of reactions to the ad — confusion being the most common one. Everyone was expecting something a bit more earth-shattering after the way the Kardashian-Jenner momager teased the news. "Me waiting all night to find out Kendall Jenner's earth shattering and vulnerable announcement, just to find out it's that she gets the occasional zit…" wrote one Twitter user.
But Kendall does deserve credit for being one of the few celebs to speak out about her acne on national TV. No matter how big or small a breakout, it can cause serious anxiety, especially when you're in the spotlight. "Many ppl [sic] don't know ab [sic] Kendall Jenner's anxiety or insecurity problems," wrote one Twitter fan. "I'm glad she's sharing some details ab [sic] this. May this make ppl [sic] think and stop judging her only by her outward appearance!"
many ppl don't know ab Kendall Jenner's anxiety or insecurity problems im glad she's sharing some details ab this. May this make ppl think and stop judging her only by her outward appearance! #KendallJenner pic.twitter.com/MAiKuwAnZX
— mahdis✨ (@kennyzlovely) January 5, 2019
Regardless of the announcement the world was expecting, Jenner turned her negative experience with acne (and internet haters) into positive messaging and an endorsement deal. That's what we call a clapback.
Click HERE to read more from Refinery29


Loading ...