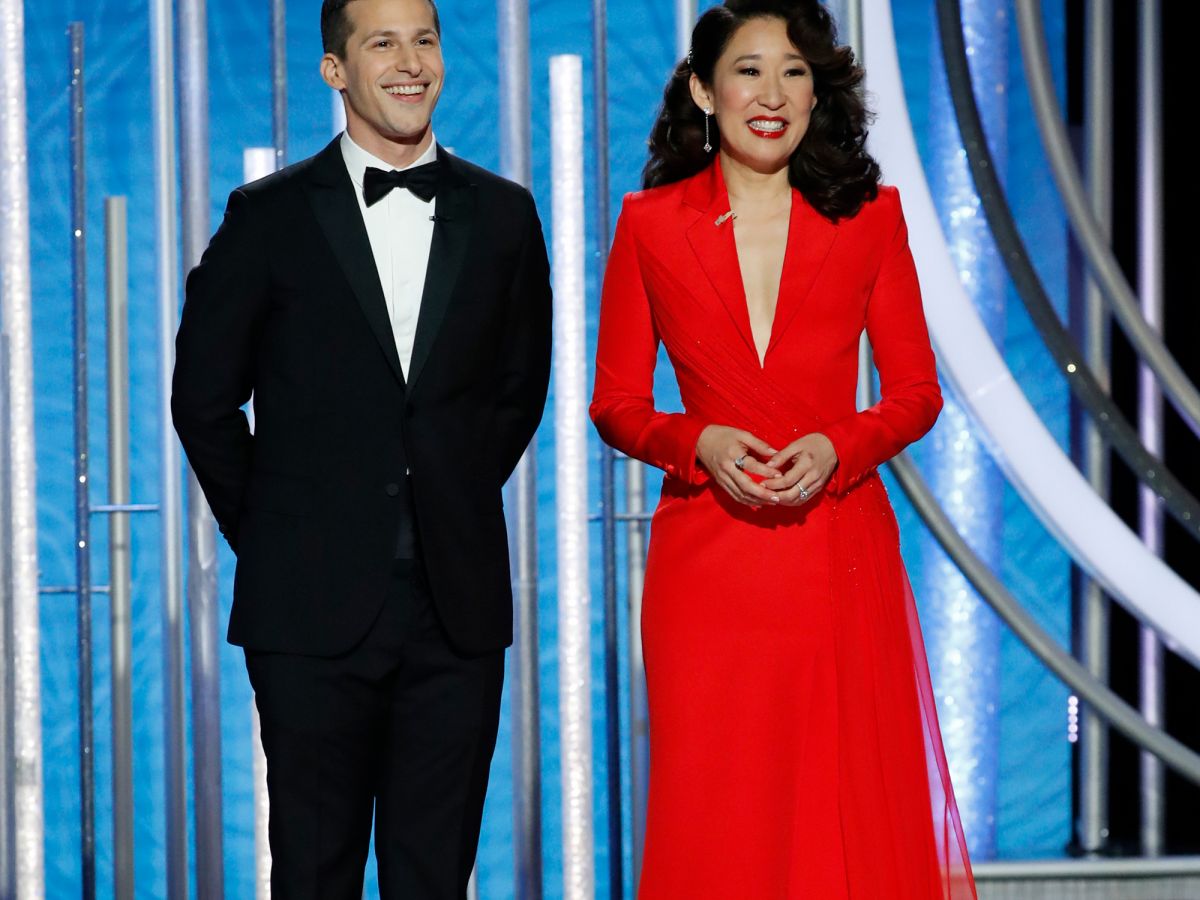 If the first award show of the season sets the tone for what we can expect, then Killing Eve's Sandra Oh just set the bar for the rest of the hosts to come at the Golden Globes. While we were hoping Oh would have only worn Asian designers, á la Issa Rae at the CFDA Awards or Tracee Ellis Ross when she hosted the American Music Awards, she put on a show regardless, trotting out on the stage wearing our favorite fashion designers.
Once on stage, the Killing Eve star said that she said yes to the opportunity because she "wanted to be here and look out onto this audience and witness this moment of change." She continued: "I'm not fooling myself. Next year could be different and probably will be. But right now, this moment is real."
Oh walked the red carpet on Sunday wearing one of our favorite spring 2019 trends, the shoulder pouf, in an Atelier Versace dress. When she did her opening monologue alongside Brooklyn Nine-Nine 's Andy Samberg, she poked fun at the lack of Asian-American representation in Hollywood, getting in a well-placed zinger that had nominee Emma Stone screaming. The joke was directed at white actresses like Scarlett Johansson and Stone, who have both faced criticism for playing characters of Asian descent.
Not only can Oh talk the talk, but she looks the part in that red dress. We'll be sure to update this post with throughout the night with the rest of the host's looks.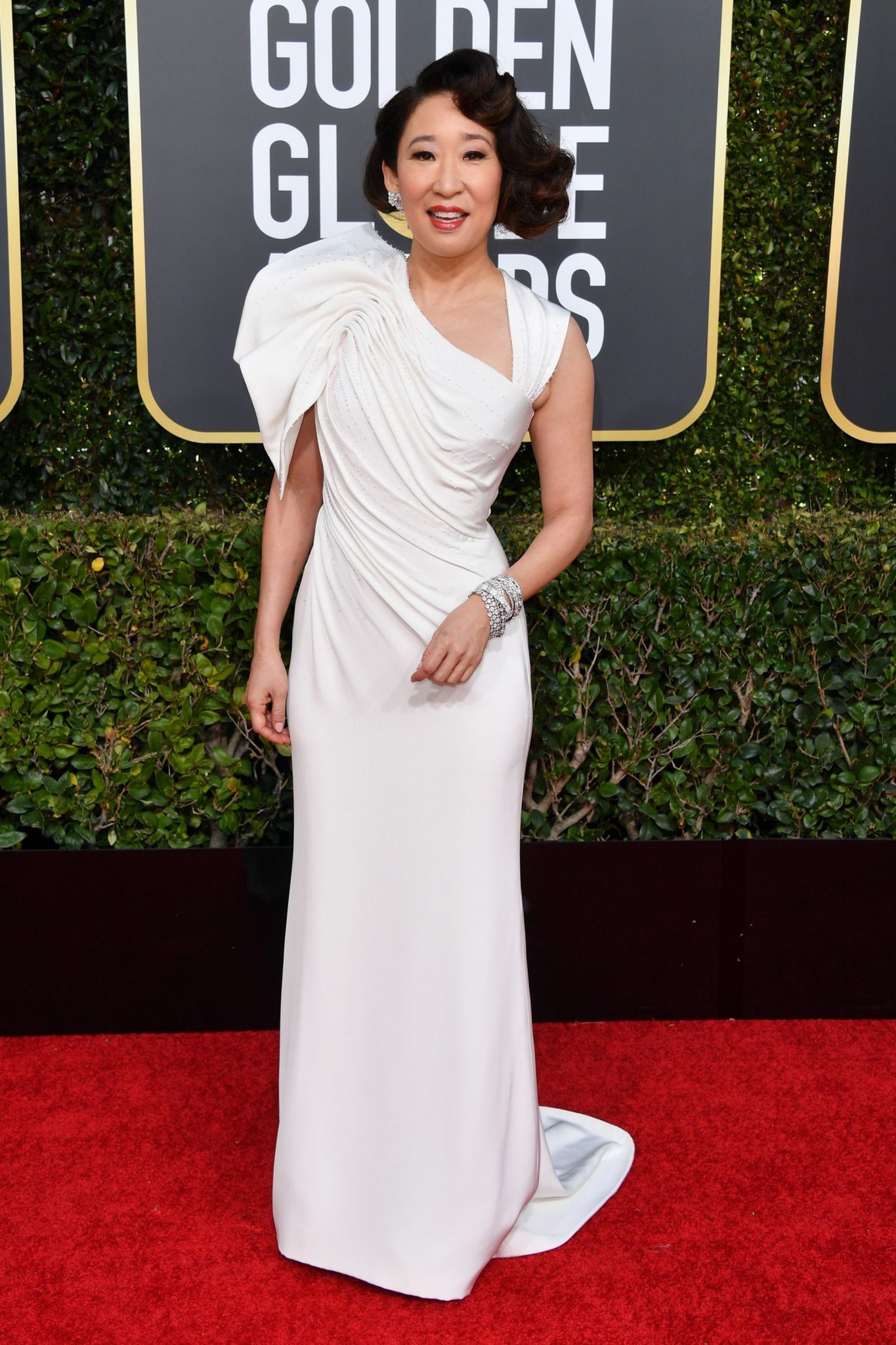 Before she changed into the red dress, Oh walked the red carpet wearing an Atelier Versace dress.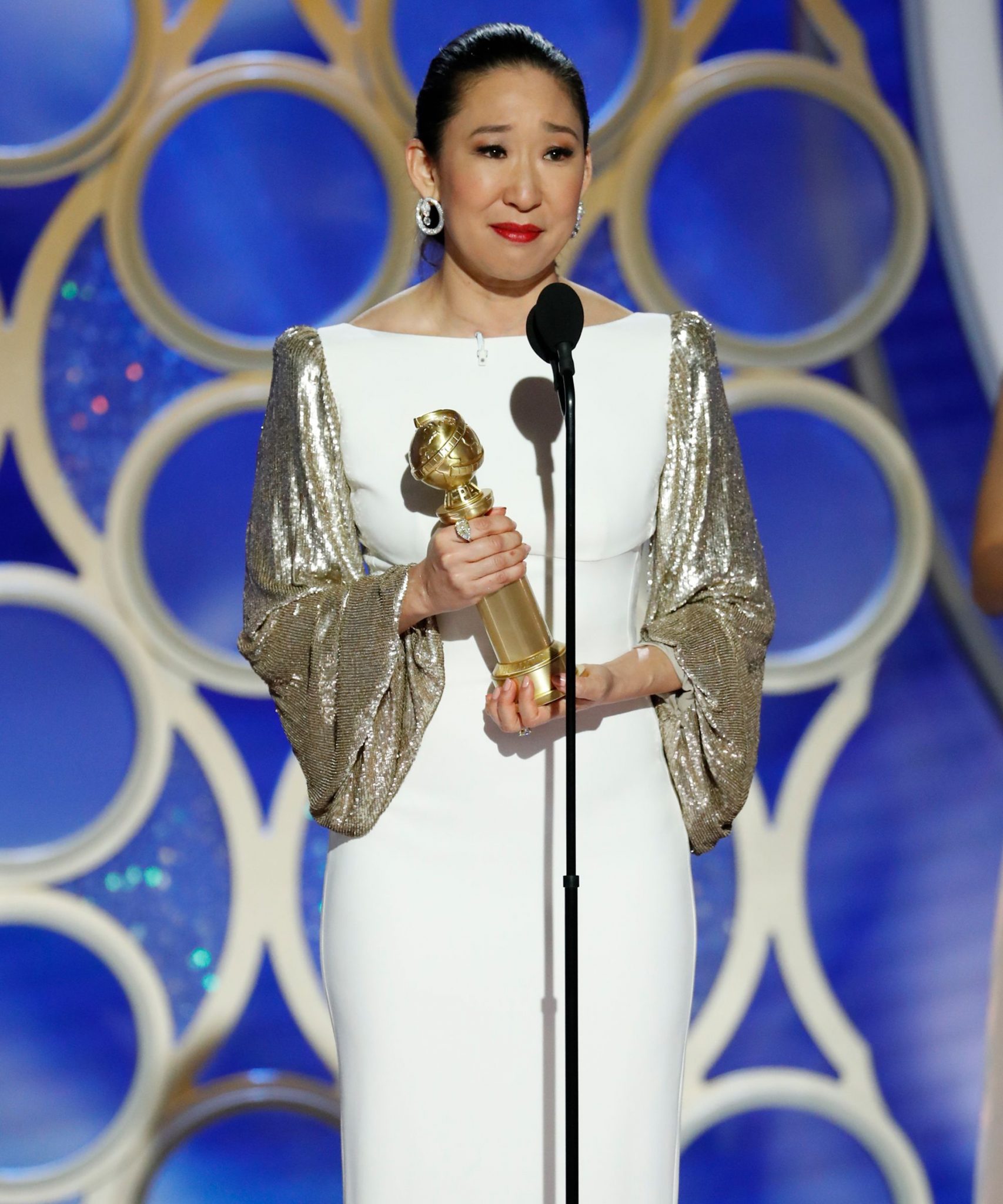 Oh's first outfit change of the night came with a Golden Globe. The actress won Best Actress for her role in Killing Eve.
Click HERE to read more from Refinery29


Loading ...