This article was last updated on April 16, 2022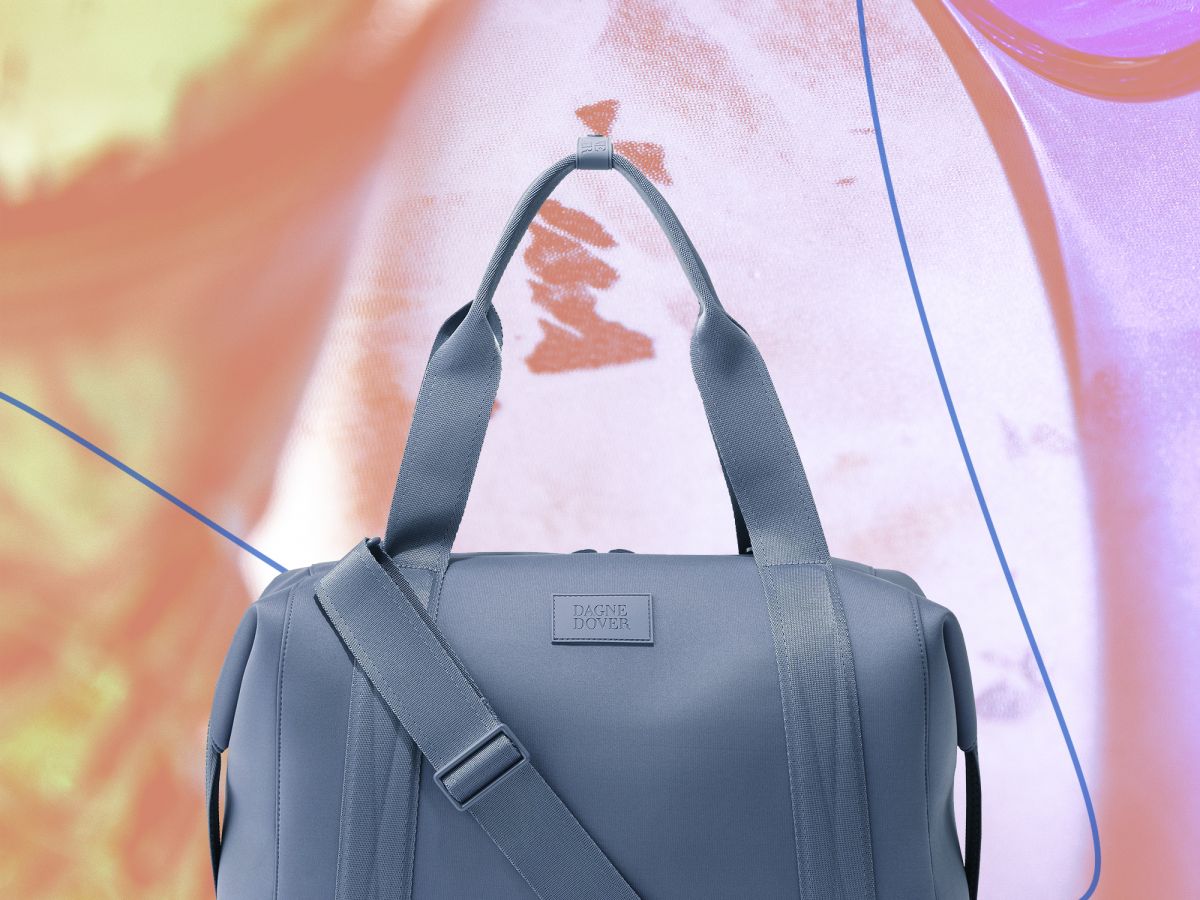 Friends, we are here to stage a gym bag intervention. Please, just put down that flimsy freebie tote that was foisted on you at that work conference five years ago, or the cool thrift-store find with unique, Memphis-y design but non-working zipper (use that cutie for picnics instead!). These literal sad sacks have no place acting as the trusty workout & commuter bag your lifestyle deserves.
In our era of competitive wellness and uniform-like devotion to activewear, there are gym bags on the market for every lifestyle, schedule, and taste. And they don't have to break the bank, either. We know you're doing your best to keep your New Year's resolution of working out more, and trust us, having an attractive, functional bag will make this easier. (Remember how motivated you felt about school after buying a new backpack and supplies every September? It's the same thing.)
Scroll through our exhaustive list to choose a bag that's right for you. With a new gym bag you'll find yourself reveling in the process of packing up and sprinting out the door feeling organized and on top of your game.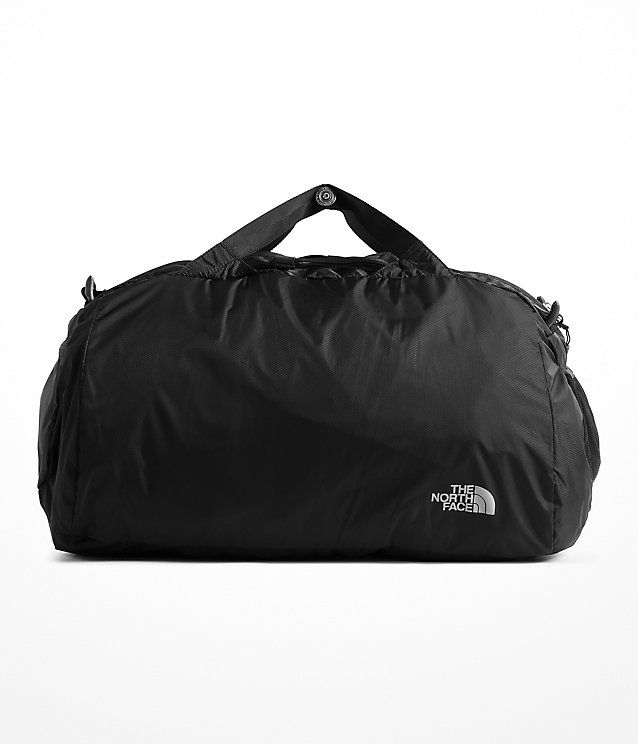 This ultra-lightweight bag isn't just surprisingly roomy — it's packable and highly compressible, for when you want to bring your trusty gym bag on vacation.
The North Face FLYWEIGHT DUFFEL, $54.95, available at Zappos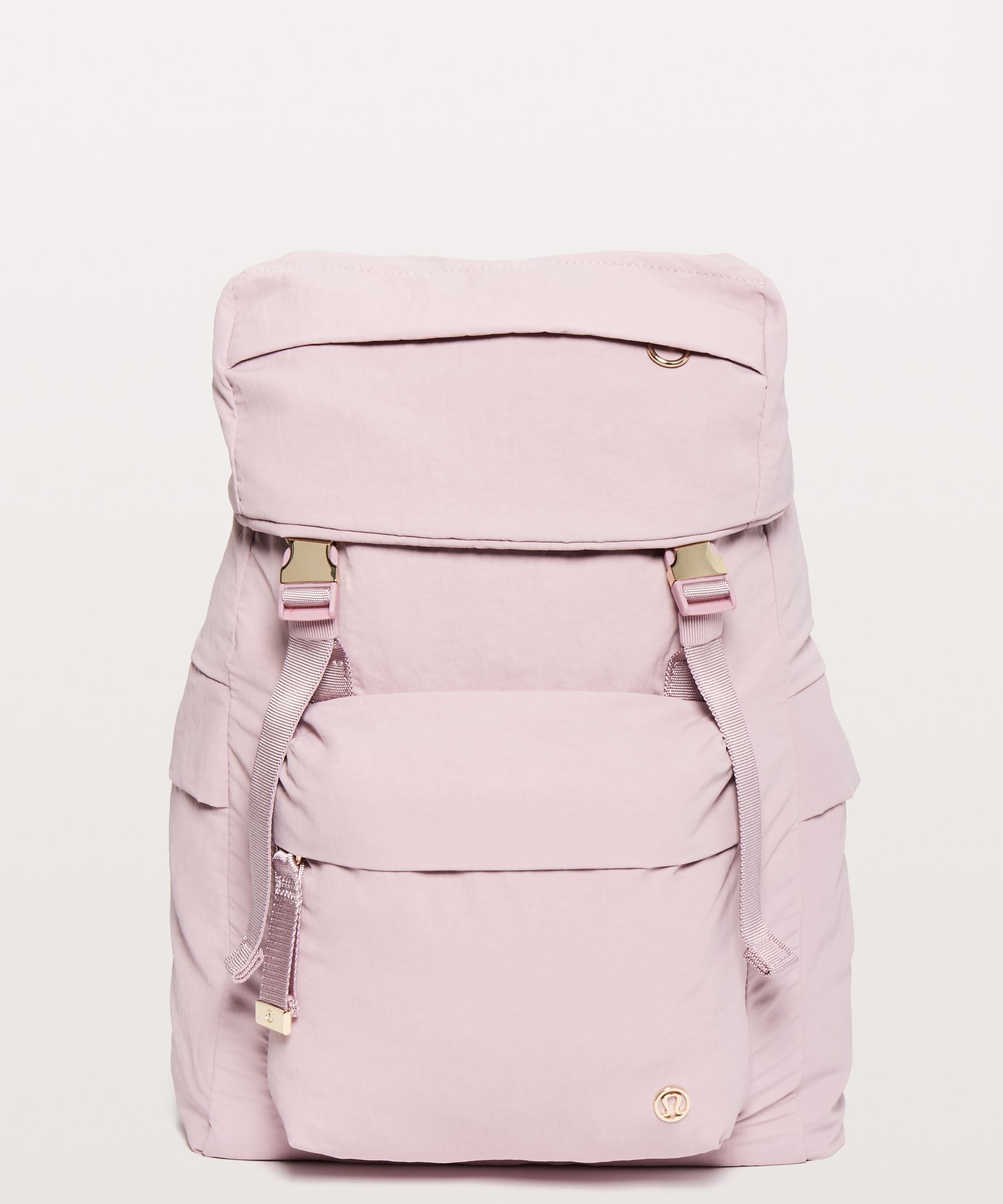 This classically styled rucksack has all the trappings of a tried-and-true camping backpack with some necessary modern-life updates: lightweight, water-repellant fabrication, hidden laptop compartment, and a very au courant colorway. (Don't worry, minimalists: it's available in gray and black, too.)
lululemon On My Level Rucksack 18L, $148, available at lululemon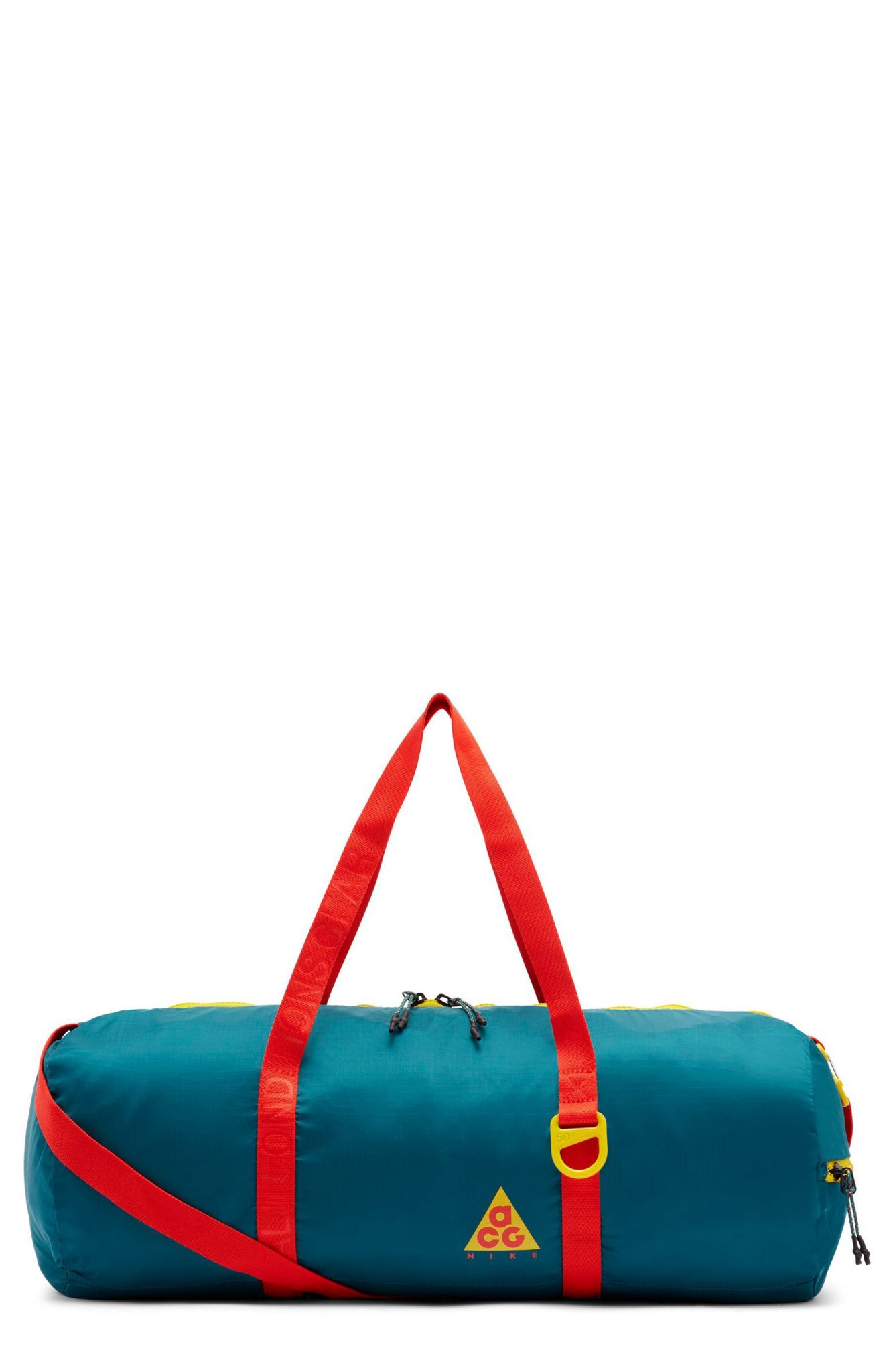 Going to the gym sucks sometimes, so we suggest finding a gym bag that's going to cheer you up a little. Enter this super-lightweight, packable, and fun-loving option from Nike.
Nike Packable Duffel Bag, $50, available at Nordstrom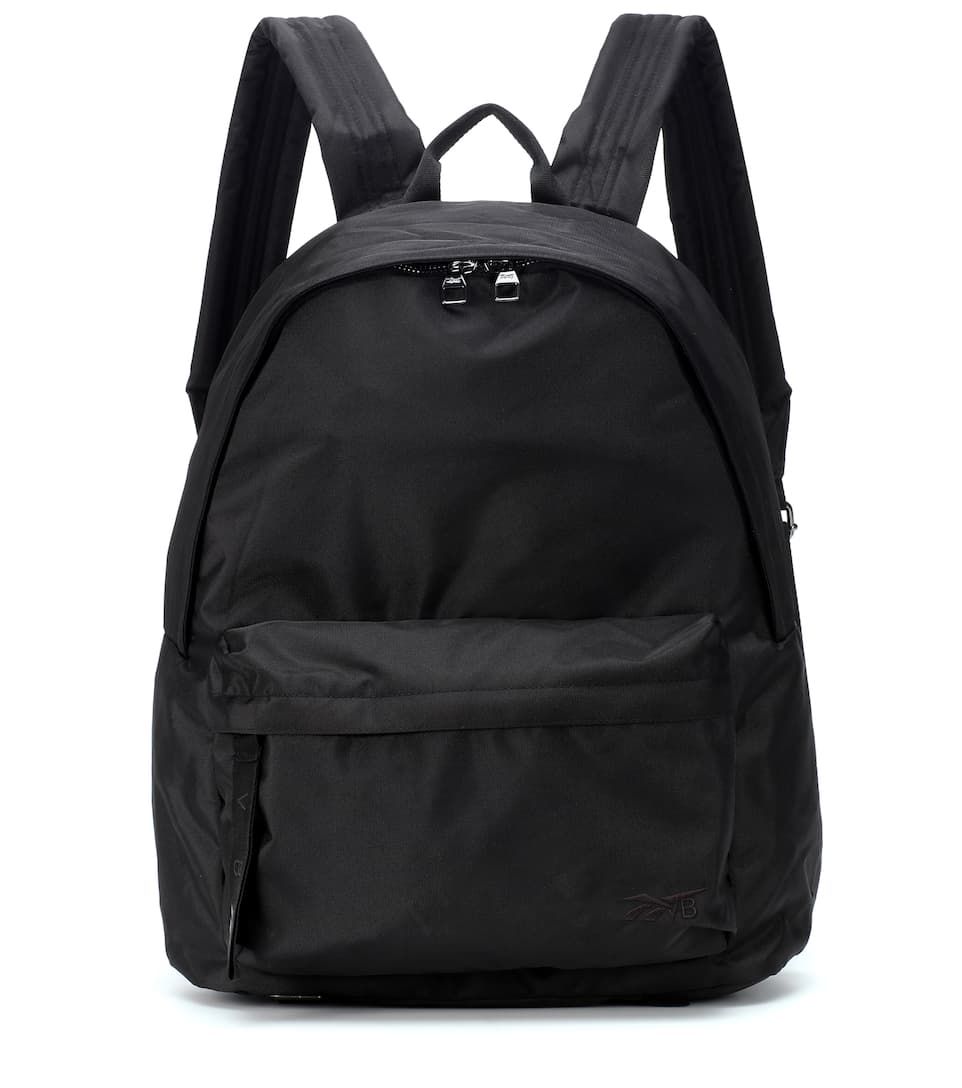 It doesn't get much more classic than this perfectly proportioned, no-detail-out-of-place, ever-so-subtly-logoed backpack from Victoria Beckham's collaboration with Reebok. Would you expect anything less from Posh?
Victoria Beckham x Reebok Reebok x Victoria Beckham, $153, available at mytheresa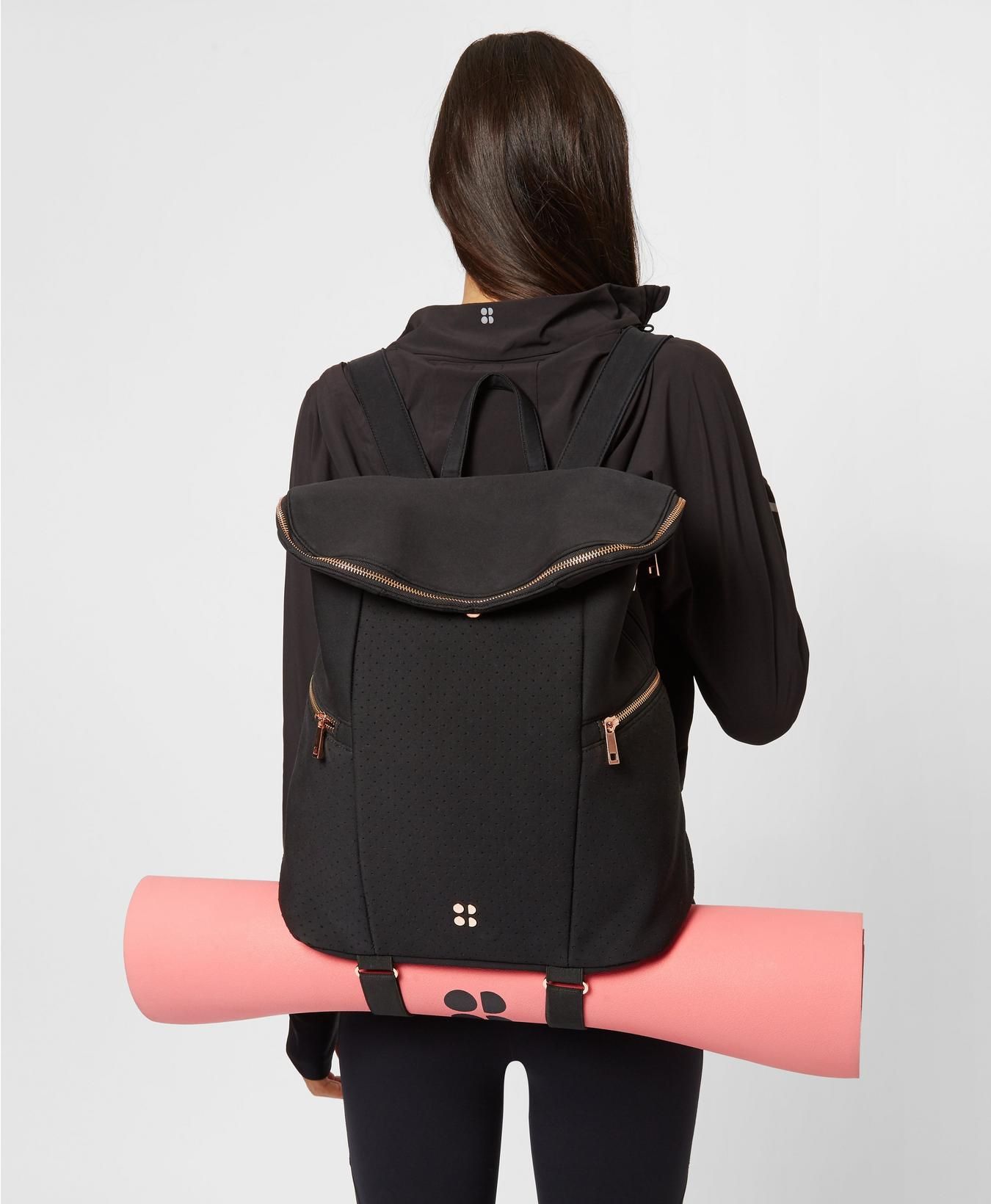 This wouldn't be a gym bag round-up if we didn't include a yoga-mat friendly option. Luckily, the fitness experts at Sweaty Betty deliver, as usual. This lightweight neoprene backpack has a ton of pockets for all manner of gewgaws (fitness — or life-related) and two bottom straps for safely toting your yoga mat from work to class.
Sweaty Betty All Sport Backpack, $115, available at Sweaty Betty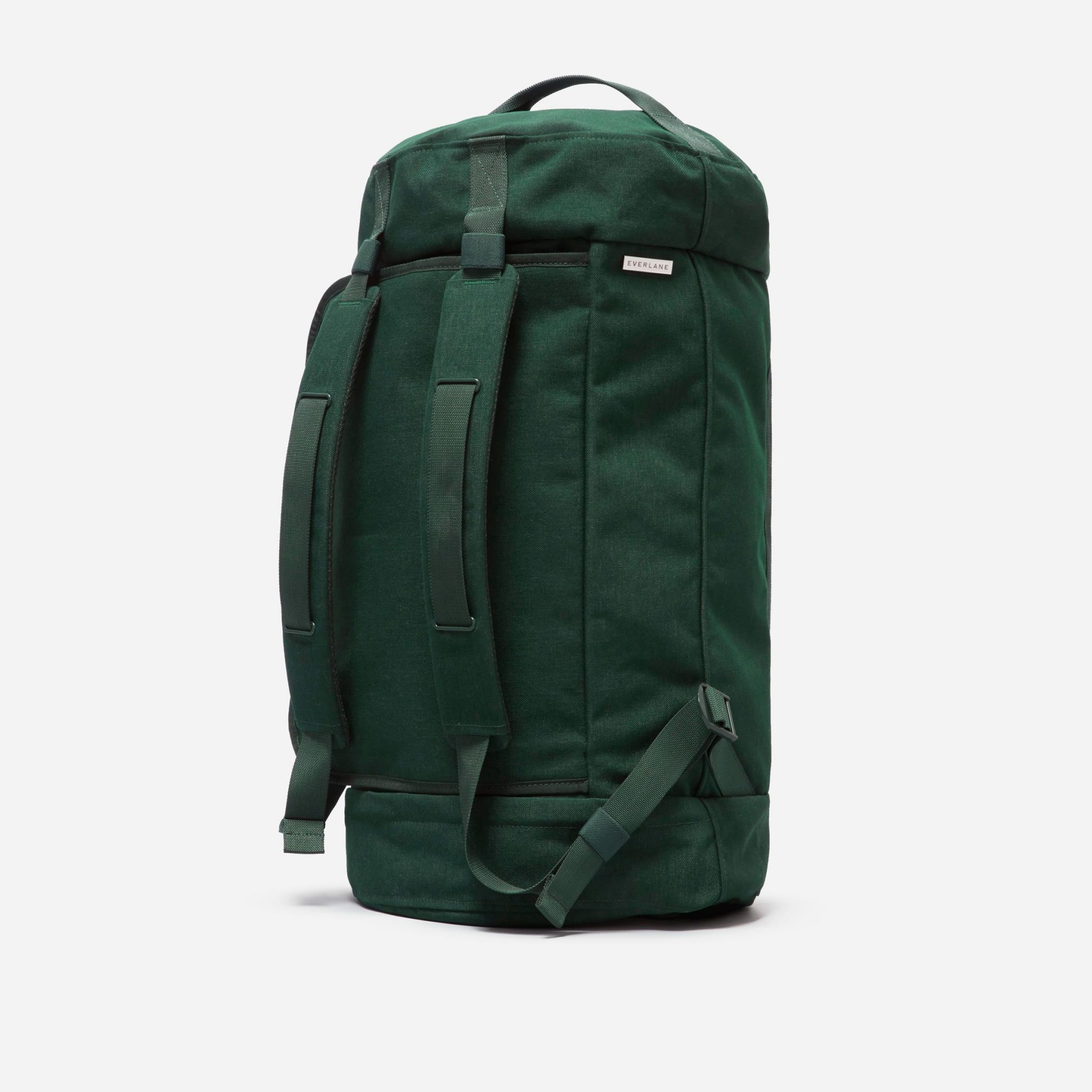 We tried our darnedest to remain calm when we saw this really good looking convertible backpack/duffel(buffel?), available from Everlane. With a separate compartment for shoes (cue the collective sigh of relief from the after-work team-sports players) and a seriously high capacity, this sleek bag will make you the coolest person at the gym or the campsite. And, while this is definitely the perfect piney emerald green that we want all over our wardrobes at this late-winter stage, there are gray and black options as well.
Everlane The Mover Pack, $78, available at Everlane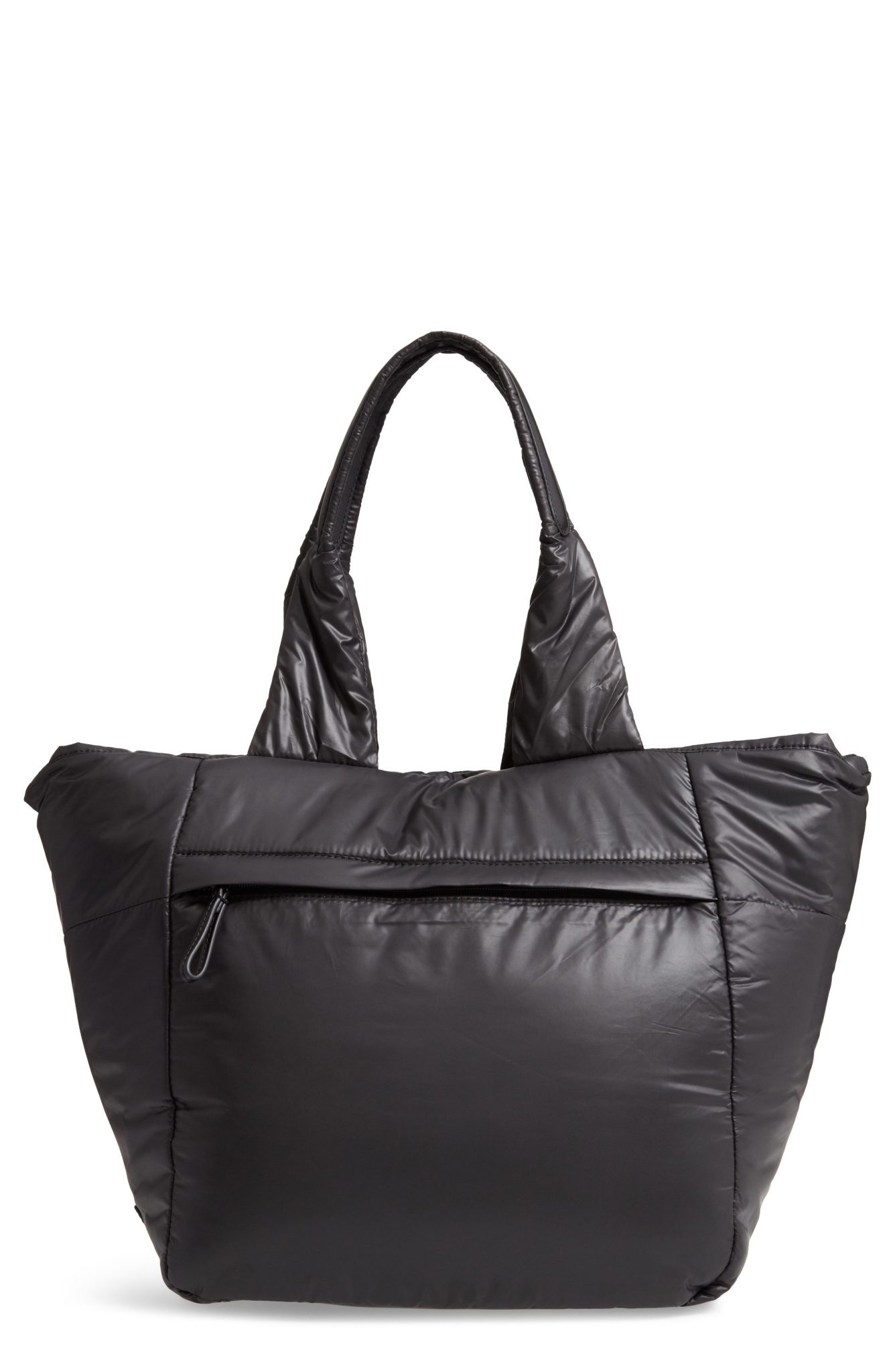 The waterproof and antimicrobial lining makes this a great gym bag, but the built-in USB charger makes it a fantastic go-anywhere bag.
caraa Cumulus Tote, $195, available at Nordstrom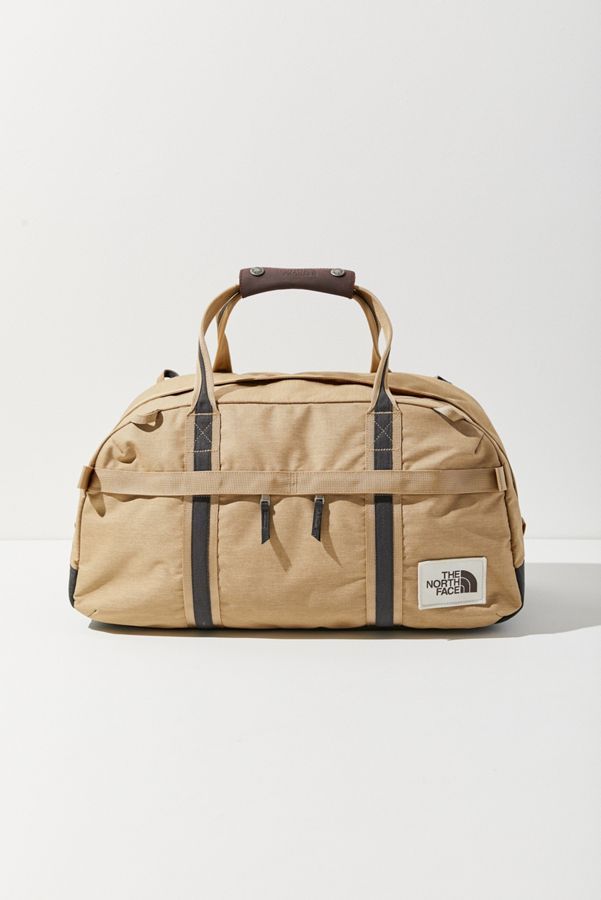 For those of you that like your vintage and/or thrift-store bags, but want something more functional, we present to you a cool and rugged replacement from the North Face. The brown canvas makes this bag feel already broken-in, and the angular styling reminds us of something our dads used to carry in the '80s. Best of all, The North Face has pledged a detailed commitment to sustainability, so this bag is probably just as low-impact as the vintage version you're now using for picnic outings rather than the gym.
The North Face The North Face Berkeley Duffel Bag, $79, available at Urban Outfitters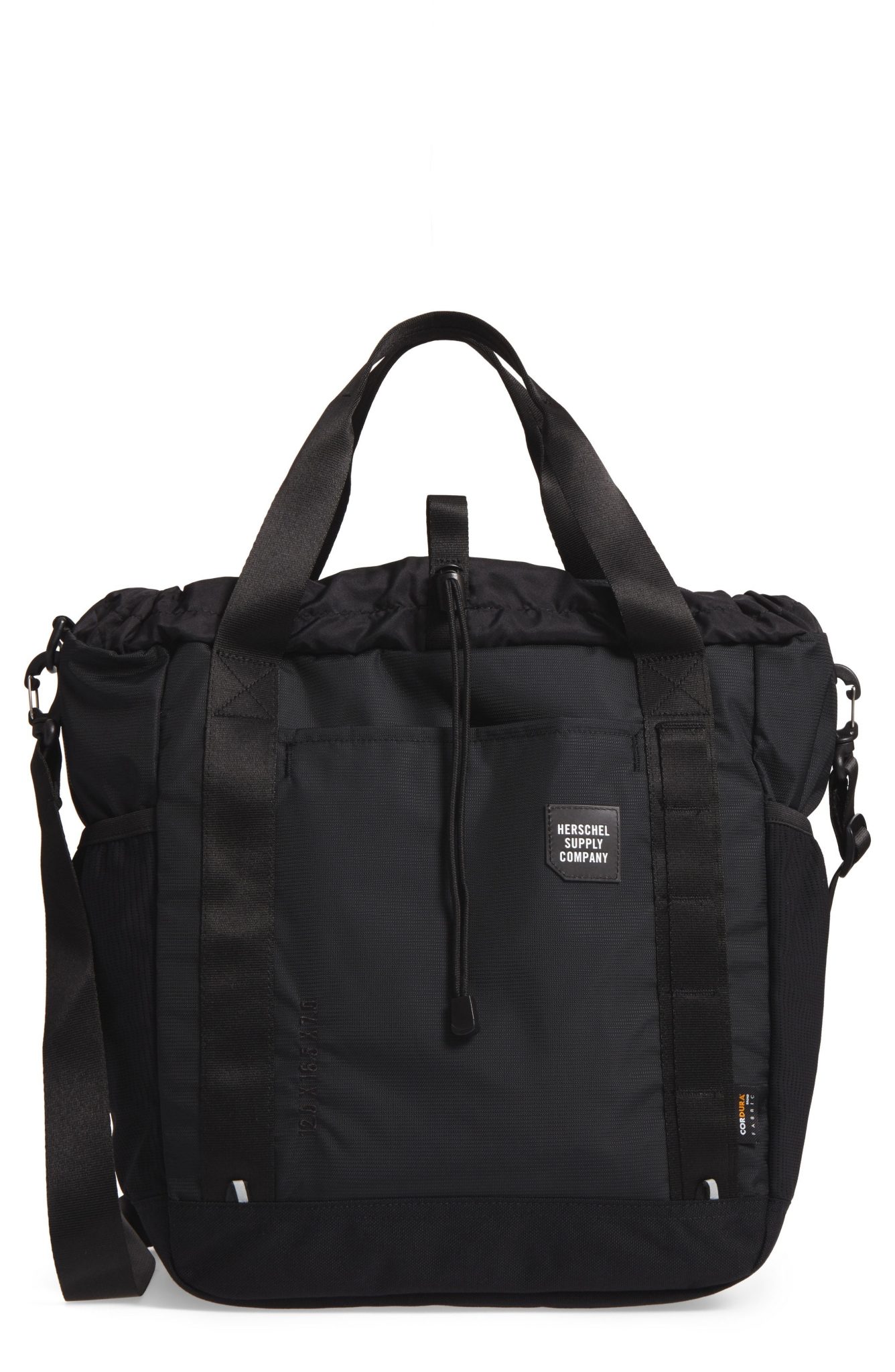 This super-rugged tote from Herschel Supply has a multitude of strap options and a seriously heavy-duty design that promises to last. At $80, the only thing minimal about this bag will be the cost per wear.
Herschel Supply Co. Barnes Trail Tote Bag, $80, available at Nordstrom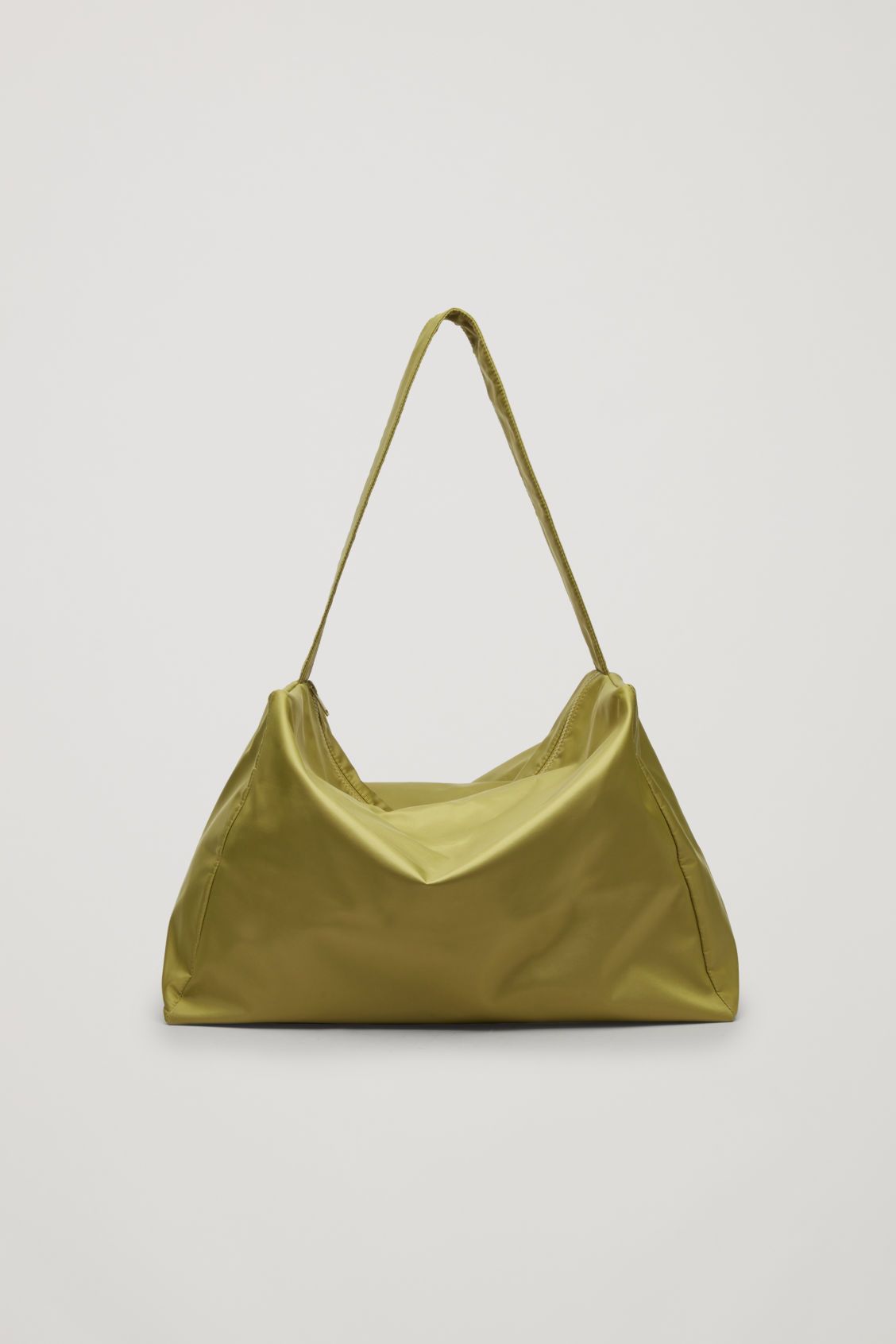 This gym bag is strictly for the freaks — the fashion freaks, that is. Perhaps you work in an office where everyone subsists on coffee (or Diet Coke), stays at work until 10 p.m., and thinks that sneakers are a recent streetwear trend and not, like, something you need to wear when you exercise. If you need to keep your duck-out-of-work-early gym-going ways on the low, may we suggest the Collapsed Technical Bag from Cos? Available in an electrified army green (shown here) and a reflective black, the complete absence of hardware and super-clean design will keep any judgmental co-workers guessing as to what you're up to.
COS Collapsed Technical Tote Bag, $69, available at COS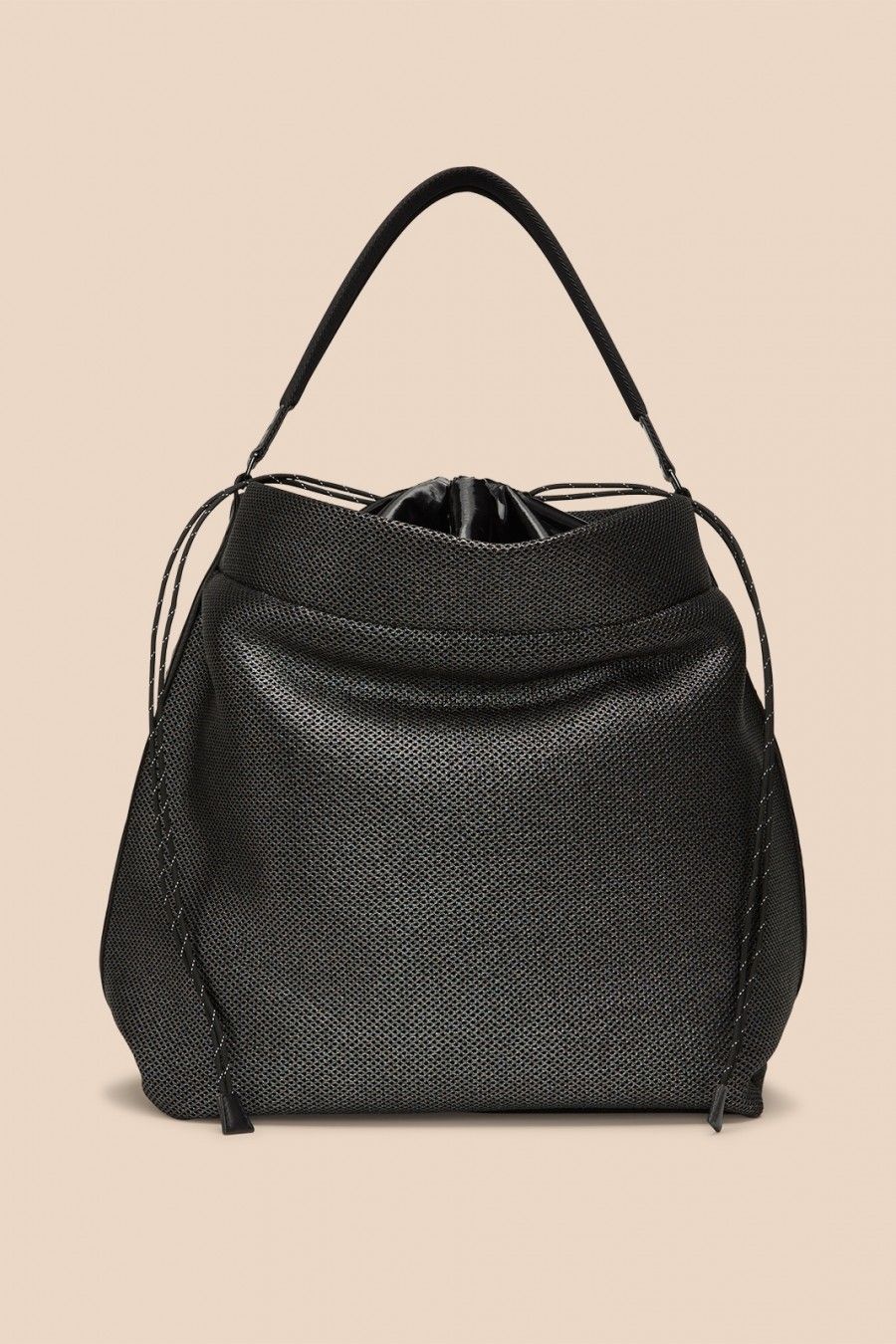 If there's a bag that pulls off the office-to-gym transition better than this one, we haven't seen it.
The Transience Swing Bag, $175, available at Bandier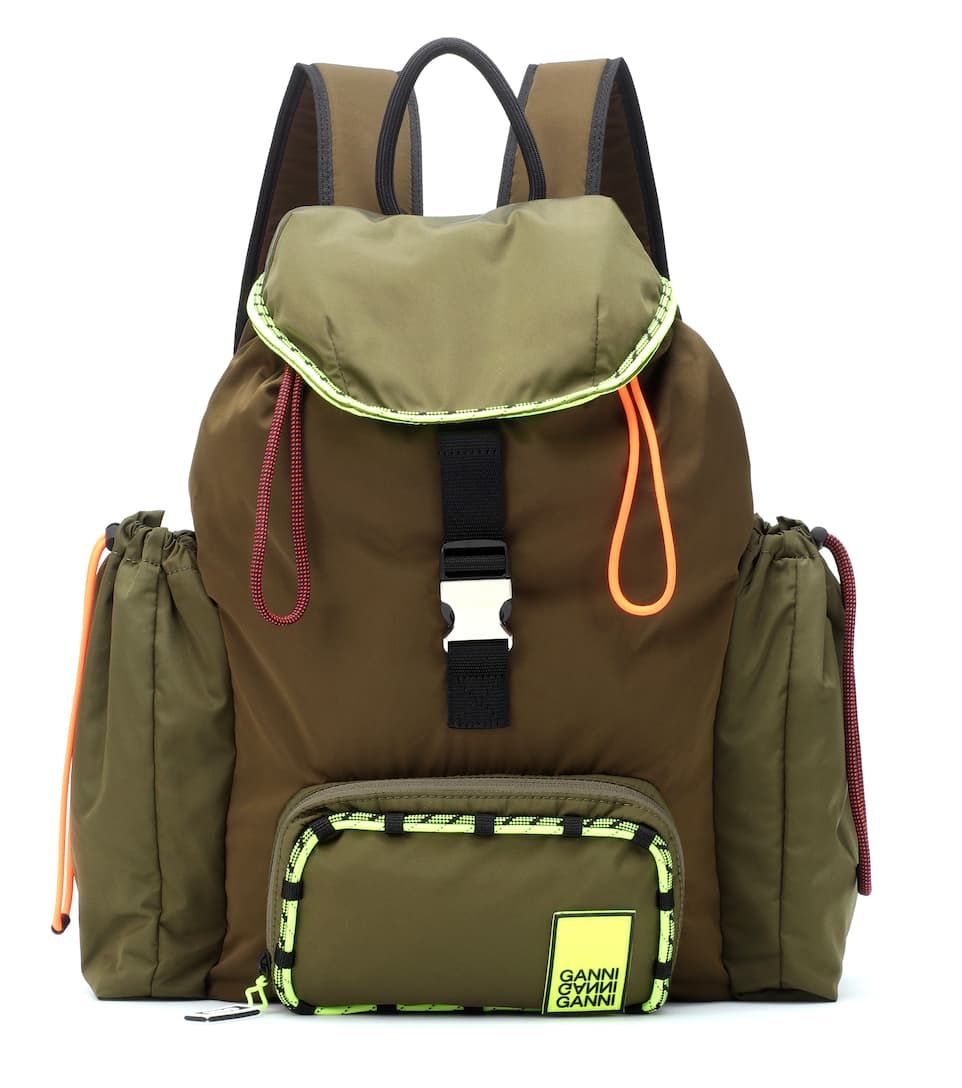 Sure, this Ganni utility backpack is a bit of a splurge, but aren't you looking forward to getting all those compliments wearing it? With a plethora of pockets and even a carabiner for your keys, this hold-everything, neon-flecked backpack is truly at the intersectional of fashion and function.
Ganni Skiwear now on sale, up to 50% off, $270, available at My Theresa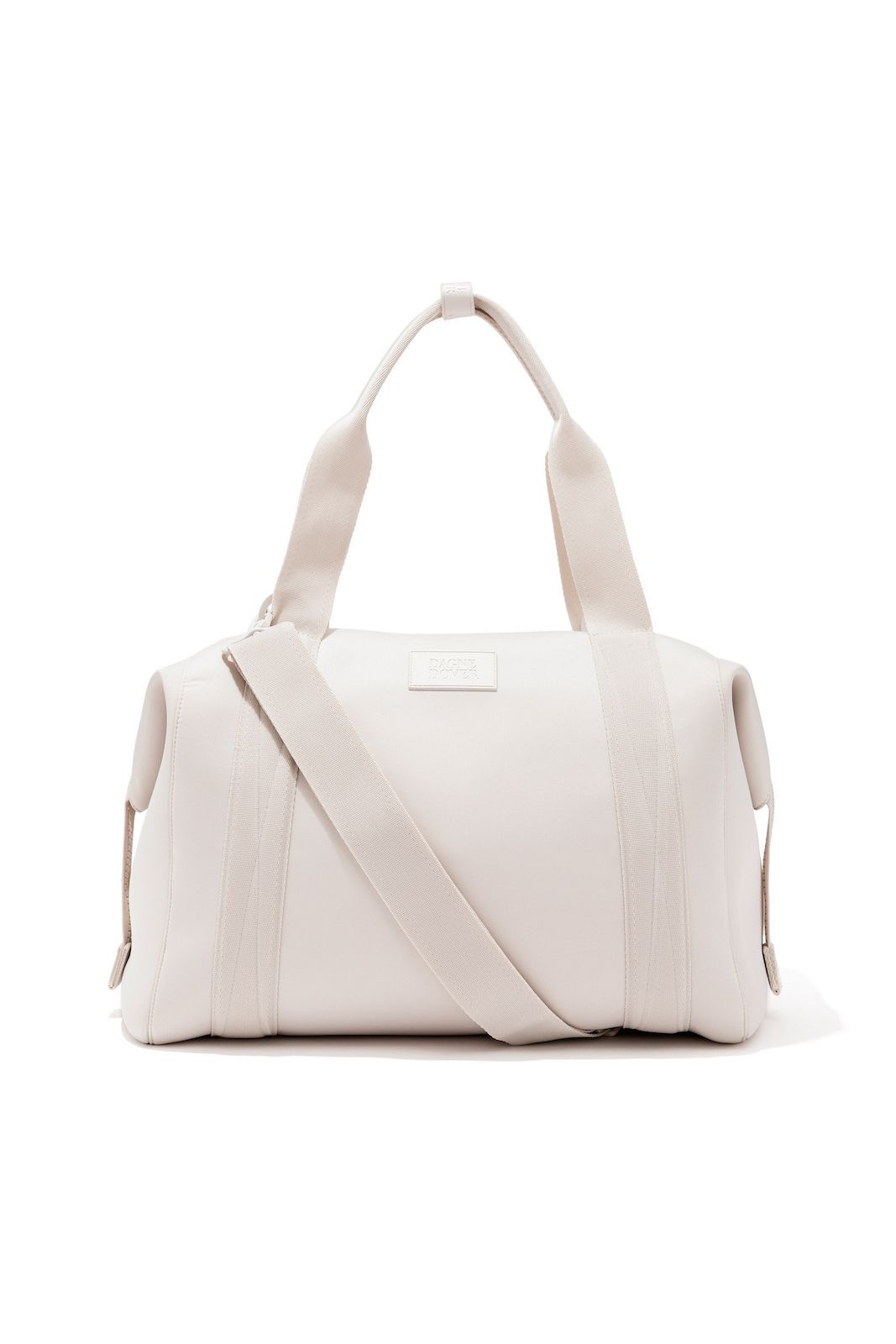 Have this bag on hand for your next retreat. It has an internal pocket for just about every need and expands to accommodate that extra pair of sneaks you had to pack.
Dagne Dover Landon Carryall, $185, available at Dagne Dover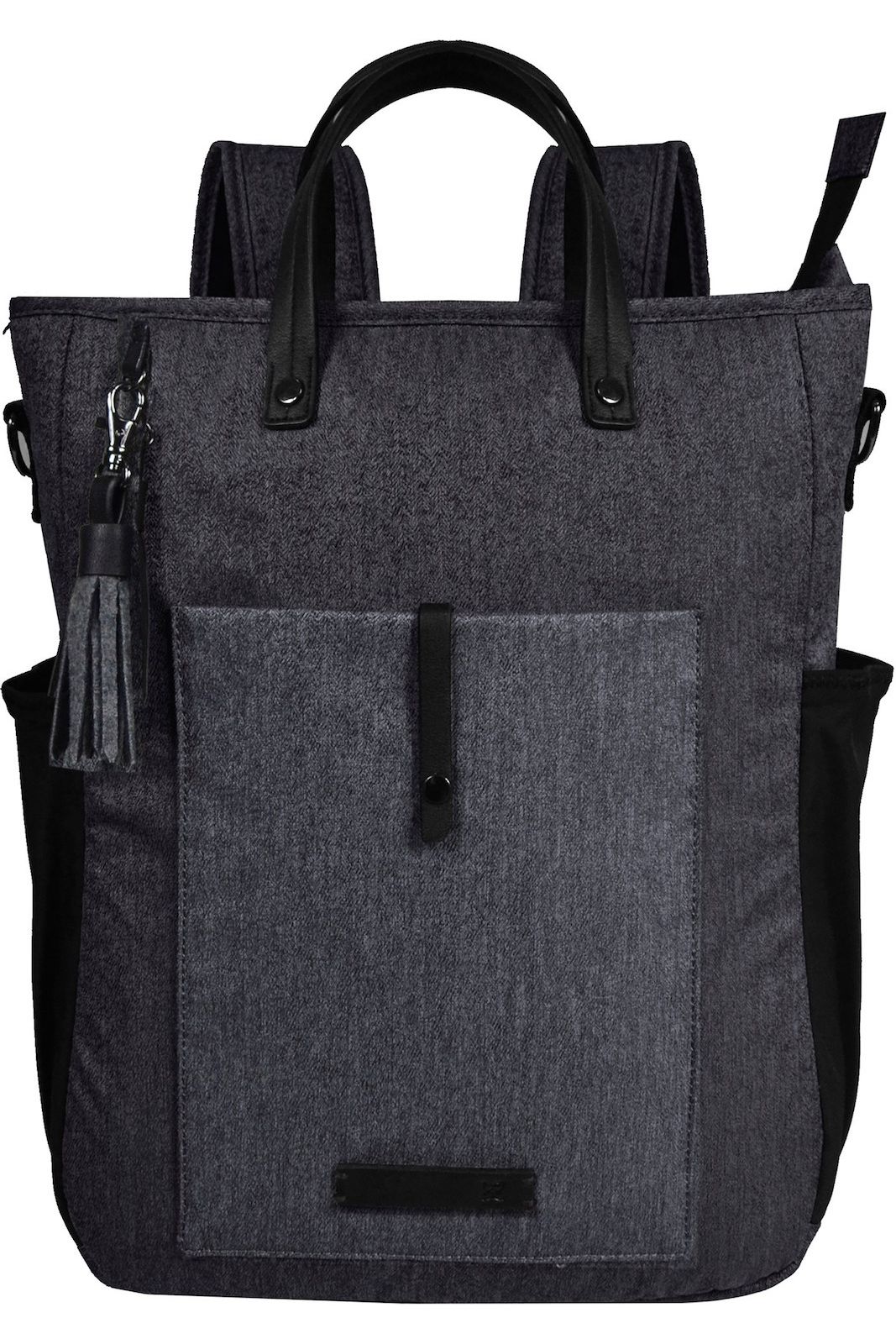 This convertible bag is a tote, backpack, and crossbody all in one — and, thanks to anti-theft features like a sliding lock and anti-slash mesh bottom, it's the perfect travel bag.
Sherpani Sojourn Tote – Women's, $74.93, available at REI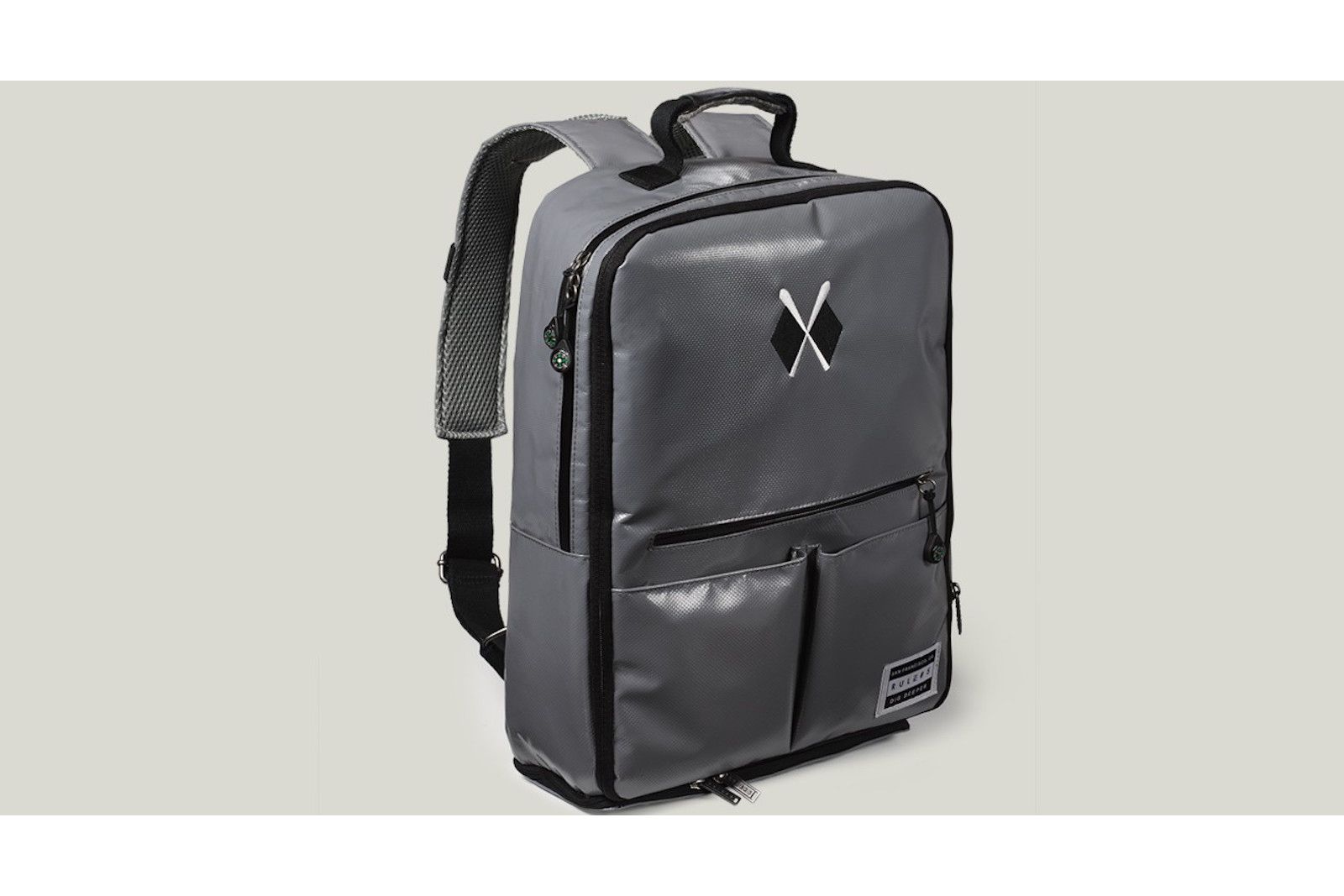 Keep your shoes, electronics, and any other gear safe and dry in this water-proof pack.
Rule#5 Snow – Backpack, $200, available at Rule#5Photo: Courtesy of Rule#5.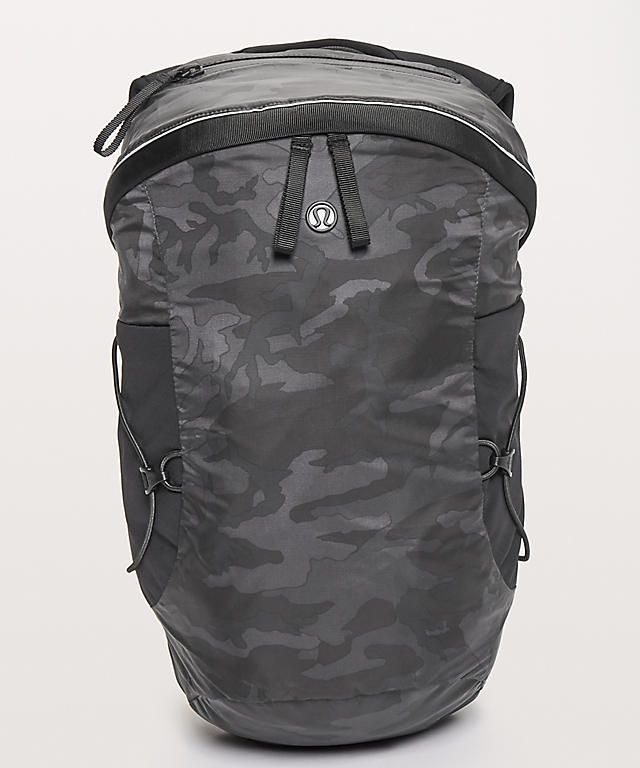 Run-commuting is actually possible with this small, lightweight backpack. It has a waist strap that reduces bounce and an easy-to-access zippered pocket for your phone.
lululemon Run All Day Backpack II 13L, $118, available at lululemon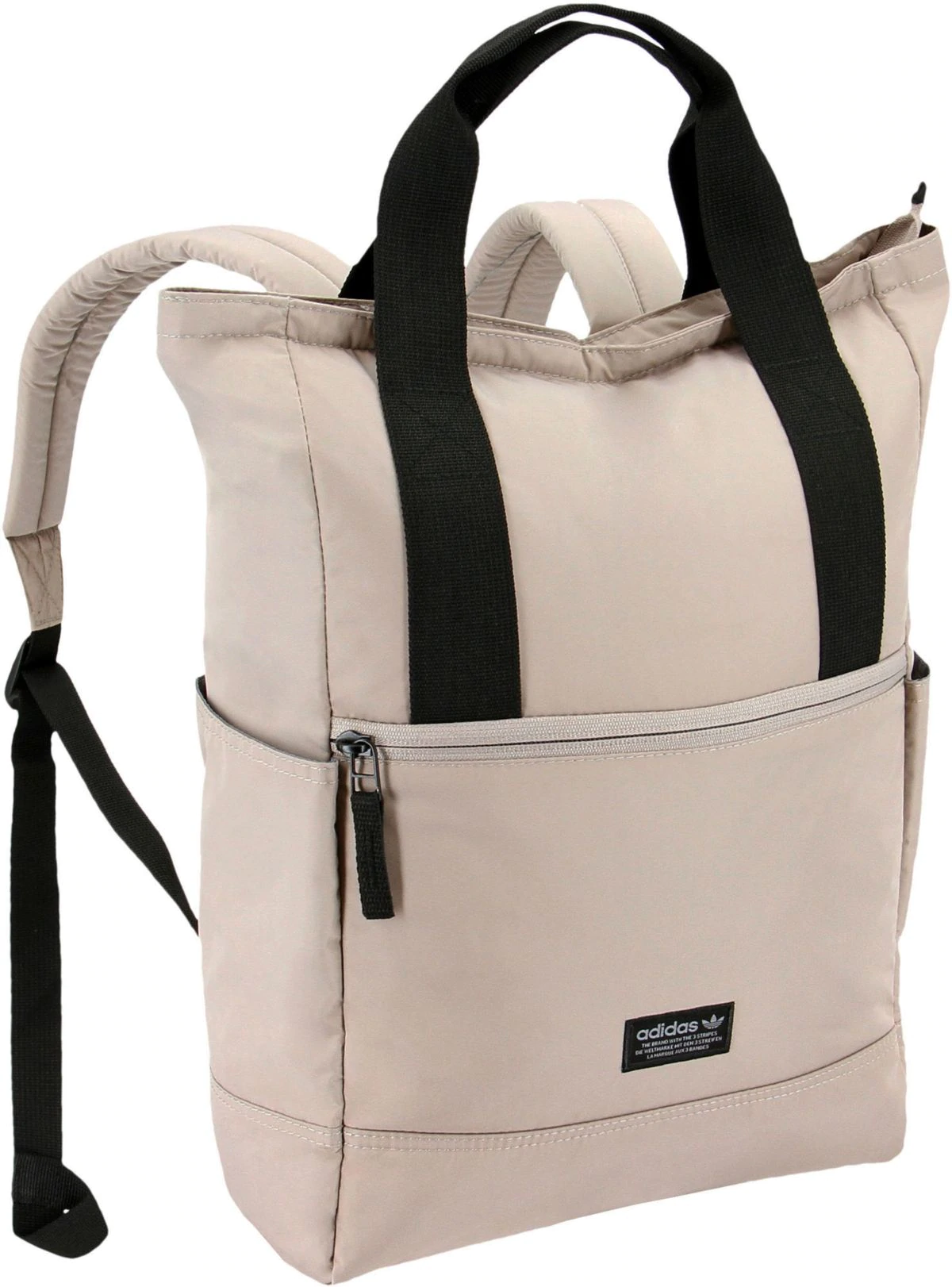 This tote and/or backpack style sports a front zip pocket, zippered main compartment, and media pocket with tricot-lining so there's a spot to stash all your items.
Adidas Tote Pack II Backpack, $35, available at Dick's Sporting Goods
Click HERE to read more.

You can publish this article on your website as long as you provide a link back to this page.
You can publish this article on your website as long as you provide a link back to this page.