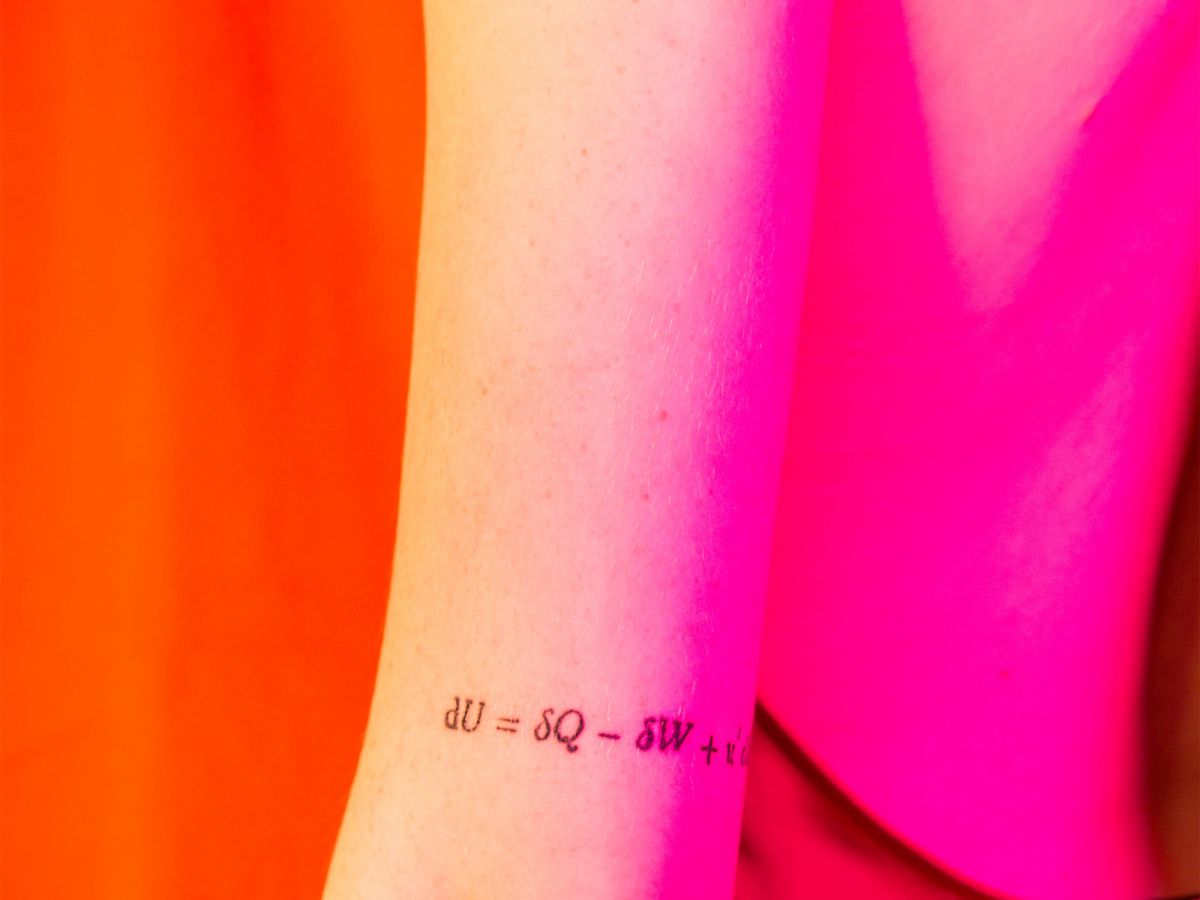 If you're in search of a meaningful tattoo design that makes the pain worthwhile, we've got just the one: a coordinate tattoo. A quick scroll through Instagram will tell you that coordinates are the tattoo trend your best friend, aunt, and college roommate's ex all want — or already have. Why? It checks all the boxes: It's trendy, it's delicate, and it tugs at your heart strings
While the coordinates can represent a number of different things, most people get the longitude and latitude of their happy place (like hometowns and colleges) or specific coordinates to commemorate a life-changing trip. It's sentimental without being too cheesy, it's minimal without being basic, and it's a customized tattoo no matter which artist you go to.
Since the coordinates are unique to you and your place of choice, you don't need to take in as much photo inspiration as you would for your zodiac rising tattoo. With one quick Google search, you should be able to find the exact coordinates you're looking for. Still, there are a few things to consider — like the font, size, and placement — which you can find the answers to, ahead.
After spending all winter covering up your legs with wool socks and flannel-lined leggings, why not show off your skin with the rad addition of an ankle tattoo?
There's no wrong place to get a coordinate tattoo, but according to Instagram, the most popular spot is the upper arm.
The space above the elbow has just the right amount of surface area to fit the tiny letters and numbers.
It also makes for a coy Instagram opp.
If you're up for the extra pain, you should consider getting a coordinate ditch tattoo.
Sure, it may sting a little more than the back of your arm, but the healed results are so worth it.
Inner-arm tattoos are a forever favorite among the minimalists of the world. It's the perfect place to get a delicate design, and no one will see it unless you want 'em to.
Matching sister tattoos are even cuter when they're of your hometown coordinates.
Or, make it a family affair and invite your parents to the tattoo parlor.
Afraid of getting a couple tattoo you'll have to remove in the future? Make it a coordinate tattoo. It'll look good whether you're dating the same person in five years, or you dumped them a day after your tattoo appointment.
Skip getting each other's names tattooed on your bodies forever. Instead, consider getting the coordinates of where you first met or where you got married.
We're calling it now: Knee tattoos are going to be a trend by 2020 — even Ariana Grande's tattoo collection includes one.
Is there anything more gratifying than showing off your new coordinate tattoo at the beach location that inspired the design?
Coordinate tattoos are inherently unique, so you never have to worry about someone else copying your design exactly.
Click HERE to read more from Refinery29


Loading ...