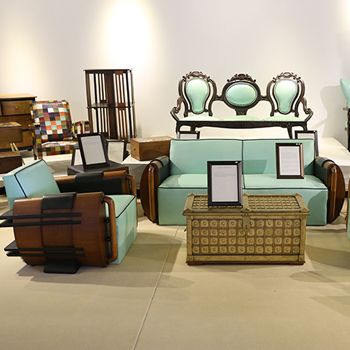 You can publish this article on your website as long as you provide a link back to this page.
This article was last updated on April 16, 2022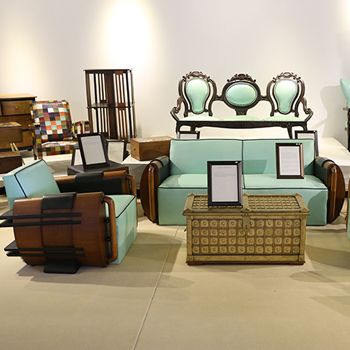 Set against the backdrop of history, monarchy and globe-trotting elegance, Subcontinent is back with its wide array of 19th and 20th century furniture pieces to exhibit at Karachi's archaic Frere Hall on the 26th, 27th and 28th of September from 11 am till 9 pm.
Subcontinent is the brainchild of Sonia Rehman Qureshiwho made a slow and steady metamorphosis from a renowned TV actress to a well-established antique enthusiast. She has been recognized as one of the key "Pakistani Women" for her contribution in the field of art and culture.
With a degree in Fine Arts from the prestigious National College of Arts, Lahore, she has been extrapolating her success in the international markets by taking up various interior designing projects. She has also recently extended her interest to restoring and reviving antique interior treasures, with individually selecting each masterpiece and restoring each item in her signature style.

Sonia Rehman Says "Interpretation of stories as they continue their journey from generation to generation telling stories old and new for many years to come"

Over the years, Subcontinent has successfully carved its niche into the market which attracts curators and art-lovers. It has opened up a medium for the audience to come together and explore the interesting phase in the artist's vocation. Sonia shares, that it is in fact her creations that are "interpretation these stories as they continue their journey from generation to generation telling stories old and new from many years to come."

Putting out a collection that represents a flavor of all facets and a celebration of the past era, Sonia will exhibit exquisitely enameled pieces of furniture such as chairs, chest of drawers, chests, desks, display cabinets, sideboards, misc, tables, settees and sofas – each of which will narrate a story of its own. This collection is sure to have a touch of surrealism and will be cherished by not only those who own them today but also the future generations.

The event was managed by Catwalk Event Management & Productions and PR of the event was handled by Catalyst PR & Marketing.
Click HERE to read more from Fashion Central.