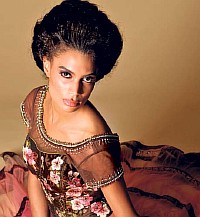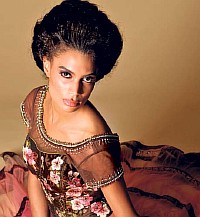 Fashion designer Rajdeep Ranawat maintains that nothing inspires him more than nature. Probably that's what brings a touch of nature to his creations.
"I take pictures of anything I think will make a beautiful print or colour palette," says he. Talking about his collection for WIFW, Pocahontas, he says, "It is based on a native girl who has lived all her life in jungles and vast lands amongst the most exotic species of flora and fauna."
Rajdeep has used fabrics like digitally printed silk satins, lycra satins, raw silks, silk georgettes, chiffons, tulle and silk velvets. The collection has been divided into a group of five species of exotic flowers – pansies, chrysanthemums, lotuses, roses and haliconias. The colour palette for the collection includes blacks, purple, indigos and deep yellows. "These colours are inspired by pythons and beetles, and bunches of flowers add more vibrancy to the outfits. For the outfits towards the end of the collection, we narrowed the colour palette to brown, burgundy, siam reds and rust and ivory to complement the embroidered roses and haliconias," he reveals.