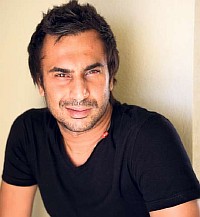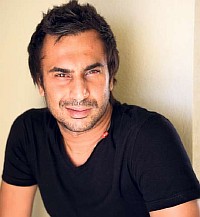 If Kareena's look in Tashan wasn't quite glam, the upcoming Kambakkht Ishq will see the actress ooze loads of oomph and style.
According to designer Aki Narula, it took many months of research to create the right look for Bebo. "While working on Kareena's international look, I also had to keep in mind the fashion trends and forecasts for summer 2009 since the movie releases around that time. I also made Kareena try all the clothes I picked up for her before shooting started. So, she knew exactly what to wear for different shots," says Aki.
In Kambakkht Ishq, Kareena will wear a number of short dresses with a great deal of mismatch. "I've used colour blocking to create a clean, trendy and ultra-stylish look. In addition, there are 52 pairs of footwear with five-inch heels that Kareena has worn in the movie. There are also bags in colours like yellow and purple," says Aki.
Ask him how Kareena would score over the other two actresses — Amrita Rao and Denise Richards — who also have glamorous roles in the movie, and Aki says, "With her attitude and screen presence, Kareena will definitely outshine the others. Besides, she's very glamorous herself and very comfortably carried off the style I created for her. This will be Bollywood's most stylish film ever," says Aki. The stylist has worked with Kareena in the past and says she's a great co-worker. "Kareena is very hard-working and spent 18 hours trying on all her outfits. She gives her stylist