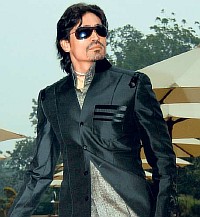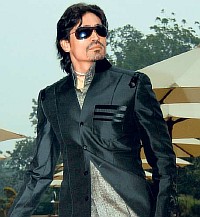 Men, take this mental test — Do you ponder over which cut of trousers is 'in' or if you can sport a cravat with a tee or if a pair of semi-formal shoes could be teamed with a suit?
If yes, then fret not. To the rescue are suggestions from designers to keep your style quotient high yet pocket-friendly.
Raakesh Aggarvwal says: l Stoles, scarves, cravats etc were and still continue to be a big big trend. They are also the most versatile element to style onself. You can experiment with a cool stole or scarf even with a fitted shirt and a pair of trousers (very streamlined) or denims. You can also wrap around a scarf around the waist like a belt.
Kaushie Adhiseshan says: l Shirts – more of plains as compared to stripes…one should avoid checks and multi-coloured shirts. The shirts should be tapered and not loose fitting.
Colours like beiges, whites, powder blues are a must. Browns and greys are a strict no.
Trousers – flat fronts are the best since they suit all, pleated are no longer in fashion, flat fronts are the best but if the person is too slim then pleated fronts are recommended in colours such as charcoal, grey, beige and navy blue.
Always try and co-ordinate the belt and shoes.