2016 was all about bold eyes and sparkly face; it was a fantastic year for all makeup enthusiasts as a lot of different brands came out with a bunch of exciting products. I've spent a lot on makeup and books this year, and I am glad that I worked overtime to get what I wanted. I'd like you to know that the winter season is my favourite from the lot. Who doesn't like Christmas? I enjoy spending time with my loved ones, and the best part is that I get to eat as much as I want.
Now that we have discussed everything about the lipstick and its lasting power, I'd like to talk about the pigmentation. As I have stated before, I love bold colours, and I want my lipsticks to be opaque; you can build up the intensity by applying 3 to 4 layers, but it gives a decent amount of pigmentation in 2 swipes. Moreover, this particular lipstick feels soft on my lips. I have been wearing it on a daily basis as it moisturises my lips really well.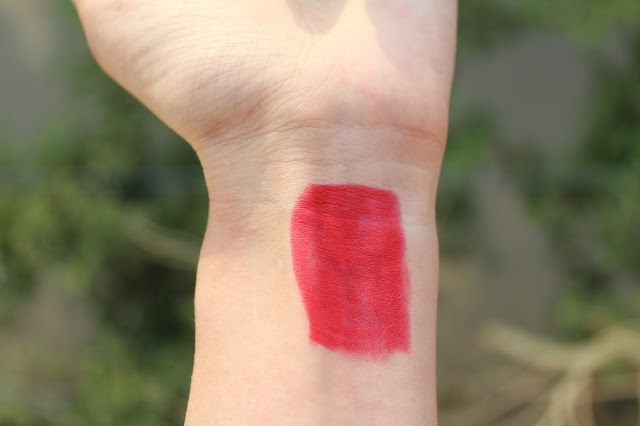 Key points:
Long lasting
Good pigmentation
Inexpensive and easily accessible
Sturdy packaging
That's pretty much for now. I hope you lovely lasses like my post and I shall see you in the next one.
Availability: Wojooh.com, Lifestyle, Boots, Naheed supermarket, Imtiaz.
Price: AED 75
Until next time!
4.5/5 – Recommended
Click HERE to read more.


Loading ...