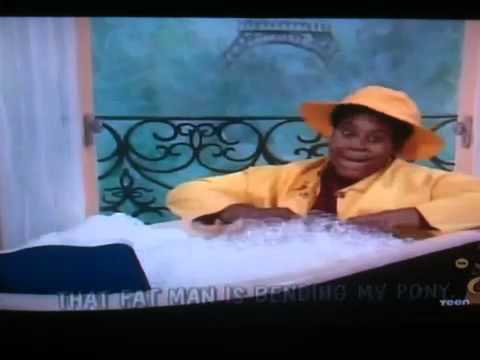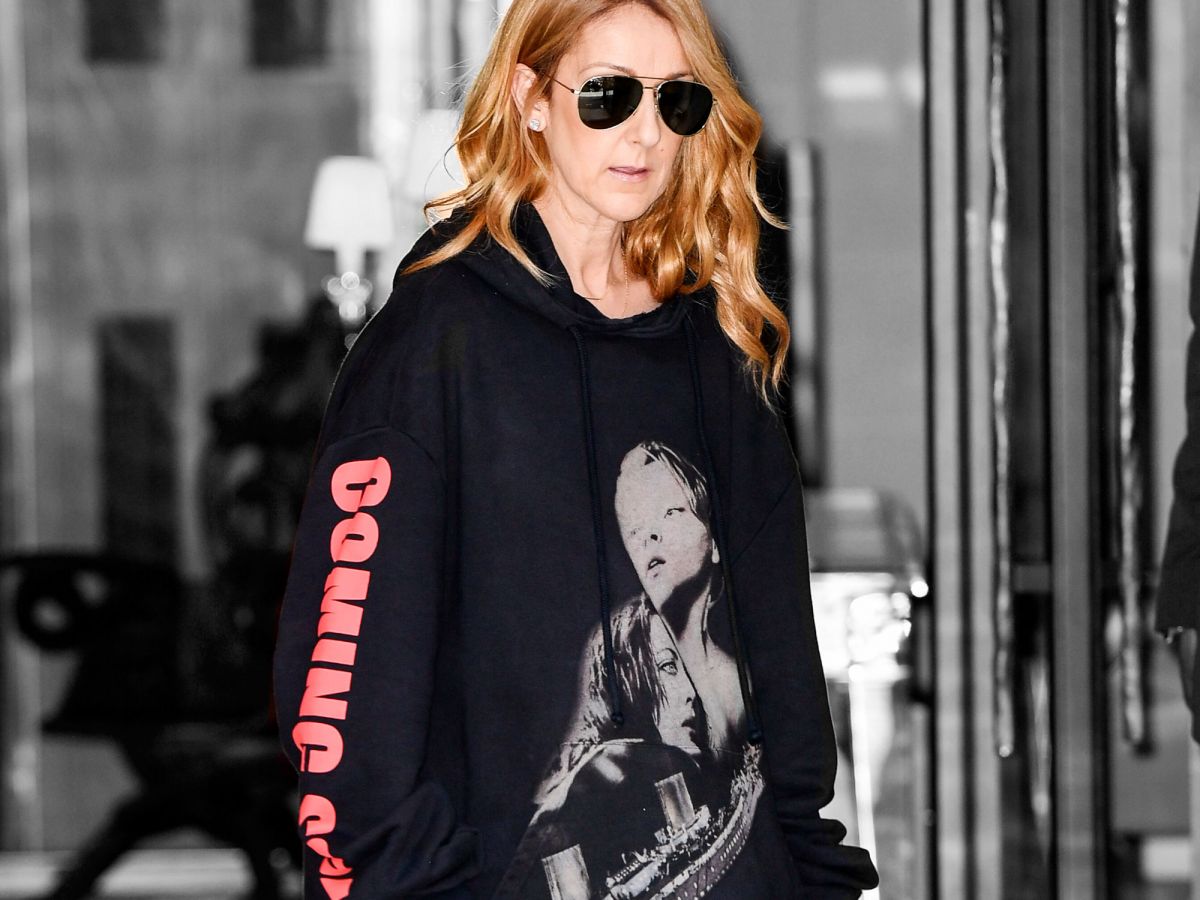 Well, team, we've made it. And look how much fashion came out of the darkest year to ever hit Generation Z where it hurts. That's right: 2016 is over, and now, we get to look back and pick from it what will nourish our minds and our closets. We saw the impending death of the Naked Dress, an awards season to rival any Fashion Week before it, and a bevy of odd, head-scratching trends that actually saw the light of day. Plus, the celebrities who modeled them revolutionized the way we document red carpet style.
In no particular order (we mean it), we're recapping this year's standout fashion stars. As we enter 2017, we begin the year with fresh minds, sorted wardrobes, and a hot-off-the-press perspective on how we view everything from airport dressing to party looks. After all, it was the year we caught Céline Dion wearing a Vetements hoodie with heels, Teyana Taylor on the Yeezy catwalk, and Victoria Beckham, yet again, swimming in fall's must-have turtlenecks. The style mavens ahead prove that looking good kind of
is
a full-time job.
Céline Dion
If this moment wasn't major or meta enough for you, see another moment Céline Dion took Paris Fashion Week by storm.
Photo: Splash News.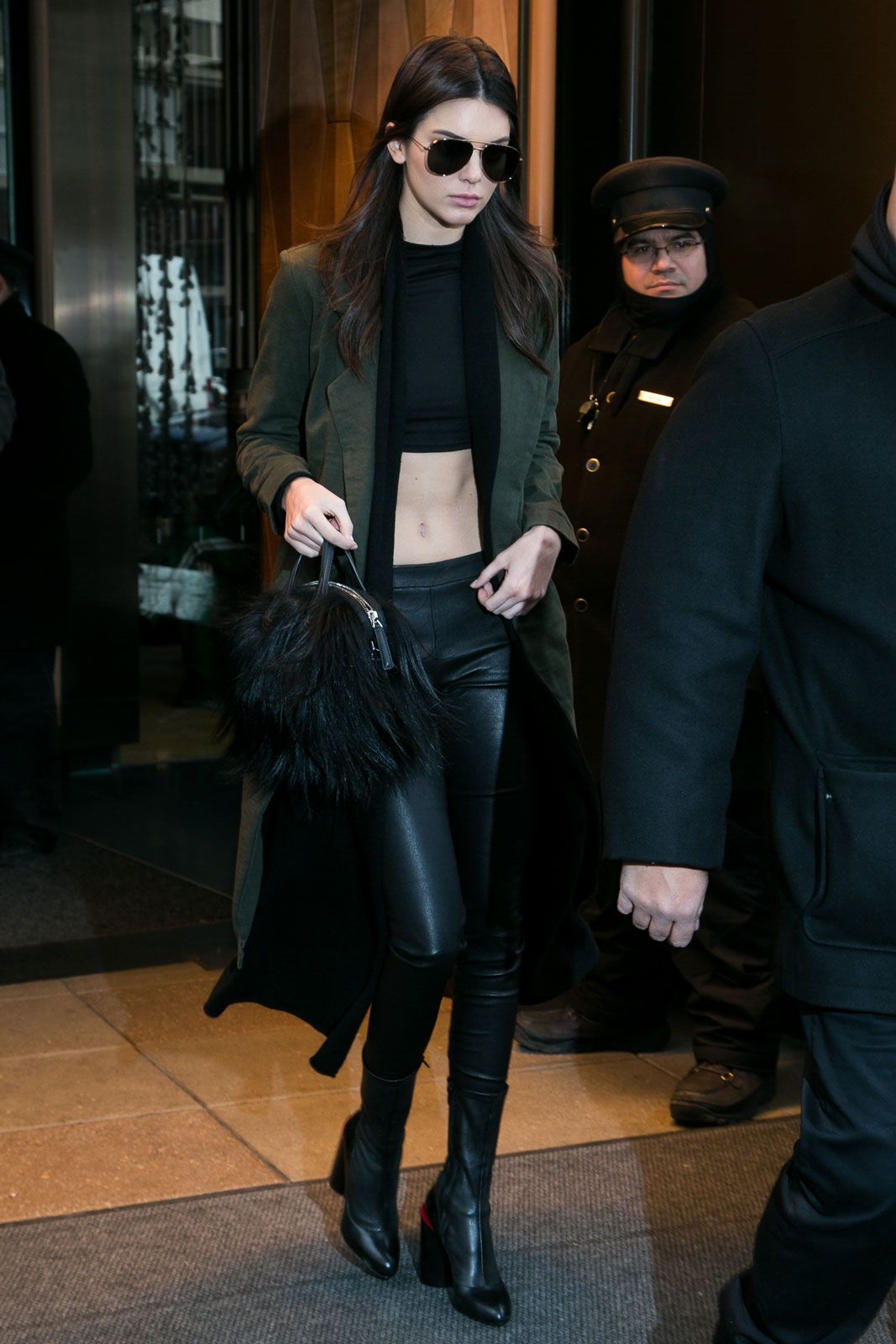 Kendall Jenner
Easily considered the reigning queen of model-off-duty style, Kendall Jenner wowed us this year with her weather-defying crop-top abilities. We look forward to more in 2017.
Photo: Marc Piasecki/Getty Images.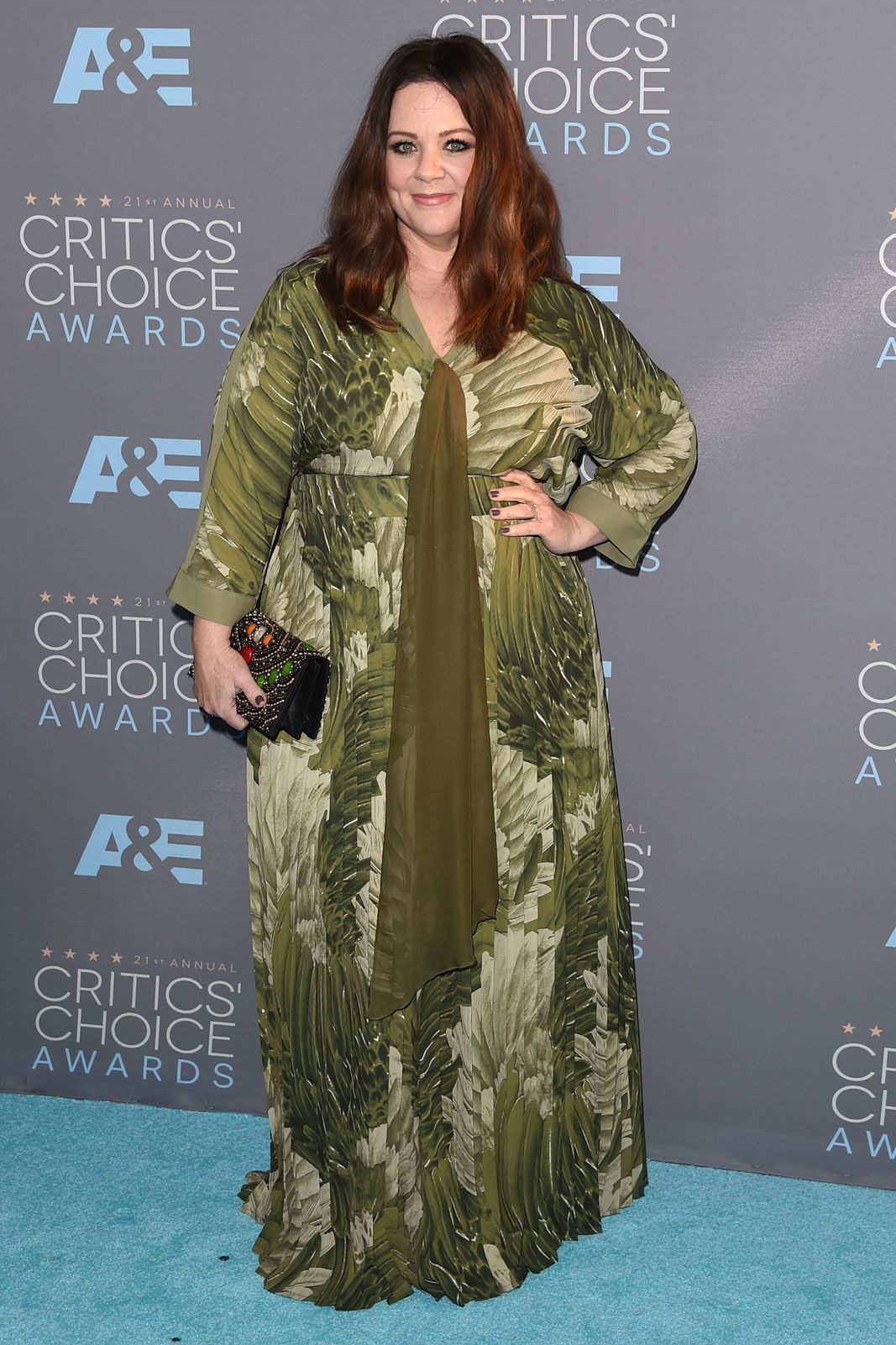 Melissa McCarthy
We're pretty sure it takes great style to become a designer, and Melissa McCarthy is the perfect example of both.
Photo: Jason Merritt/Getty Images.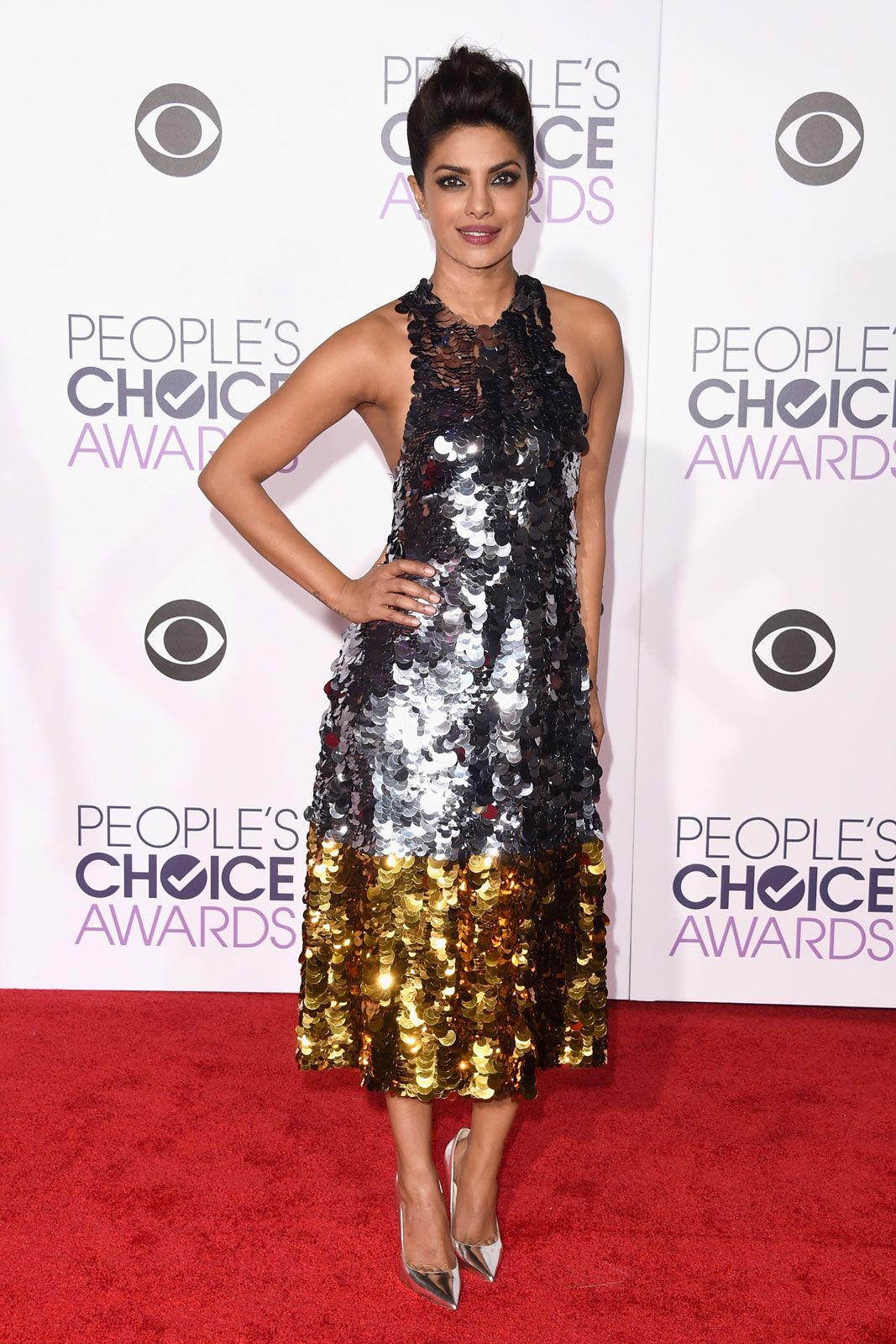 Priyanka Chopra
A movie star, a style star, and one of our very own "(Un)Cover" stars, actress Priyanka Chopra modeled some of the coolest red carpet dresses we've seen this year. Her message of equality among men and women isn't so bad, either.
Photo: Jason Merritt/Getty Images.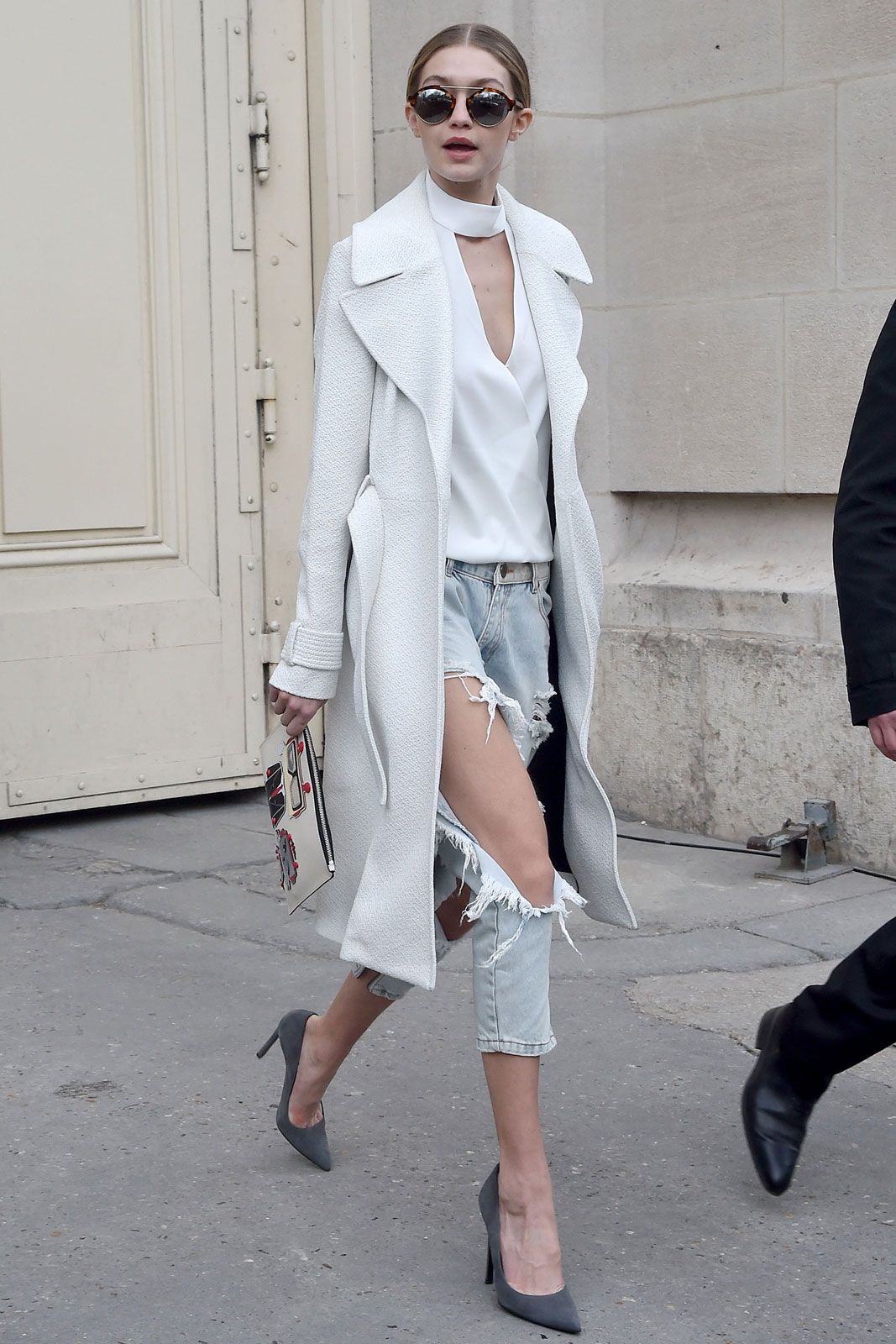 Gigi Hadid
Can anyone do athleisure like Gigi Hadid? No? Okay, that's what we thought. But here, the model exits the Chanel show doing that whole high-meets-low thing we just can't get enough of.
Photo: Jacopo Raule/Getty Images.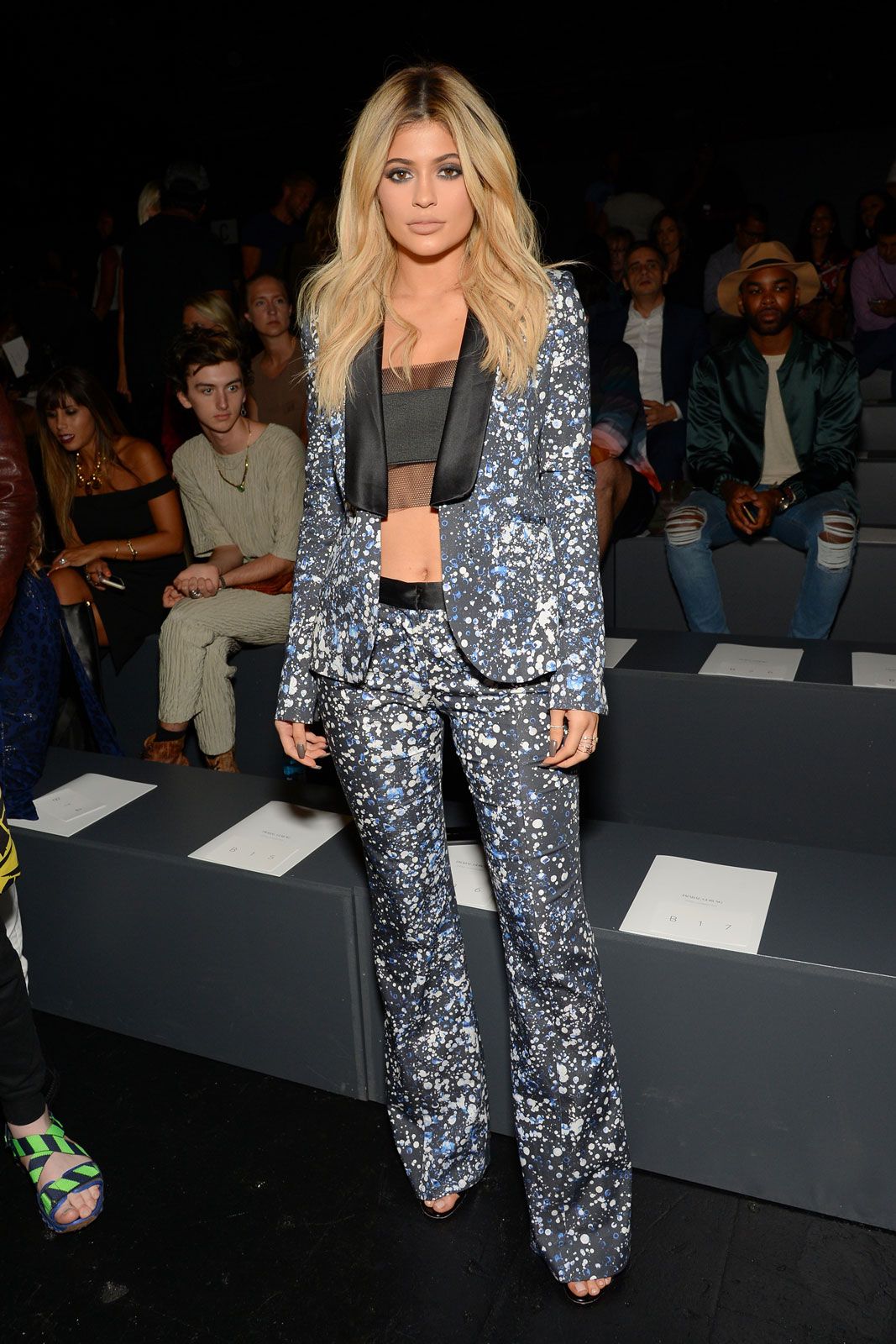 Kylie Jenner
Who knew all it took was New York Fashion Week for Kylie Jenner to do away with the rules and flex her fashion muscles? We're proud of the Lip Kit mogul for owning 2016's uber-powerful, feminist pantsuit trend.
Photo: Andrew Toth/Getty Images.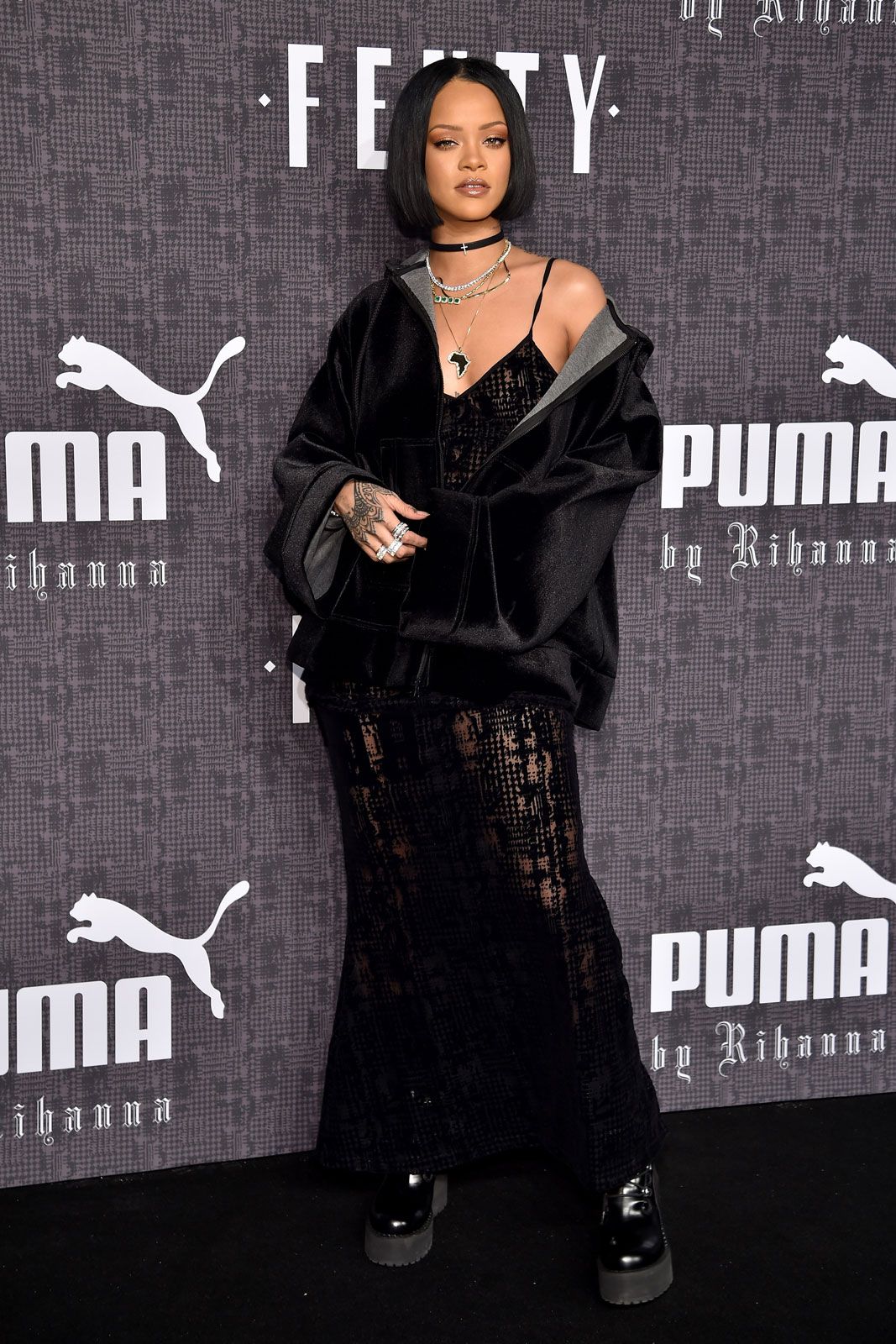 Rihanna
To no one's surprise, Rihanna — yet again — ruled the red carpet and street style scenes this year. Plus, no one could fight their desires for a pair of the always-sold-out Fenty x Puma sneakers.
Photo: Dimitrios Kambouris/Getty Images.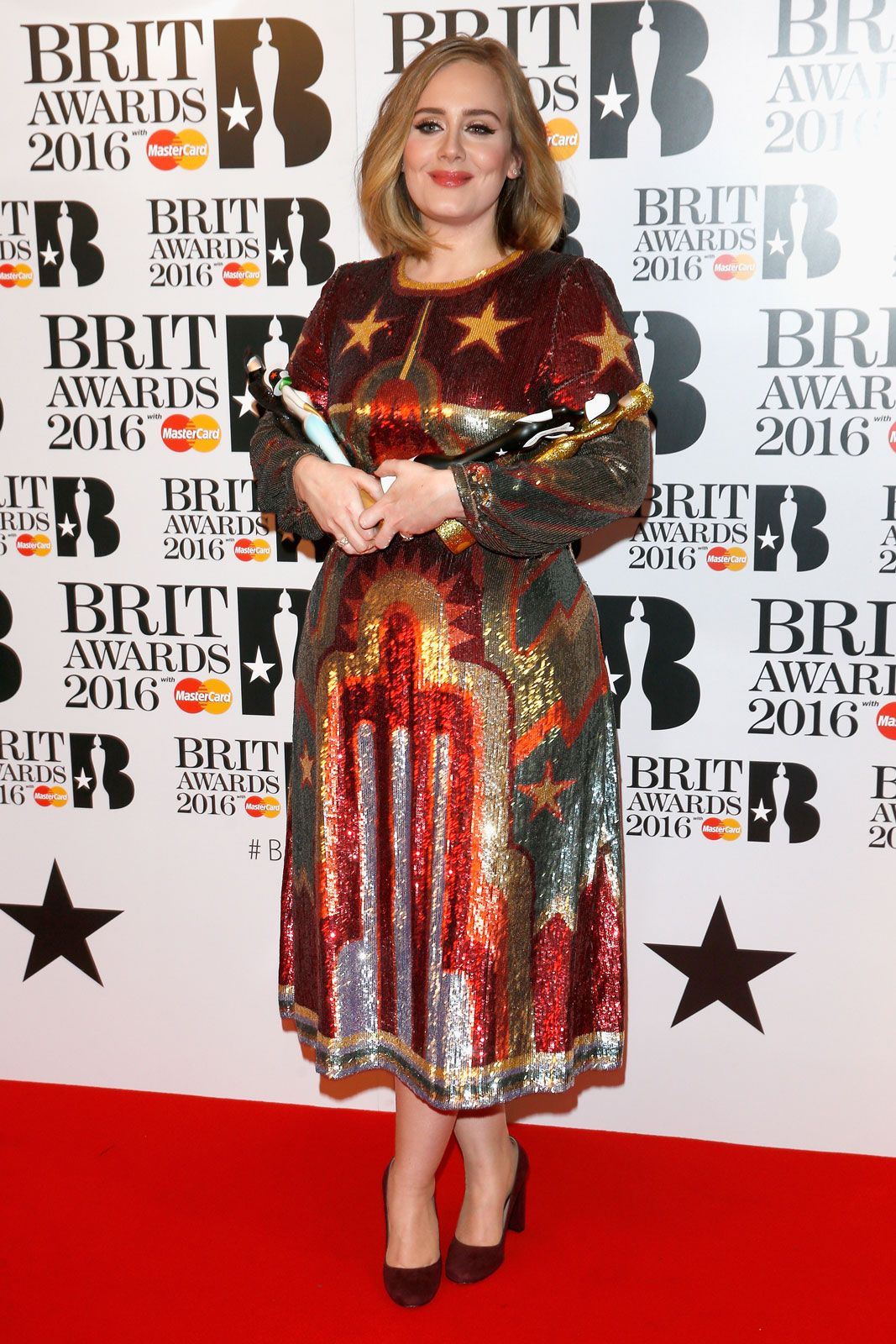 Adele
What's not to love about this songstress? Clad in Burberry throughout most of her worldwide tour, Adele brought a certain sparkle to the stage, and we couldn't look away.
Photo: Luca V. Teuchmann/Getty Images.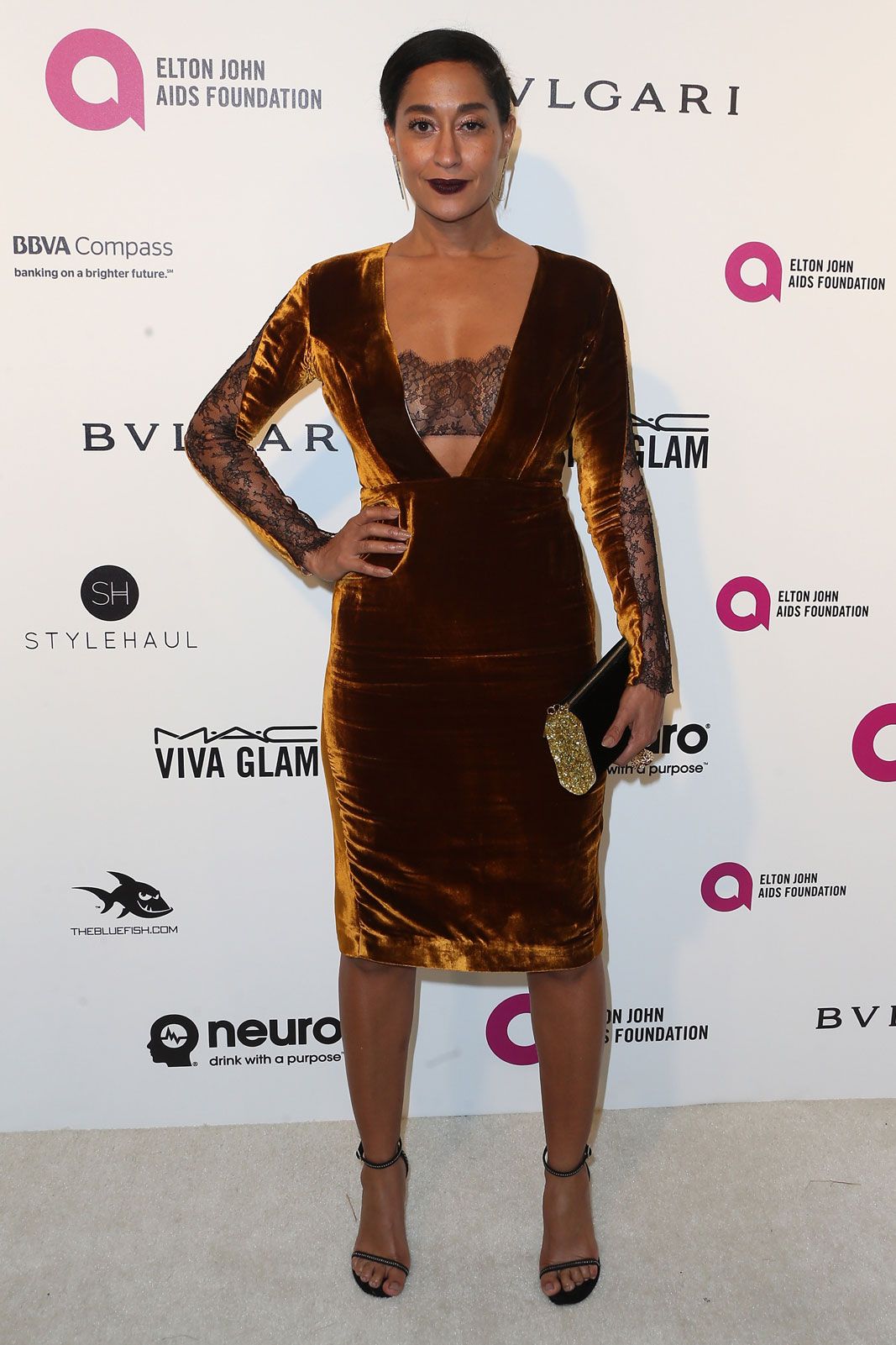 Tracee Ellis Ross
We're not too surprised Blackish actress Tracee Ellis Ross has great style. She wowed us in Girlfriends in the 2000s, and she's the daughter of the one and only queen of disco style Diana Ross. But her version of 2016's velvet trend seen here really nailed it.
Photo: Frederick M. Brown/Getty Images.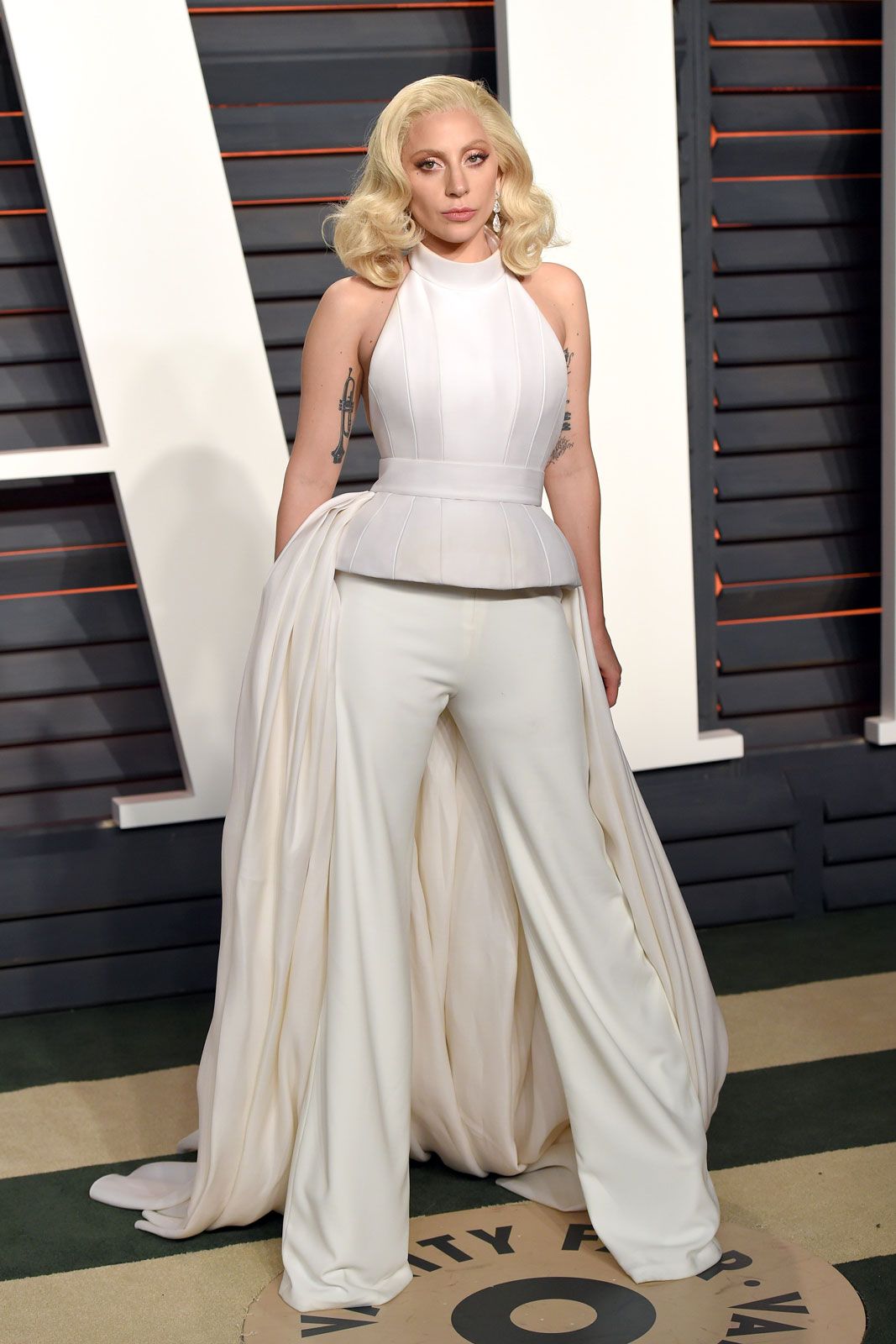 Lady Gaga
The fact that singer and Emmy award-holder Lady Gaga can go from crop tops and denim cutoffs to something as regal as this will never cease to amaze us.
Photo: Karwai Tang/Getty Images.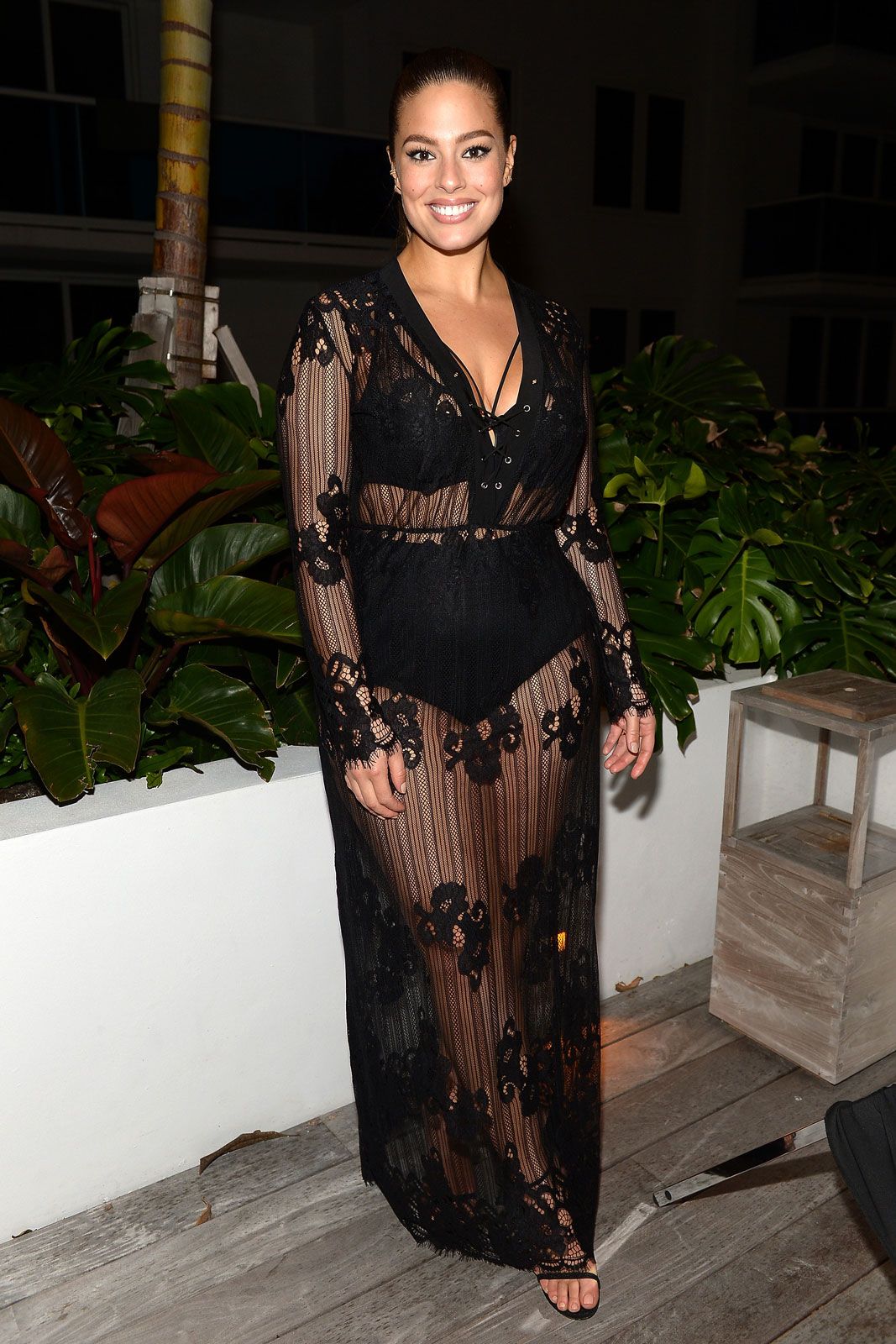 Ashley Graham
2016 was a really, really good year for Ashley Graham. She broke boundaries as the first plus-size model to cover Sports Illustrated and British Vogue, and as demonstrated here, never once compromised her style.
Photo: Gustavo Caballero/Getty Images.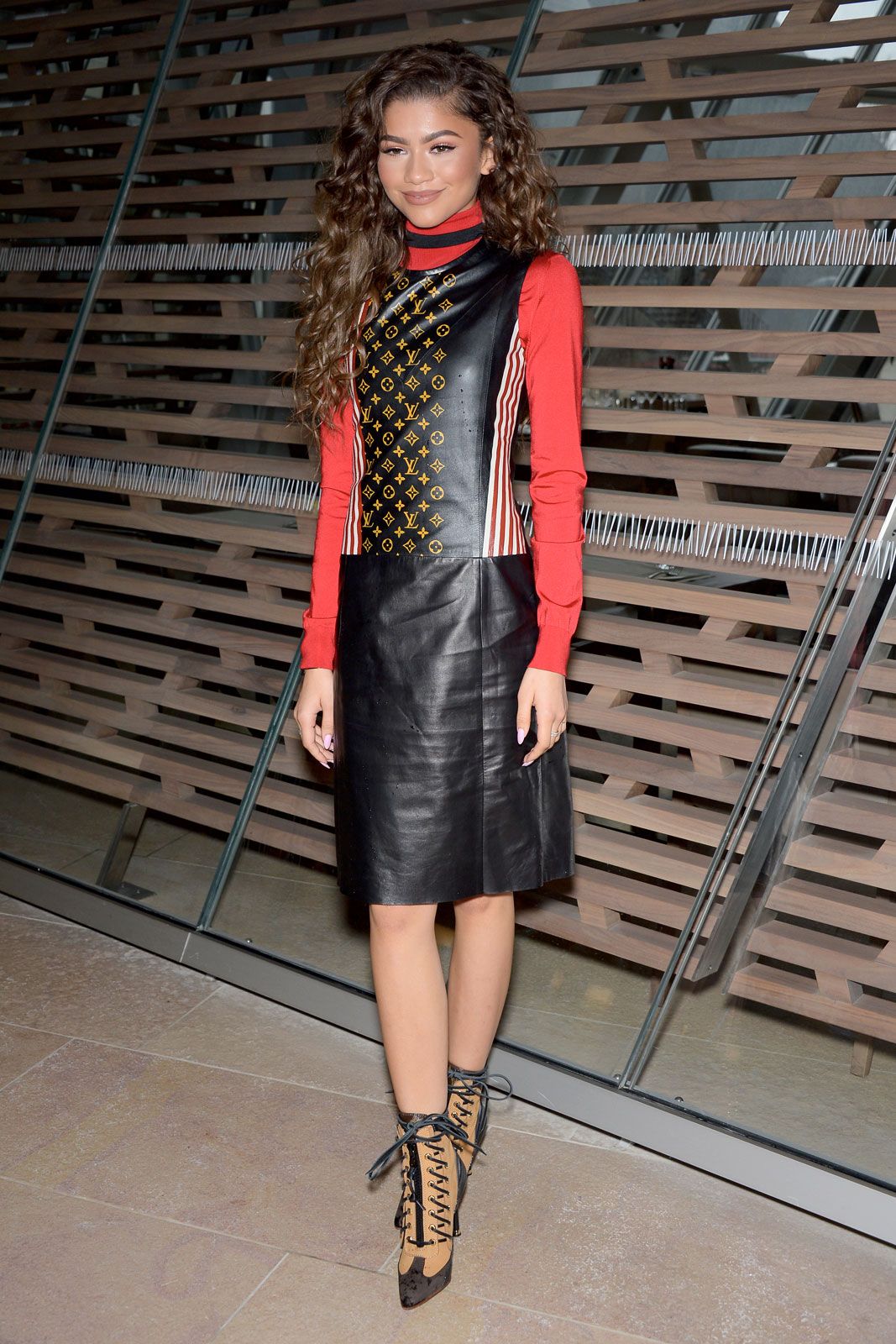 Zendaya
When it comes to Zendaya Coleman — the actress-cum-designer -cum-feminist badass — you never really know what you're going to get. And that's what makes her, and her ever-changing style, so exciting.
Photo: Dominique Charriau/Getty Images.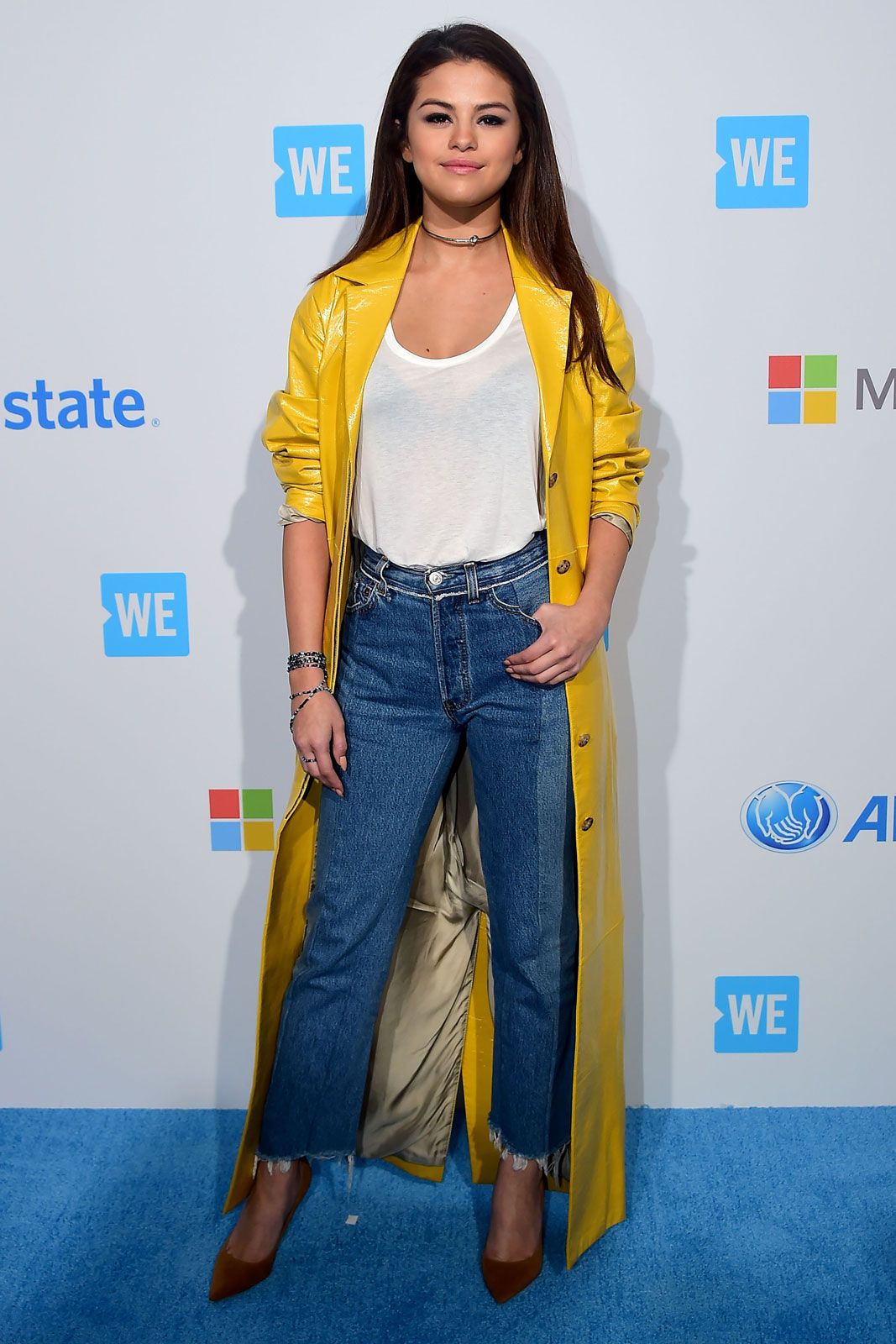 Selena Gomez
If there's anyone who can pull off a yellow trench coat without looking all Pierre Escargot, well, it's Selena Gomez. Her style evolution this year made keeping up with the singer that much more fun.
Photo: Frederic J. Brown/Getty Images.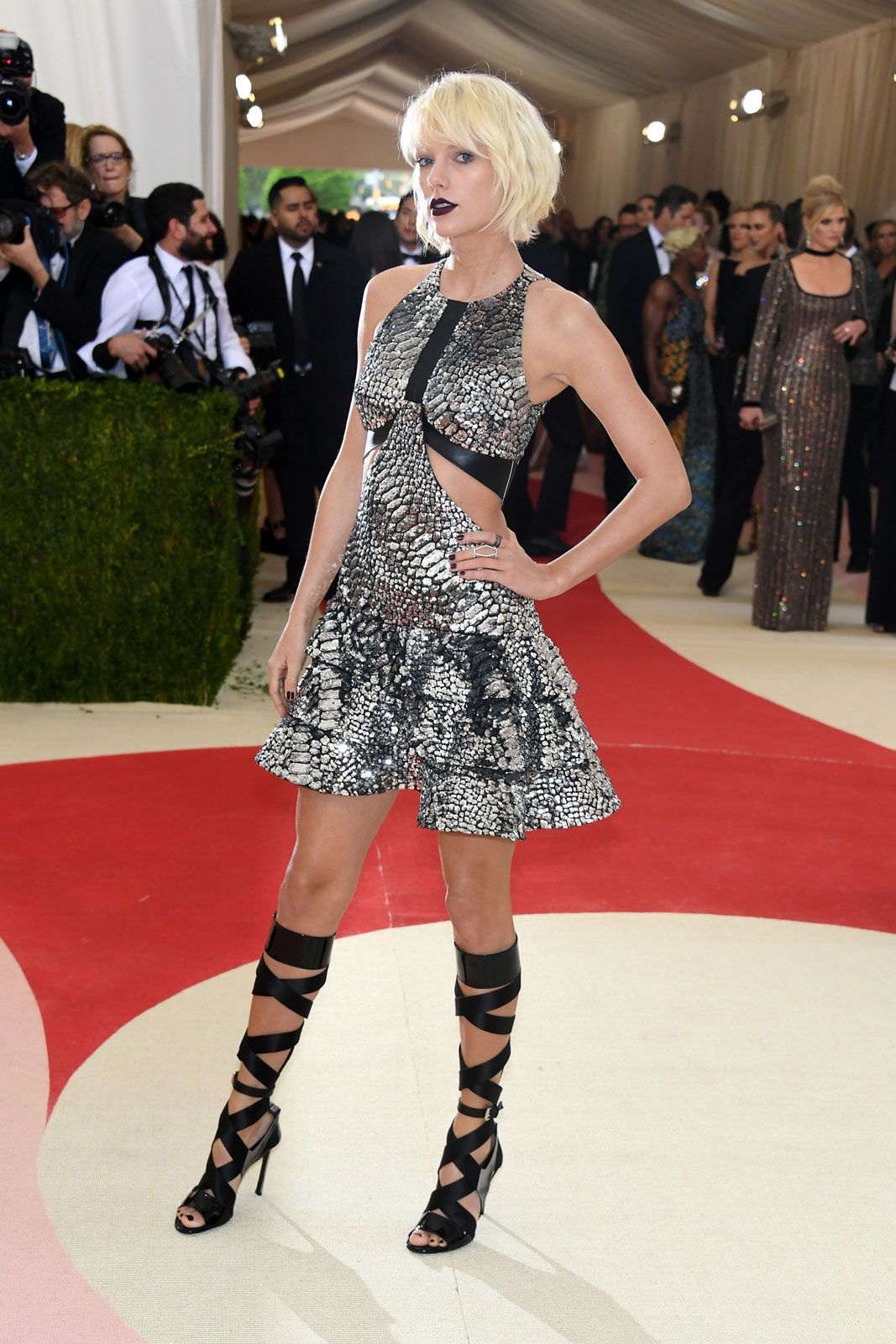 Taylor Swift
No matter your feelings about Taylor Swift (especially in 2016), you can't deny the singer's red carpet looks graduated from her two-piece habits. Keep it up, Tay.
Photo: Larry Busacca/Getty Images.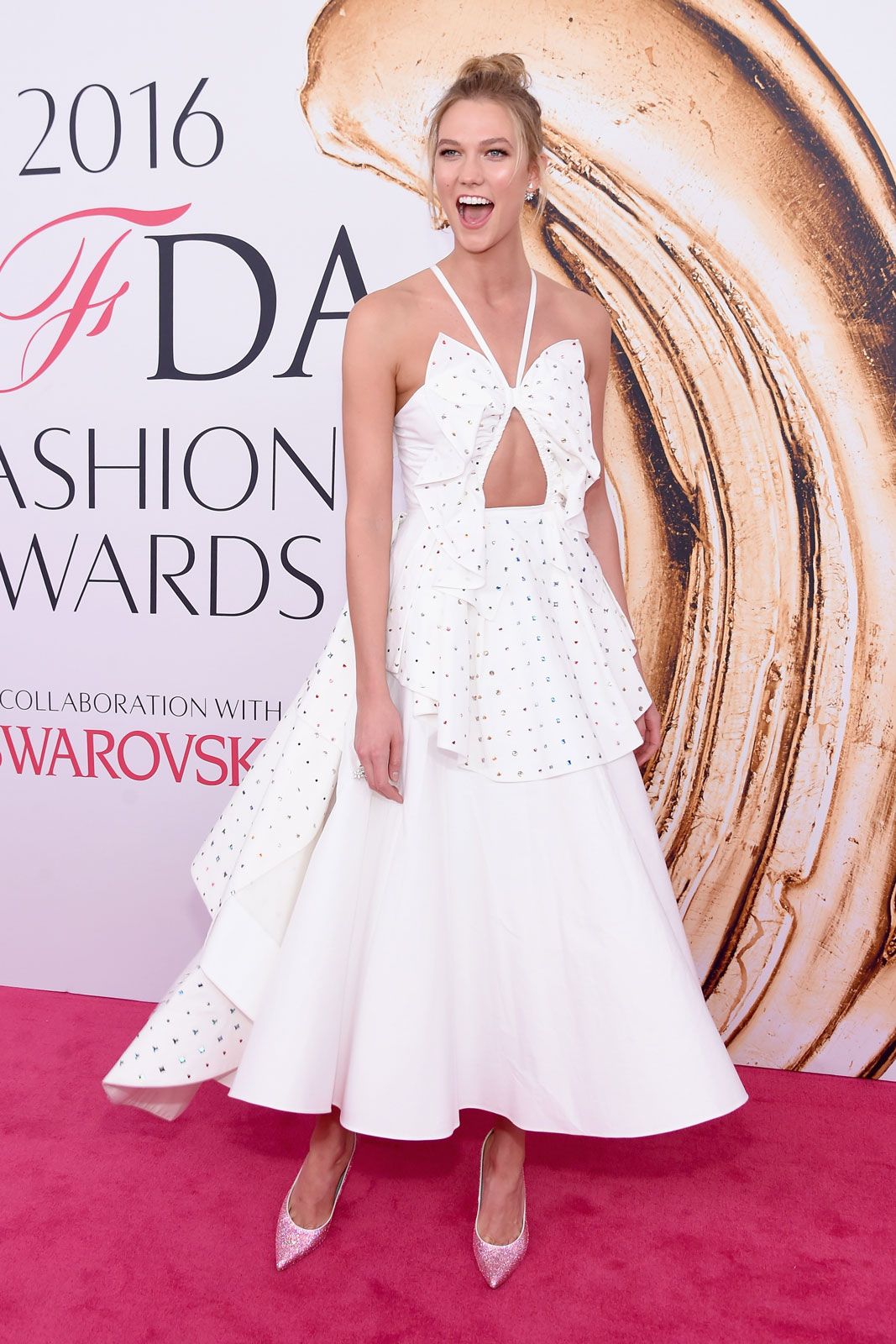 Karlie Kloss
It's no shocker that model Karlie Kloss has great style (you know, being so close with designers and stylists, and all). We have no idea where she found the time between modeling and coding to step up her red carpet game this year, but boy, did she.
Photo: Jamie McCarthy/Getty Images.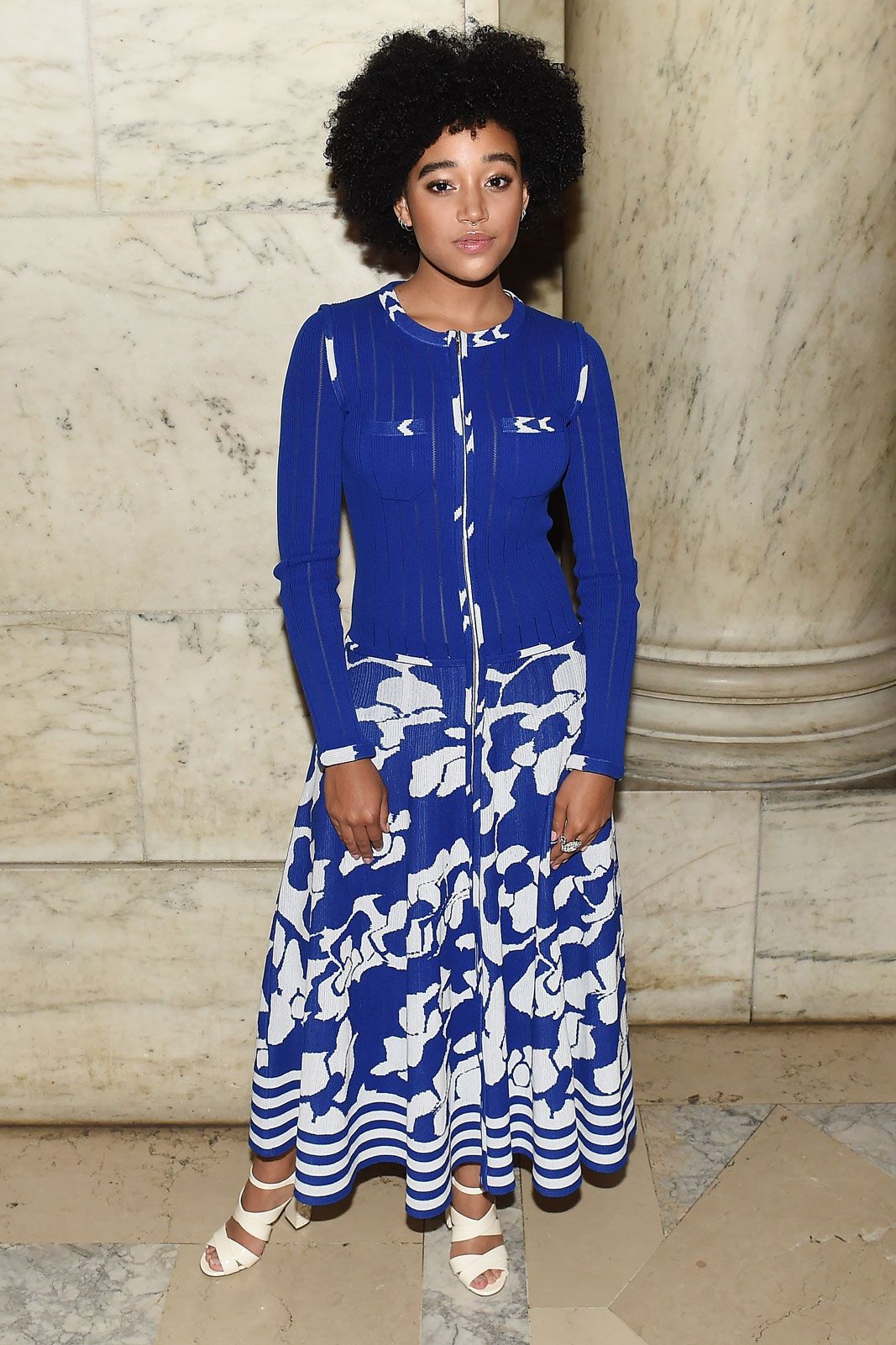 Amandla Stenberg
This 18-year old actress makes dressing for parties and events look cooler than ever. Of course, it's pretty cool to be famous at that age, but to dress the part is even cooler.
Photo: Nicholas Hunt/Getty Images.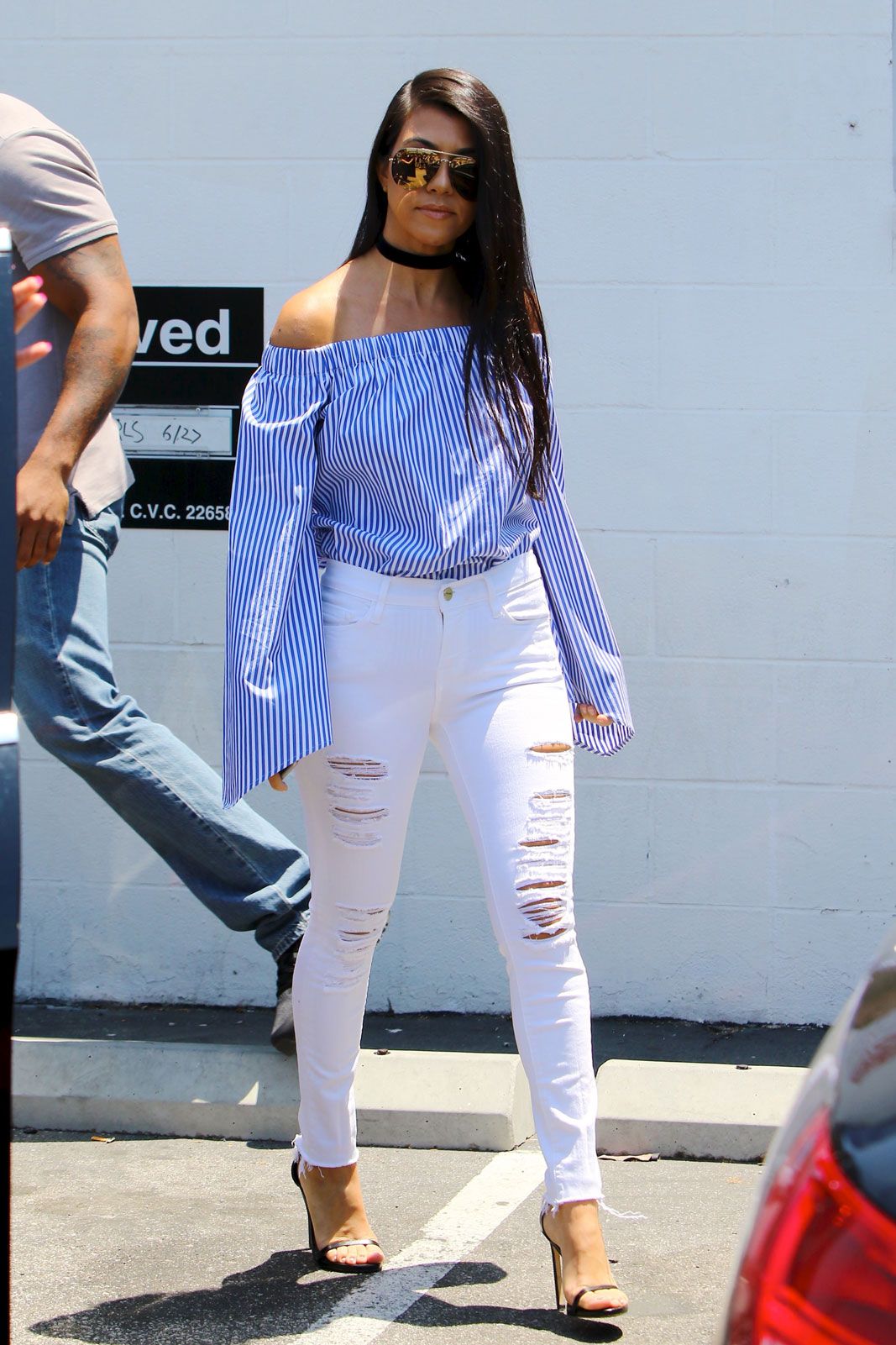 Kourtney Kardashian
While her sisters may be known for rocking the red carpet, it's Kourtney Kardashian who stays on top of her street style game. And to continue setting trends while juggling three kids is some Harry Potter type stuff, if you ask us.
Photo: BG003/Bauer-Griffin/Getty Images.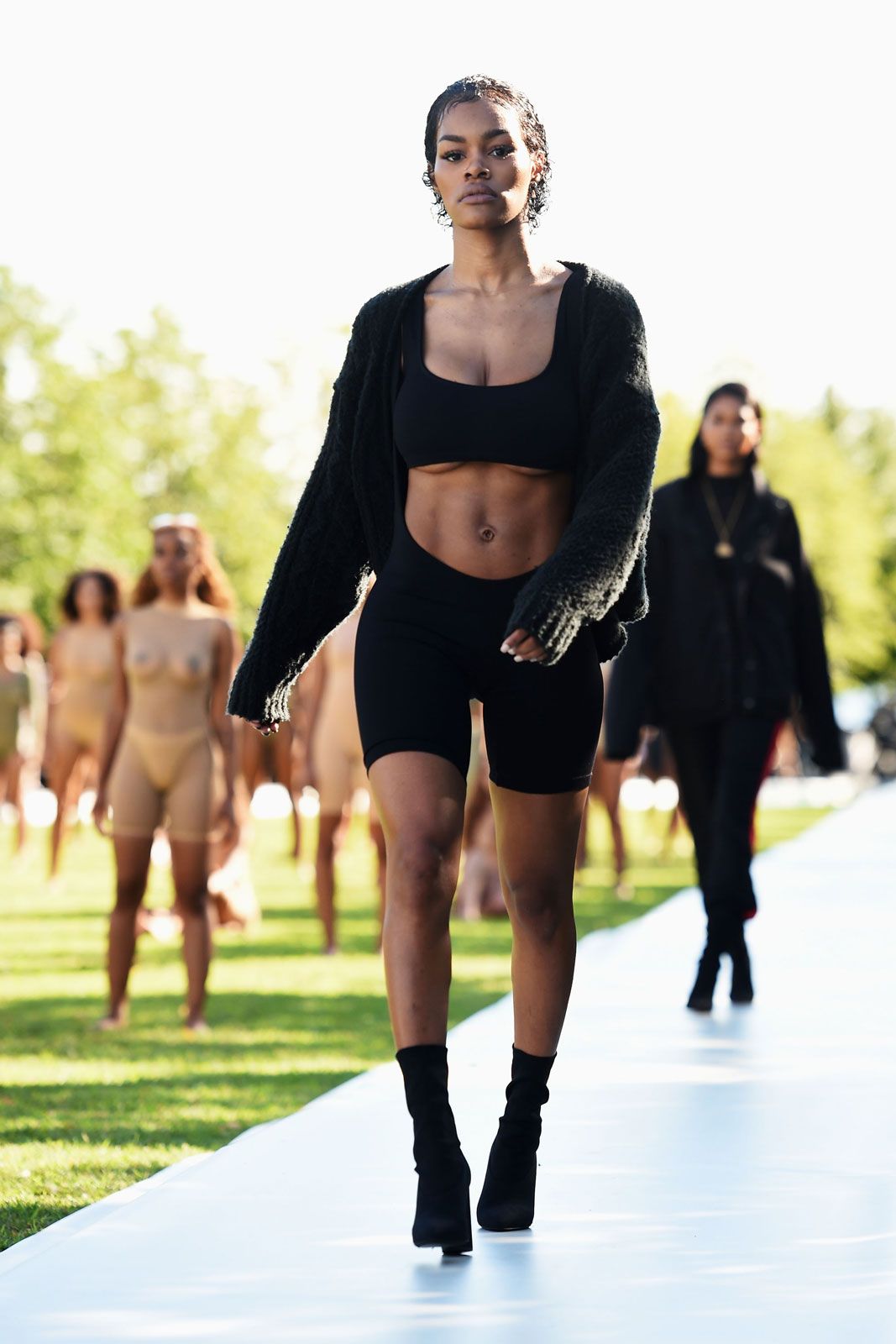 Teyana Taylor
We called her Fashion Week's MVP for some pretty obvious reasons, but we were truly impressed when Teyana Taylor debuted her collaboration with Reebok earlier this year. We're predicting an even stronger style showing next year.
Photo: Dimitrios Kambouris/Getty Images.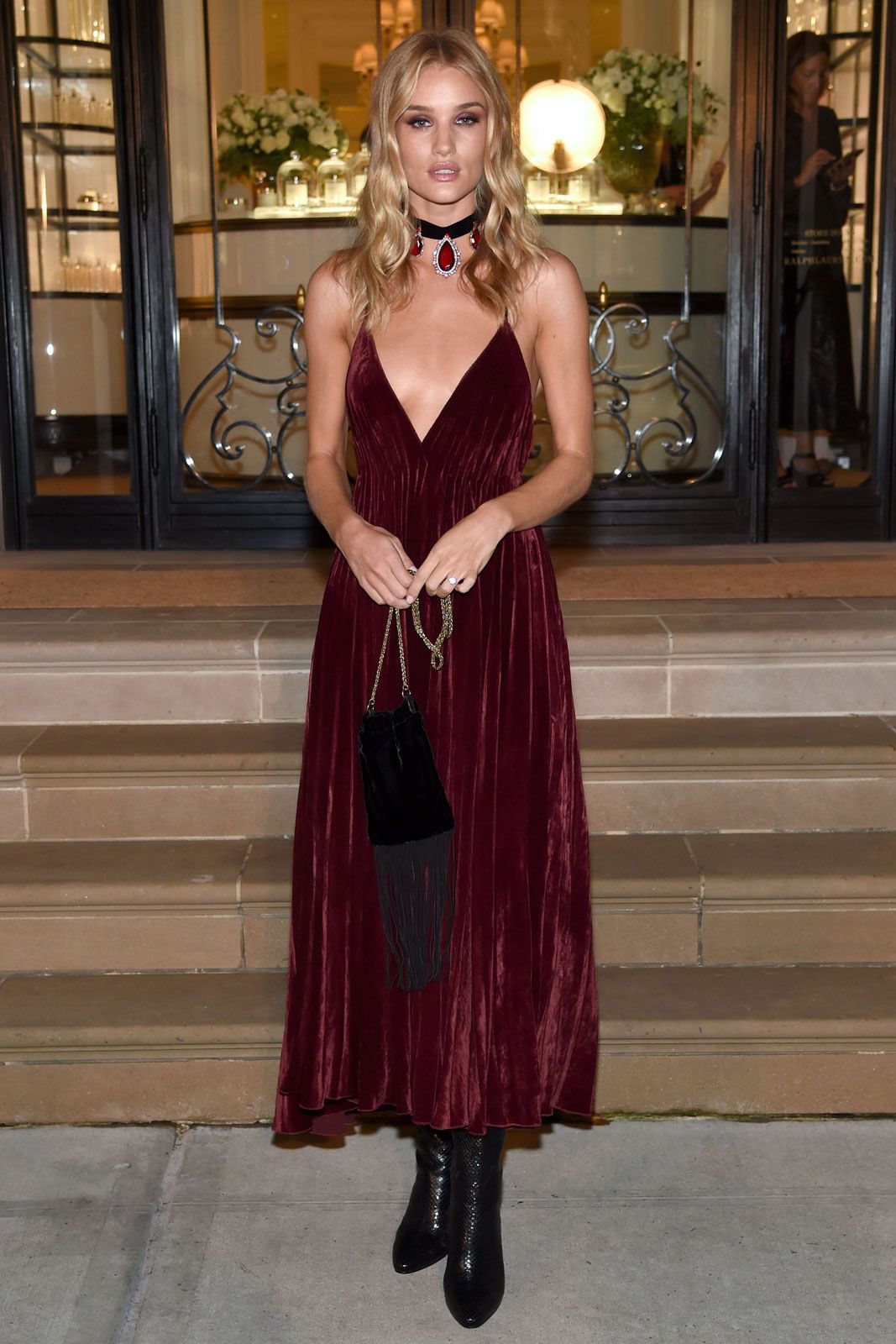 Rosie Huntington-Whiteley
If you know someone who looks as stylish walking in and out of an airport as Rosie Huntington-Whiteley, do let us know. Because this model seems to have it down pat.
Photo: Jamie McCarthy/Getty Images.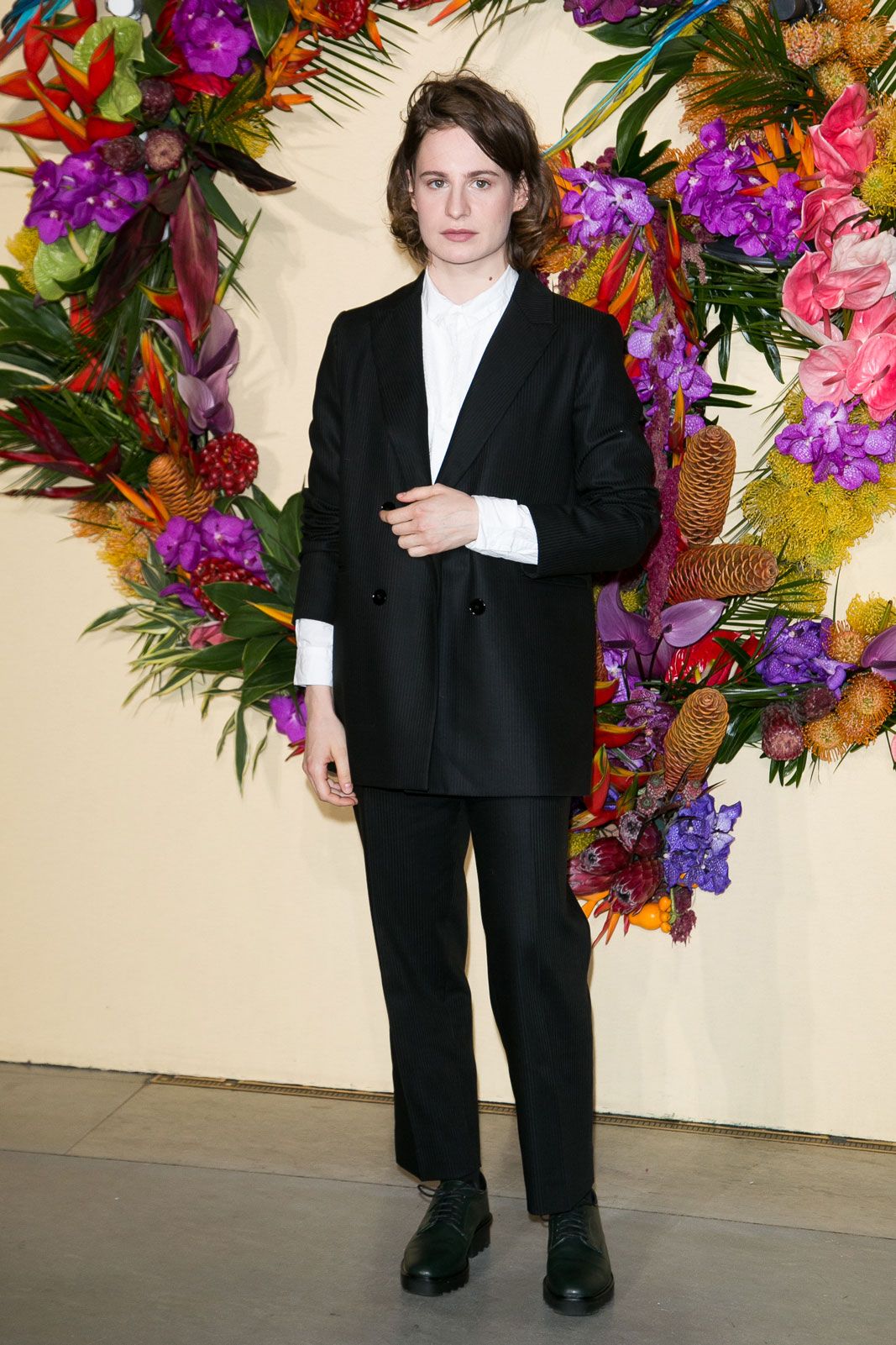 Héloïse Letissier
We love the French woman behind Christine and the Queens so much, we had to talk to her. On her personal style: "Fashion is the performance of your own identity through clothing."
Photo: Marc Piasecki/Getty Images.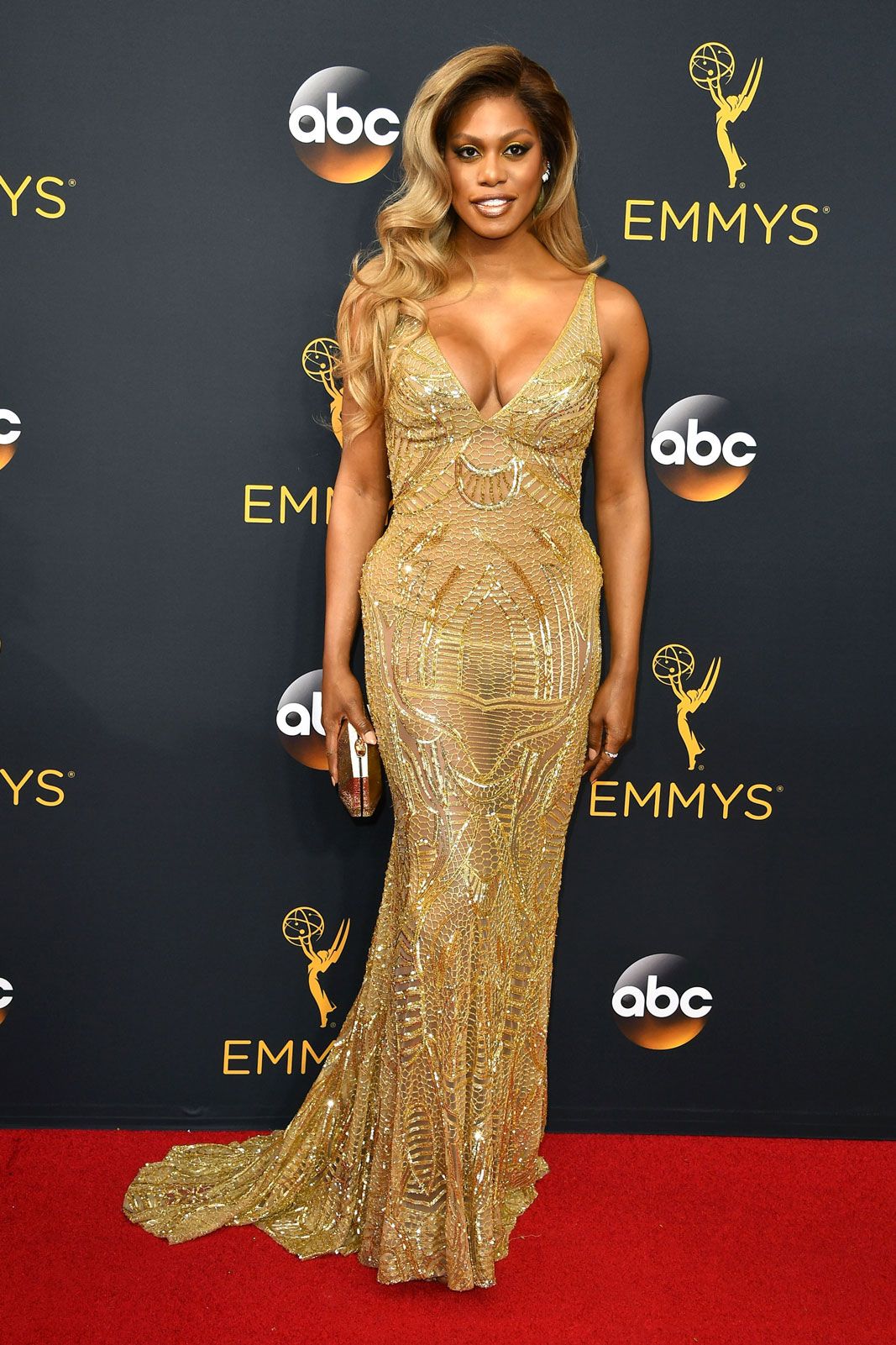 Laverne Cox
Did anyone catch this Emmy's moment when actress Laverne Cox looked like the actual award they give out? If there were statuettes given for impeccable taste, Cox could fill a cabinet.
Photo: Steve Granitz/Getty Images.

Bella Hadid
In what felt like a matter of minutes, model Bella Hadid has created an impressive following based solely on her street style. Now, she's so influential that she's got a collaboration up her sleeve set to debut next year. We can't wait.
Photo: Melodie Jeng/Getty Images.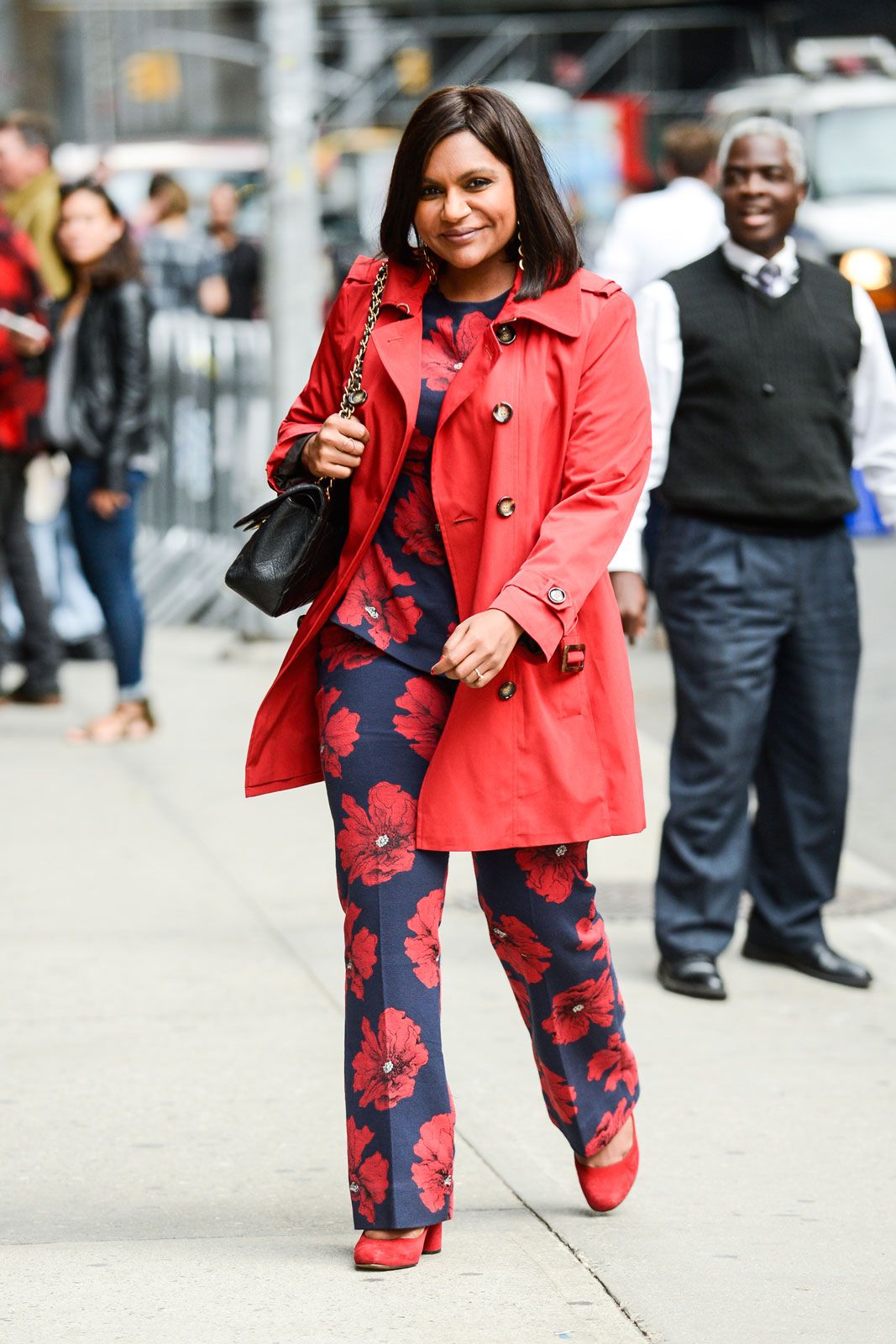 Mindy Kaling
What's better than being a wizard at head-to-toe prints? Being really funny while doing it. And if you're Mindy Kaling, you're a master at both.
Photo: Ray Tamarra/Getty Images.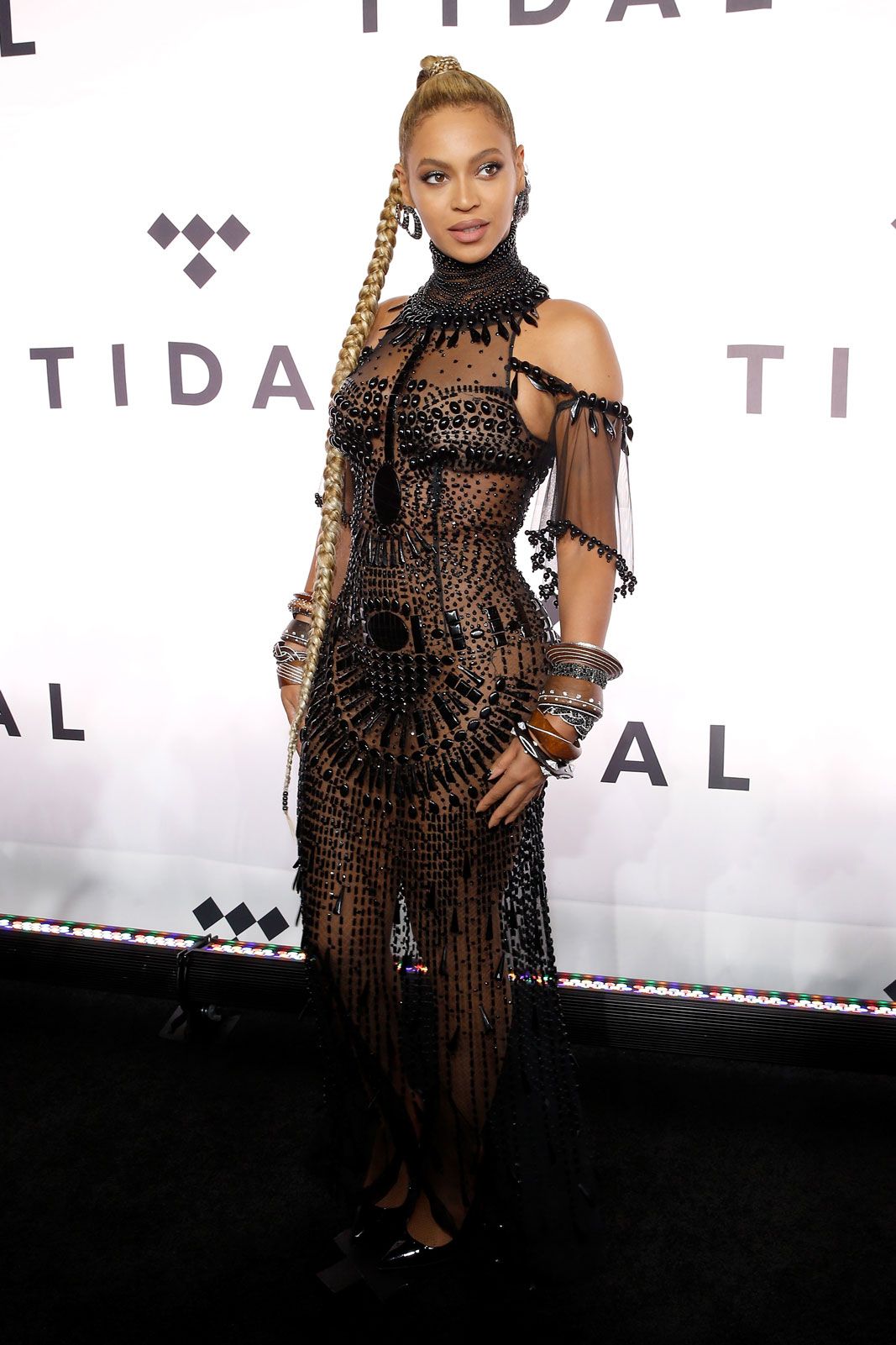 Beyoncé
Okay, so this one's pretty self-explanatory — right? It's globally understood that when it comes to fashion, Beyoncé can do no wrong (she's a queen, after all), and her nude dresses in 2016 were nothing short of pure magic.
Photo: John Lamparski/Getty Images.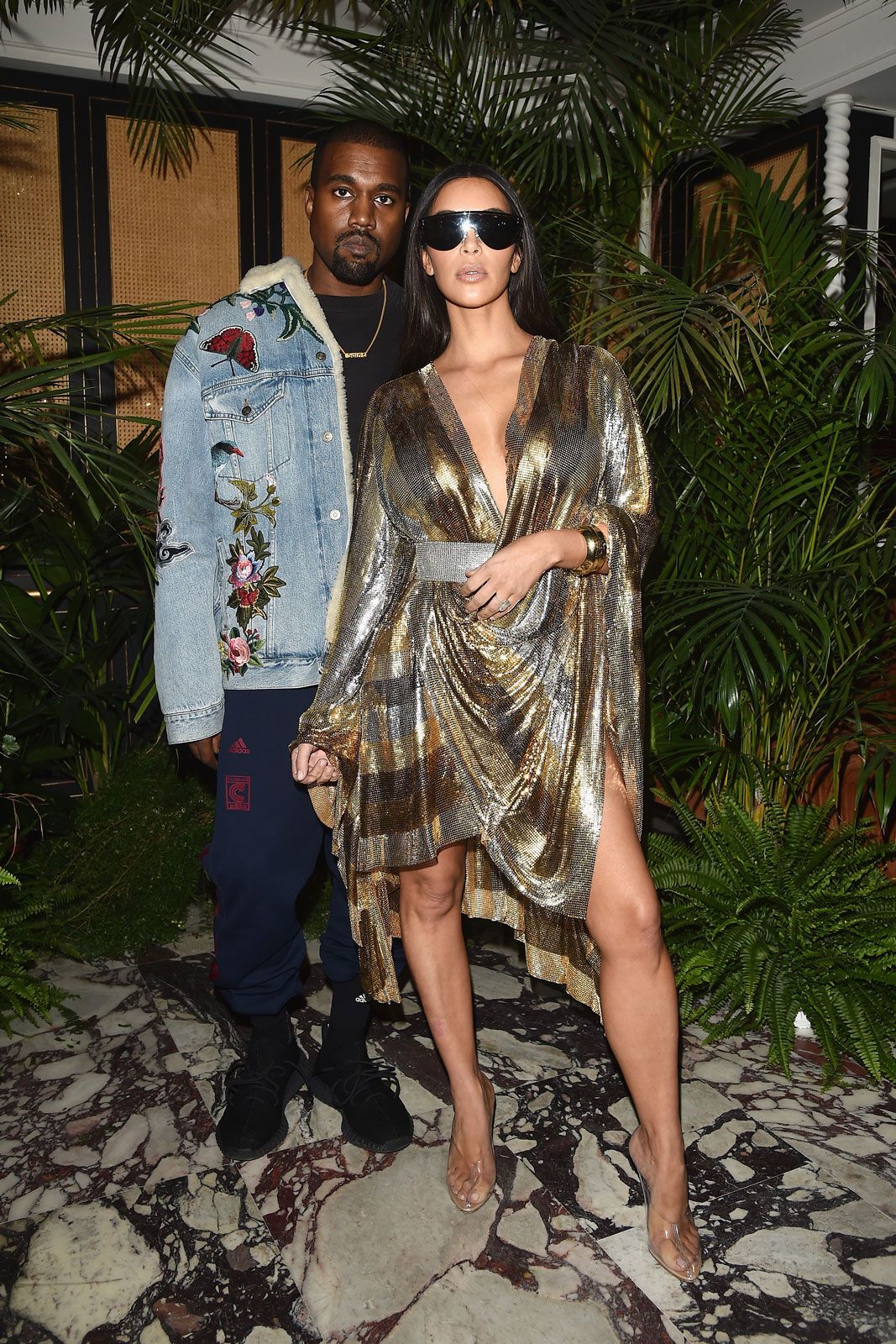 Kanye West & Kim Kardashian
These two have been earning their seats in the fashion industry since 2015, but 2016 is when they solidified their status as style icons. We're still not sure where the genius comes from, but we're pretty sure West would take credit for all of it.
Photo: Jacopo Raule/Getty Images.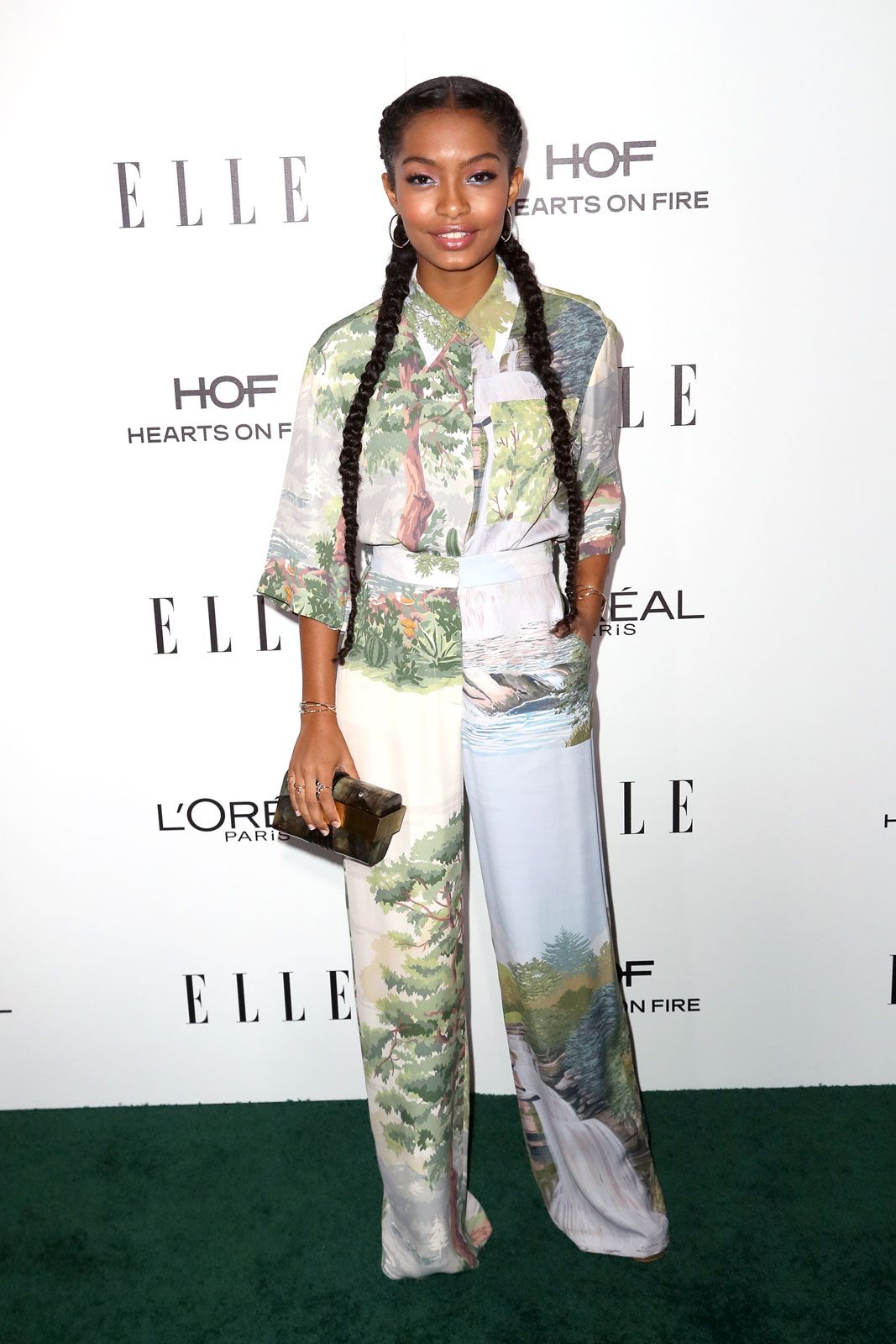 Yara Shahidi
Actress and Refinery29 contributor Yara Shahidi took our style radars by storm this year. A fierce voice during the election season, her on-and-off carpet get-ups were just as fearless.
Photo: David Livingston/Getty Images.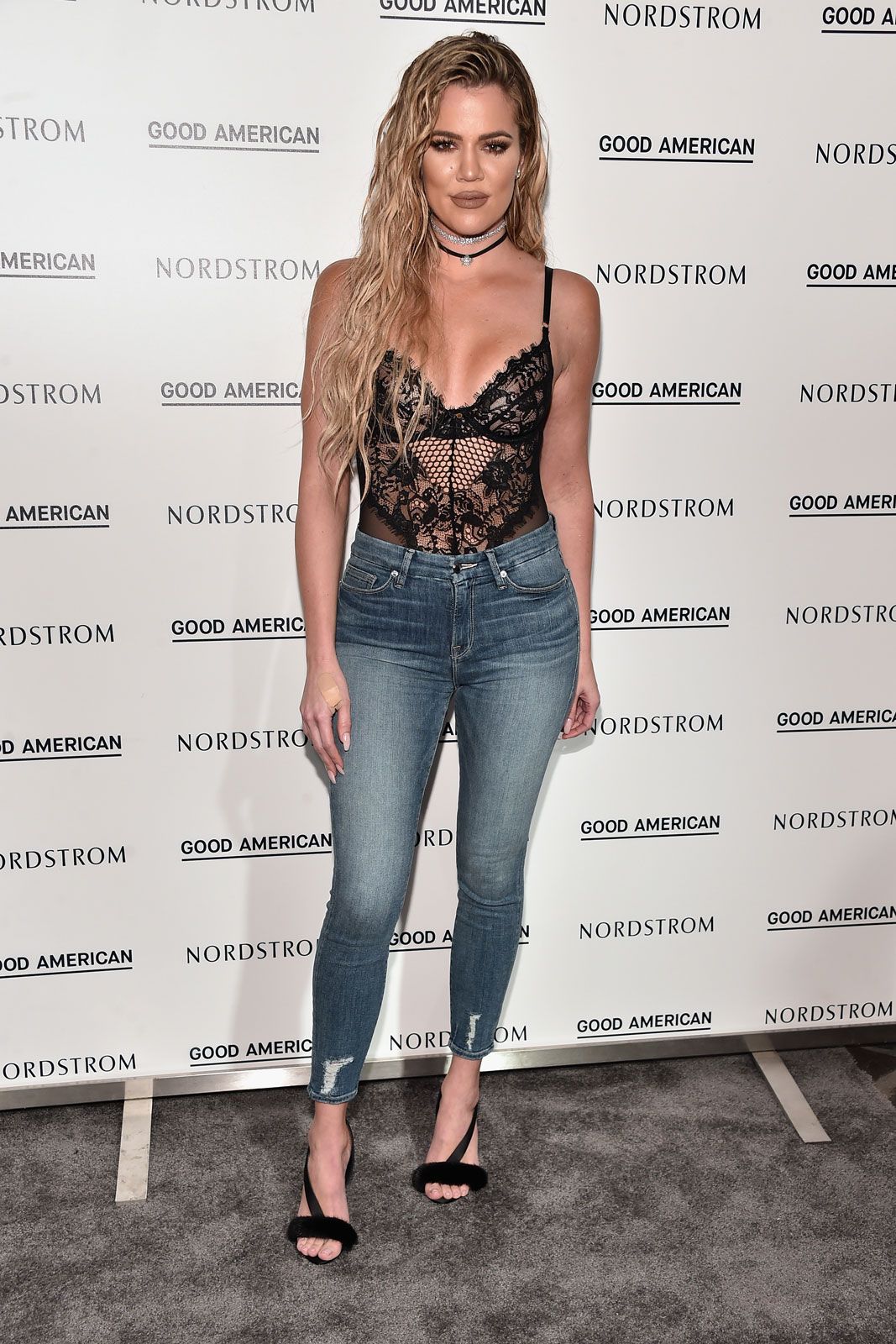 Khloé Kardashian
Oh, Khloé. From your potty mouth to your affinity for really big coats, what's not to love about you? And after selling over $1 million on Good American 's opening day, we expect even bigger things from this Kardashian sister in 2017.
Photo: Alberto E. Rodriguez/Getty Images.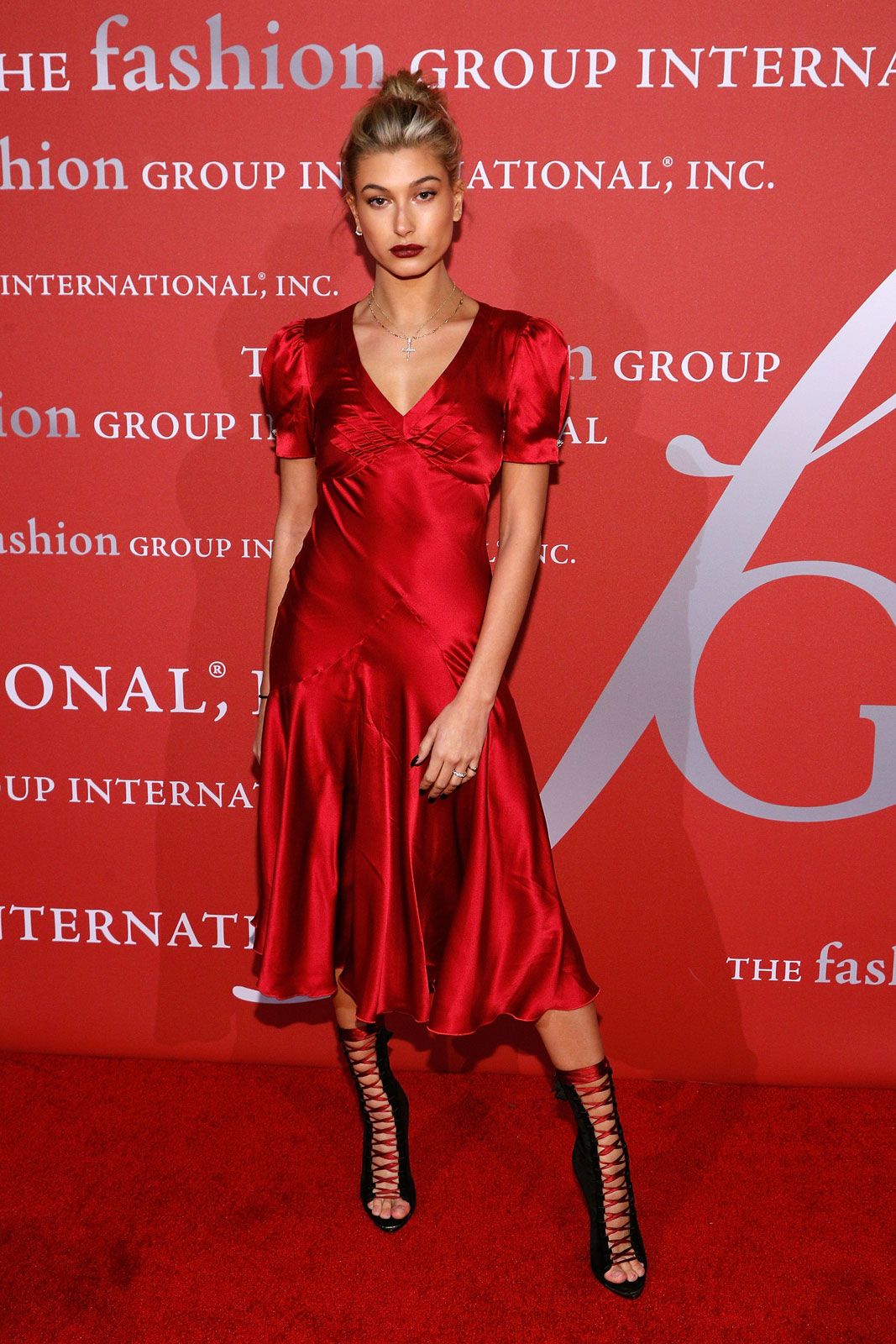 Hailey Baldwin
You know what? Hailey Baldwin worked really hard this year. And to maintain a style game as killer as hers takes c hutzpah (just check out those heels). We won't be surprised if this one's star rises even higher next year.
Photo: Taylor Hill/Getty Images.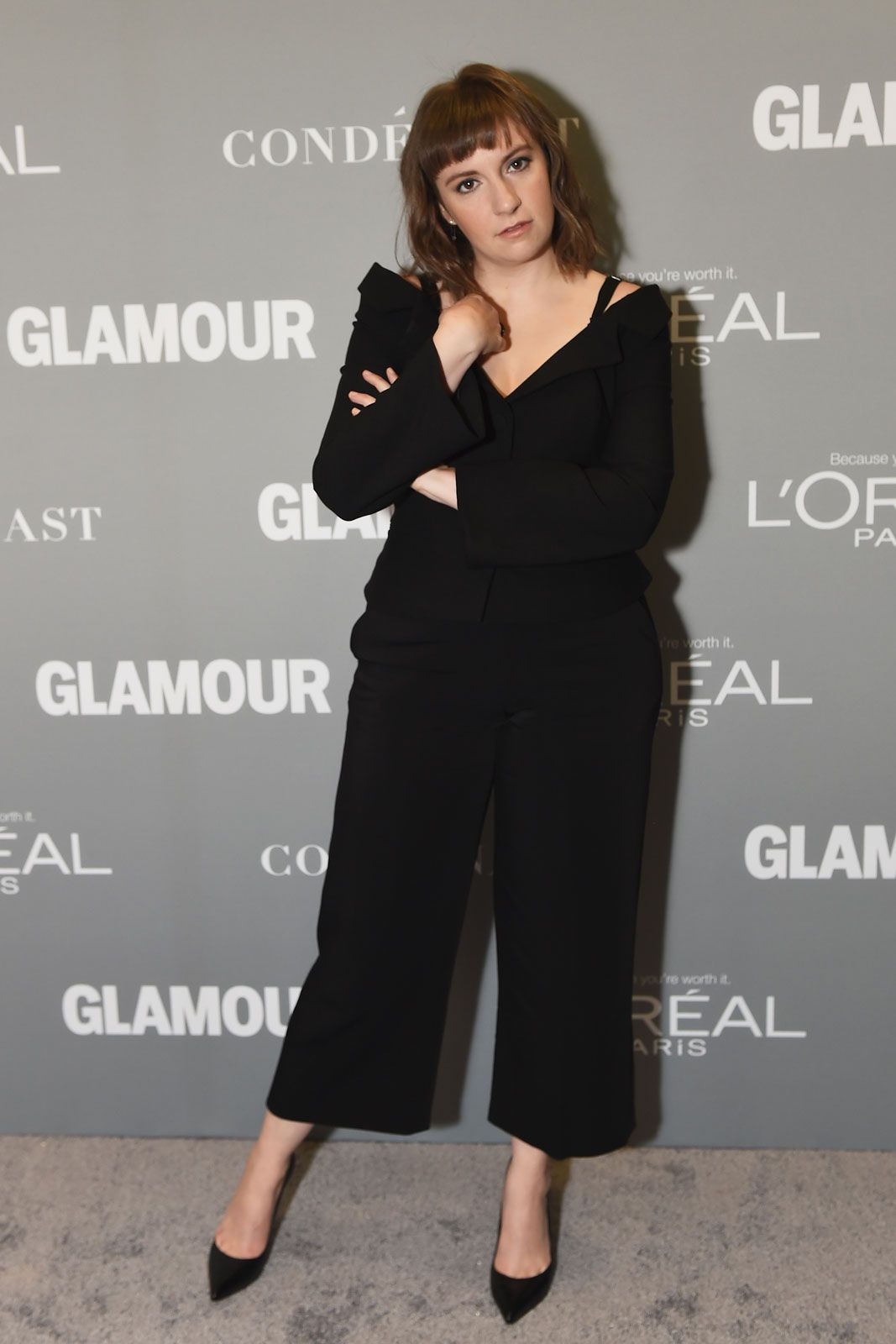 Lena Dunham
If ever there was a rule breaker as badass as someone like Gwen Stefani or Vivienne Westwood, it's Lena Dunham. Her style choices in 2016 made us think about trends differently, and if that's not cause for applause, we don't know what is.
Photo: Emma McIntyre/Getty Images.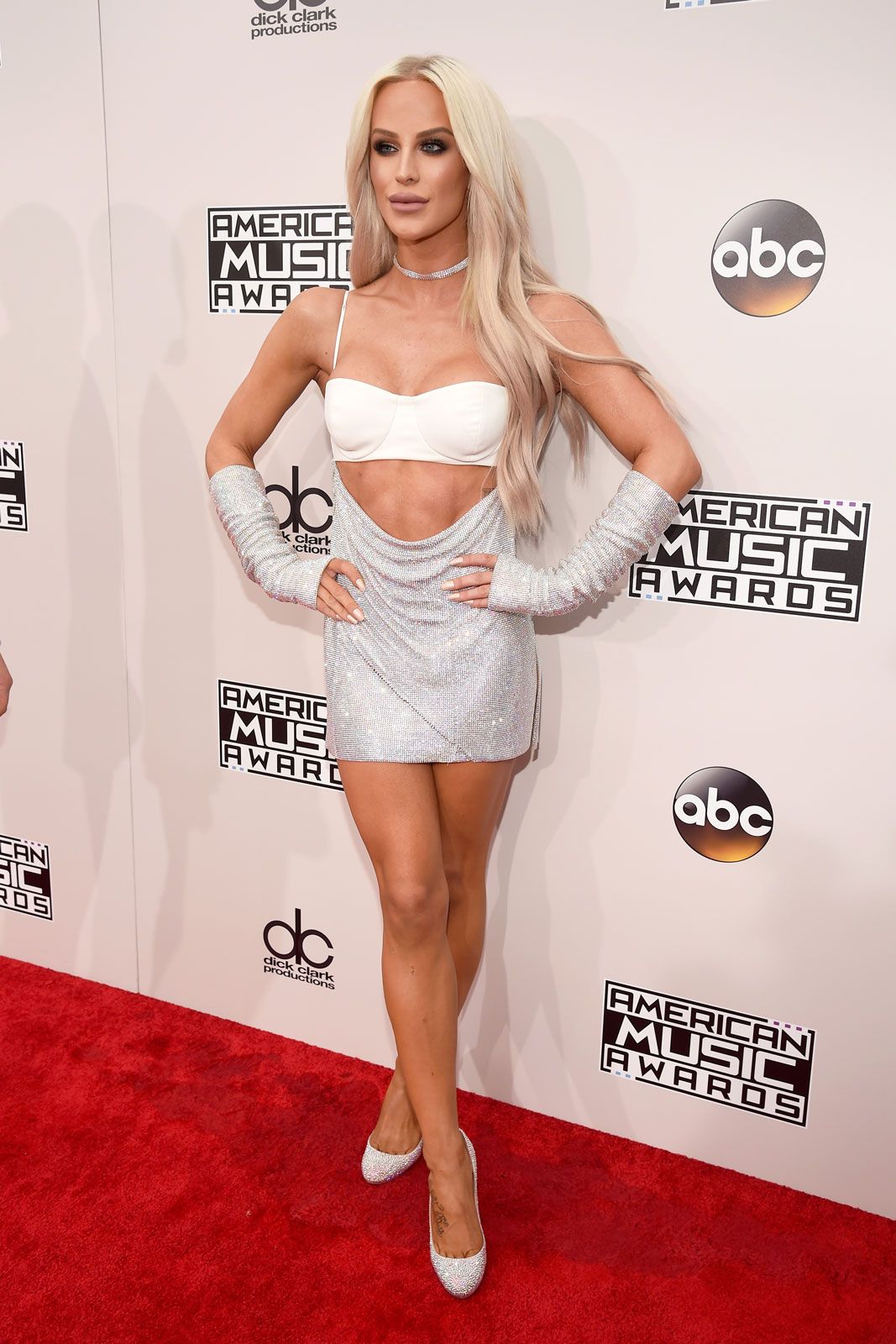 Gigi Gorgeous
YouTube star and trans activist Gigi Gorgeous came into her own this year, which made for one street style win after another. A favorite of Refinery29, Gorgeous is primed to win over our hearts (and Instagram feeds) yet again come 2017.
Photo: Kevin Mazur/AMA2016/Getty Images.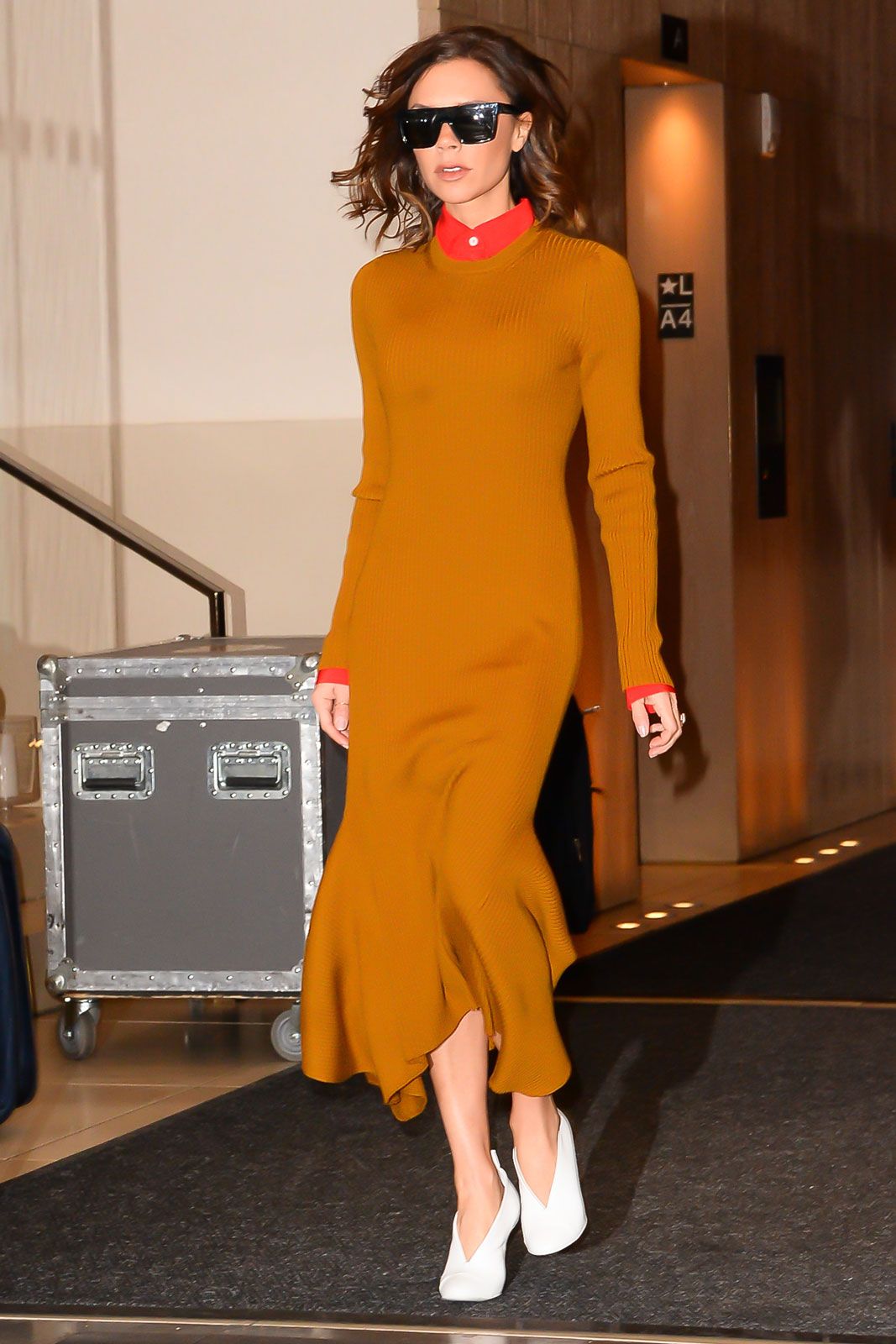 Victoria Beckham
Whether she's waiting for an Uber or Damn, Daniel ing the hell out of all of us, designer Victoria Beckham has flawlessly lived up to her Posh Spice stage name. Oh, and look who just received her OBE award from the Queen herself for her contributions to the world of style (and charity)?
Photo: Raymond Hall/Getty Images.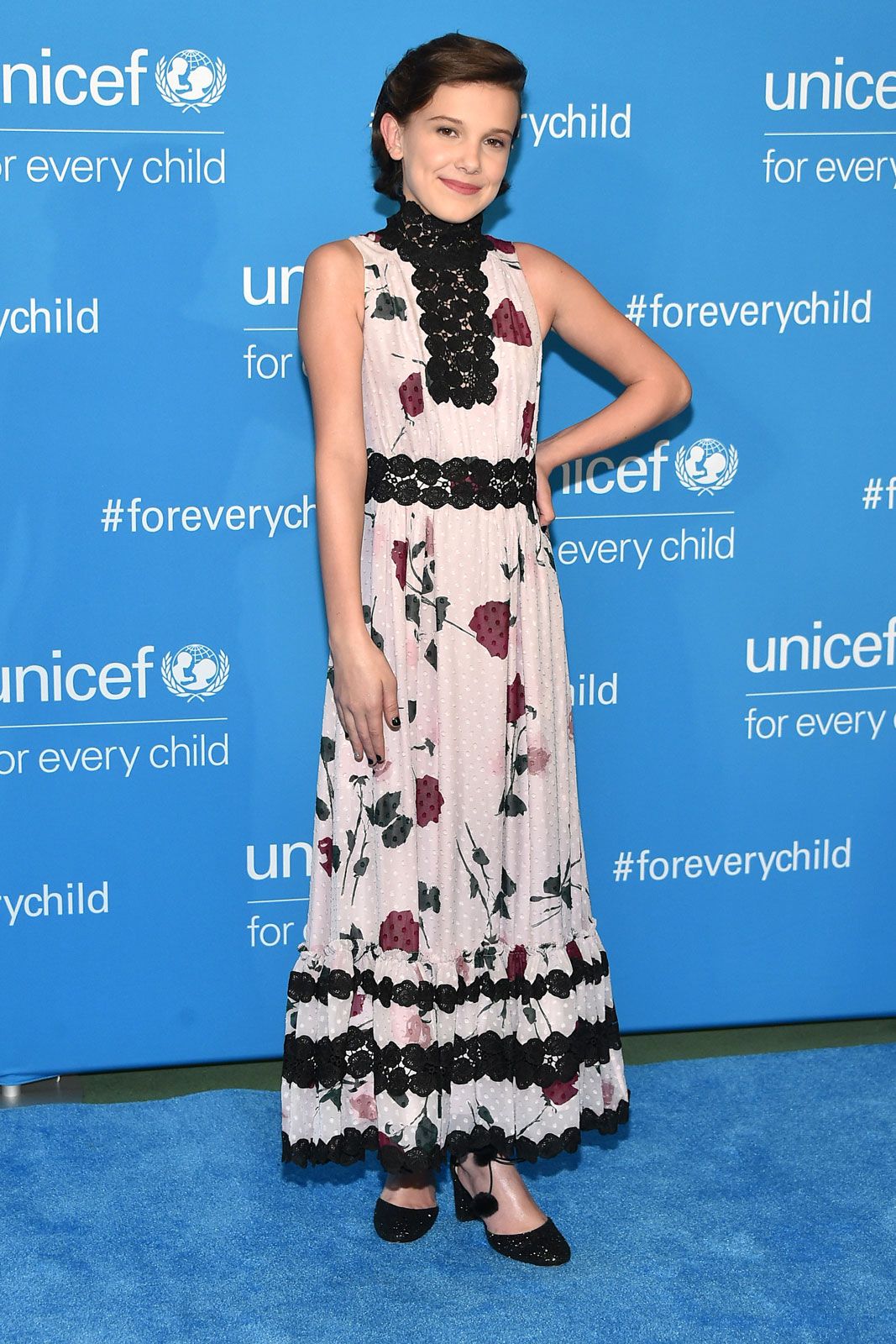 Millie Bobby Brown
Look, you know it, we know it, everyone knows it: The cast of Stranger Things charmed us all this year. But it's Millie Bobby Brown's red carpet appearances that continue to impress us. What other 12-year-old do you know who wears Red Valentino?
Photo: Mike Coppola/Getty Images.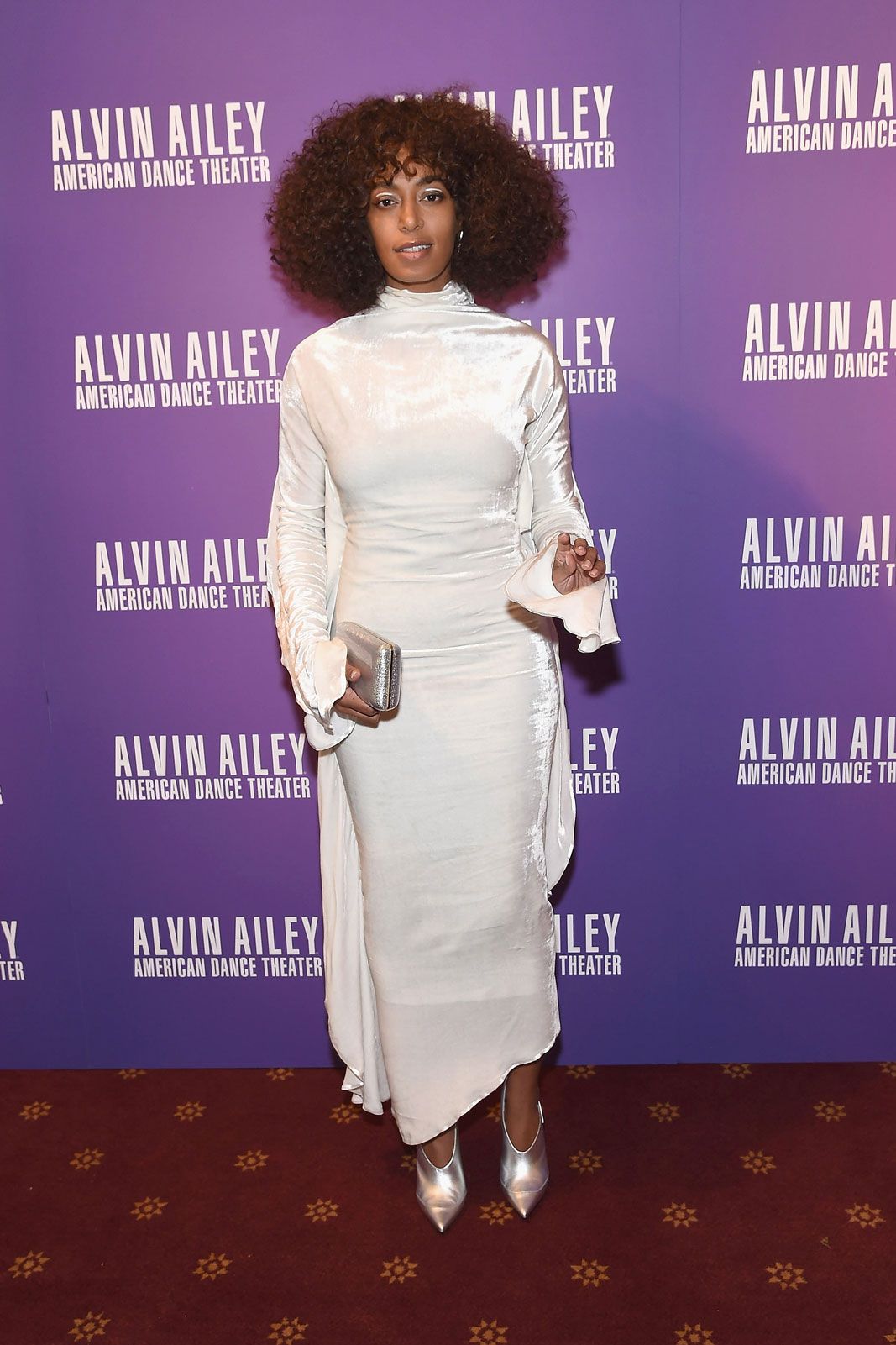 Solange Knowles
Solange, Solange, Solange…do you ever have a bad day? Come on, where are the jeans? The sneakers? We're only kidding. Your monochrome looks could brighten up the dreariest of seasons, and we'll always be here for it.
Photo: Gary Gershoff/Getty Images.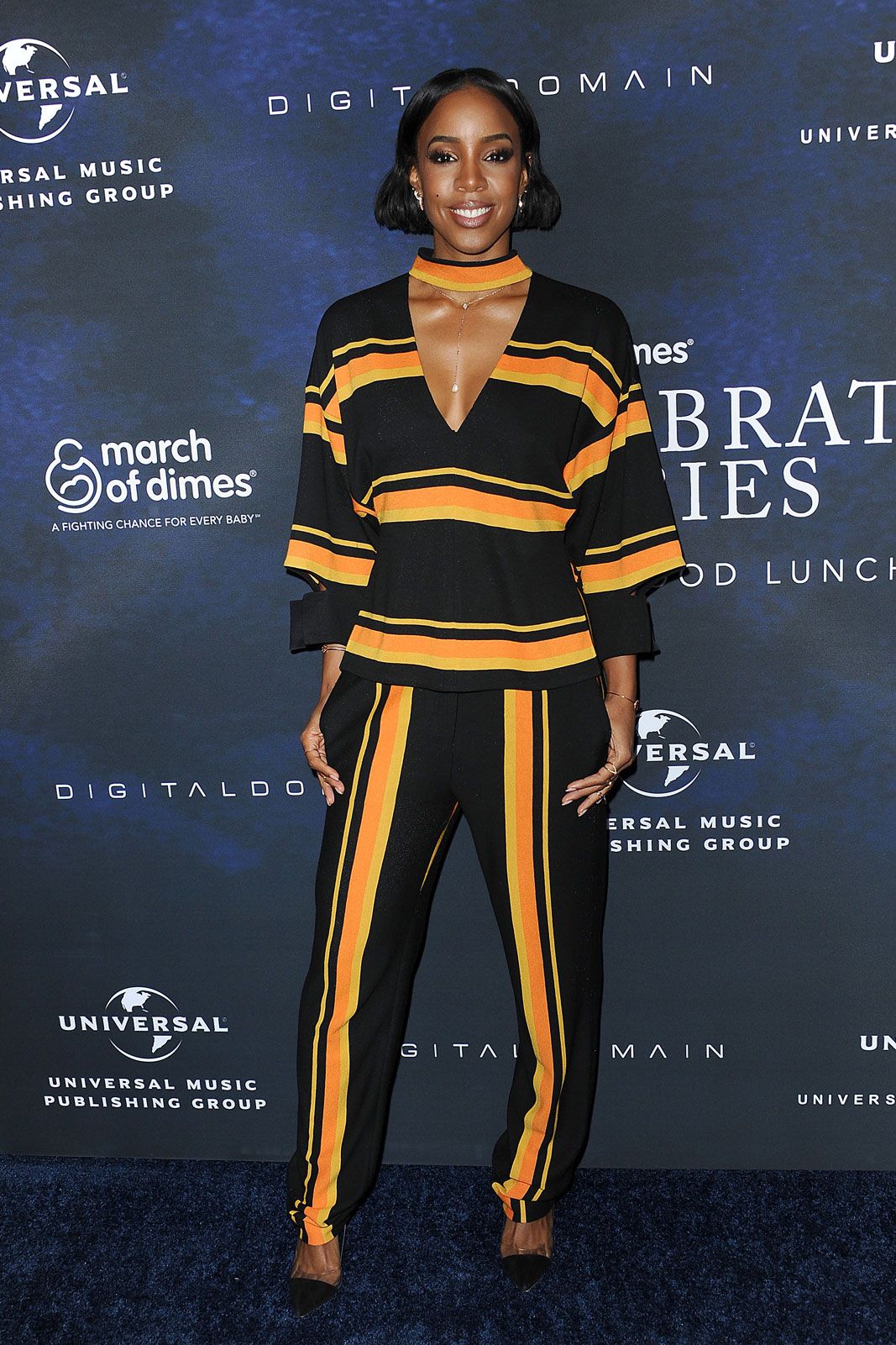 Kelly Rowland
Whoever said you can't pull off contrasting stripes in the same outfit has clearly never met Kelly Rowland. The flawless Destiny's Child member-gone-solo revved up her street style in a big way this past year, so let's stop sleeping on this one in 2017.
Photo: Jason LaVeris/Getty Images.
Click HERE to read more from Refinery29.



Loading ...