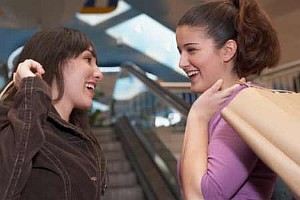 You can publish this article on your website as long as you provide a link back to this page.
This article was last updated on April 16, 2022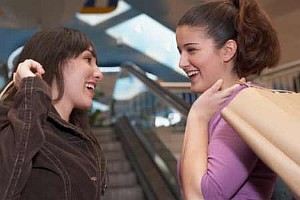 Trendilious is the way to go in college. The best news is that making a statement does not always need to come expensive. With some handy style tips you can create your own special wardrobe, which is not only affordable to maintain but also high on the season's style mantra.
So, here's reason enough to take advantage of the short break you have right now. Get on the phone with your best friend and chalk out a style plan. Keep a small budget in hand and list out what ensembles do you truly like to sport. Is it the casual tees and jeans or something more ethnic? Primping in front of the mirror with the 'gelled-look' or the lean-mean Christian Bale look? Since fashion mantra tends to change every season, there could be some anxiety in your mind to keep up with the trends. But designers including Narendra Kumar Ahmed, Manisha Malhotra and Anamika Khanna maintain that it's comfort, which should be an utmost priority.
Do not try and ape the look from the glossy fashion magazines, they caution. Mumbai weather is more or less temperate round-the-year, so choose clothes, which do not make you look over-dressed.
COLOUR ME RED: The colours that we choose to wear can add that zing to a dull day. Rightly so as designer Arshiya Fakih spells out oranges and greens as the fashion colours this season. "Style is three-pronged this season. Guys and girls can either wear neutral colours, or combine them (blues and whites) with neon accented shoes or bags or else wear a complete bright ensemble. Also, grey has become the new black. So, try the African look with African tribal prints that are very popular."
Denims win a round of approval with designer duo Rajesh and Anirban. They point out, "Fitted clothes look great. Tunics and capris are extremely hot this season and denims are a cult classic. Even skirts are fine, although the ghagra skirt is completely out." Archana Kochchar roots for the layered look. "The quintessential denim is a must for any college student. Jeans with a layered top – spaghetti with a top looks very good. Focus on blues, whites and pastels."
ACCESSORISE WELL: Accessories are that magic wand that can transform a simple outfit into dazzling one. Take a walk on the Pali Hill or the Fashion Street in town and take a pick of colourful, chunky accessories within Rs 100. Anirban says, "A colourful belt teamed with a simple shirt can add volumes to a girl's appeal. Also, go for shiny patent leather instead of metallic-toned bags or shoes. Neon and opaque bags are a good option, says Arshiya Fakih.
GO NATURAL: For many, college becomes a playground for experimentation with our looks. So, you end up seeing a fair share of make-up disasters in the campus. Archana Kochchar says, "A bit of lip gloss and kohl eyes can add a dash of colour to a humid or rainy day." Rajesh and Anirban also believe in the clean look with a plain eyeliner and lip gloss. Light make-up always looks the best.