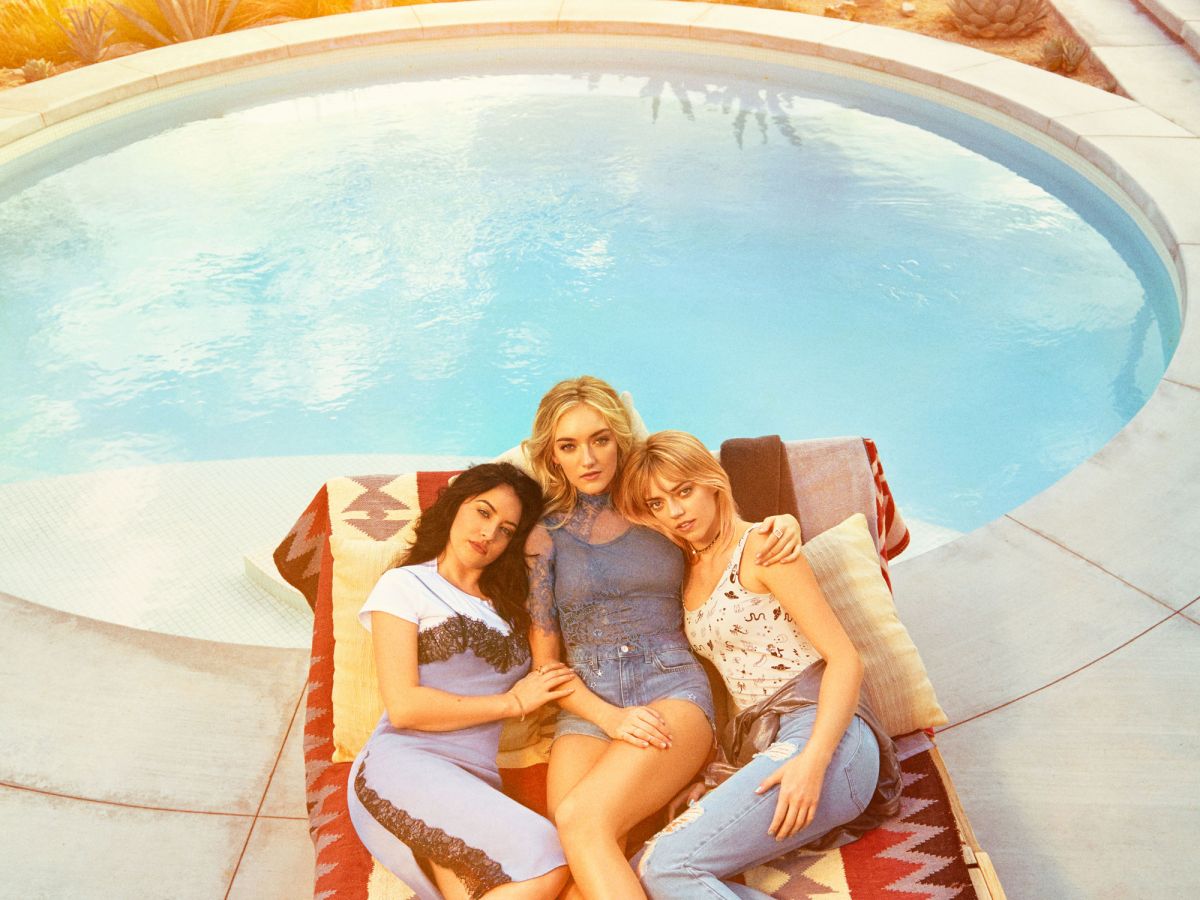 Photo: Courtesy of H&M.
It might feel a bit early to be thinking about sunnier, alfresco concert-apropos days of spring and summer (especially for those of us on the Northeast that are just thawing out post-storm Niko). But H&M is already in a Coachella state of mind, and their forthcoming collection themed around the popular music festival will have you even more anxiously awaiting warmer, jorts and sleeve-free worthy temps. (Whether or not you're a past or present Coachella attendee.)
The retailer tapped a multitalented family act to star in the collection's campaign: The Atomics, a.k.a. Lucky Blue Smith, Pyper America Smith, Daisy Clementine Smith, and Starlie Cheyenne Smith. On the fashion front, you've most likely seen Lucky Blue and Pyper America on various runways, in numerous campaigns, and posing on various step-and-repeats, including at their inaugural Met Ball last year (where they were, in fact, decked out in H&M). This year, the sibling music act is playing Coachella for the first time. It'll also be Starlie's first time attending Coachella, and Lucky's first festival, ever.
For H&M's campaign focused on the California-based festival, the foursome recorded a cover of The Grass Roots' "Let's Live For Today" and shot a music video, set in a sundrenched midcentury modern abode. The Atomics, all attired in looks from the H&M Loves Coachella collection, are first spotted jamming out in the garage before they haul their instruments up a mountain for a bit of outdoor crooning (with a very striking backdrop), followed by some romping around back at the house and in the pool.
The collection will be available online and in select stores on March 23rd in the U.S. and March 30th globally, with prices ranging from $5.99 to $49.99. And while The Atomics won't arrive in Indio, Calif. until April, they'll be doing a free performance at H&M's Times Square store in NYC on March 16th (where a couple of fans will get to hang with the sibling act pre-performance). Check out the full video, below, and then click through for some looks from the collection, plus the Smith siblings' take on festival style and more.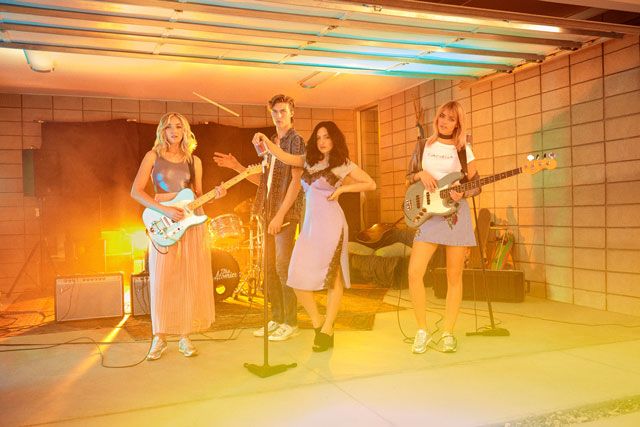 How would you each describe your on-stage fashion choices?
Pyper: "It's very inspired by our music, so it's a little bit rock 'n' roll and just kind of wild, but still very polished. We like to coordinate a little bit, but we each have our own individual styles."
Starlie: " My personal style onstage is sexy and fun, I like to wear sparkles, I like to be dramatic, I like my big jackets."
Daisy: "I love ties, button-up shirts, and cool blazers. I like to wear stuff that's feminine and sexy, but feels a little bit masculine, too, with a sort of a vintage vibe."
Lucky: "My style is modern retro. I'll wear black skinny jeans, a white button down shirt opened up, or a cool vintage blazer."
Photo: Courtesy of H&M.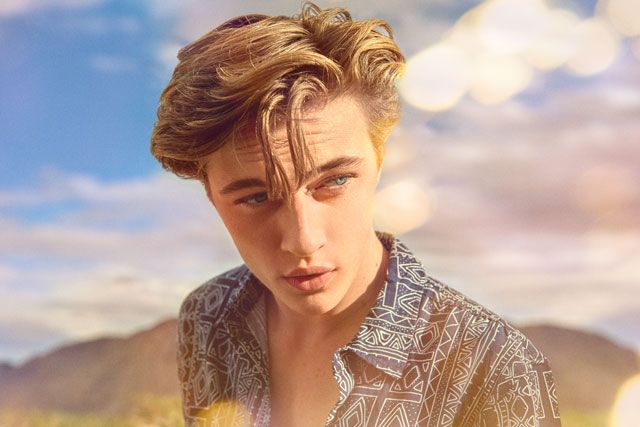 How does H&M's Coachella collection reflect the ways fashion and music are intertwined?
Lucky: "It's great how fashion and music are so closely connected these days. Fashion has always been important in music, but today I think style makes people feel a bigger connection with music than ever…In the end, it's all about creativity, and really being yourself."
Photo: Courtesy of H&M.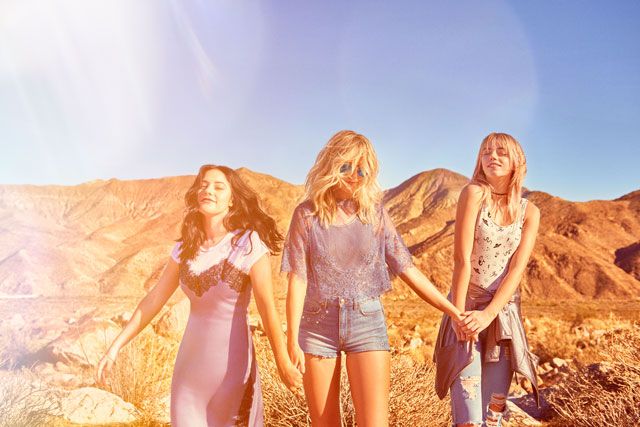 What are your thoughts on what people typically wear to Coachella?
Pyper: "It's the epitome of summer; it's just about being free. You can kind of wear whatever you want. When I was at Coachella, I saw a lot of people with very cool accessories, or minimal clothing. Everyone just decks themselves out, or really just doesn't wear much, which I think is awesome."
Daisy: "I think it's so cool, because people can sometimes be afraid to take risks when they're dressing themselves for everyday life. I love dressing up, I love Halloween, and I love that Coachella is just something that gives people freedom to wear whatever they want, and just have fun with it."
Starlie: "I think with Coachella you can really over-accessorize. You can take so much time with your nails, jewelry, and shoes; or even try henna tattoos or fishnets."
Photo: Courtesy of H&M.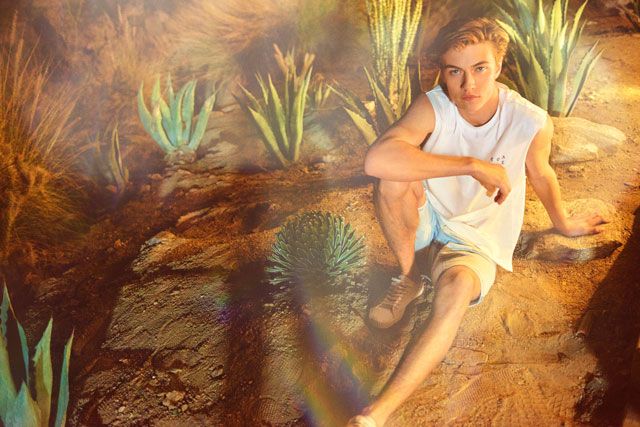 Do you have a pet peeve about what people wear to festivals?
Lucky: "I have no clue because I've never been to a music festival!"
Daisy: "Me neither; I feel like the only thing that would not make sense to me is if [an outfit] is so crazy that you can't function. What's the point, then?"
Photo: Courtesy of H&M.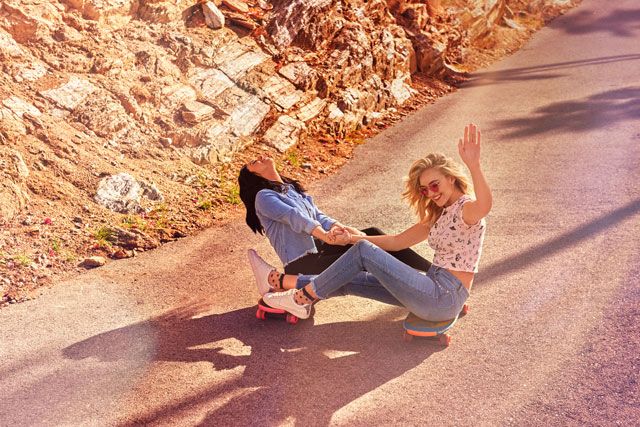 Has being in a band influenced your personal style?
Daisy: "The more I've gotten into music, the more I want to dress up to play…Personal style, like music, can be a pure form of self-expression. I also find that on an almost subconscious level, whatever music I'm listening to or working on influences what I wear that day. If I'm on an Elvis and Buddy Holly kick, which tends to happen quite frequently, I'm always wearing something that feels more retro or doing my makeup vintage-inspired. And if I am working on something that feels more rock or punk, I'm all about a smudgy, smoky eye and edgier outfits.
Lucky: "I don't see any difference between my musical style and my personal style. They're very much the same…I see anything creative as an expression of my personality, whether it's the music that I play or the clothes that I wear."
Photo: Courtesy of H&M.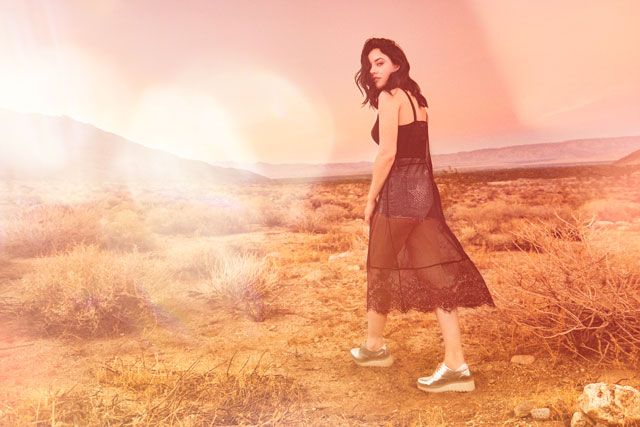 What are your favorite H&M Loves Coachella items?
Starlie: "I love the black catsuit because it's so easy to wear and the style is all about the freedom of the festival. And I also love the sheer black lace dress (pictured), with a bodysuit underneath. It's both feminine and cool."
Daisy: "The metallic silver bodysuit is so comfortable. I love the lacy shirt, because that blue is the dreamiest color; I love how you can layer it with so many different things. And embroidered denim is a trend I'm always going to be so into."
Pyper: I love all the accessories, like the star and moon hair clips, and the chokers with studs or stars. They're perfect finishing touches."
Lucky: "I like the printed short-sleeve shirt; it's a really cool design, and it's easy to wear. It's something that I'd wear at the festival, and also all through the summer. The faded denim is great, and the shorts are perfect for the desert heat."
Photo: Courtesy of H&M.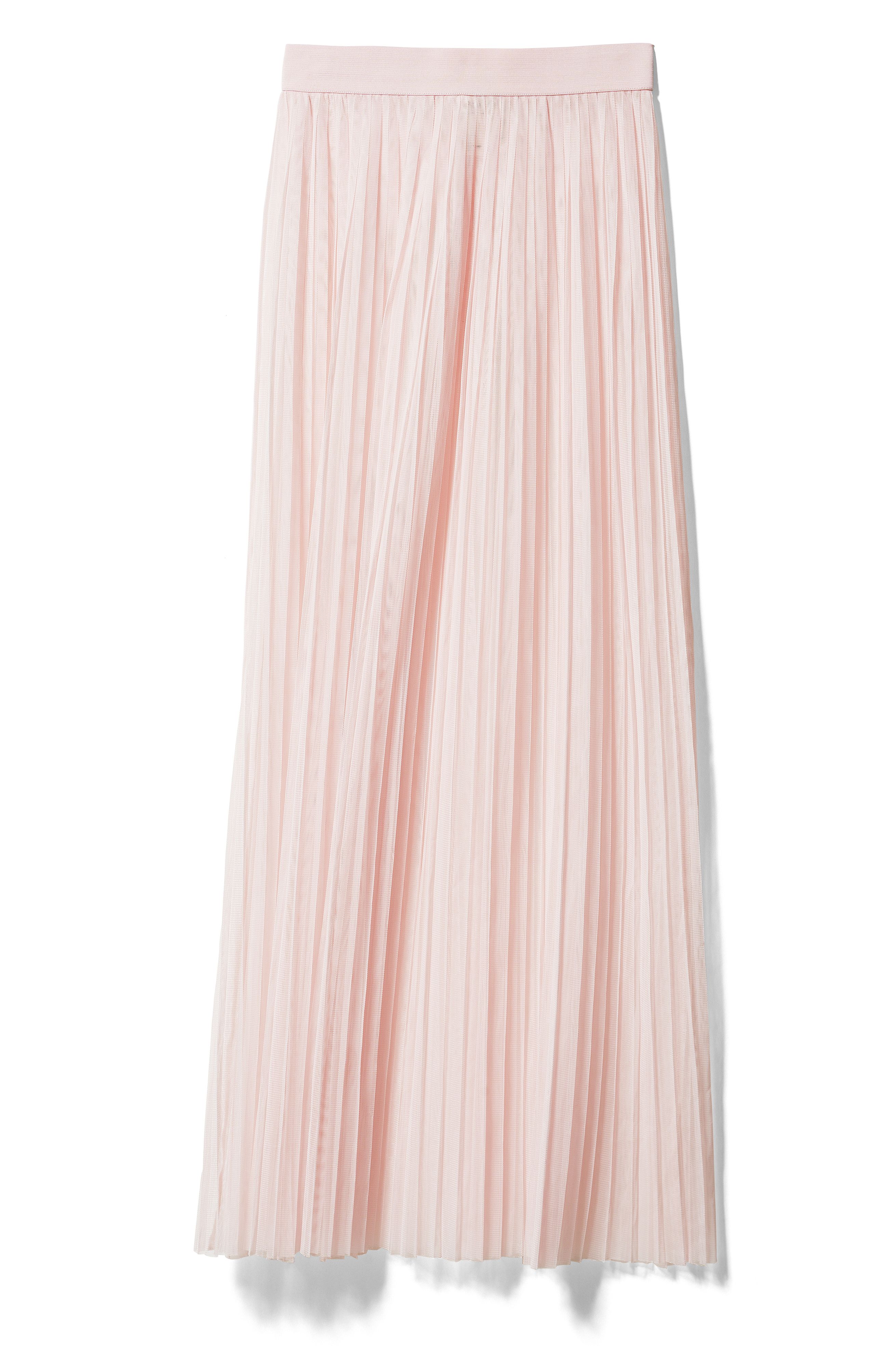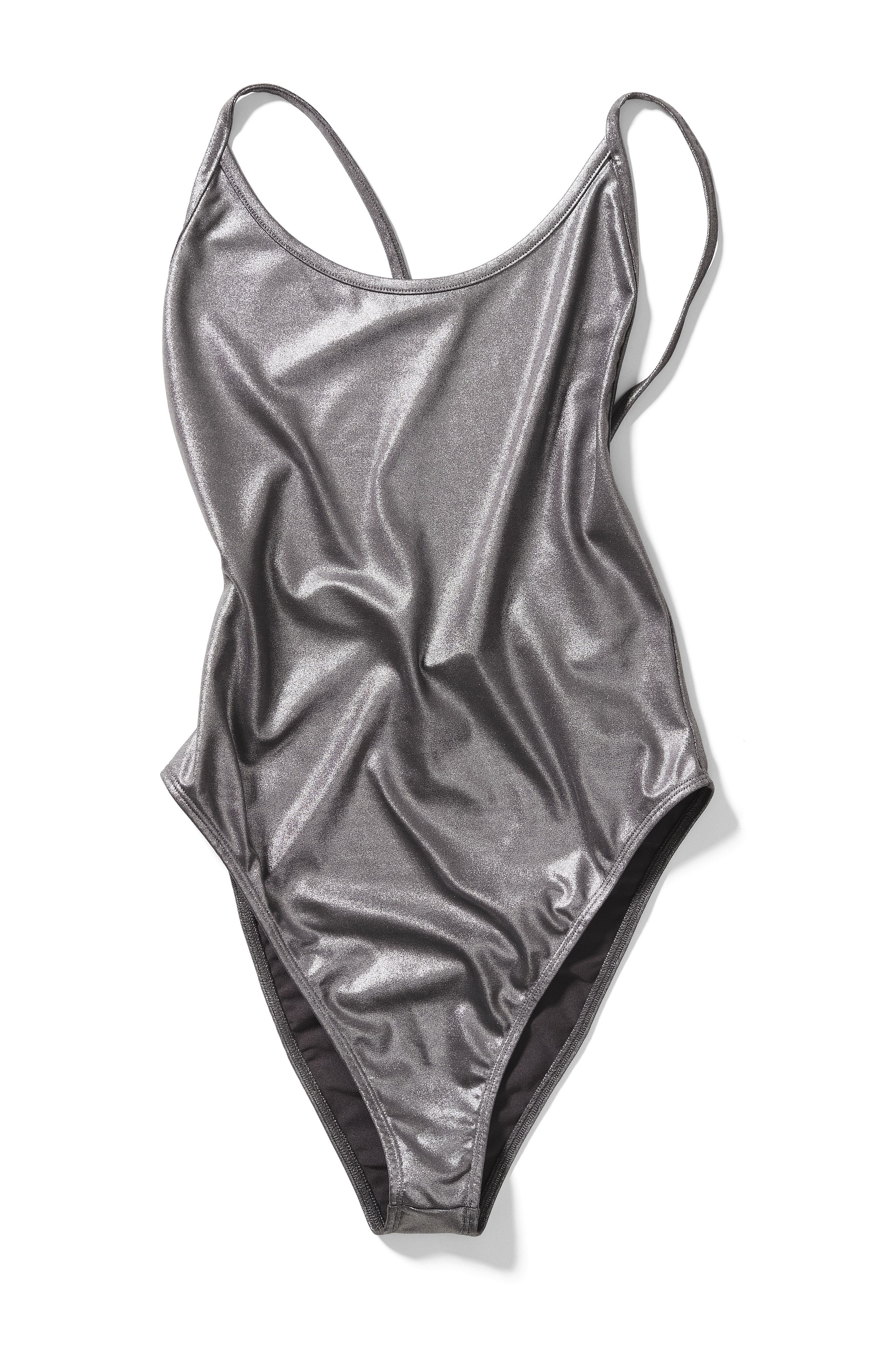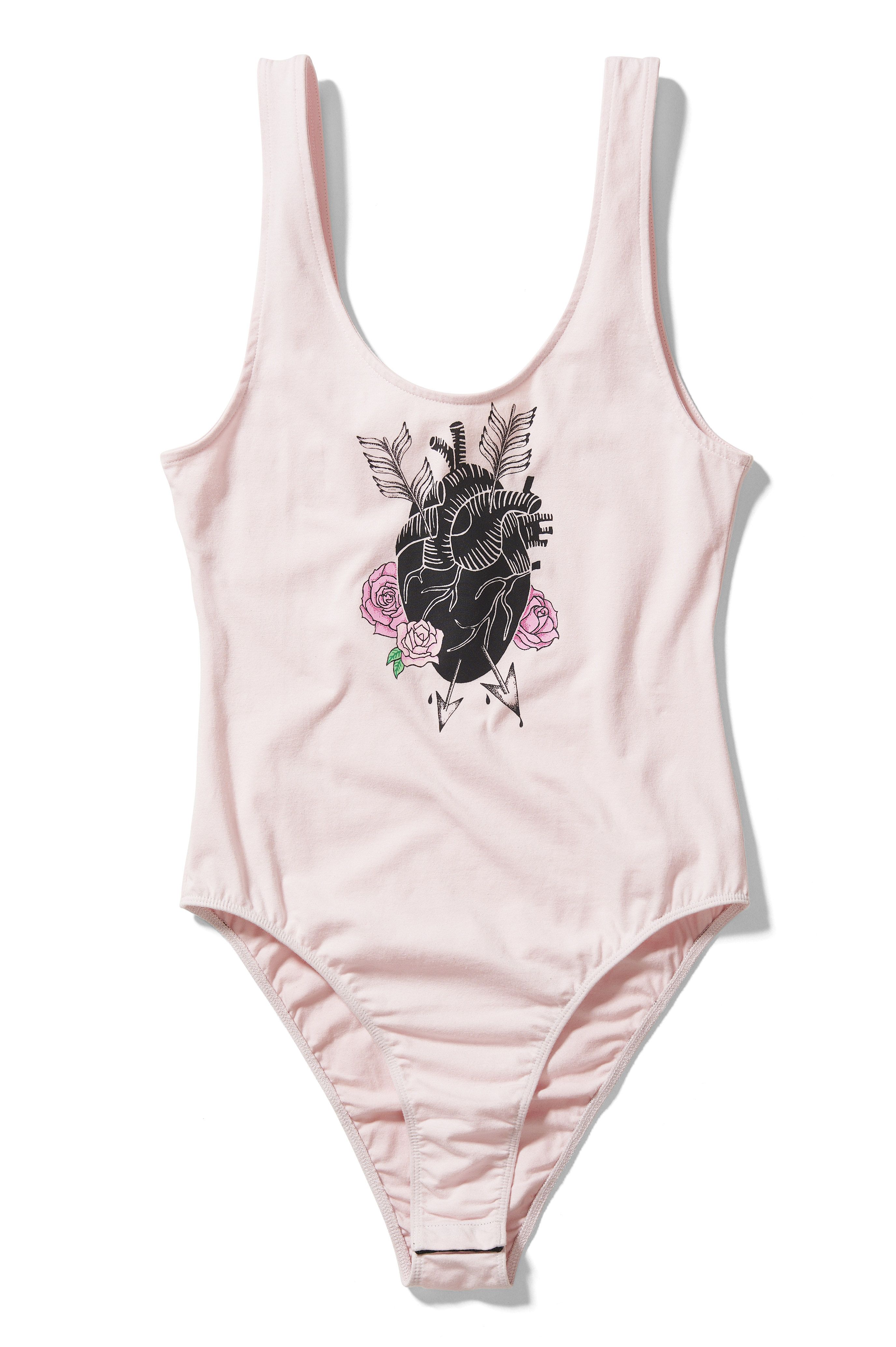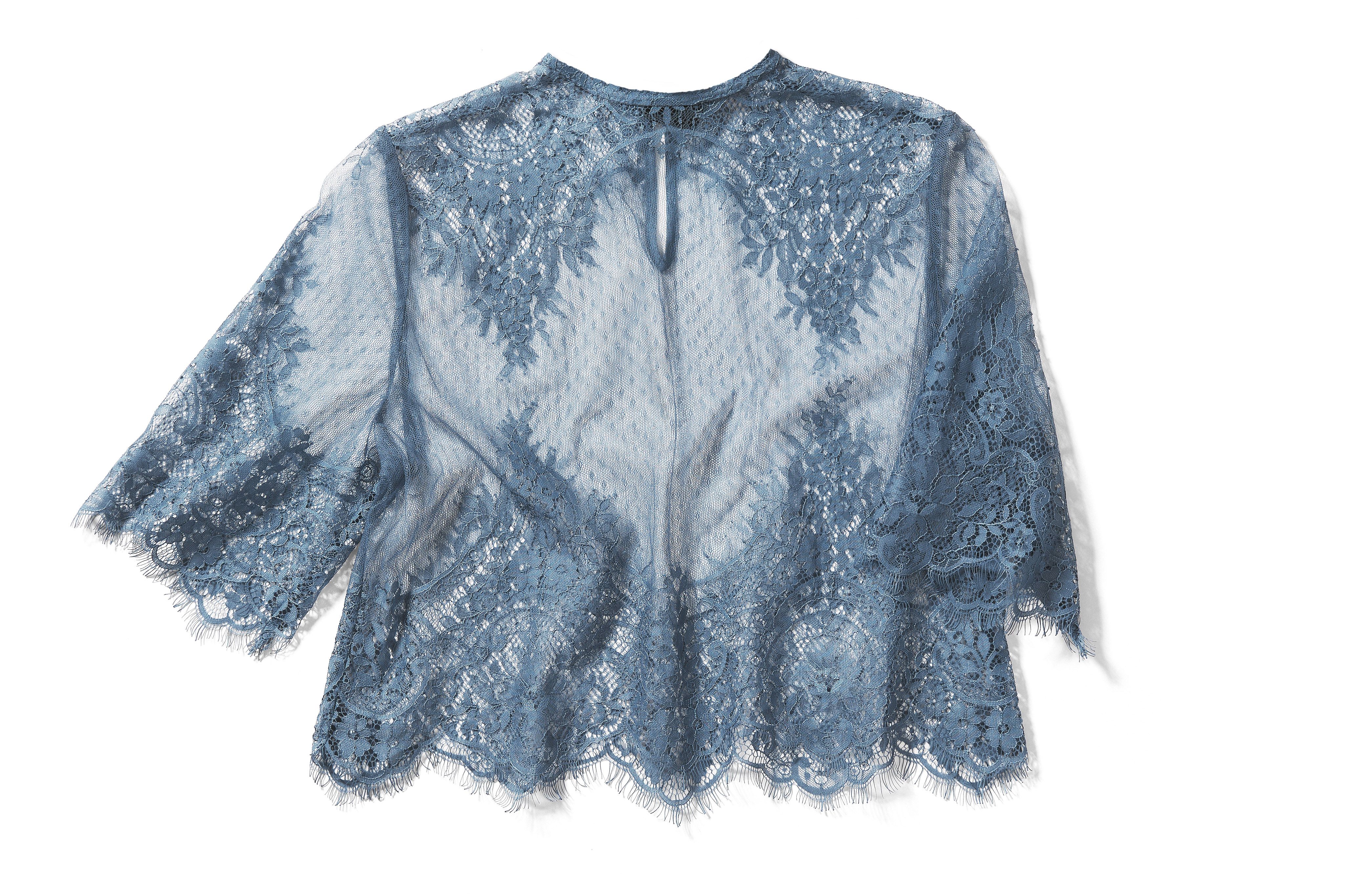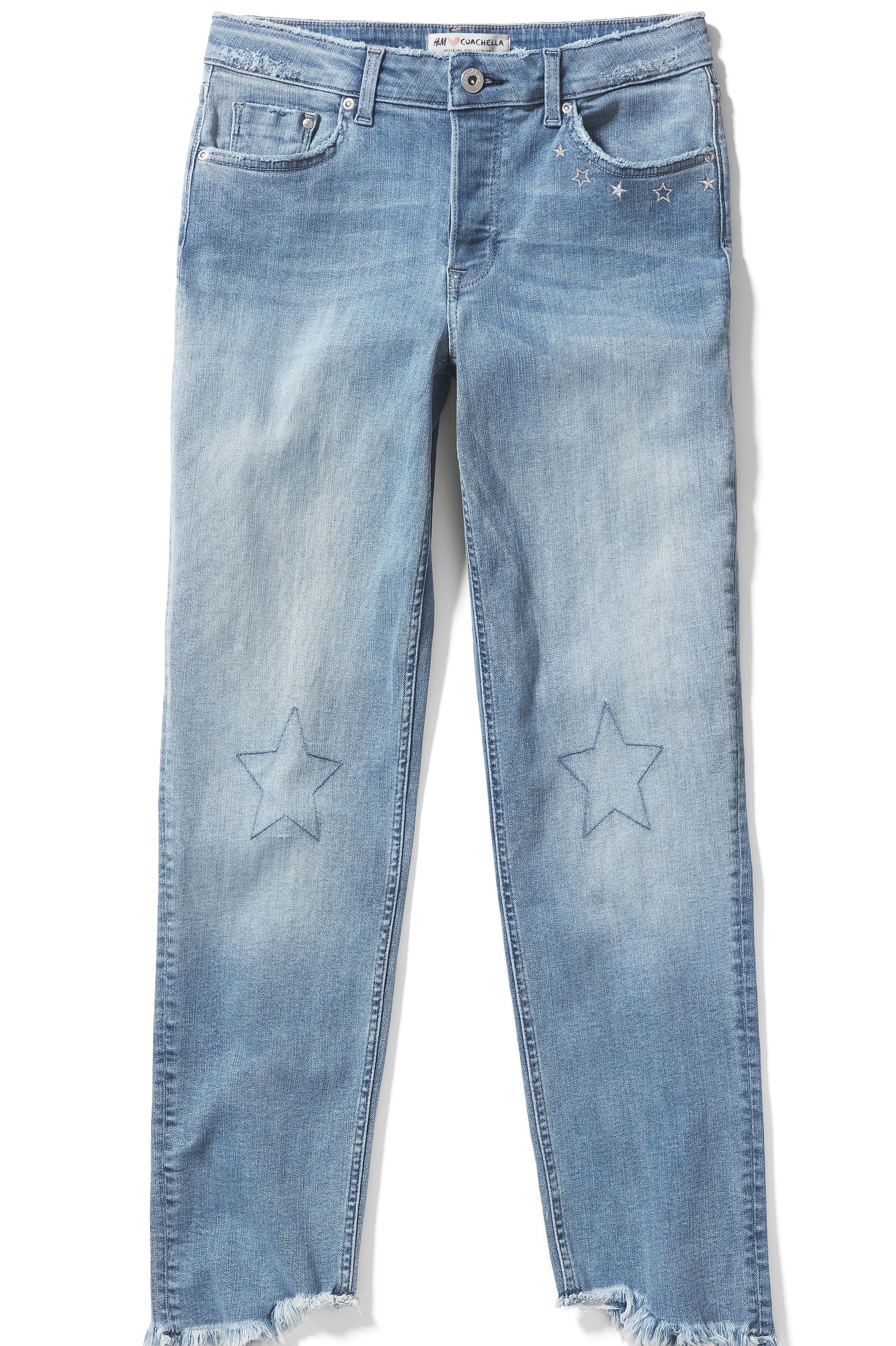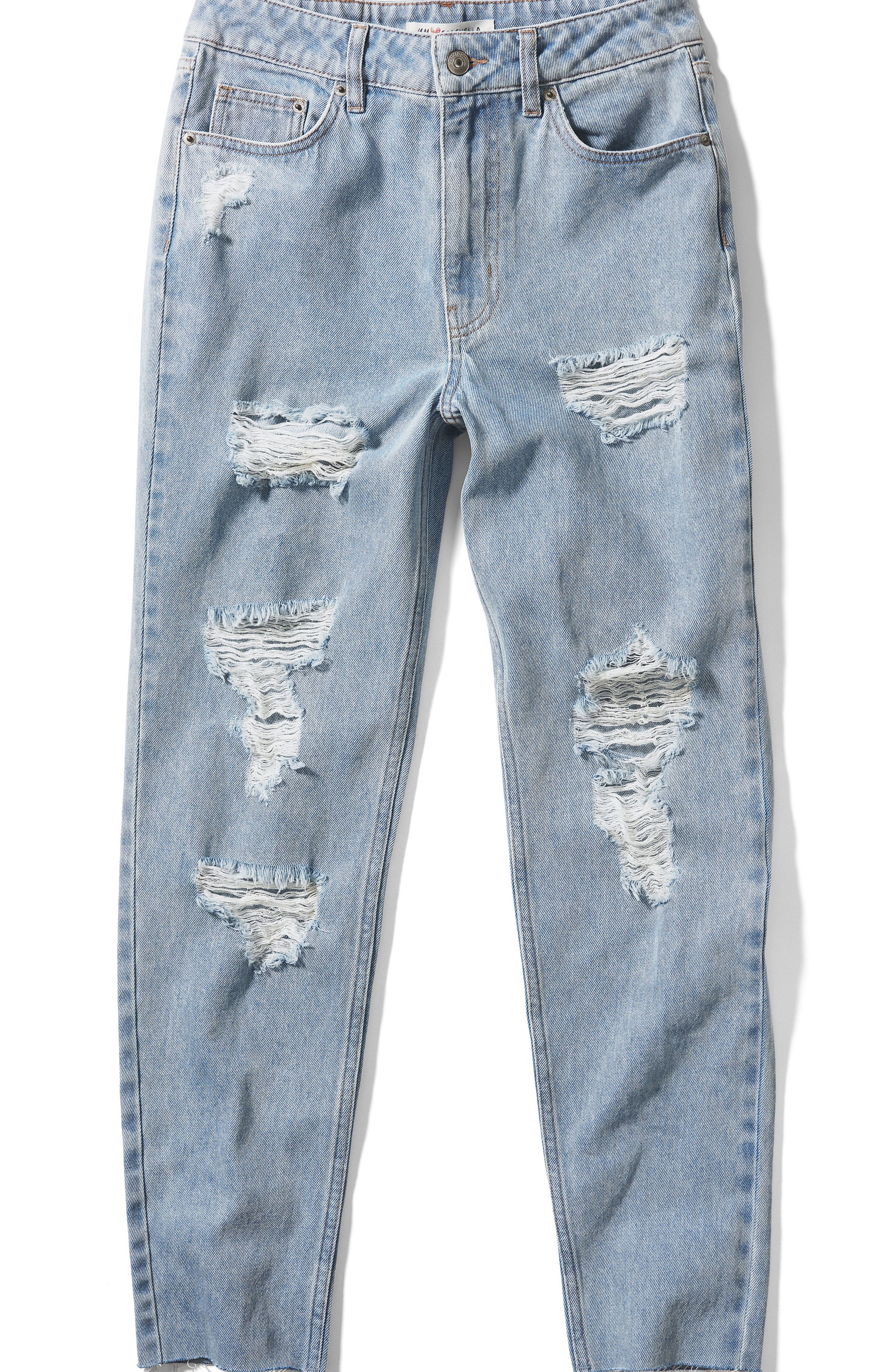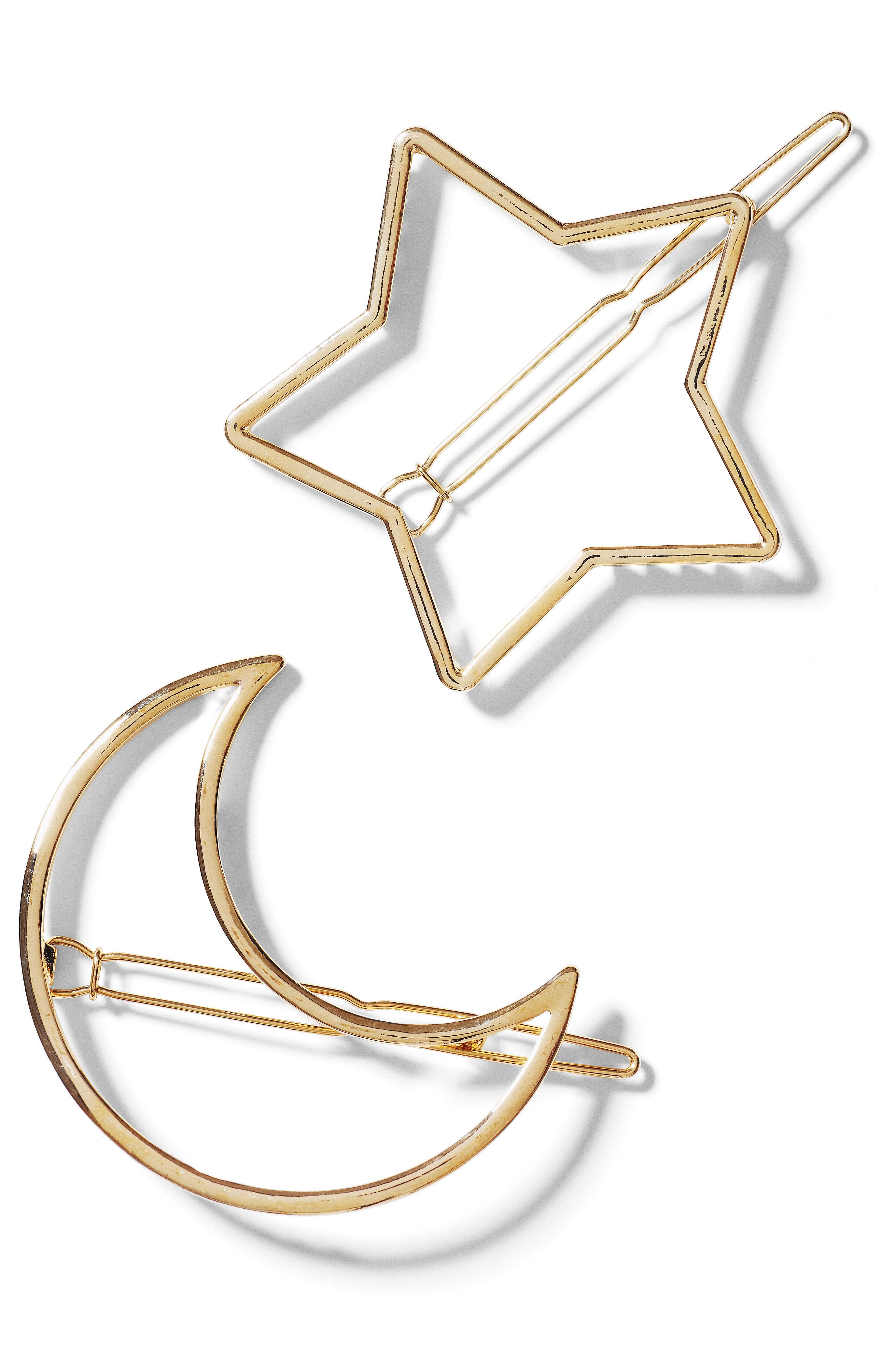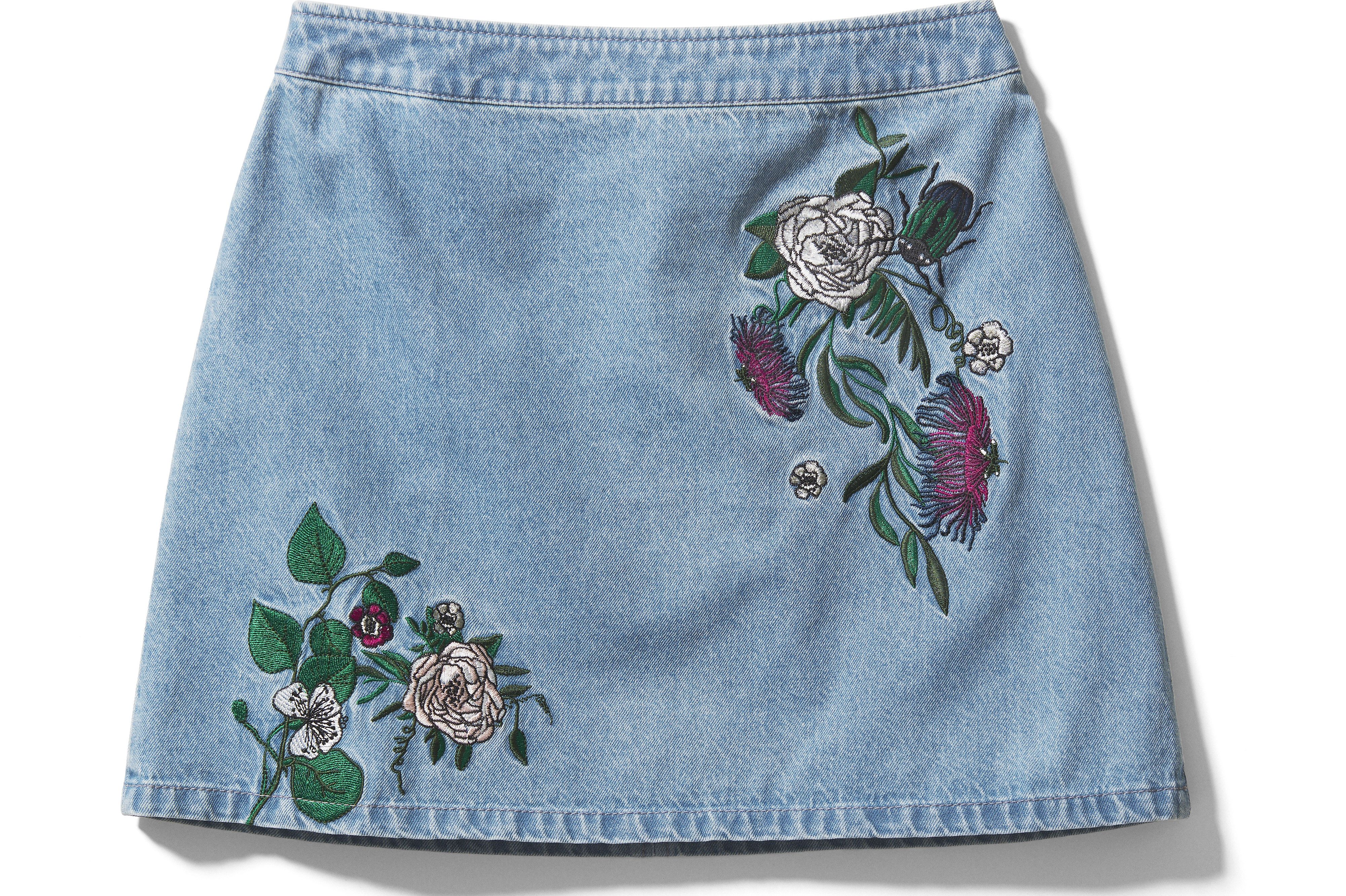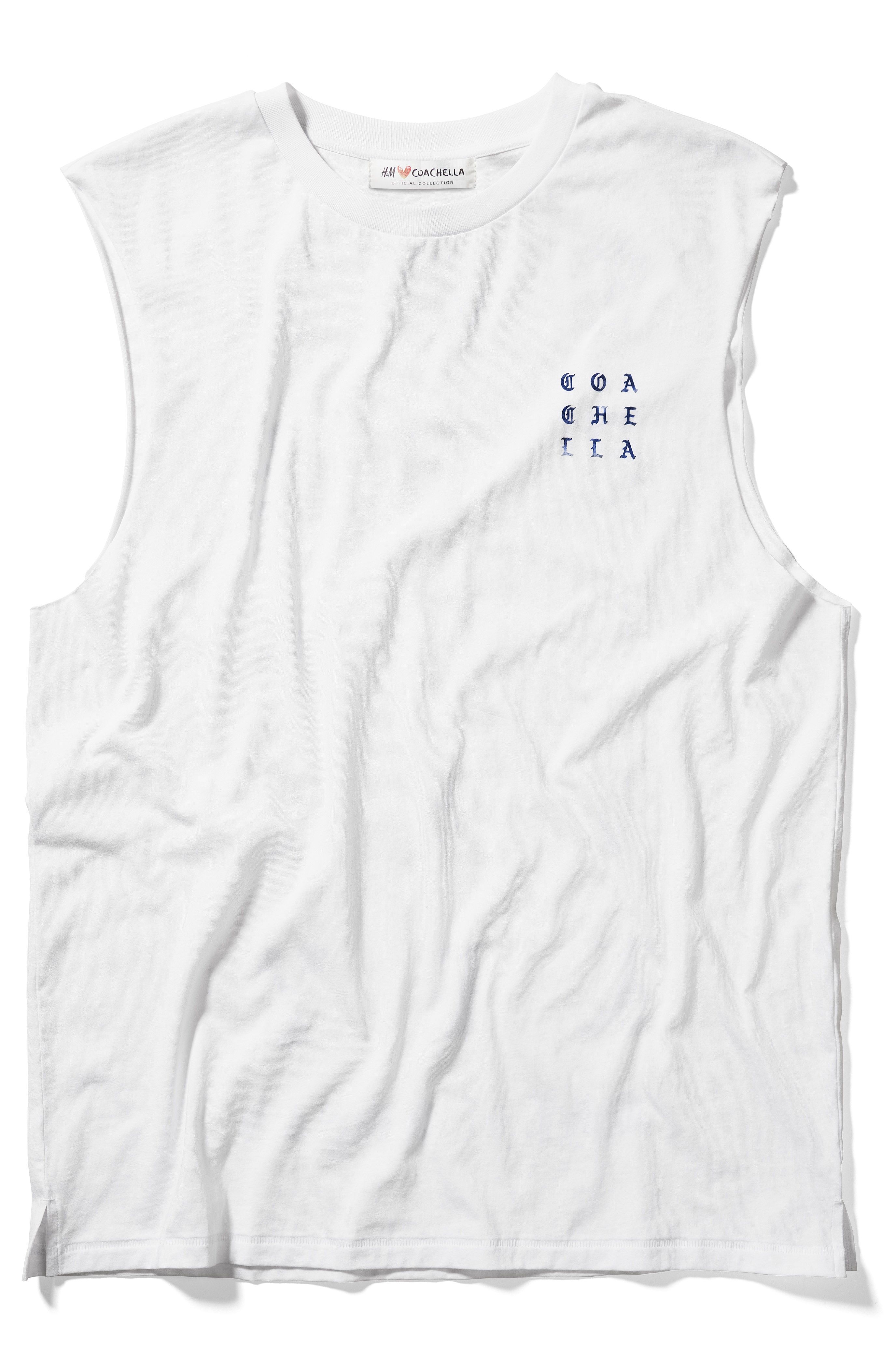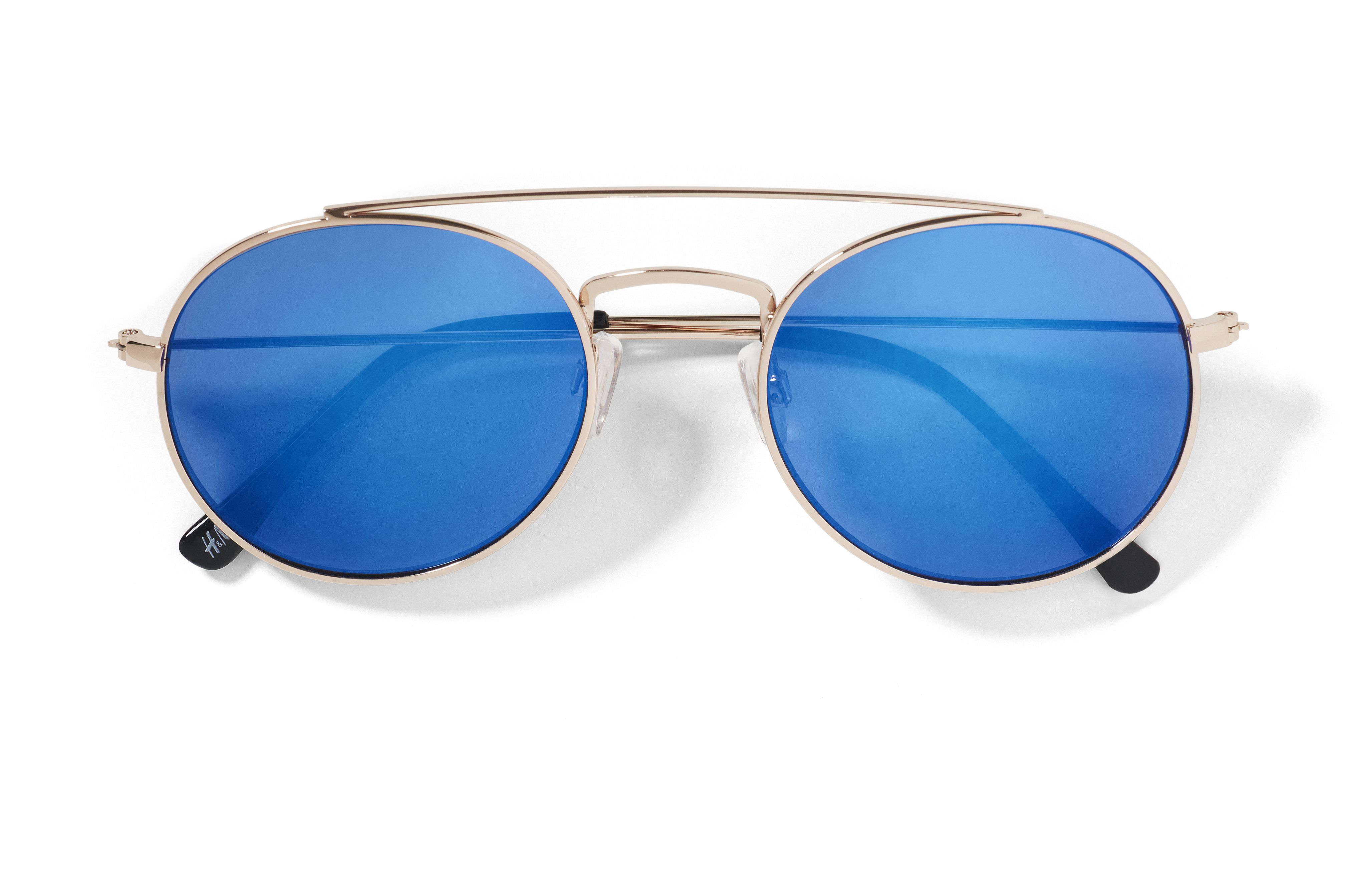 Click HERE to read more from Refinery29.



Loading ...