You can publish this article on your website as long as you provide a link back to this page.
This article was last updated on April 16, 2022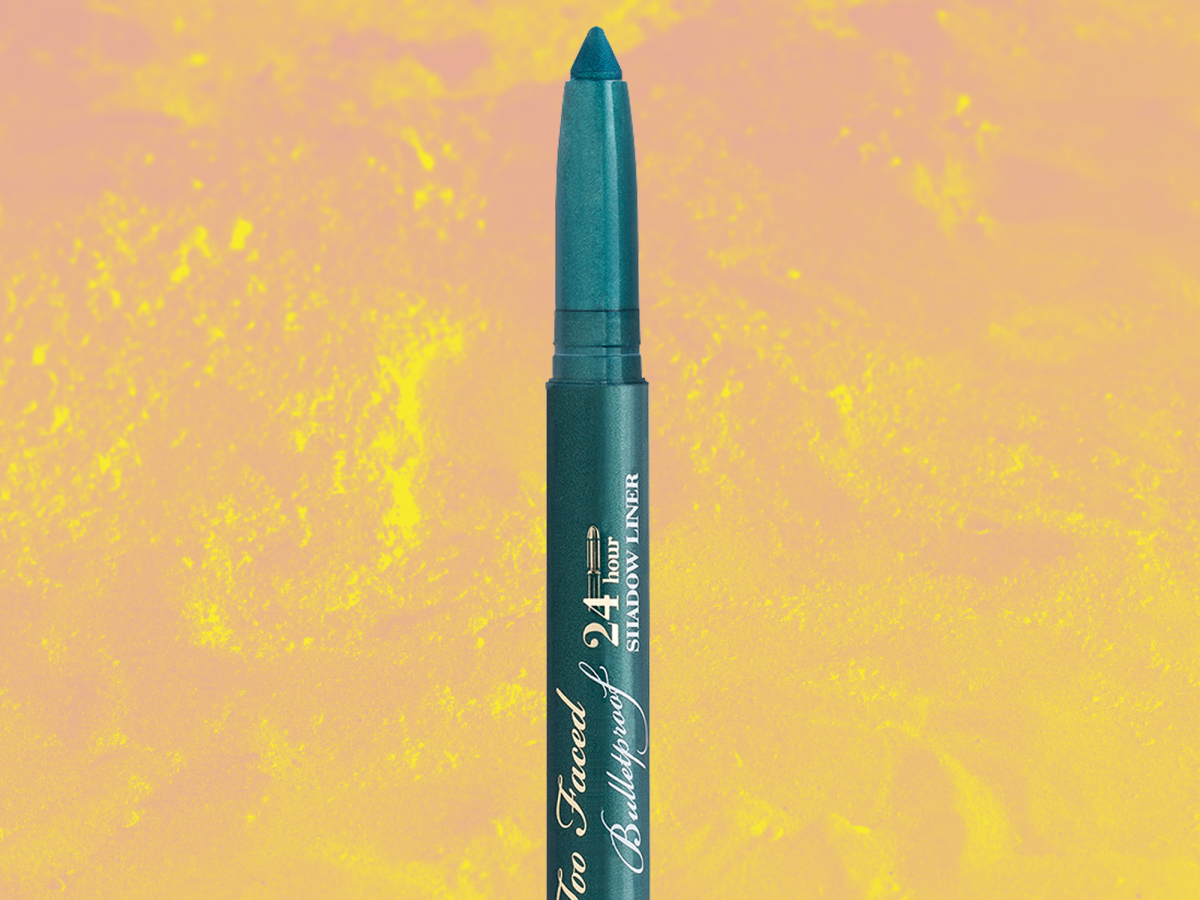 Eyeliner can be the saving grace of the time-strapped girl. A quick swipe and you've got a statement makeup look that takes literally no time to create. But liner is also notoriously finicky — who hasn't accidentally wiped your eye only to smudge your perfectly sketched flick? Suddenly, your perfectly defined gaze is looking more raccoon than ravishing.
Fortunately, there is a fix for this primping problem: long-wear liner. These stay-put pens, pots, and pencils grab on tight to your lid and hold on for dear life. They're so good, you might find your only issue is how the hell to get them off your lids. (Hint: We love a good cleansing oil for this particular task.)
Ahead, the R29 beauty team's top picks for stay-in-place liners.
You've never seen beauty quite like this before. Check out our Beauty Innovator Awards for the smartest, funkiest, most fresh to death products of the year.

Marc Jacobs Beauty has managed to fuse the precision of a gel and the ease a a pencil into one user-friendly product that doesn't budge once it sets. That's a long way of saying it's great for those of us who don't moonlight as makeup artists.
Marc Jacobs Highliner Gel Eye Crayon Eyeliner, $25, available at Sephora.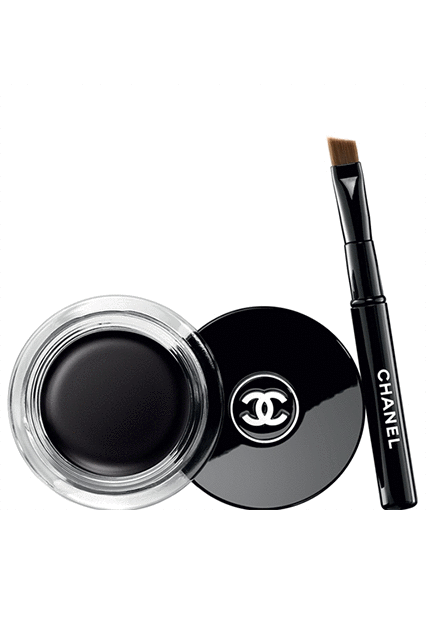 There's nothing outdated about using gel eyeliner in a pot. The formula is smooth enough that even the most shaky-handed
amateurs can draw a perfect cat-eye. Plus, the product lasts for months.
Chanel Calligraphie de Chanel, $35, available at Chanel.

If the innovative wand isn't cool enough for you, the slick liner will seal the deal. With one of the smallest brush tips we've ever used, this liquid formula is crazy precise and dries almost instantly. The unique, bendable wand makes for tight control and easy application — even for liner amateurs.
Lancôme Grandiôse Bendable Liquid Eyeliner, $32, available at Sephora.

Sure, the formula is trustworthy and stands up against sweat, but it's the wide variety of colors that hold our interest. From baby blue to olive green, this set has you prepared for any occasion or mood.
Stila Stay All Day Waterproof Liquid Eye Liner, $22, available at Sephora.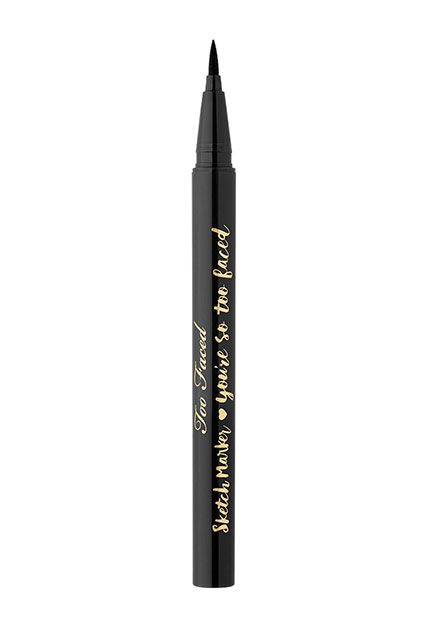 On a recent press trip, our beauty writer traced a bit of this liner on the back of her hand. Two days later, the line was visible — even after numerous hand washings and showers. So yes, it'll last through a sweat session on the dance floor easily.
Too Faced Stretch Marker, $20, available at Too Faced.
This fella will last through an hour-long gym sesh, dip in the pool, and even a light showering of rain. (We tested.)
Urban Decay 24/7 Glide-On Eye Pencil, $20, available at Urban Decay.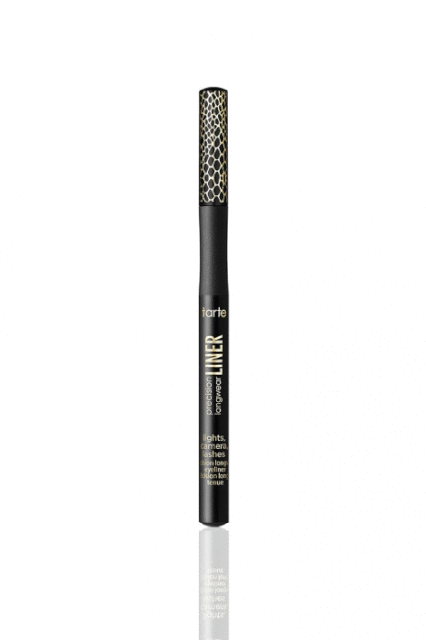 Pair this with the fan-favorite Lights, Camera, Lashes Mascara. It's long-lasting and adds just enough drama to your look without overdoing it.
Tarte Lights, Camera, Lashes Precision Longwear Liquid Eyeliner, $20, available at Tarte.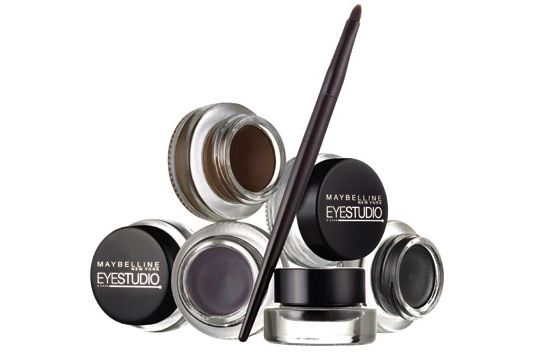 Makeup artists, editors, and bloggers alike have raved about this drugstore gel eyeliner for years. Once slicked onto the lids (just use the A+ brush that comes with it) the formula allows for some time to blend before it dries — and once it does, it's not going anywhere.
Maybelline, $9.99, available at Ulta BeautyPhoto: Courtesy of Maybelline.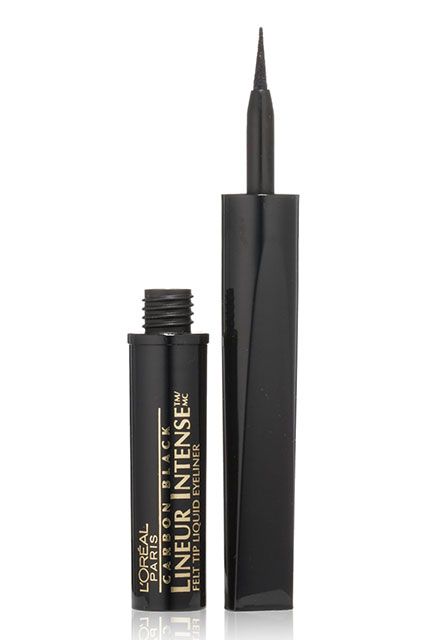 This tried-and-true liquid eyeliner has a super-fine tip making it ideal for tracing cat eyes. Plus, the long-wearing formula doesn't get flaky, even if you head out straight after work. (And stay out past midnight.)
L'Oréal Lineur Intense Felt-Tip Liquid Eyeliner, $8.99, available at Ulta.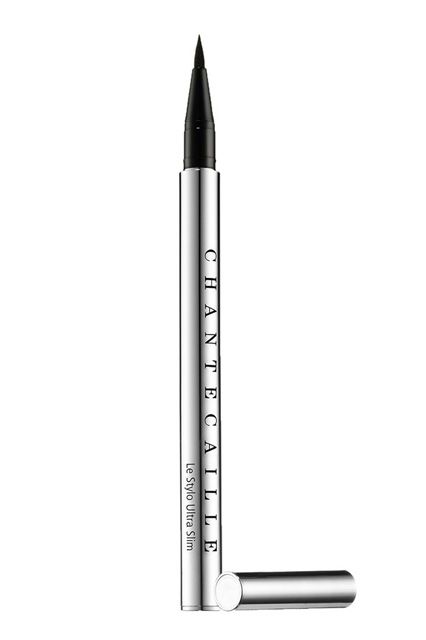 For those of you looking for a long-wearing no-tug liquid liner, this one will be right up your alley. It also has a high-satin, rich-girl finish we're mad about.
Chantecaille, $34.00, available at NordstromPhoto: Via Nordstrom.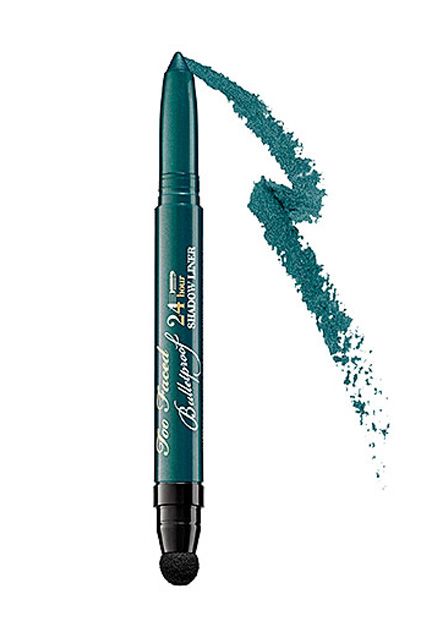 Although we can't say we've worn this eyeliner-eyeshadow hybrid for 24 hours straight, we have counted on it to get us through two conferences calls, three appetizers, and um, a few aperitifs. We're happy to report the color held up the whole time.
Too Faced Bulletproof Liner 24 Hour Eyeliner, $24, available at Too Faced.
Photo: Via Sephora.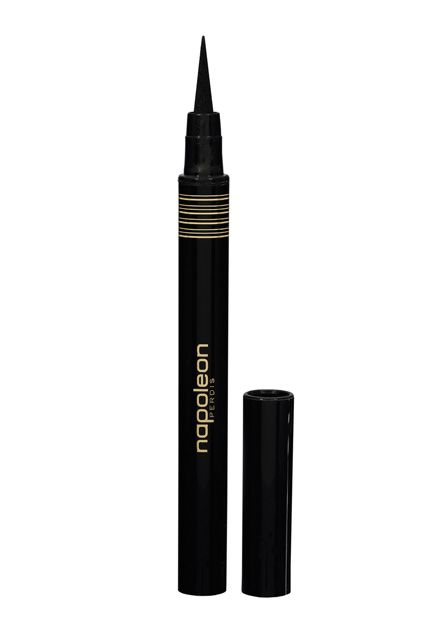 The long, felt-tipped nib of this liquid eyeliner makes it super easy to draw on graphic designs or itty bitty flicks. Plus, it's waterproof meaning it's designed to last — whether you stay in and stream Beaches and Titanic, or head out to brave the outdoor heat.
Napoleon Perdis, $22.00, available at NordstromPhoto: Via Nordstrom.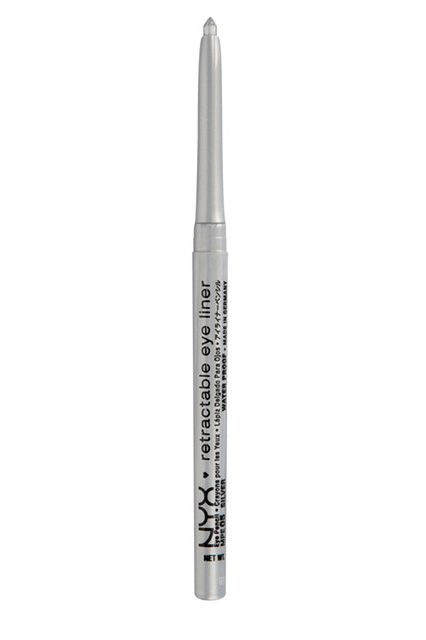 NYX's Retractable Eye Liners come in a host of fun colors (silver, teal, cobalt) that will see you through every picnic, festival, or pool party you go to this summer.
NYX, $4.49, available at Ulta BeautyPhoto: Courtesy of Nyx Cosmetics.
Click HERE to read more..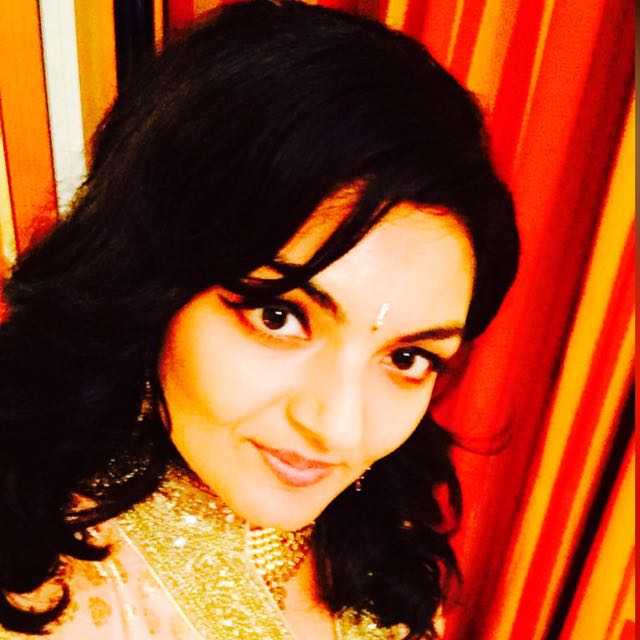 Vote for Shikha Dhingra For Mrs South Asia Canada 2017 by liking her Facebook page.

You can publish this article on your website as long as you provide a link back to this page.