Body glitter just got a whole lot more specific. Forget sparkle for your shoulders or your cleavage. Now is apparently the time to up your game and glitter your butt.
Mia Kennington is an artist, photographer, and self-proclaimed "glitter creature." She is also part of a full-blown glitter squad called The Gypsy Shrine. Butt glitter, which is exactly what it sounds like, is just another way to get yourself festival-ready, according to the glitter professionals.
Kennington and The Gypsy Shrine have hashtagged the look #glitterbooty and are blowing up Instagram with images of sparkly behinds. Kennington told
Cosmopolitan
that she was inspired by a photo shoot in the desert in advance of the Beyond Sahara festival in Morocco. "We were in bikinis and were getting sand all over our butts anyway, so we were like, 'Well, what if we enhance this?' So we just did loads and loads of glitter," she said. Seems like a no-brainer, right?
?THE GLITTER BOOTY? ?? I glittered up the beautiful booty queen @sophiamoreno7 in @thegypsyshrine GOLD CHUNKY GLITTER ✨✨ for our little early morning desert shoot ?✨ She looks amaze!!? ? by Me ❤️ Wearing @claudiapink Top & @thisisrosabloom sparkle hot pants ?✨
A post shared by Mia Kennington (@thrillsoftomorrow) on Mar 7, 2017 at 12:26pm PST
Need some more #glitterbooty inspiration? How about this rainbow design with chunky glitter?
RAINBOWS,EVERYTHING THATS WONDERFUL??❤️?? Glitter booty by me using @thegypsyshrine chunky glitters ?️‍?✨Bootybeauty @ndrixon ?? • #rainbow #makeupblogger #festivalvibes #pride #rainbowbaby #glittergirl
A post shared by Mia Kennington (@thrillsoftomorrow) on Mar 17, 2017 at 3:17am PDT
Feeling more of an under-the-sea vibe? Kennington and The Gypsy Shrine have a glitter mermaid tail tutorial.
?MERMAID TAIL TUTORIAL? By @thrillsoftomorrow ✨ Watch the full tutorial on our YouTube Channel – The Gypsy Shrine ✨ Model: @bby__yan ✨Body Suit: @thisisrosabloom ✨
A post shared by THE GYPSY SHRINE (@thegypsyshrine) on Mar 22, 2017 at 12:47pm PDT
If glitter isn't your thing, but you still want some DIY bling for your behind, you can always just go with sprinkles, like we did.
Of course, butt decor isn't for everyone. You know, like people who have to sit down in a chair instead of free-dancing all day a festival. Plus, getting that perfect glitter coating surely takes a lot of gel, patience, and precision (you definitely need to make sure the sparkles stay out of more sensitive areas).
But for those who feel the need to sparkle their seats, we fully support you. Shine on.
?FRIDAY FEELING?GET SPARKLY❤️✨!!!!! #glitterbooty • • • • • • #festivalfashion #festival #festivalvibes #festivalstyle #glitterbutt #festivalmakeup #glittergirl #glittery #glitternails #glittereyeshadow #gold #glitch #sparkles #thegypsyshrine #gold #coachella #burningman #burnerfashion #festivalhair
A post shared by Mia Kennington (@thrillsoftomorrow) on Mar 24, 2017 at 9:59am PDT
Click HERE to read more from Refinery29.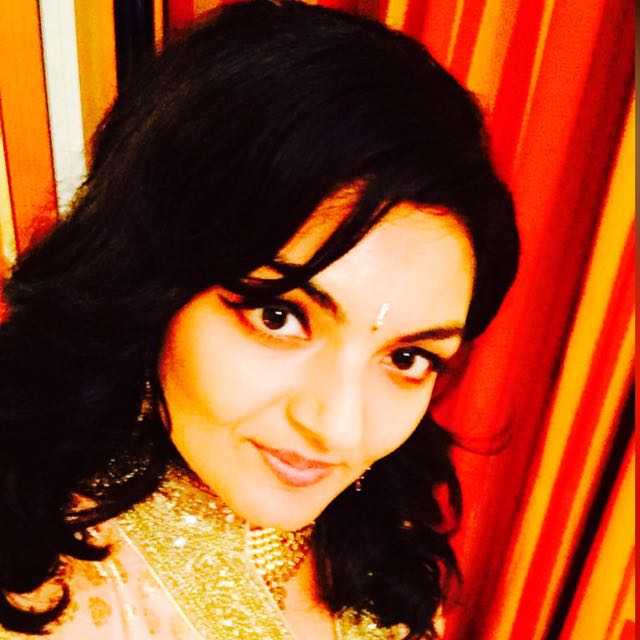 Vote for Shikha Dhingra For Mrs South Asia Canada 2017 by liking her Facebook page.


Loading ...