You can publish this article on your website as long as you provide a link back to this page.
This article was last updated on April 16, 2022

Before 1999, if you had told us that some of the coolest beauty looks of each year would come courtesy of sweaty, unbathed people hanging out in the desert, we would have laughed in your face. Then Coachella was born.
The California music festival quickly became the place to see and be seen, and still is, but we're calling it: This is the year flower crowns and flash tattoos officially retire. Sure, they're cute, but you can do so much better.
Need help with ideas? We've lined up five trends that are sure to get you snapped by street style photogs — and maybe, if you're lucky, backstage during your favorite artist's set.
Negative Space Decals
The negative space technique is a great way to spice up liner, nails, lips, and apparently even cheekbones, too. This iridescent and starry iteration, as seen on beauty blogger Kristen Leanne, is over-the-top in the best way.

Copying Leanne's starry glow couldn't be easier. All you need is a highlighter, a brush, and a few star stickers. Place the stickers onto your cheekbones and liberally dust your highlighter over. Then, mist with setting spray and peel off the stickers to reveal the design.
Wet n Wild MegaGlo Highlighting Powder, $4.99, available at Wet n Wild.
Glitter Hair
Weaving some glitter (or a boatload of glitter) through your hair doesn't just make a big statement — it's practical, too. A few strokes of sparkle through your roots and mid-lengths is a great way to hide evidence that you've gone without shampoo for a little too long.

This high-impact glitter gel from hairstylist Daniel Moon 's line can be easily worked into hair with fingers or a brush. Unlike loose glitter, though, the gel formula stays put whether you're rolling around in the mud of crowd-surfing.
Major Moonshine Champagne Waterbed Glitter Gel, $28, available at Major Moonshine.
Face Stamps
Face stamps are the new flash tattoos, which is good news, because they're a hell of a lot easier to wash off.

Milk Makeup's Face Stamps come in five adorable shapes: a peace sign, star, heart, yin-yang symbol, and smiley face. Put 'em around your eyes, or try a faux mole modeled after Cindy Crawford.
Milk Makeup Stamp, $12, available at Milk Makeup.
Pointillism Makeup
The best thing about dot makeup? There's absolutely no learning curve. Apply a single dot just under your lower lashline to create a doe-eyed effect (like this) or let loose to create a Pointillism-style masterpiece.

This two-sided liner was made with the trend in mind. One end features an orb-like brush tip that can be used to create uniform circles, while the other end has a traditional felt-tip liner brush.
Flirt Cosmetics Dot Dot Dot Dual Liner, $22, available at Flirt Cosmetics.
Holographic Makeup
We don't know why holographic makeup hasn't already been declared the official lewk of the 2017 festival season. The duo-chrome effect is perfect for daytime events, since the color-changing effect is coolest when it catches sunlight (which it will, way too often, at scorching Coachella).

Sigma's Lip Switch lip glosses come in three twinkly shades. Slap them on solo for an otherworldly effect or layer over lipstick to give any shade more depth.
Sigma Lip Switch in Pink Lotus, $14, available at Sigma.
Click HERE to read more..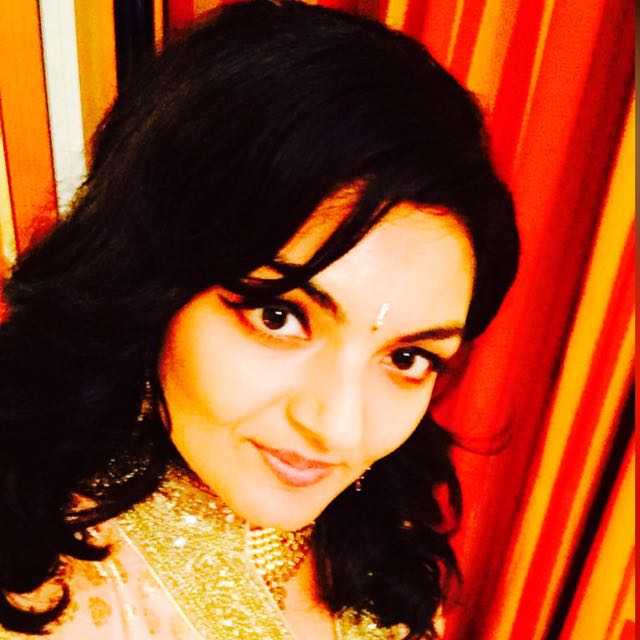 Vote for Shikha Dhingra For Mrs South Asia Canada 2017 by liking her Facebook page.

You can publish this article on your website as long as you provide a link back to this page.