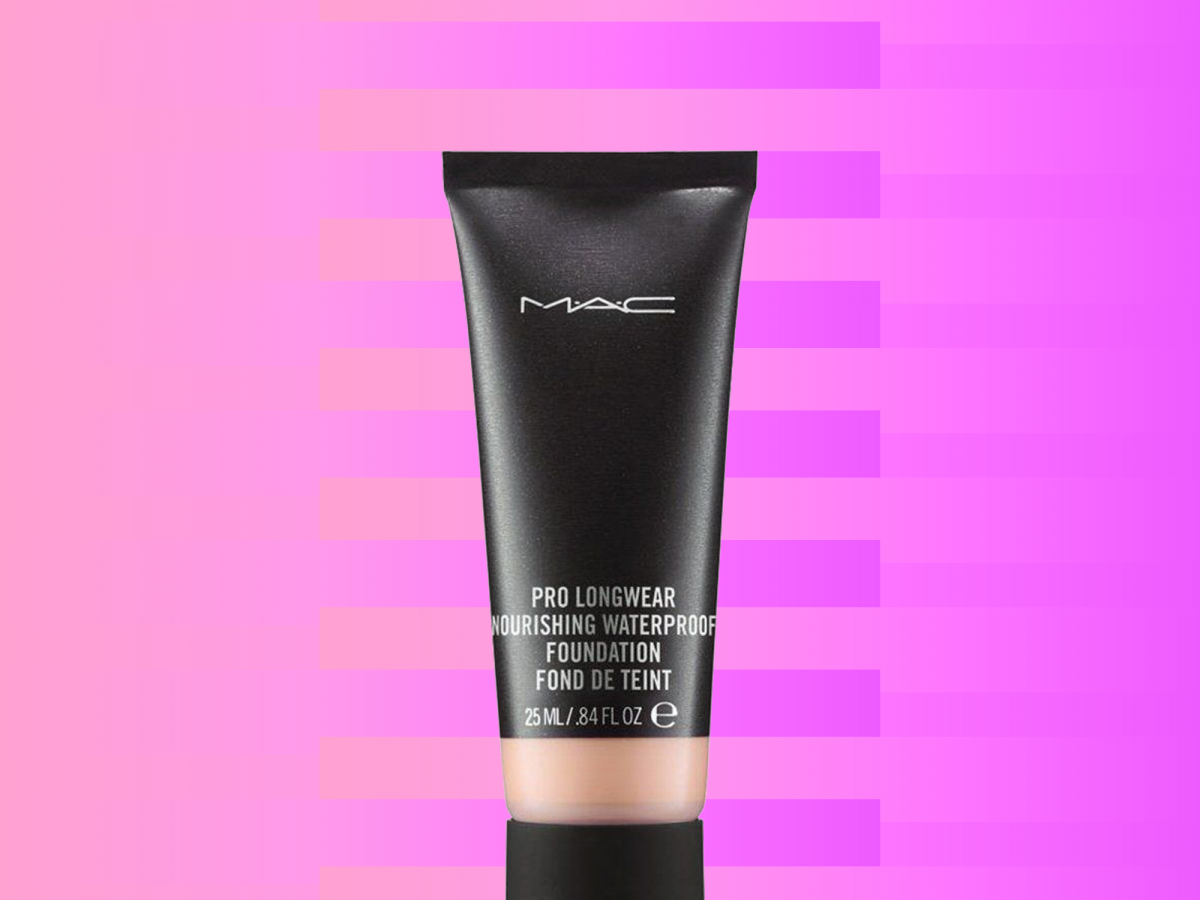 There are a lot of places to shop for beauty products these days, but Ulta Beauty has something a lot of other stores don't. We're talking about its unique mix of high and low price points. The ability to pick up a cult-classic drugstore mascara that's under $10 while also reaching for the latest prestige eyeshadow palette? That's one-stop beauty shopping at its best.
One of Ulta's biggest sales is going on right now — and we highly suggest you shop the deals while you can — but don't overlook the new arrivals section, because it's a gold mine, too. Whether you're in store or online, it could take hours to sift through the latest releases, so we're here to help.
We put together the only guide you need to navigate Ulta's huge crop of new releases, all of which has been curated by our beauty team just in time for warm weather. Think: sexy summer scents, mists to help you air-dry your locks like a pro, and makeup that could withstand a tidal wave.
Click ahead to check out our beauty team's top picks from Ulta's new arrivals section.

"I've had a love affair with this salt spray for a very long time. The first time I tried it was because of a recommendation from a friend on Tumblr. Years ago, it used to be harder than gold to find, so I only ever owned one bottle and made that sucker last. Now that it's at Ulta, I think I'm ready to ignite some old flames this summer." — Samantha Sasso, beauty editorial assistant
Aquage Sea Salt Texturizing Spray, $18, available at Ulta Beauty.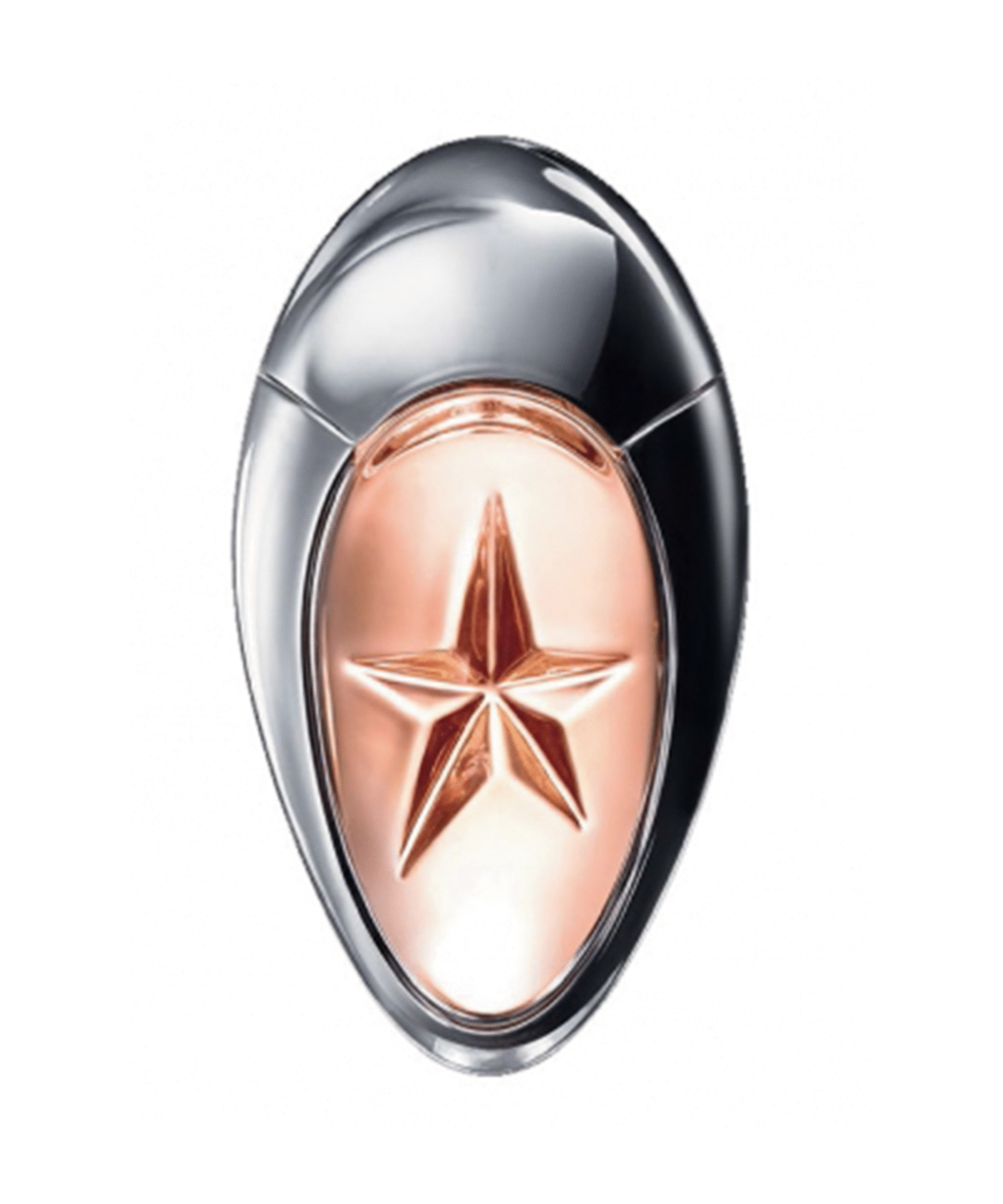 "I got a sample of this fragrance when it launched last summer, and have been rationing it off ever since. I fear the day that I run out of this grapefruit, hazelnut cream, and patchouli blend (the latter of which makes me feel like Serena van der Woodsen). I used to use this as my special occasion scent, but I think it's due time for an on-the-go bottle." — Khalea Underwood, beauty writer
Mugler Angel Muse Eau de Parfum, $95, available at Ulta Beauty.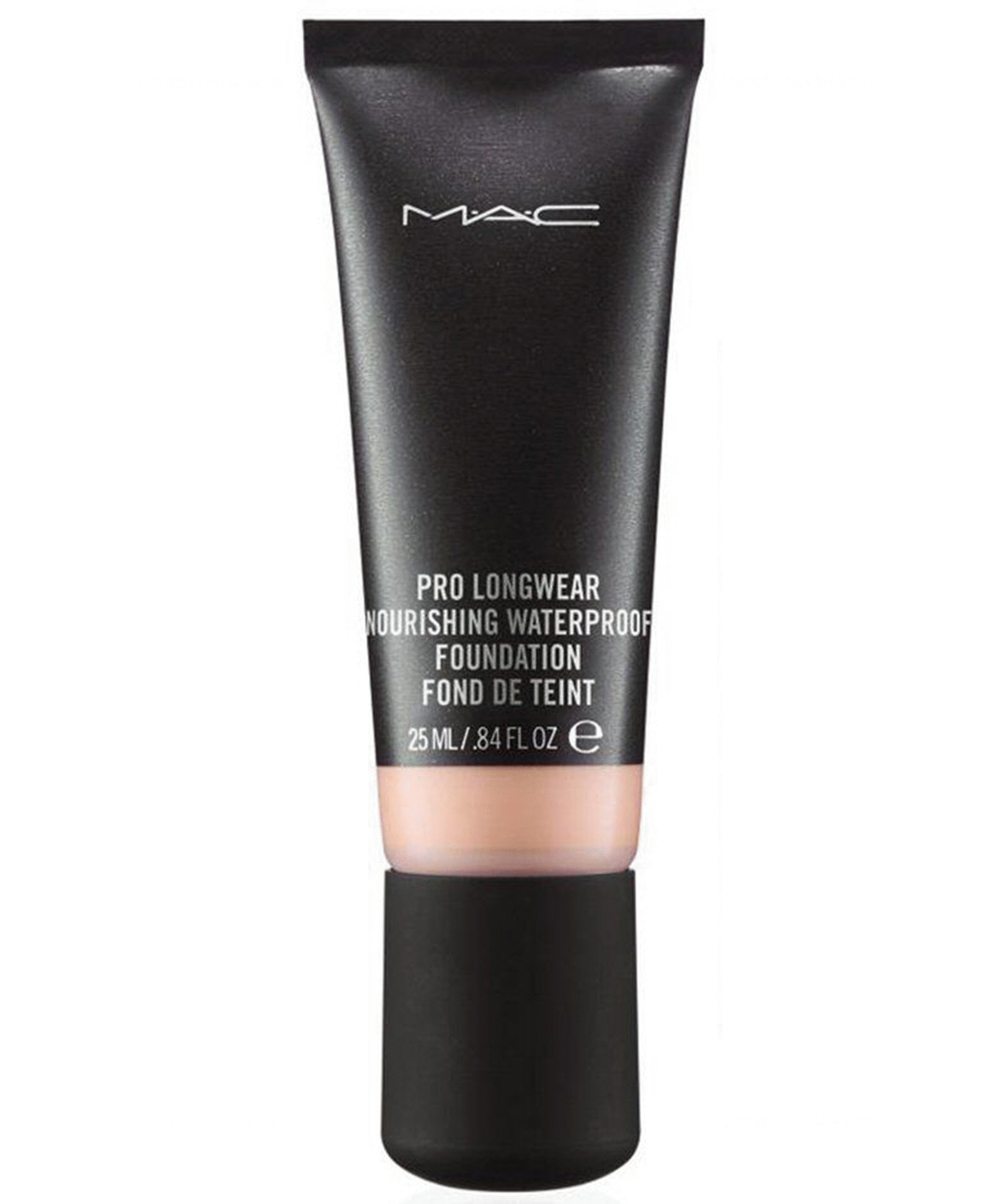 "This foundation lasts through everything and anything. I once went to a sweaty club in the middle of the day and then bar hopping after and I didn't have to touch up — not once. For over 12 hours of dancing, this formula held up and hid every single pimple I wasn't willing to share with the world." — Samantha Sasso, beauty editorial assistant
MAC Pro Longwear Nourishing Waterproof Foundation, $34, available at Ulta Beauty.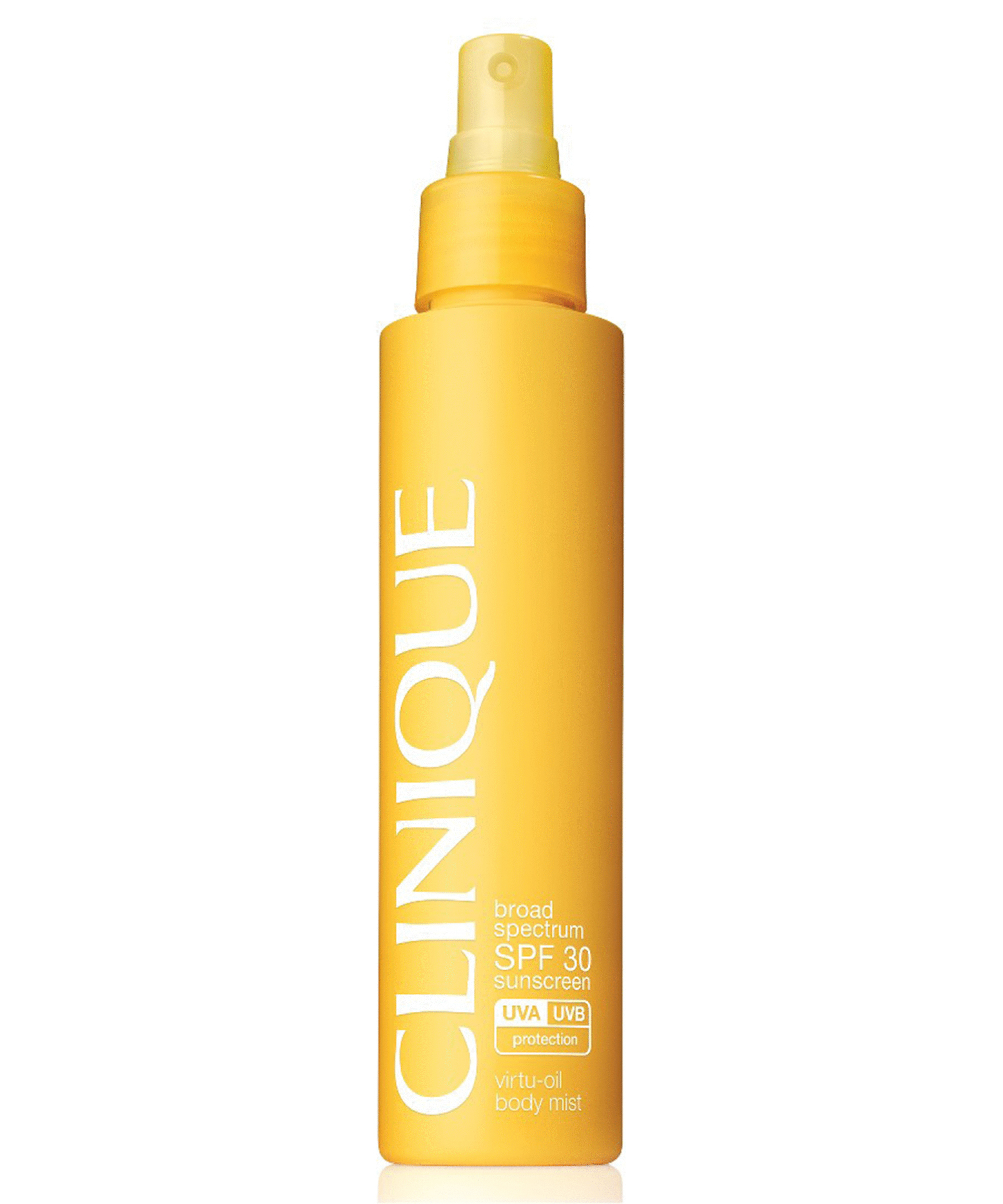 "I'll admit that I'm probably not as good about sun protection as I should be in my daily life. The only time I make sure to wear it is if I'll be at the beach or pool or outside all day in the summer, but even then, I could be a hell of a lot more diligent, as evidenced by the handful of burns I get every summer. I brought this oil mist with me on a recent trip to Cannes, knowing I'd be laying out for hours in the hot French Riviera sun. I planned on hitting the mark for once this time and getting bronze color without any redness, but because the application was so easy, even on my back, and the formula so silky, I used too much and ended up completely protected — proof that this stuff works…almost too well." — Alix Tunell, senior beauty editor
Clinique Broad Spectrum SPF 30 Sunscreen Virtu-Oil Body Mist, $32.50, available at Ulta Beauty.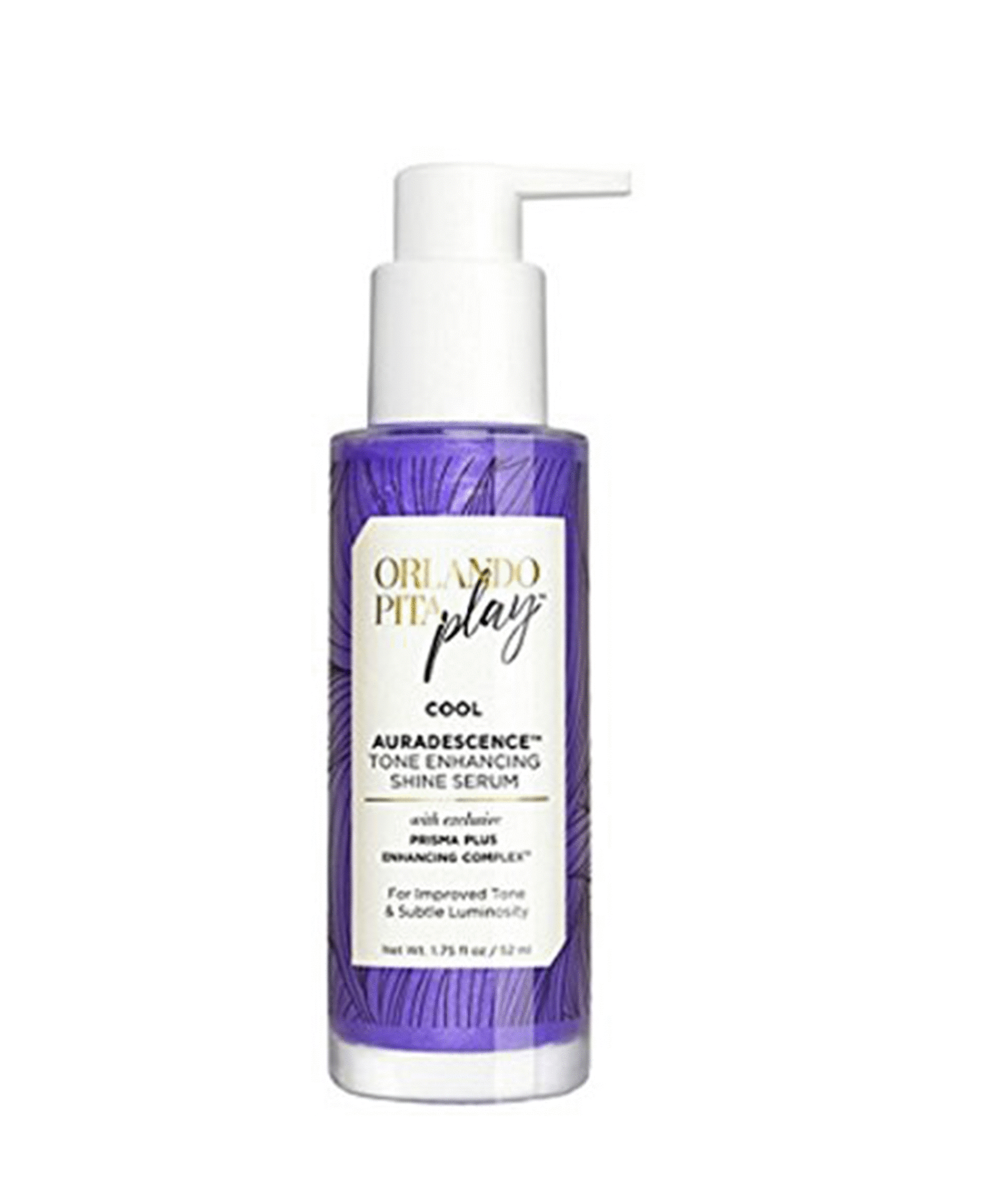 "I've been a (unnatural) blond for a decade, yet I have an irrational fear of purple shampoo. I mean, who the hell would trust me to tone my own hair?! This makes it easier. It's a serum that deposits a hit of purple pigment to temper brassy colors, so you can spot treat sections that need help (like ends) without dousing your entire head." — Lexy Lebsack, senior beauty editor
Orlando Pita Cool Auradescence Tone Enhancing Shine Serum, $28, available at Ulta Beauty.

"There's nothing like rough, callused feet to ruin your confidence come sandal season. I could get a haircut from Jen Atkin and my makeup done by Sir Jon, but if my feet are callused and rough, I won't feel 100%. This literally shaves off your dry patches right before your eyes and it's probably the most addicting beauty treatment I do at-home — and it makes my feet look brand-new." — Samantha Sasso, beauty editorial assistant
Amopeé Pedi Perfect Extra Coarse Electronic Foot File, $39.99, available at Ulta Beauty.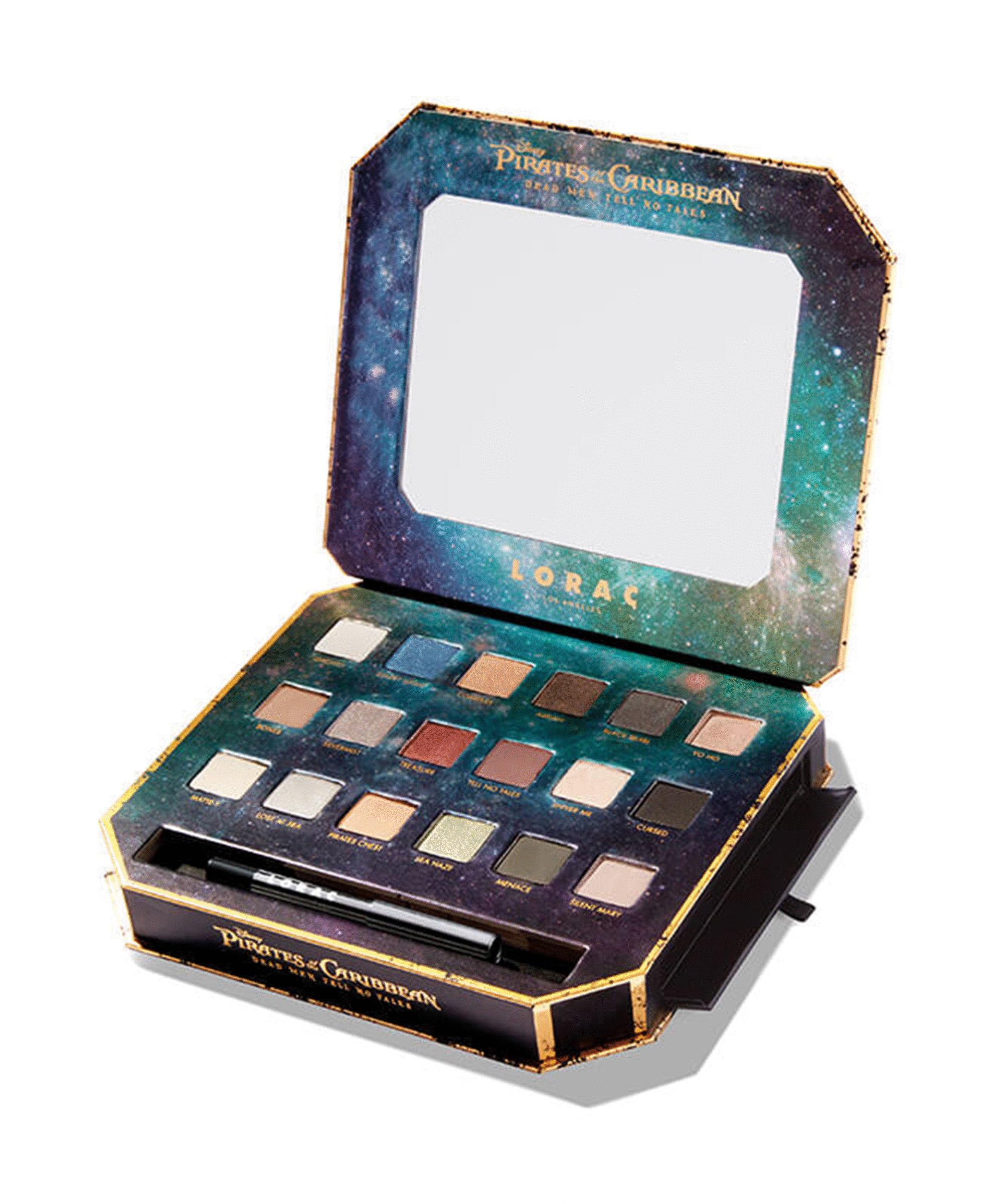 "Normally, I'd never reach for a palette like this. But the moment I tried out the deep blue shadow, I was in love. And since these shadows are all exclusive to this palette, I can safely say I don't own anything quite like it." — Samantha Sasso, beauty editorial assistant
Lorac Pirates Of The Caribbean Eye Palette, $52, available at Ulta Beauty.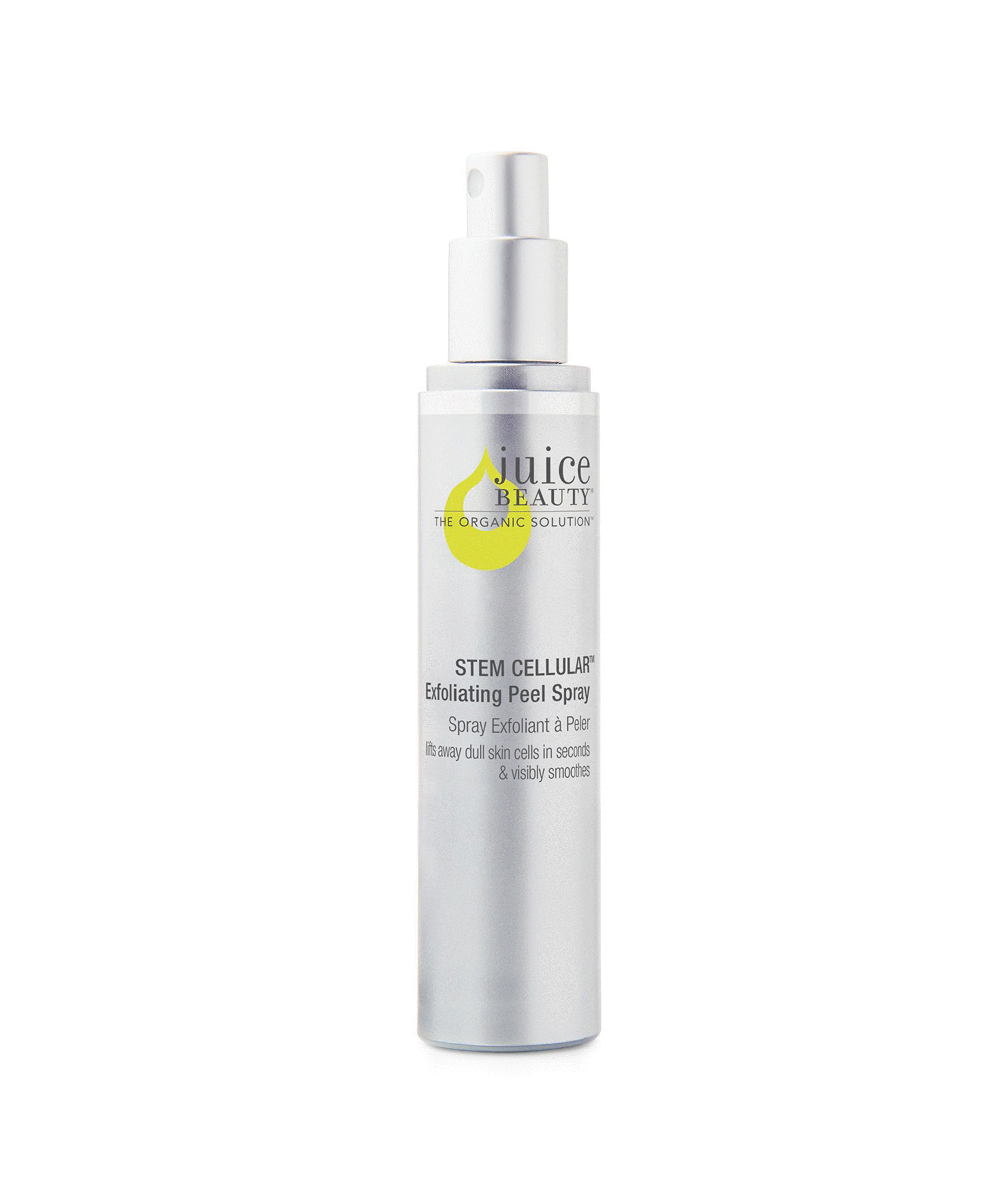 "As any dermatologist, aesthetician, or smart-ass friend who's never had a zit will tell you, regular exfoliation is essential to good skin health. I skip the scrubs and go straight to gentle chemical peels — they sound scary, but they're actually better suited for my easily-irritated skin (and maybe yours, too?) than grainy, physical exfoliants. This one, which brightens and sloughs away dead cells with vitamin C and ascorbic acid, is a marvel: You just spritz it on dry skin, use your hands or a soft washcloth to massage it in, and rinse. So easy." — Rachel Krause, beauty writer
Juice Beauty Stem Cellular Exfoliating Peel Spray, $49, available at Ulta Beauty.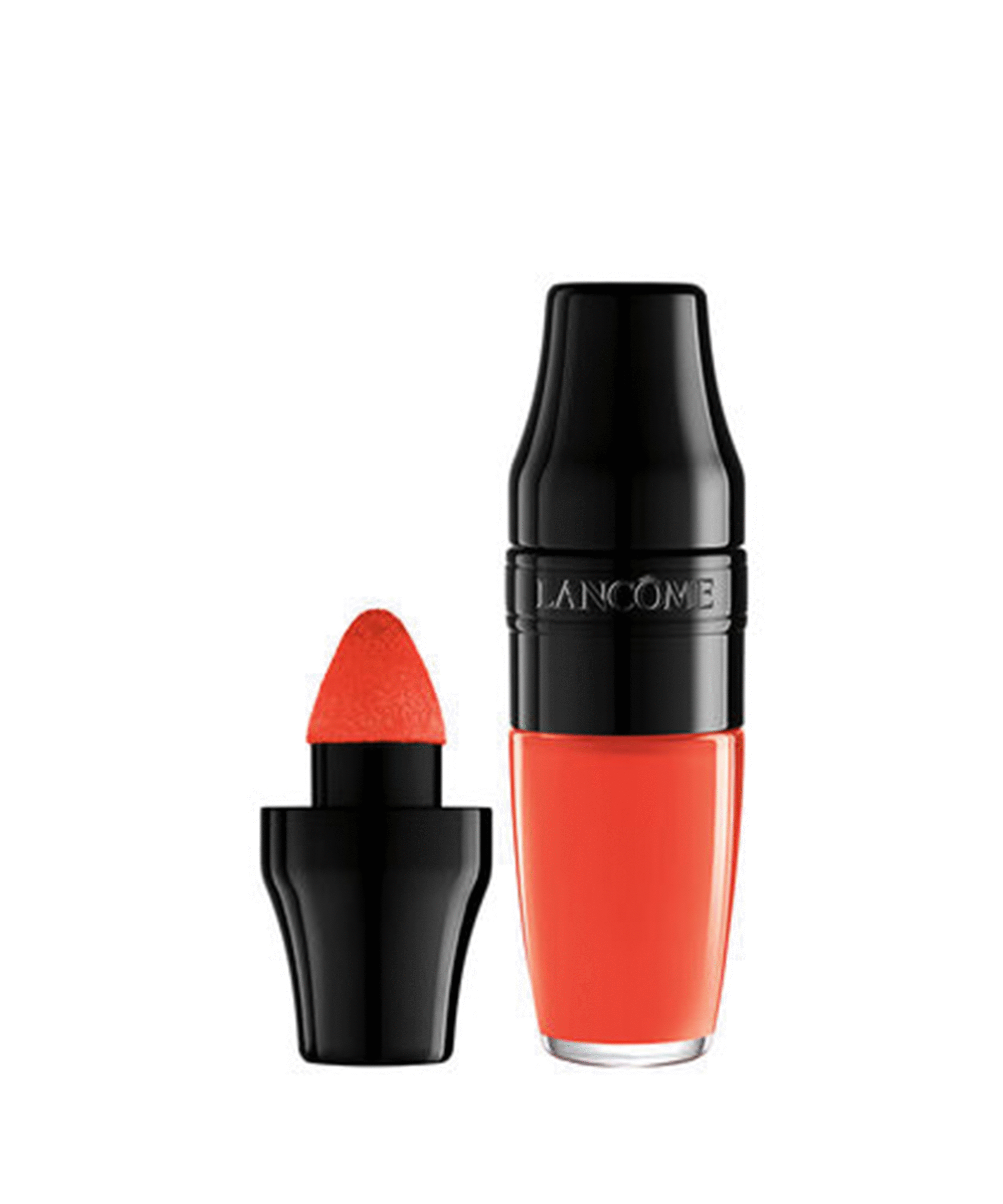 "Whenever I'm looking for a bold, opaque, matte lip, I go to the Juicy Shaker. I swipe on the red or mauve color and instantly I feel like Priyanka Chopra. And yes, it lasts through anything: drinks, kisses, and food." — Samantha Sasso, beauty editorial assistant
Lancôme Matte Shaker High Pigment Liquid Lipstick, $22, available at Ulta Beauty.

"I have been hearing great things about this palette and have been dying to try it. I would definitely scoop it up while it's still in stock, because it tends to sell out. I'm actually surprised just how much you get for $45 — there are four powders and five cream colors, all of which are designed to let you color correct, highlight, and contour. Plus, I am very into light layers in the summer — cream under powder — to ensure all day wear." — Lexy Lebsack, senior beauty editor
Urban Decay Shapeshifter, $45, available at Ulta Beauty.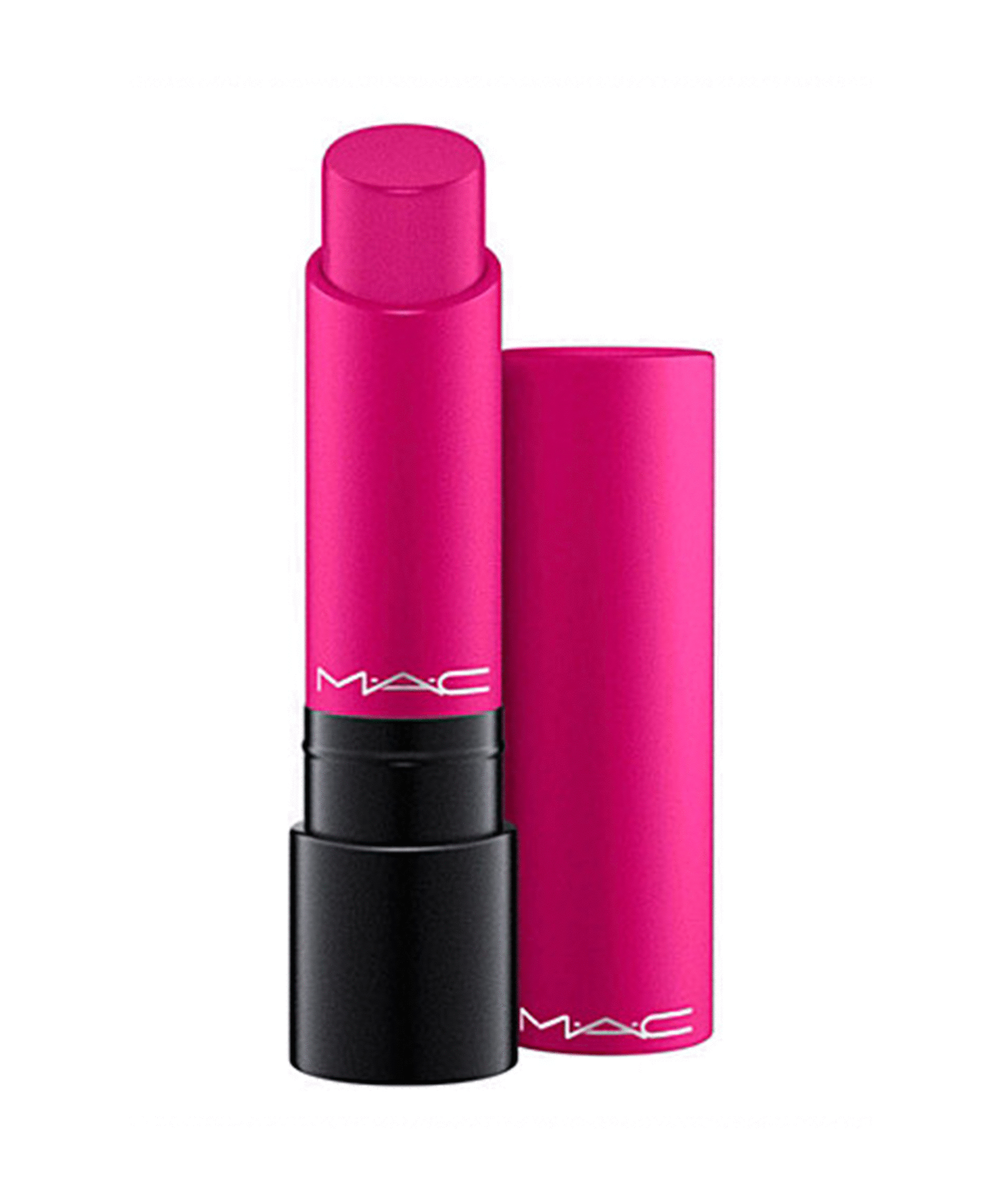 "Typically, I go for liquid mattes — but with summer around the corner, I wouldn't mind swapping those out for this smoother formula. Ambrosial, a bright plum pink, is calling my name." — Khalea Underwood, beauty writer
MAC Liptensity Lipstick, $21, available at Ulta Beauty.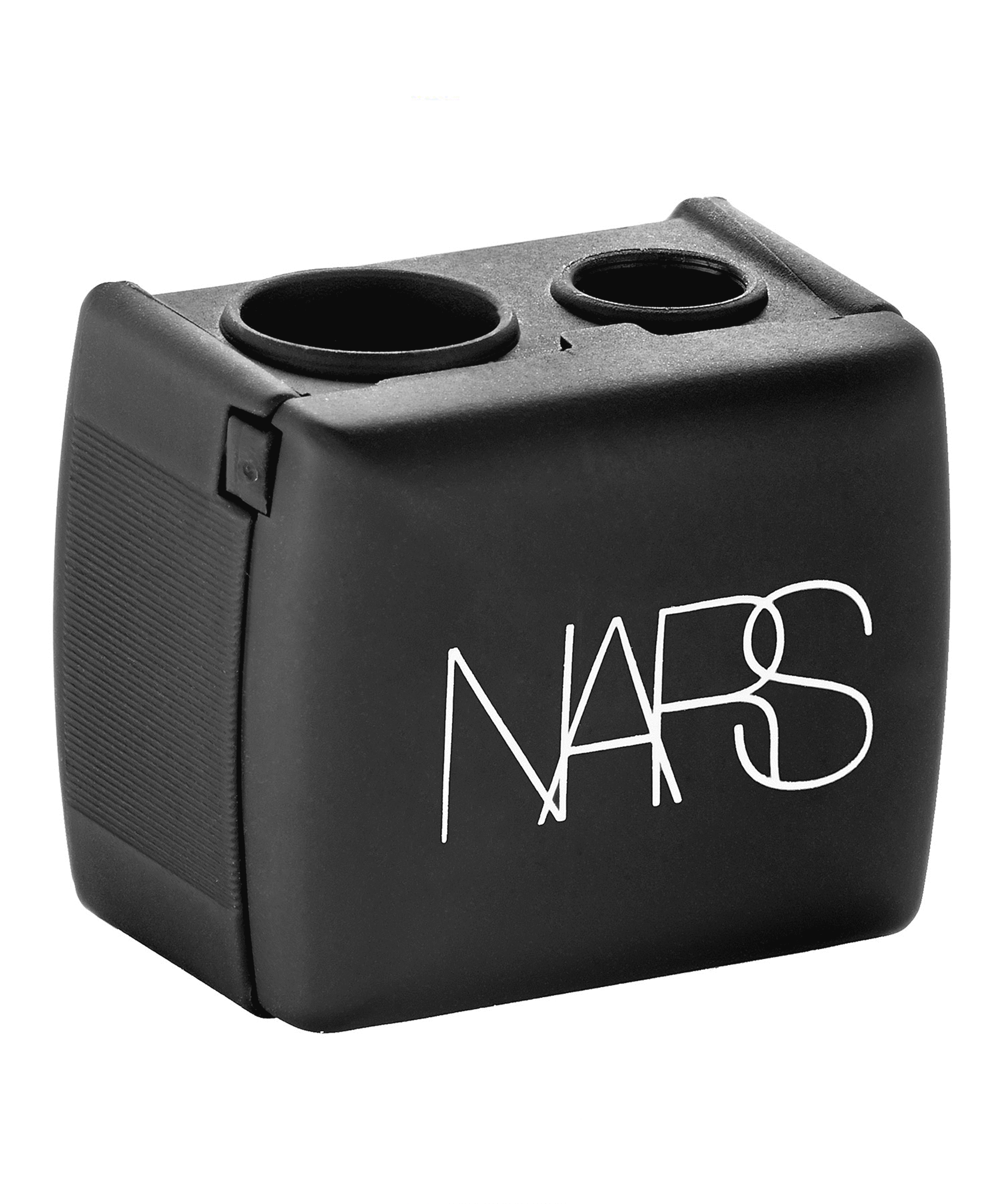 "Nars' Charlotte Gainsbourg Velvet Matte Lip Pencil in London Clinic is my new favorite lip color — I couldn't have dreamed up a more flattering shade. But there's one downside, and that is that it requires a specific sharpener, which I only remembered once I'd completely worn the shade down and was scraping my lips trying to get one more day of wear out of it. Now I have the sharpener and all is right in my lipstick universe, but I'd still like to request twist-up pencils from the brand, please." — Alix Tunell, senior beauty editor
NARS Pencil Sharpener, $6, available online only at Ulta Beauty.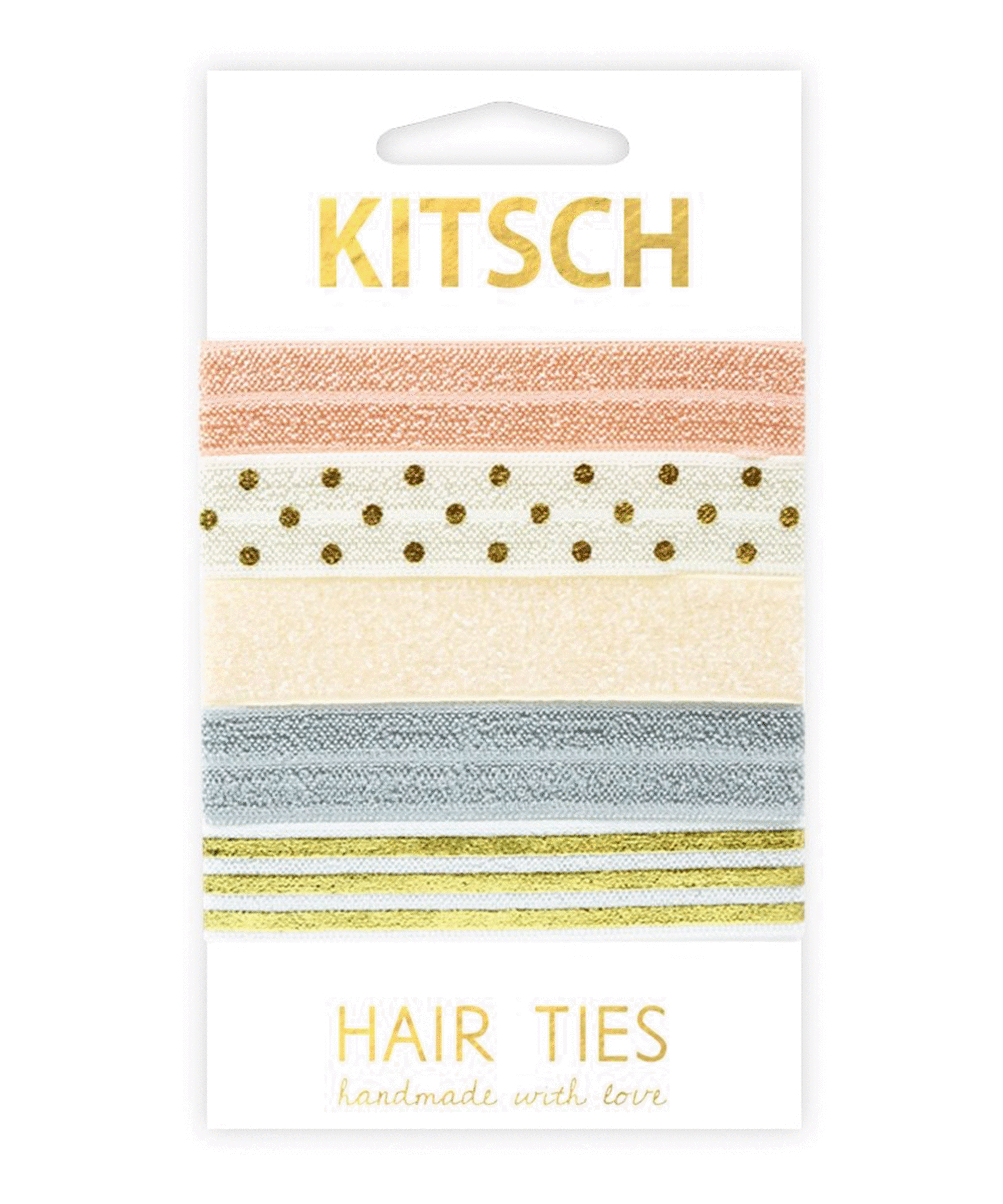 "The hotter it gets in New York, the more I opt for a loose updo for work or happy hour drinks. When it comes to rocking hair accessories, I'd rather not; but for hair ties, I always make the exception for these pretty collections from Kitsch." — Samantha Sasso, beauty editorial assistant
Kitsch Petal Peach Knotted Hair Ties, $8, available at Ulta Beauty.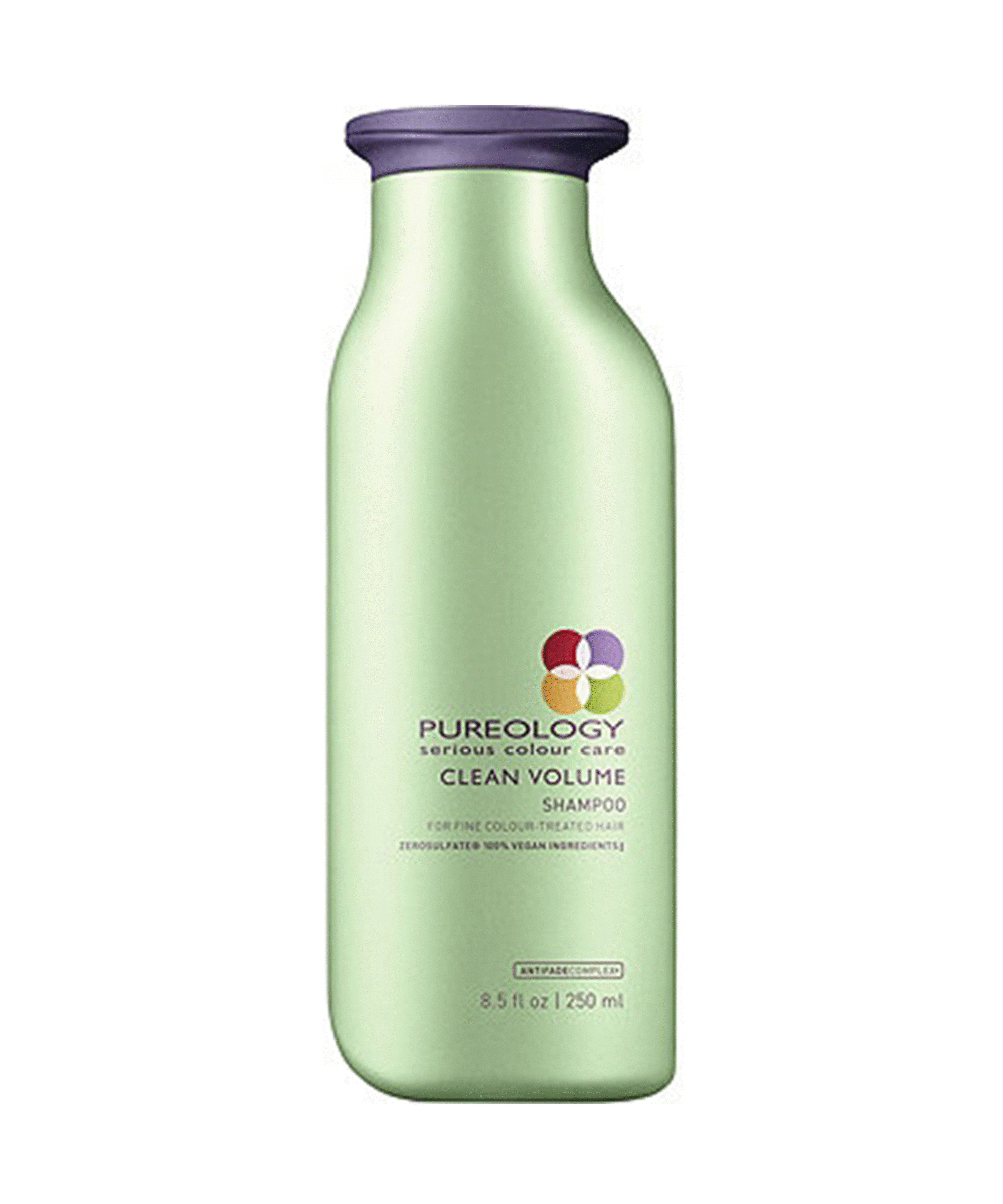 "I've recently fallen in love with Pureology's Hydrate Sheer shampoo and conditioner — it leaves my hair soft and helps it air-dry perfectly — and this is the next formula on my try list. As someone with colored hair, experts constantly tell me not to use volumizing shampoos or I'll risk stripping my toner, but this formula is sulfate-free and made for colored hair. I'm intrigued…again." — Lexy Lebsack, senior beauty editor
Pureology Clean Volume Shampoo, $28, available at Ulta Beauty.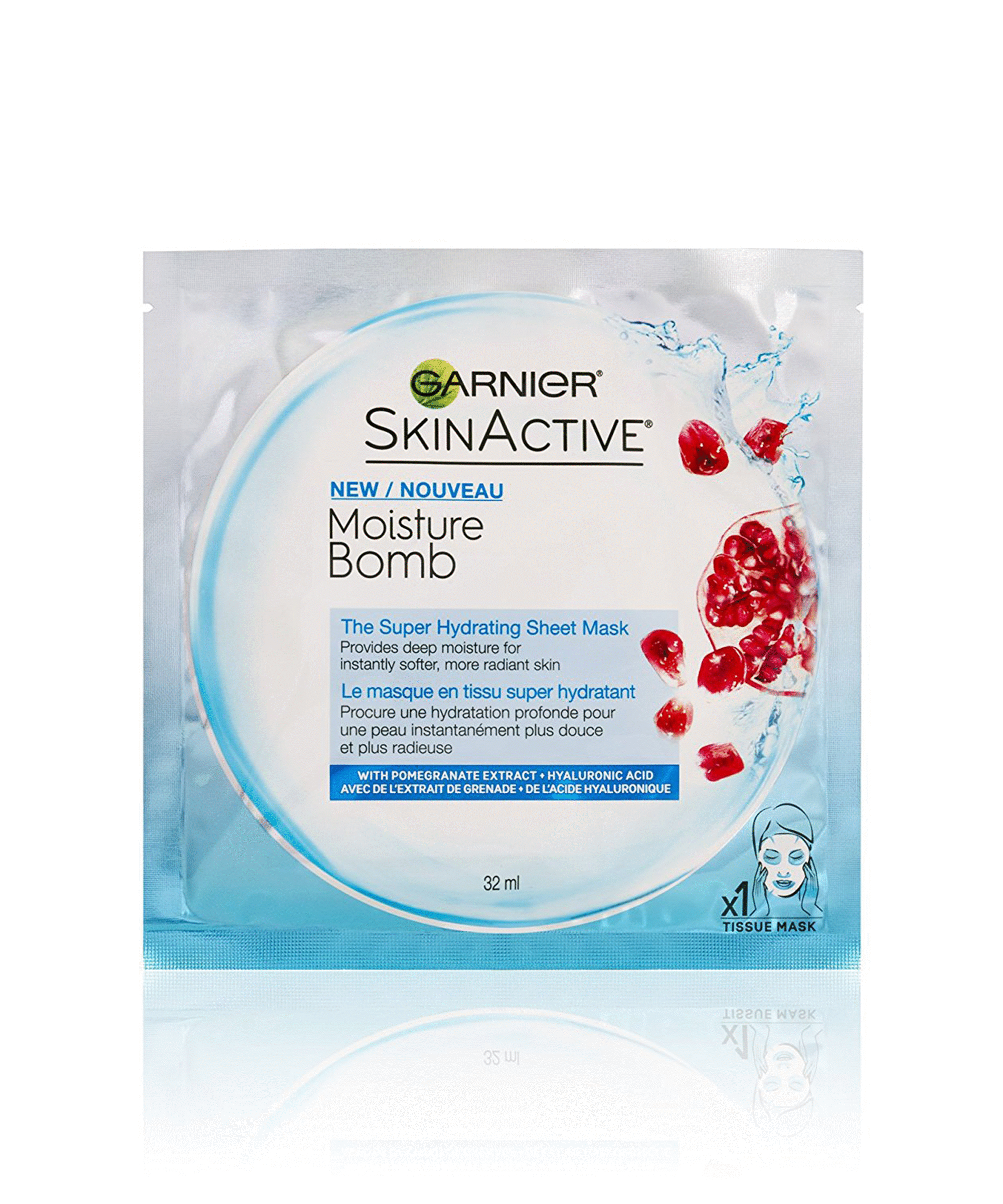 "Sunburns don't stand a chance against this hydrating mask. A few days after my burn fades, I can't help but stock up on this soothing formula that, thankfully, stops my skin from peeling before it can start." — Samantha Sasso, beauty editorial assistant
Garnier SkinActive Moisture Bomb The Super Hydrating Sheet Mask, $3.99, available at Ulta Beauty.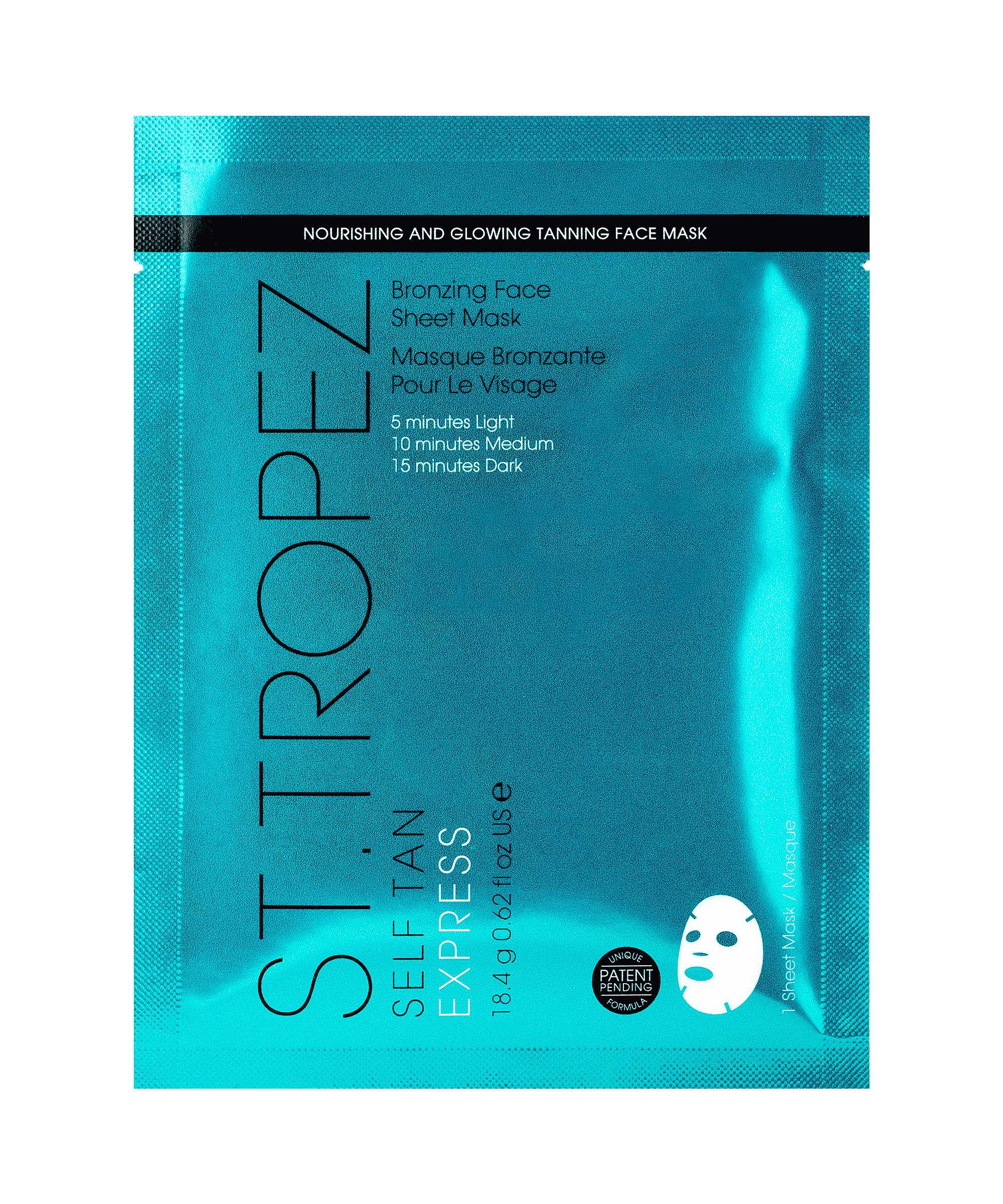 "I have a strong dedication to my fake tan and I'm not ashamed of it. But while my body is always bronzed and glowing, it's hard to find a face tanner that doesn't break me out or wash off the very next day. But this new sheet mask from St. Tropez works just as well as the famous bronzing formula and turns me into a beach babe overnight." — Samantha Sasso, beauty editorial assistant
St. Tropez Self Tan Bronzing Face Sheet Mask, $9, available at Ulta Beauty.
Click HERE to read more from Refinery29.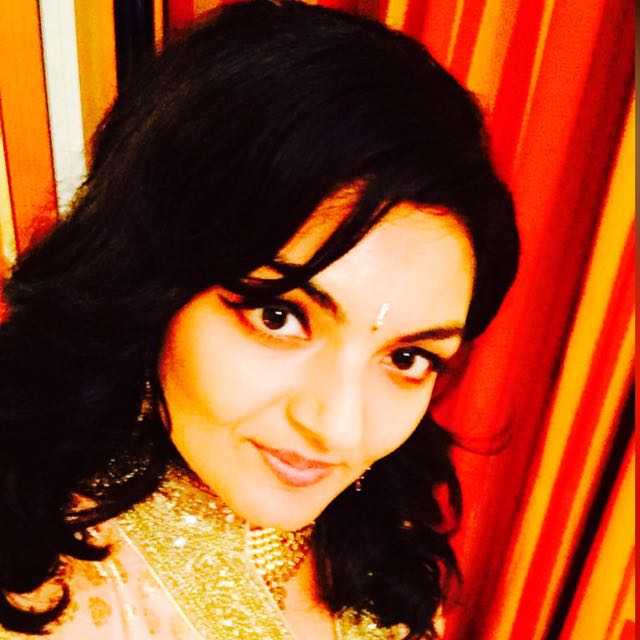 Vote for Shikha Dhingra For Mrs South Asia Canada 2017 by liking her Facebook page.


Loading ...