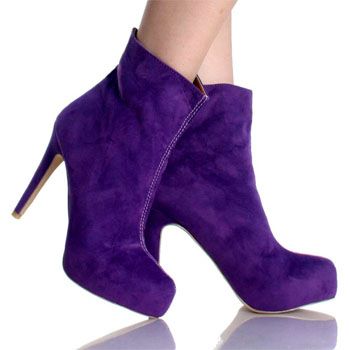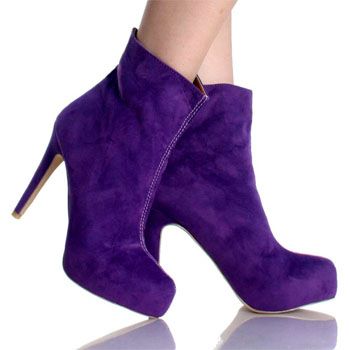 A versatile pair of
shoes
increases your personality as well as keeps you comfortable in your daily routine. Different styles and varieties are available in markets, but we all wana update ourselves with latest fashion trends. Time to time
fashion trend
changes and to be a trendy we own all the latest fashion trends. Fashion followers are crushing these days with
Velvet shoes
. Popular shoes brands are introducing velvet footwear whether in heels or flats or in sporty or classy. Even in catwalks and
fashion shows models
are wearing impressive velvet shoes.
This year international shoes designers like Rousseau, Burgundy tint. Kat Maconie, Gio Diev and Jerome C have presented huge variety and styles in velvet shoes. One of the most attractive points of these designers they have offered women velvet shoes with metallic heels. Velvet shoes are also available with bronze soles. International brand like Gucci, Nike, Puma, Addidas have fantastic and impressive shoes variety especially in velvet stuff.
In Pakistan we have many branded shoes which are offering velvet shoes. Hush puppies have good variety in velvet shoes, not only for women but also for men, chappals, peshawari chappals and velvet booties for men. The other brands in Pakistan like Bata, Service, Stylo, Fila etc also meet up the latest shoes trend.
So these were about the brands and velvet shoes trend. The important thing to meet up the latest fashion trends is proper way to carry the fashion. One of the benefits of velvet shoes, it can be wear every season. You will be look very stylish in summer with velvet sandals and can be felt warm in winters with velvet coat shoes. So once you buy your velvet shoes, there is questioning how to keep it clean because velvet is very elegant fabric. To wear it on daily basis here are some tips to keep velvet shoes clean.
Thing you need to clean your velvet shoes:
Soft tooth brush, clean cloth, mild liquid wash, put mild liquid wash in small jar filled with water. Take your toothbrush, put in soap water and then clean your shoes with it.
But don't scrub hardly, remove all the dust. Then again rub with clean cloth so that all the soap could rinse off. Then let it dry naturally. You can simple dust off with soft brush.
Now Enjoy Wearing your Velvet Shoes for Long!!
Click HERE to read more from Fashion Central.