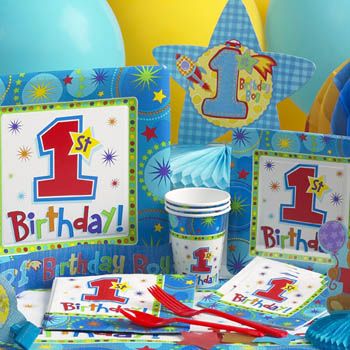 This article was last updated on April 16, 2022
Canada:

Oye! Times readers Get FREE $30 to spend on Amazon, Walmart…
USA:

Oye! Times readers Get FREE $30 to spend on Amazon, Walmart…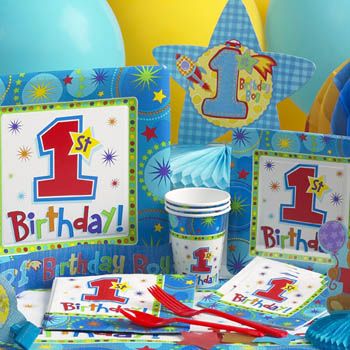 Your baby's first birthday is really really hard earned as you must have spent 365 days in extreme sleep disorders and diaper changes. Your baby must have pooped and vomited for about hundred times, spoiling your best outfits during the last one long year! But take a deep breath and Thank God for the baby has grown 12 months! Lets celebrate!
What makes the first birthday worth celebrating is the ecstatic joy you experience when you look at you child making progress. He must be trying to take his first step these days, with cute smile showing six or eight sparking teeth, big big smiles, hugs and kisses for you! what else on earth could be more beautiful and worth celebrating than your baby's first birthday!
When comes to birthday celebration, the first ever thought is to collect kids birthday decoration ideas. Birthday decorations are the part and parcel of your young one's first celebration.
Following is a kit of kid's birthday decoration ideas so that your home work regarding the birthday decorations plans is complete and you go on materializing.
Part of Home To Suit as Venue:
Venue is the first thing you need to confirm before arranging for any birthday decorations. You need to select the part of your home considering these factors.
1. Seasonal requirements
2. Number of guests expected
3. If Suitable for birthday decorations or not
4. Time of birthday celebrations
5. Sitting space
We recommend you to choose a walled area of your home for displaying birthday decorations with proper lighting if the event is expected in the evening or night time. As it has much scope for implementing your kid's birthday decoration ideas and capturing the precious moments through photography. Proper light is essential for taking photographs at night. But for a day time birthday party, the best venue would be an open garden – if you have any at your home – with lots and lots of birthday decorations and sunlight for photography.
Birthday Decorations
For the best suited birthday decoration ideas, you have to be innovative and creative. If you are good at drawing things and crafting birthday decorations, you can add the charm of your baby's first birthday many folds. What you can do yourself is:
1. Paint a birthday banner to be hanged with balloons on both ends. The banner can contain your baby's big photograph and a beautiful birthday rhyme.
2. Another among kids birthday decoration ideas is to paint and craft birthday cap for your young one as well as his siblings so that your children stand out in the party. You can arrange the ready to wear caps for the rest of your guests.
3. The best thing you can make in the birthday decorations is a table well decorated with colourful cloth, ribbons, flowers, or other objects that suit your chosen birthday theme. This table will be for placing birthday cake.
4. You can hand stitch or make special costume for your young one so that he stands out. This costume should be according to your selected theme for birthday decorations. You can also suggest your guest kids to follow the birthday theme in their dress code.
5. In the best birthday decoration ideas, who can forget the goody packs for the guest kids. You can decorate them yourself or buy the prepared ones from the market as well.
6. The main object that attracts every body's attention in the birthday decorations is the birthday cake. The best birthday decoration ideas suggest you to bake and decorate the special cake yourself.
7. Invitations can also be made by delivering hand decorated invitation cards. The best birthday decoration ideas are to paint young one's hand print on these invitation cards to tell that he has gown one year.
8. Food can also be decorated according to the birthday theme. The garnishing of food items, salad and the dining tables can be made attractive by implementing innovative kids birthday decoration ideas.
We hope that the most precious event of your child becomes an ever memorable birthday party!
Click
HERE
to read more from
Fashion Central.
You can publish this article on your website as long as you provide a link back to this page.