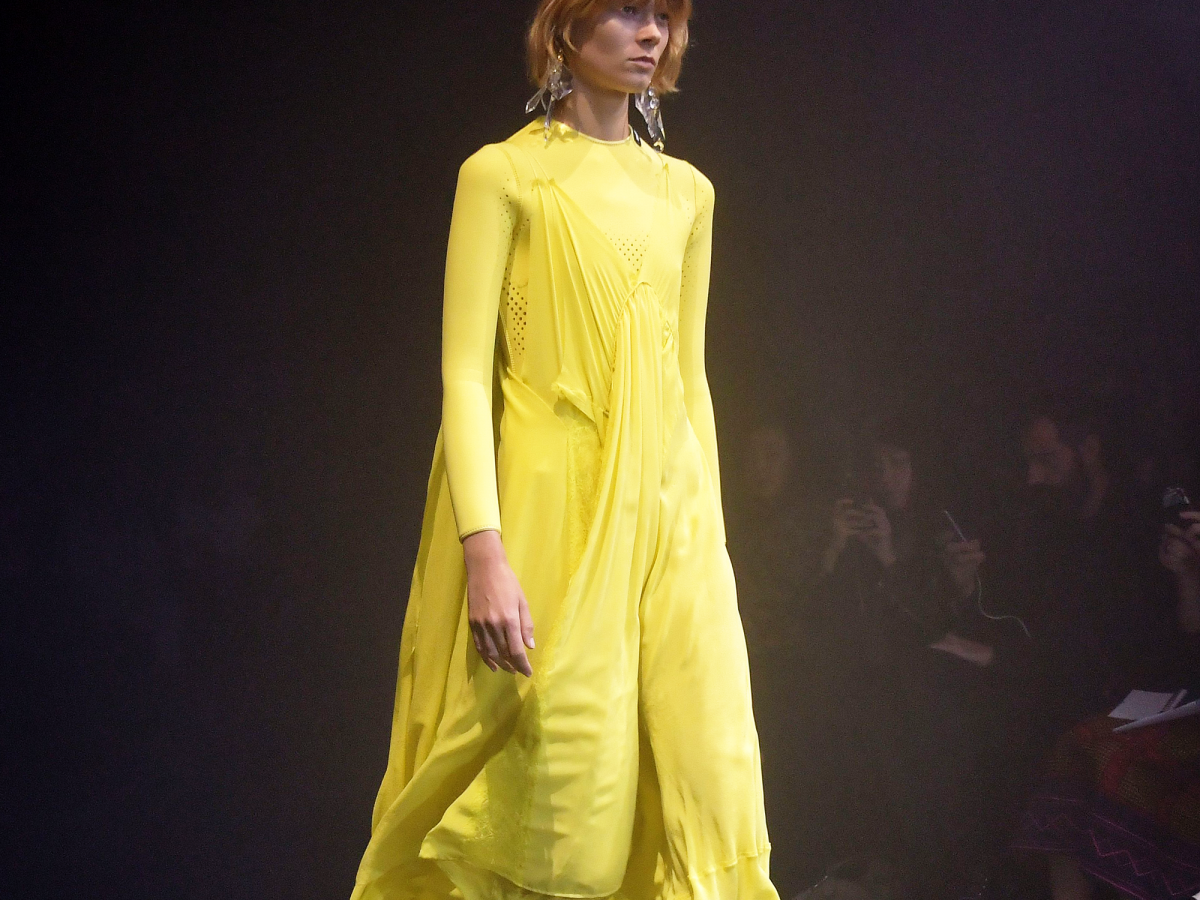 For its Spring/Summer 2018 show at Paris Fashion Week, Balenciaga sent models down the runway wearing platform Crocs, adorned with kitschy baubles. The Foam as the shoe is officially called, already have the internet's professional and amateur fashion critics divided.
"It's a very innovative shoe," Balenciaga designer Demna Gvasalia told Vogue UK "It's light, it's a one-piece foam mould and to me these kind of techniques and working with these kind of materials is very Balenciaga."
Though many have been predicting the final demise of the rubber clogs since their initial post-craze decline in the early 2000s, Gvasalia predicted that there's long-term potential for them.
"In the future you will be able to 3D print them at home because they are all one piece," he said.
While Crocs is facing a legal battle over its patent with competitor USA Dawgs, the company understandably jumped at the opportunity for this collaboration. They're probably quite relieved to get fashion's endorsement, after their most famous supporter, chef Mario Batali, just publicly announced that he had ditched Crocs for Yeezys.
"Working with Balenciaga has been so much fun for our team, and once again demonstrates the relevance of our iconic clog in today's fashion and design world, as well as allowing us to tap into the excitement and energy that comes from unexpected partnerships," Michelle Poole, Crocs' SVP of global product and marketing, told Footwear News.
The company has also been working with designer
Christopher Kane on his high-fashion Crocs
since 2016.
Though Vogue editors seemed to be onboard with the Kane Crocs, there are many who would prefer these rubber soles disappear forever, and they're pretty clear about that while responding to Balenciaga's tweeted photos of the shoes.
This is why we can't have nice things
— Alex V (@flexvangundy) October 1, 2017
"This is why we can't have nice things," wrote Alex V. He was much kinder than the many GIF reactions from people who wondered: Have we reached peak ugly shoe yet?
A sight for sore eyes pic.twitter.com/RbapaLlw7c
— C (@behind_her_lens) October 1, 2017
— Anna Hoying 😉 (@ptx_troye_4ever) October 1, 2017
Podiatrists were already critical of Crocs — for their lack of support and too-flexible heel — so we wonder what they'll have to say about this platform version. In exchange for more support, they've introduced that ankle twisting danger of tipping. Then again, when did fashion ever care what podiatrists think?
Click HERE to read more from Refinery29


Loading ...