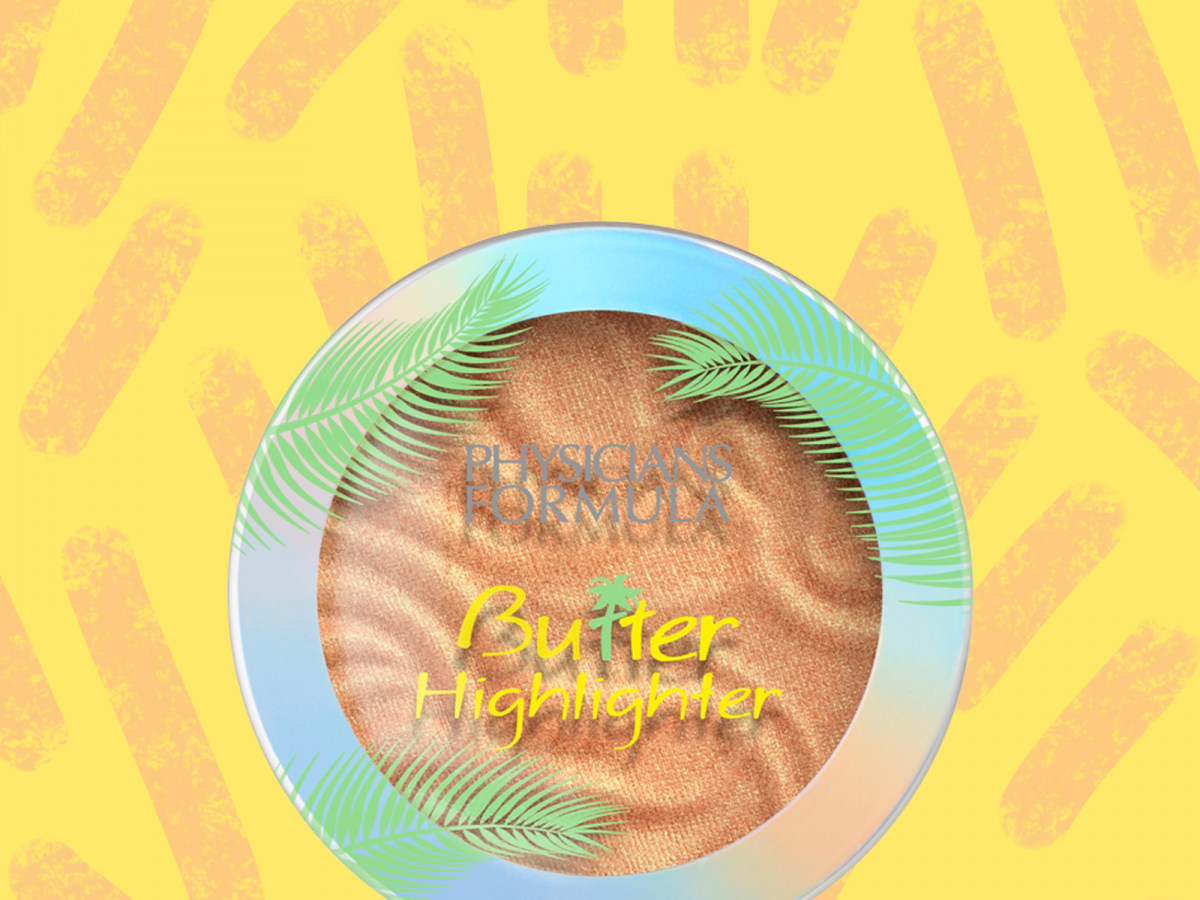 These days, highlighter formulas are about as innovative as nail polish: You might find new colors you love, but that's about as exciting as it gets. And while it seems as though other beauty categories are pushing forward — with foaming dry shampoo, roller liquid liner, magnetic falsies — it's the shimmering pot of illuminating powder that tends to stay stagnant. Until now. Luckily, Physician's Formula is here to mix everything up.
The brand's new Butter Highlighter is the sister product to its award-winning Butter Bronzer: a cream-to-powder formula that melts under your fingertips as you apply it, but dries to a velvety powder finish. Nice, right?
You might have heard about another highlighter that does something similar — that would be
Stila's Heaven's Hue Highlighter
— but, with Physician's Formula's iteration priced at one-third of the cost, it's seriously in a league of its own. Not only is the powder packed with hydrating murumuru, cupuacu, and tucuma butters — hence the name — but you can also count on a handful of fatty acids to keep your skin feeling as soft as the actual formula.
Yet, the velvety finish and megawatt shine isn't even our favorite part of the product. Instead, it's all about the bouncy, sponge-like texture that's unlike anything you'd expect. Frankly, it's more calming to pat, dab, and swirl this compact than it is to watch a compilation of the best ASMR videos.
Launching this month, the new formula arrives in four shades: Rose Gold, Champagne, Pink, Pearl, and Iridescence. Sadly, the latter hue won't hit drugstores until later this year, but for now, you can bet we'll be using the OG quad on rotation.
Physician's Formula Butter Highlighter, $10.95, available in October at mass retailers.
Click HERE to read more from Refinery29


Loading ...